BiggerEquity is Interested in Buying Houses in Florida Regardless of whether they are Ugly!
Are you looking for a way to sell your property? Get a cash offer from us today. We will close according to your schedule.
BiggerEquity can buy your home for cash no matter how ugly it is. We will be happy to make a no-obligation cash offer on your home regardless of whether it has minor or major cosmetic and structural defects that may incur high repair expenses. BiggerEquity saves you time and money. Give us a call on 866-333-8377 today to receive a fair cash offer to sell your house in Florida.
Speed, fairness, and ease are the three defining features of our buying process. We cover all the costs, pay home sellers fair prices in cash, and close the sale quickly so that people can move on.
What Others Are Saying…
We can Buy your Unwanted House Fast. Find out how we have Helped Other People.
We Will Buy Your House
BiggerEquity can buy your house quickly AS-IS. Now you can sell your house to us quickly in Florida no matter how bad its condition is.
Maybe you have been able to remodel your house by yourself because you have the time, energy, or the resources to do so. However, it is quite likely that inspectors will point out some fault you have overlooked when they come to evaluate your house. In addition, you will be required to keep your house clean all the time for showings and find a place to take your family every time a potential buyer needs to see your house. This whole process can last for several or many months before you finally sell your house on the market and you will be required to pay 6% agent commissions at the closing table and cover closing costs.
Keeping your house flawless all the time to make it appealing to potential buyers can quickly become a burden. In the end, they may be unable to secure the funds to buy your house. Unlike regular buyers, we want to buy your house fast in Florida and pay you cash for it. Contact us today to receive an offer from a pre-qualified buyer.
Apart from selling your house at a great price, there are many other advantages of direct sales.
Selling your house to a direct buyer allows you to avoid the stress of cleaning your house or keeping an open house and letting strangers pick your house apart.
You will not pay for any repairs. We are ready to buy your property as-is and cover the cost of the repairs.
Getting an offer from us puts you under no obligation to us. It's up to you to decide if you want to sell or not.
We are direct buyers, so you do not have to worry about paying agent commissions.
We believe you shouldn't spend money when selling your home. This is why we pay all closing costs.
Need to sell now? Give us a call at 866-333-8377.
The need of pricing their homes is a major reason that most people hire real estate agents.
The most accurate and reliable way to price your home is to compare it with the price of similar homes on the market but this has the downside of taking up a large portion of the time you should spend on other things.
Pricing your home may remain one of the most difficult aspects of selling it even if you take the time to do your homework about its market value and pricing.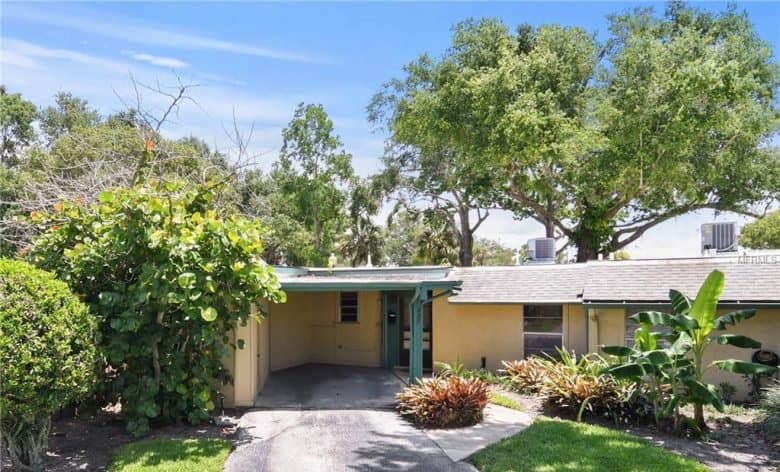 WE BUY ALL KINDS OF HOUSES IN Florida. LET US HELP!
Every day, we receive calls from homeowners who want to sell their house quickly in Florida. We pay the best prices for homes in Florida and typically close the sale in a matter of days. You will not have to pay any commissions or fees in most cases and we can pay you the full market value.
CASH SALES
We are famous for buying homes for cash and we ensure the sale is a fast one too. We only need about 30 minutes to walk through your house to determine its value, take some pictures, calculate the numbers, and make you an all CASH offer while we are still there. We always bring a contract along with us to save time and effort.
Feel free to contact BiggerEquity anytime to discover many alternative ways we buy houses. Each transaction has its unique aspects and we provide fast, creative solutions tailored to meet the needs of each seller. We are ready to make you an offer for your home and it is 100% up to you to accept or reject our offer.
We Can Buy your House for Cash and Close Fast no Matter the Condition.
Regardless of your circumstance, we are always ready to work with you to come up with a good price for your property. Our approach is very direct in evaluating what it will cost us to get the property back in shape before re-selling it and we always come up with a solution that is mutually beneficial to both you and to us.
Look no further if you are looking to sell your property fast without stress, inspections, financial delays, and agents' commissions. We save you the time and effort by making a fair cash offer to you for your house in its current condition, without insisting that you make any repairs.
We usually close the deal and release the funds within 10 to 14 days provided no major title issues come up in the transaction. However, you will get as much time as you need to evacuate the premises and remove your belongings. Our technique is flexible and tailored to meet the needs of each situation and we use it to ensure the transaction does not make you uncomfortable in any way. To help us understand your situation better and provide the best possible solution for you, simply fill out the form below as best as you can. We will contact you ASAP. Note that all information you provide in this submission is confidential.
I am Looking to Sell my Florida House Quickly.
Do you want to sell your house quickly in Florida? We are ready to make a fair all-cash offer on your house now!
You may be selling your house for a number of reasons ranging from divorce, an unwanted inheritance, foreclosure, liens, or if your house needs a lot of repairs that you cannot afford. We can still buy your house even if you can't get rid of the rental tenants in it.
We buy Florida houses no matter the location or price range. We also buy houses in the surrounding areas. Request a cash offer from us today or contact us to find out how we operate.
How do I sell my house quickly?
Are you unsure if selling your house to BiggerEquity is the best choice for you? It is normal to feel a bit unsure about which option to go with when you need to sell your home since you can choose to sell to a home buying company, FSBO, or work with a realtor. It helps to know that there is no "one-size-fits-all" solution for selling your home; rather, it depends on your situation. While our solutions may not be the best for everyone, we are proud to let you know that it is the best for thousands of sellers out there.
Is your house not clean? We will buy it either way. We even buy houses that have been struck by lightning, damaged by fire, or in the middle of foreclosure and successfully renovate and lease them. We can buy your house for cash no matter where you live. We keep the transaction simple and fast. At BiggerEquity, we just have to complete a few steps before making you a cash offer and buying your property quickly if you accept.
Do you need to sell your house quickly in Florida? We can make you a fair all-cash offer fast!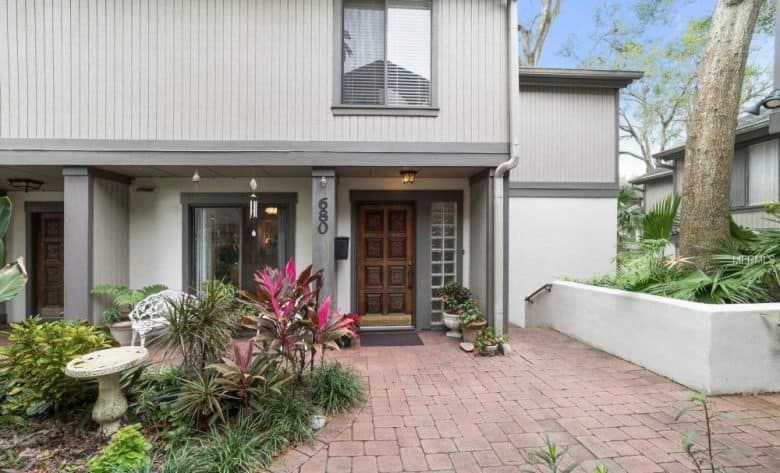 We are down to earth with our customers.
Your happiness is important to us. We're like: if we don't put a smile on your face, who will? Now you have an idea of the reason why we are in this business of buying houses fast. Listen up: if you don't know anything about selling a house- don't even bother trying to sell it through people who will exploit you at every turn. Come to us instead; we will take you by the hand and top up the unforgettable experience with cash in your hand. What more could you possibly ask for?
By selling your house to BiggerEquity, you might as well bid farewell to your days of property maintenance costs, repairs, and upgrades. We will lift those burdens off your shoulders, you'll be free to live that comfortable and stress-free life you have always dreamed about. When exactly do you need your cash in hand for your house? If you have never fixed a date for this, now is the perfect time to do so and give us a call at 866-333-8377 to make it happen quickly.
Our method is simple: we buy houses as-is, at any price range and put them for sale later on. In simple terms, we take away the burden of dealing with agents and Realtors.
What is the best approach to selling your house?
You may sell to a real estate agency that will simply list your house for sale and subject you to waiting indefinitely. Alternatively, you could sell your house to an average buyer whose purchasing power is tied to a bank loan that takes forever to process. But if you don't have the patience for all that, just call BiggerEquity at 866-333-8377 right NOW and get your house sold today!
You only think that your house is the worst on the block because you've not seen the things we have! But that's gist for another day; for now, come get your money from us so we can get to work on getting it back in shape for the next owner. Our hotline: 866-333-8377.
One more advantage of selling your house to us is that we will never disappoint you because our purchasing power is independent of loans, bank approvals, and 3rd parties. We have our own money and sincerely want you to have some of it ASAP.
We Buy Houses in Florida …
With a current population of 20,271,272 and growing, it's the perfect time to sell your house in Florida.
Since the beginning of time in 1845, folks have been selling their homes in Florida
Lawmakers in Tallahassee, the capital of Florida, are always coming up with new laws in congress in order to save you money when selling your home.
Since 1824, Tallahassee the capital of Florida, people have been selling their homes.
Can you believe Florida is 95700 square miles? Houses for sale galore!
The first step in selling a house is a Purchase Agreement between the Buyer & the Seller. Each state has an Official residential purchase agreement. In order to find the official document for use, visit the Florida realtor board page.
Fun Fact: Florida is the state with the longest coastline
Visit the Florida by following the link, Florida.
Check out the State Page of Florida for additional demographic information for Florida.
Read here how to Sell My House Fast In South Florida
Residential guide to the foreclosure process, stop foreclosure and foreclosure help in Florida
Read about Seller financing in Florida
Here how to sell your house without a realtor in Florida
Selling a house with Water Damage
Selling a house with Fire Damage
Selling a house with Foundation Issues
Selling a house with Termites Damage
The deed in lieu of foreclosure in Florida
BiggerEquity FSBO in Florida – Quick Guide