We would buy your house in Panama City, Florida without demanding that you make adjustments to it.
If your house looks so ugly that it needs comprehensive renovation, we know the right strings to pull in order for it to be restored to its former glory – or even better. So what are you waiting for? Call 866-333-8377 right now to sell your house to us as is, in its current condition.
You are under no obligation- even if you're still not sure if this is the right decision for you. You can cancel anytime up until five days before closing. We'll tear up the contract, no questions asked. Your real estate agents won't let you do that.
If you accept our offer, we will then make arrangements to close the transaction with a reliable local title company. When the deal is closed, you will receive full payment of the agreed amount without worrying about any hidden charges or fees.
What Others Are Saying…
Do you need to Sell your House Quickly in Panama City, Florida?
Do you want a quick way to sell your home in Panama City? With us, you can sell your Panama City home in a quick and convenient way. We assist homeowners from every corner of Panama City who need to sell a piece of property. We buy different kinds of property for cash through a stress-free process while offering you the best prices . Work with us today to enjoy our fast closings.
Sell your house the simple way in Florida without experiencing delays that are common when you have to wait for bank loan approvals. We provide real estate solutions for property owners in all parts of Florida and we are ready to pay cash for your house. We are a great option for homeowners who need to sell their home fast as well as new investors who are looking to improve their portfolio to attract better returns. BiggerEquity is rated #1 among home buyers and real estate investors in Panama City, Florida. We offer personalized solutions for property owners and go the extra mile to ensure each transaction is a win-win for us and for the seller. Our experts have a wealth of experience in dealing with distressed houses facing foreclosure as well as people who want to sell their property quickly. We also specialize in remodeling the house we buy and selling houses to other homeowners or giving them out on rent. The success and longstanding reputation of BiggerEquity derives from the relationships we have built with people over the years by buying and selling houses in a professional and friendly way. We usually buy more than one property in each community and then we invest in remodeling them to improve the quality of housing in these communities.
Give us a call or contact us via email now to receive a free quote and sell your Florida house by the end of today.
BiggerEquity provides property-buying services that are flexible. Some are:
We can arrange owner financing. As a property owner, this will help you circumvent high taxes on sales without affecting your return on investment.
We collaborate with property owners to renovate their property.
Collaborating with owners to construct brand new homes.
We can Help Stop Foreclosure from Drowning you in Debt.
One of the worst fears of any homeowner is foreclosure. This is very understandable because the thoughts of negative credit ratings and of losing your house would worry anyone.
In Florida, having to wait for five years before being allowed to buy a new house after your previous home is foreclosed on is not your only problem. This is because your credit standing will also have a bad record for seven years, which would prevent you from being able to apply for any credit cards. We can help you avoid foreclosure and all the stress that comes along with it.
You can bypass all this hassle by selling to us. Selling your home to us saves you a lot of time.The process is simple and fast.
Say hello to BiggerEquity, the first and most reliable real estate investment company in Panama City, Florida
We know how difficult and stressful selling a house can be. We are a team who understands this and provide a helpful and considerate solution to liquefy any difficulty you are experiencing. We will make the transaction as swift as possible.
Some people are special and not cut out for stress. If you are one of such people, don't even bother yourself dealing with average buyers or real estate agencies. Just call us right away at 866-333-8377 to give you cash for your house while we handle the paperwork and everything else. We treat every one of our customers with utmost respect and do our best to give them fair offers. With us, you never have to worry about things like agency commissions and long waiting periods.
All that is required of you is to fill out the following form or call us. Within 12-24 hours, one of our team experts will call you to set up a meeting with you. Then, we'll have one of our partners take a quick 5-10 minutes walk-through of your house. That's all we ask in order to make you a cash offer within 24 hours of conversation.
Multiple offers, No cost. No obligation.
Don't waste your time hiring contractor for repairs. We buy as-is, saving you from unnecessary expenses. It's not a problem if your property has a lots of deferred maintenance. We will deal with all that.
Avoid buyer's canceling at the last minute. When you call me, you know that you'll receive a cash offer fast, and can be sure that I'll close on the deal.
We contact you within 24 hours of submitting the information about your property to us. Click here to learn more about us.
What is the best approach to selling your house?
You may sell to a real estate agency that will simply list your house for sale and subject you to waiting indefinitely. Alternatively, you could sell your house to an average buyer whose purchasing power is tied to a bank loan that takes forever to process. But if you don't have the patience for all that, just call BiggerEquity at 866-333-8377 right NOW and get your house sold today!
You only think that your house is the worst on the block because you've not seen the things we have! But that's gist for another day; for now, come get your money from us so we can get to work on getting it back in shape for the next owner. Our hotline: 866-333-8377.
One more advantage of selling your house to us is that we will never disappoint you because our purchasing power is independent of loans, bank approvals, and 3rd parties. We have our own money and sincerely want you to have some of it ASAP.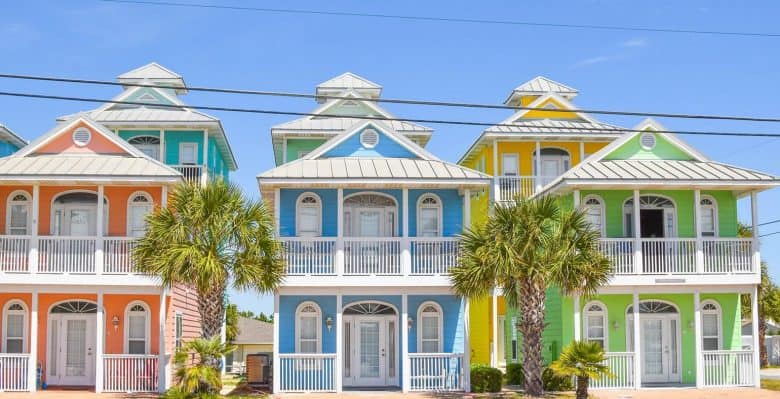 Looking to sell your Panama City, Florida house fast? We will offer you cash for it today!
BiggerEquity is a family owned real estate solutions company based in Florida which specializes in offering efficient solutions to homeowners irrespective of whether they are facing foreclosure, finding it difficult to sell their property, or want to sell their house for other reasons.
Our team of home buyers will buy your house no matter the condition, so you do not have to worry about spending any money even if your house needs major repairs or renovation. Regardless of your home's condition, we can make you an offer that ensures you sell it off quickly without bothering yourself over repairs.
We are ready to buy your house regardless of its condition and we are eager to make you a cash offer for your home today no matter where it is located in Florida. Simply fill out and submit our short property information form today and we will contact you with a fair all-cash offer to buy your house as soon as possible. We are ready to close the deal at any time that is convenient for you. Alternatively, we typically close on home sale transactions in 5 days or less. The reason we close very fast is that we do not rely on banks for our financing; rather, we have our have our own funds to pay you in cash.
Sell my house in Panama City, Florida!
If you don't have the patience to wait for 12 months before your property is sold, you can contact BiggerEquity now.
Please enter your name and email in the form below and we will contact you soon with a no-obligation offer.
We Buy Houses in Florida …
With a current population of 20,271,272 and growing, it's the perfect time to sell your house in Florida.
Since the beginning of time in 1845, folks have been selling their homes in Florida
Lawmakers in Tallahassee, the capital of Florida, are always coming up with new laws in congress in order to save you money when selling your home.
Since 1824, Tallahassee the capital of Florida, people have been selling their homes.
Can you believe Florida is 95700 square miles? Houses for sale galore!
The first step in selling a house is a Purchase Agreement between the Buyer & the Seller. Each state has an Official residential purchase agreement. In order to find the official document for use, visit the Florida realtor board page.
Fun Fact: Florida is the state with the longest coastline
Visit the Florida by following the link, Florida.
Check out the State Page of Florida for additional demographic information for Florida.
Sell My House Fast in Panama City Florida
The city of Panama City is considered to part of Bay county.
Visit the Panama City by following the link, Panama City.
Check out the City Page of Panama City for additional demographic information for Panama City.
Panama City is associated with these zipcodes: 32401, 32404, 32405, 32402, 32406, 32411, 32412, 32417
The coordinates for Panama City are: 30.1985 latitude and -85.6153 longitude.
We buy in Bay, in cities like and their surrounding areas.