We buy both ugly and gorgeous houses for cash! Get a quick offer for your house right away!
We buy houses that are ugly or in bad shape and nice houses in Tampa regardless of whether it is a bungalow that is in perfect shape, a well-furnished house in Tampa, or any other type of house. We are willing to buy your house irrespective of its condition, price, size, or age and regardless of whether it needs extensive repairs, minor repairs, complete renovation, or even a demolition.
Your house does not have to be vacant before you sell it to us. We are ready to buy your house while the tenants still live in it. Our personalized approach to buying houses is designed to meet your specific needs. Additionally, we can buy your house with all your property/belongings such as your car in it. Tell us about your situation today and we will come up with a smooth and fast way for you to sell your house to us without hassle.
Understanding your individual situation as a unique one enables us to come up with the best solution to resolve it quickly. We can collaborate with other investors to make you the best possible offer for your home and close the sale fast or at any time you choose. We also help by recommending other alternatives to consider if we are unable to buy your house.
What Others Are Saying…
Hey, CONGRATULATIONS!!! Your ugly Tampa, Florida house is eligible for sale. Call us NOW at 866-333-8377 for an irresistible cash offer.
Desist from paying to get your house sold. If you choose us there won't be agents, commissions, maintenance or staging cost. Our customers save an average of $30,000 when they sell their home to us.
Guess what? You are so close to finding your next home and settling into it without bank qualifying. One benefit of trusting us with this process is that you don't have to pay for our services because we are not realtors.
Life happens: We know this, and that's why we started this business of relieving homeowners in distress by offering them instant cash for their homes when they need it the most. We started out with family and friends but now, we are open to everybody else including you. So instead of going the route of listing indefinitely with real estate agencies, get in touch with us.
Why Work with Us?
We are committed to providing the best service to every seller, irrespective of the situation.
We offer you a range of alternative options for selling your house.
We are experts at providing innovative win-win solutions.
Easily sell your house without hassle, commissions, or delays.
WE OFFER A QUICK, FLEXIBLE, AND FRIENDLY WAY FOR YOU TO SELL YOUR HOUSE.
We remain committed to our objective of continuously providing top-notch real estate solutions for property owners looking to sell fast!
We are the best home-buying company in Tampa. You do not have to list your house; we would love to buy your house directly from you. Our business covers a range of real estate services and we have the resources to BUY, SELL, RENT, AND REPAIR HOMES.
We buy homes in all parts of Florida so we are ready to buy your house no matter the location in Tampa.
Why sell your house to us?
Read on to find out more if you need to sell your home in Tampa as-is.
Why should you sell your house to BiggerEquity? Selling your house to us has several benefits if you are thinking, "I need to sell my house fast." We are experts at collaborating with homeowners to come up with cash offers for their homes quickly no matter the condition of the house. When you work with us, you do not have to renovate your house before selling it, so give us a call today! BiggerEquity aims at helping you sell your house in Tampa quickly for cash because, we buy houses for cash. We have what it takes to ensure that you sell at your desired price and that the sale is a fast one.
Take advantage of how fast we are able to buy your house now! The regular potential buyer normally spends weeks deciding whether they will be staying in your property for a long time or whether they can squeeze out the extra cost of repair. With us, however, none of these is a hindrance. We won't be living in your home, rather, we will remodel it and put it up for sale. We can pay you cash to speed up the process if you agree to sell your home to us. You can sell your Tampa home pretty fast to us as we do not need to worry about getting bank loan approvals; we are cash buyers! Contact us now if you are currently looking to sell your house in Tampa for a chance to cash out on your house in 10 days or less.
Do you need To Sell your House Quickly in Tampa, Florida? We Buy Tampa, Florida Houses Fast no Matter its Location, Price, or Condition.
We are professional home buyers in Tampa interested in buying your house AS-IS. Our vast experience on the workings of the market allows us to meet the specific needs of each seller without hassle. Over the years, countless homeowners have been able to sell their homes to us.
We are the ideal choice when you need to sell your home quickly whether you are relocating, going through divorce, behind on payments, or trying to avoid foreclosure.
Contact us now if you need to sell your house in Tampa, Florida quickly and easily. We will offer you a tested and trusted solution that ensures you sell your house without hassle.
I have to sell my Tampa, Florida house quickly!
We are more than happy to inform you that we will buy your Tampa house in a matter of days if you are looking to sell. Get an offer for your house from us today and save yourself the stress; let us buy your property fast.
Do you find yourself in a difficult situation? Is your house about to be foreclosed? Is the splitting of assets after a divorce tearing you apart? We don't mind if there are tenants in the property or it is unoccupied. It doesn't matter what has motivated you to sell your property, we help homeowners in your condition sell their homes very fast without even having to repair any damage the house may have.
We provide solutions for homeowners in all kinds of situations. A simple need to relocate, retirement, health conditions, impending foreclosure, and other situations could motivate you to sell your home. Whatever the case may be, we will buy your Tampa home for cash at fair price.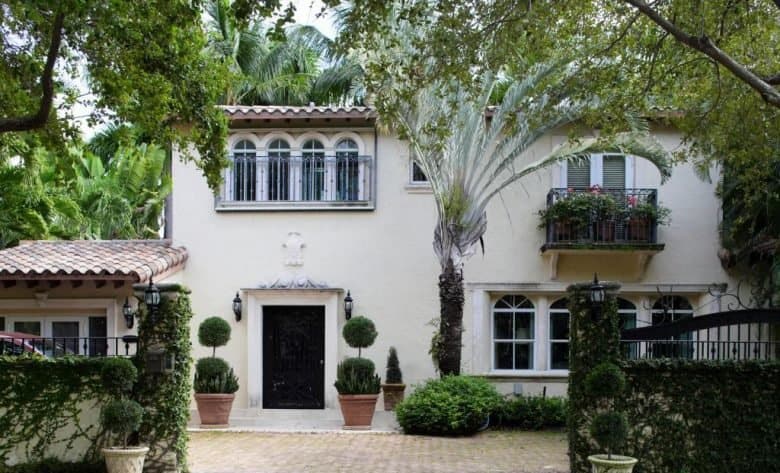 Sell your House to us Quickly for Cash.
Are you looking to sell your house to a reputable home buyer quickly? We can buy your house fast for cash no matter the condition of your home or your situation, irrespective of whether you are moving, or if you just want to get out of that house.
You own the property so it is only right that you sell it on your own terms. Rest assured, we will treat you with respect and integrity. You retain complete control over whether you want to sell your house to us and at what time you would like to sell. You enjoy these privileges and WE do the heavy lifting.
We are upfront and honest, so expect to get the best offer and home sale service!
Buying Houses in Tampa, Florida
Visiting this page can only mean one thing – "I have to sell my house fast!" is a thought that has crossed your mind. Perhaps you want to sell your house fast because you do not want to lose it due to your inability to afford the mortgage payments. Did you buy the property at the peak of the market and now that market prices have dropped, your house is not worth as much as you owe? Have you inherited a home that you are finding difficult to sell because it needs extensive repairs or is damaged and real-estate agents haven't been much help? You may start asking yourself if anyone can buy your house quickly.
You need not worry anymore. By working with us, you can sell your house quickly and easily no matter its condition, size, or location. Our team of real estate investors are interested in buying different types of homes to renovate, flip, or rent. We will pay cash for your house, clear all title issues fast, and close the sale in as little time as possible.
Call us today if you need to sell your home quickly even if it means receiving less than your house is worth. We can give you a cash offer right away and buy your house today if you accept the offer. To express how serious we are, we can start the paperwork immediately, set up the real estate contract, and stay committed to it.
We Buy Houses in Florida …
With a current population of 20,271,272 and growing, it's the perfect time to sell your house in Florida.
Since the beginning of time in 1845, folks have been selling their homes in Florida
Lawmakers in Tallahassee, the capital of Florida, are always coming up with new laws in congress in order to save you money when selling your home.
Since 1824, Tallahassee the capital of Florida, people have been selling their homes.
Can you believe Florida is 95700 square miles? Houses for sale galore!
The first step in selling a house is a Purchase Agreement between the Buyer & the Seller. Each state has an Official residential purchase agreement. In order to find the official document for use, visit the Florida realtor board page.
Fun Fact: Florida is the state with the longest coastline
Visit the Florida by following the link, Florida.
Check out the State Page of Florida for additional demographic information for Florida.
Sell My House Fast in Tampa Florida
The city of Tampa is considered to part of Hillsborough county.
Visit the Tampa by following the link, Tampa.
Check out the City Page of Tampa for additional demographic information for Tampa.
Tampa is associated with these zipcodes: 33637, 33629, 33621, 33620, 33647, 33602, 33619, 33616, 33613, 33611, 33617, 33614, 33610, 33612, 33605, 33604, 33609, 33607, 33606, 33603, 33601, 33608, 33622, 33623, 33630, 33631, 33633, 33646, 33650, 33655, 33660, 33661, 33662, 33663, 33664, 33672, 33673, 33674, 33675, 33677, 33679, 33680, 33681, 33682, 33684, 33685, 33686, 33687, 33688, 33689, 33694
The coordinates for Tampa are: 27.9937 latitude and -82.4454 longitude.
We buy in Hillsborough, in cities like Plant City, Temple Terrace and their surrounding areas.