Work with BiggerEquity to Sell your House. Fast Sale, no Hassle, no Worries!
BiggerEquity can buy your house in Pennsylvania no matter the condition of your house. We are ready to make you an attractive offer to buy your house directly from you today, so call us right now to get your house sold without having to go through the trouble of listing it. Contacting us does not put you under any obligation, and this process is not stressful at all.
Our goal is to make sure you sell your home the fast and simple way. We are able to achieve this by making you an honest and fair cash offer.
We are ready to buy your house within one hour no matter your situation, provided you are flexible with price and terms of the transaction. We are able to do this by working with you to come up with a win-win deal that benefits both you and us. This way, you can sell your house easily, and we can remain in business to buy and sell more quality houses to other customers.
What Others Are Saying…
Do you want to sell your house fast for cash? BiggerEquity offers the fastest way to sell your house for cash.
Selling your house through traditional methods usually comes with frustration and uncertainty. Besides, it will cost you money to make the necessary repairs before listing your house and you will have to endure endless showings; and all of this happens without any guarantee that you will get any offers or that the potential buyer will not back out at the last minute. Moreover, there are also agent fees and commissions to worry about if you succeed in selling your house this way.
Here is a much better alternative!
BiggerEquity can collaborate with you to ensure you sell your house quickly and make a lot of profit from the sale. We can offer free valuation for your home and give you the needed assistance to receive cash payment for your house quickly. Working with us means you will not pay any agent fees or commissions, no repair costs, and no closing costs. With us, you can sell your house and close within 7 days after you accept our no-obligation cash offer. Contact us today to get started.
Take Control of your Situation!
Our aim is to help you sell your house so that you can regain control of your situation and get on with your life without hassle. Simply fill out your info in the form below and we will contact you via phone in a few hours with options available to you to sell your house.
You are likely to encounter a lot of obstacles if you try to sell your house via conventional channels with realtors.
For starters, it is time consuming and can get drawn out for up to 12 months.
Once your house is sold, you could end up paying thousands of dollars in commissions as well as closing fees and service fees.
The endless string of paperwork would stress you out.
You will have to repair all damage to your house, clean up, and ensure it is presentable.
Your agent has other clients. It is unlikely that he is 100% committed to selling your house.
A potential buyer could back out of the deal at the last minute after tying down your property for many weeks.
There's no certainty that your agent will deliver on his promise to sell your home.
Sell my house fast Pennsylvania, 866-333-8377.
Fill out the contact form to and we will contact you as soon as possible. We expect to hear from you soon.
We consider all sellers in all situations. We are interested in talking to you no matter your reason for wanting to sell. We pay cash and you can choose a date that is convenient for you to close the transaction.
The selling process we use ensures that the seller benefits and that the house is sold fast depending on the seller's preferences. Whether or not you find our offer suitable, we always ensure we part on friendly terms and we will always do my best to guide you to other options that may prove helpful in achieving your aims when such options are available.

Our experts will buy your house for cash.
Commissions and agent fees can sometimes get as high as 6% of the sale price, meaning that if an agent sells your house for $200,000, you will pay him about $12,000. While this might seem like a good option for people who are willing to wait and pay agent fees, our company offers you a better option that allows you to sell your house without this delay and extra charges.
This situation worsens when you consider the time it may take to value your home because of the complicated processes involved in summarizing and calculating the damage and needed improvements for your home.
Free Cash Offer for Your House, No cost. No obligation.
Sell your House to US to Regain Control of your Situation Today.
Over the years BiggerEquity has paid countless homeowners substantial amounts of money because they decided to regain control of their situation.
How would you feel knowing that you do not have to worry about being on the brink of foreclosure? Take a second to imagine the peace of mind you will feel when you have a substantial amount of money as well as a better credit score. With this, you can even start out on a clean slate and buy a new house soon.
After 45 to 80 days of informing homeowners that they are in default, banks often move to auction the property. This means that you do not have much time if you have already received the notice. The practical thing to do is to find a fast buyer to work with. At BiggerEquity, we don't rely on bank loans to buy houses fast for CASH. We have our own money so the process is always fast.
Bypass the Uncertainty, Endless Showings and Listings by Selling your Home to BiggerEquity Today!
Are you trying to stop an impending foreclosure? Going through a divorce? Relocating? Looking to sell your ugly house? We can help you irrespective of whether you still live in the house, are renting it, or have left it vacant. We buy houses from owners who may be behind on mortgage payments, have an inherited property they do not want to keep, cannot afford the house anymore, or are looking to sell but cannot afford the repairs. We will buy your house even if it is damaged by fire or uninhabitable.
Our method greatly simplifies the process of selling a home in Pennsylvania so that anyone can easily sell his or her house, break free from real estate problems, and move on with their lives. We are the fastest and most reliable solution to your question – "How can I sell my house fast in Pennsylvania?" without going through a lengthy process of paying for repairs, agents, and viewing. Contact us today to experience the easiest home sale there is.
We would like to make a fair cash offer on your house if you are looking to sell your house in Pennsylvania. With us, you can easily sell your house without paying agent fees or closing costs. We have a program in place that allows you to sell easily, even if your house has low or no equity. We want to free you from the stress of your unwanted property.
Do you need to sell your house quickly for cash? We are ready to buy your Pennsylvania house quickly regardless of the condition.
We are ready to make you a cash offer for your house right away and close the deal whenever you think it is convenient for you to do so. We offer an easier alternative to selling your house with a real estate agent or selling your house by yourself because you won't have to worry about cleaning your house, being available for showings, or having strangers who are potential buyers in your home all the time.
Our company is made up of experts in the home buying industry. We buy homes quickly for cash in a bid to make the process stress-free for the seller. By working with us, you get to sell your house quickly and move on to the more important things in your life instead of waking up every day with the thought of selling your house on your mind.
Homeowners who are on the brink of foreclosure are not the only persons who need to sell their homes fast. Persons in other situations may need to sell their houses fast and we buy from different persons who are selling their houses for different reasons whether they are selling to avoid foreclosure or not. Many sellers choose to work with us because of our guaranteed all-cash offer.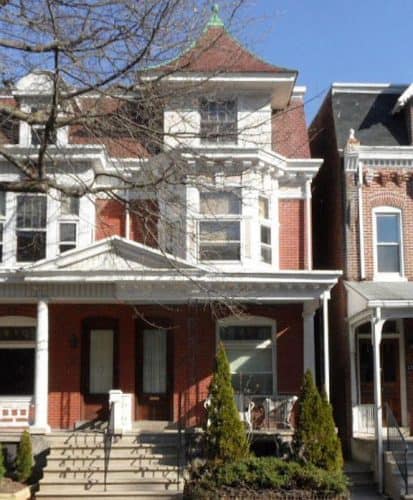 Are you Looking to Sell your House Quickly but don't Know where to Start?
Are you looking to sell your house fast? Do you need a secure way to sell your home without stress? Are you concerned that selling your house through a real estate agent may be drawn out for too long and incur expenses that you wish to avoid? Will trying to sell your home by yourself take too much of your time? We've got you covered!
You can sell your property easily through the simple and straightforward process that we have put in place. We are ready to buy your property directly from you for cash within 10 days or at any date that is convenient for you no matter the condition of your house. In addition, you do not have to pay any fees, closing costs or commissions when you sell your property to us.
Call me at 866-333-8377 today or simply fill out the form if you need to sell your house/property, or if you want to learn more about how we can assist you to sell your house quickly.
Just complete the quick form!
Whether you are dealing with an ongoing property sale or purchase process or thinking about buying or selling, we will love to help. We have a wealth of experience on this subject and can answer any questions you may have.
Regardless of your situation, the timeframe or the state of your house, we can help.
We can help you get a house of your choosing for the best price whether it is a condominium or mansion you want. You can pick out the house you like from our updated list of available houses today.
We Buy Houses in Pennsylvania …
With a current population of 12,802,503 and growing, it's the perfect time to sell your house in Pennsylvania.
Since the beginning of time in 1787, folks have been selling their homes in Pennsylvania
Lawmakers in Harrisburg, the capital of Pennsylvania, are always coming up with new laws in congress in order to save you money when selling your home.
Since 1812, Harrisburg the capital of Pennsylvania, people have been selling their homes.
Can you believe Pennsylvania is 8110 square miles? Houses for sale galore!
The first step in selling a house is a Purchase Agreement between the Buyer & the Seller. Each state has an Official residential purchase agreement. In order to find the official document for use, visit the Pennsylvania realtor board page.
Fun Fact: The first Baseball stadium in the country was built in Pittsburgh Pennsylvania
Visit the Pennsylvania by following the link, Pennsylvania.
Check out the State Page of Pennsylvania for additional demographic information for Pennsylvania.