Are you looking to sell your inherited property in Louisiana?
Inheriting a home in Louisiana from a late relative is sometimes a little difficult to deal with since you may find yourself mourning and worrying about liquidating assets and sorting out other issues such as probate. However, you don't have to worry about all these. We can help you lighten the load and even buy your inherited property in Louisiana whether it is in probate or not.
We are interested in buying your house. Alternatively, we can help you coordinate an Estate Sale if you prefer that option. You have a shot at liquidating the assets in the home before selling it through an estate sale in Louisiana and this can help you make some extra money. We will take responsibility for anything that is left or have it donated to any charity you choose.
We are interested in buying your inherited home at a fair price regardless of whether it is in perfect condition, or needs cosmetic or major repairs. Contact us right away to sell your inherited home in Louisiana and close at a time of your choice.
What Others Are Saying…
Sell your Home Fast. No Delays, no Hassle!
Are you on the Louisiana real estate market to sell, rent, buy, or lease a property?
We sell Homes!
We are a company that buys and owns many properties across Louisiana every year. In addition to this, we have access to a huge number homes that our associates have listed off the market. When buying from us, we can sell a house to you in a retail or wholesale fashion at a discount that is stress-free if you qualify.
There's no time to waste. Complete the form below right away and we will evaluate your house and send you an offer a few hours from now. Sell your house in Louisiana without stress today!
SELL IN A QUICK AND SIMPLE WAY.
QUICK
We have the resources to buy your house in a matter of days.
SECURE
We keep all information about the transaction confidential.
FAIR.
Our prices are higher than what most buyers offer.
Every year, homeowners around Louisiana trust us to help with selling their homes.
It is undisputed how frustrated one could be while trying to sell a house by oneself or through an agent. Trying to keep the house and its environment clean to appeal buyers.
There are no skeletons in our cupboard, and we don't plan to change this reputation any time soon. Our clients are an integral part of everything we do at BiggerEquity because we are nothing like the dubious companies out there who will promise you the whole world and end up turning your own world upside-down by failing to fulfill their promises to you.
Are you a homeowner in or around Louisiana and you find yourself caught up in the tangled net of distress due to the repairs needed in your home? If yes, then we can help you out in a jiffy by offering you instant cash for your house. This will save you the further stress of waiting indefinitely for a realtor 's listing to attract a buyer and heck! You don't have to pay us any commission.
Cities in Orleans County we buy houses:
Cities in East Baton Rouge County we buy houses:
Cities in Caddo County we buy houses:
Cities in Lafayette County we buy houses:
Cities in Calcasieu County we buy houses:
Cities in Bossier County we buy houses:
Cities in Jefferson County we buy houses:
Cities in Ouachita County we buy houses:
Cities in Rapides County we buy houses:
Cities in Terrebonne County we buy houses:
Cities in Iberia County we buy houses:
Cities in St. Tammany County we buy houses:
We Buy houses in Louisiana. If you need to sell your house fast, you have come to the right place.
For most homeowners, selling a home is accompanied by mixed feelings of sadness, anxiety, or uneasiness due to the uncertainty that comes with it. Many people spend most parts of their lives in a single home, even if it is an inherited property, or rented apartment, but difficult financial situations force people to sell their houses in Louisiana all the time while some other people simply sell their houses for other reasons.
Why do homeowners prefer selling their houses to home buyers?
Homeowners sell their houses to "we buy houses" companies who are direct buyers for many reasons but particularly because the sale is always fast. People sell their houses for many reasons in Louisiana including financial hardships so you do not have to feel like you are alone if you are in such a situation. Most of these people turn to companies with the "we buy houses" slogan in such situations. When trying to collect owed debts, lienholders, banks, tax collectors, and debtors get quite ruthless and may move to foreclose your property quickly. We can work with you to pay off your debts and also pay you cash for your house ASAP!
Get a fast no-obligation cash offer from our network of expert real estate investors in Louisiana. We are interested in buying your house for cash regardless of whether it is in probate, needs serious repairs, or you simply need a fast cash sale. Our investors will be happy to make you an offer for your home and close in a matter of days.
Work with BiggerEquity to Sell your House. Fast Sale, no Hassle, no Worries!
BiggerEquity can buy your house in Louisiana no matter the condition of your house. We are ready to make you an attractive offer to buy your house directly from you today, so call us right now to get your house sold without having to go through the trouble of listing it. Contacting us does not put you under any obligation, and this process is not stressful at all.
Our goal is to make sure you sell your home the fast and simple way. We are able to achieve this by making you an honest and fair cash offer.
We are ready to buy your house within one hour no matter your situation, provided you are flexible with price and terms of the transaction. We are able to do this by working with you to come up with a win-win deal that benefits both you and us. This way, you can sell your house easily, and we can remain in business to buy and sell more quality houses to other customers.
If you're searching for a way to sell your house fast in Louisiana county, you know how important it is to get the sale down right away.
There are a lot of reasons you may decide to sell your property very quickly in Louisiana. Contact us today if you have made up your mind to sell your house fast in Louisiana and we will buy your house right away. Contact us now via our website or give us a call and we can make a cash payment for your house in just a matter of days.
Unplanned financial emergencies happen all the time and leave a lot of people in a bind that makes them want to sell their house. If you are looking to sell your house in Louisiana, we can provide a fast solution for this in the form of a quick cash payment for your house that will give you back your financial freedom without all the extra charges and delays that come with selling a house.
Selling a home in Louisiana is usually accompanied by complicated processes and long waiting periods but that's not all. It gets worse when you consider that your house need some repair works to get it ready for the market and this might cost you a lot of money. Give us a call today to sell your house the easy and fast way in Louisiana without paying for any repairs.
Are you looking to sell your house quickly in Louisiana? Our method is quick and honest.
Are you looking to sell your home quickly?
Selling your house without a real estate agent is a simple solution you can use if you are having a hard time selling your house.
Regardless of your situation or the condition of your house, we will like to buy your Louisiana house. We will offer you a quick and simple way out of your situation irrespective of whether you are a property owner with troublesome tenants, the owner of an inherited house, or a regular homeowner.
If you want to sell your Louisiana property in the shortest amount of time possible, your best bet is to have it sold as-is to a real estate investor.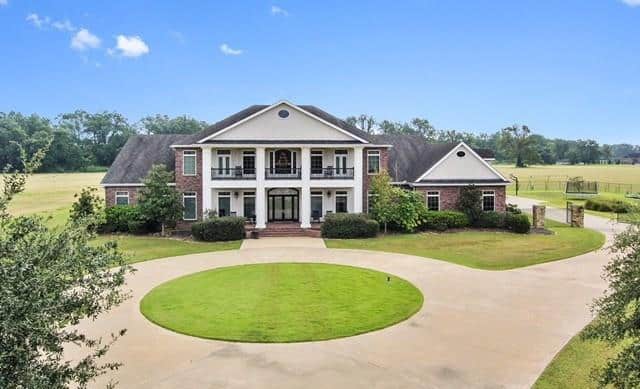 You can sell your house to us for cash. Get started by telling us about your situation today.
BiggerEquity is a family owned business that provides real estate solutions for homeowners. We are in business to find a solution to your real estate problem regardless of whether you are having difficulty selling, at the brink of foreclosure, or want to sell your house quickly for another reason.
We are NOT in business to take advantage of people in difficult situations. Rather, we aim at improving their lives and making some profit for ourselves in the process. We are committed to ethical conduct, respect, and non-discrimination in all of our transactions.
Do you need to verify our claims? We are happy to give you access to our bankers and references who will confirm that we are qualified investors that can secure the loan to close on your house fast.
Ready to sell a house?
Whether your house is broken, old, or in need of major repairs it does not stop us from buying it if you want to sell.
You can sell your house to us whether it is in a decent state or in dire need of renovation.
We normally send our offer within 48 hours, unless we have a technical glitch. Just that simple!
We Buy Houses in Louisiana …
With a current population of 4,670,724 and growing, it's the perfect time to sell your house in Louisiana.
Since the beginning of time in 1812, folks have been selling their homes in Louisiana
Lawmakers in Baton Rouge, the capital of Louisiana, are always coming up with new laws in congress in order to save you money when selling your home.
Since 1880, Baton Rouge the capital of Louisiana, people have been selling their homes.
Can you believe Louisiana is 76800 square miles? Houses for sale galore!
The first step in selling a house is a Purchase Agreement between the Buyer & the Seller. Each state has an Official residential purchase agreement. In order to find the official document for use, visit the Louisiana realtor board page.
Fun Fact: The tallest state capitol building in the world is located in Louisiana. The building has 34 floors and is rising to an astonishing 450 feet.
Visit the Louisiana by following the link, Louisiana.
Check out the State Page of Louisiana for additional demographic information for Louisiana.