BiggerEquity Assists Homeowners who Need to Sell their Houses Quickly. Let us Buy your House Today!
BiggerEquity is a local real estate buyer in Apopka that provides unique real estate solutions for different categories of property owners in Apopka including real estate investors and homeowners. We offer the best value and a fast home sale in a rather slow market, making it possible for you to sell your home quickly regardless of market conditions.
Whether you have an equity or not, we can still buy your house in Apopka. We can help in many ways. For years, we have maintained our position as being the best local home buyers. We pay the best prices for homes and we usually match or exceed the offer you may receive from any other home buyer by 1 to 2%. Unlike realtors, we do not list houses. We buy them.
We offer you the easiest way to sell your house. Usually, you can sell your house to us in as little as 9 days but there have been times where we bought houses the same day we made the offer – so contact us right away to sell your house quickly.
What Others Are Saying…
Is it best to sell through an agent?
It depends on a lot of factors. Trying to sell your house with an agent is not always the best for everyone. This is particularly true when your house requires extensive repairs and you need to sell fast.
Recall that realtors prefer to list houses that are in good shape and ready to be moved into immediately. Potential buyers also have to get approval of the inspector from the bank who will pick your house apart. You can avoid all this hassle by letting us buy your house quickly without inspections or bank delays because we have the funds available.
BiggerEquity has been a top house buyer for over a decade. We offer you the fastest way to sell your house because we buy directly from you.
Three Simple Steps is All it Takes to Sell Your Apopka House to Us.
Stage 1: Submit the Online Form or Give us a Call.

Give us a call or complete and submit our online form to get a free quote for your home after a short conversation with us over the phone. If you accept our fair offer to buy your Apopka house, we will immediately move things to the next stage.

Stage 2: Arrange a Meeting in Your Home.

Like other companies that buy houses in Apopka, we will have one of our expert home buyers pay you a visit to assess your home and see if any sections require some repair work (Note that we will cover all the repair costs; you do not have to worry about it). After the appraisal, our specialist will explain every detail of the findings and agreement to you. If you sign the agreement, we will proceed to the third and final stage.

Stage 3: Choose a Closing Date and Get Your Money.

We will handle all paperwork involved in the transaction and allow you to choose when you will like to close. On the closing date, we can all sign the necessary documents and you will get the cash payment for your house immediately. We provide the simplest way to sell your house in Apopka.
You don't have to Sell your Home the Traditional Way. Get the Highest Cash Offer Instantly.
FAST SALE
You do not have to experience the delays of selling with a realtor if you want to sell your house fast . We are ready to buy your house quickly for cash in 7 days or less. Alternatively, we can close the sale at a time of your choosing and make the payment to you.
CONVENIENT PROCESS
Why let strangers into your home for showings and inspections when we can buy it AS-IS? We will make you and offer for your home immediately after an in-home consultation with you.
NO OBLIGATION, ZERO PRESSURE
Our consultation puts you under no obligation and no pressure at all. We always deliver the best customer service. Our aim is to come up with a deal that is beneficial for both sides.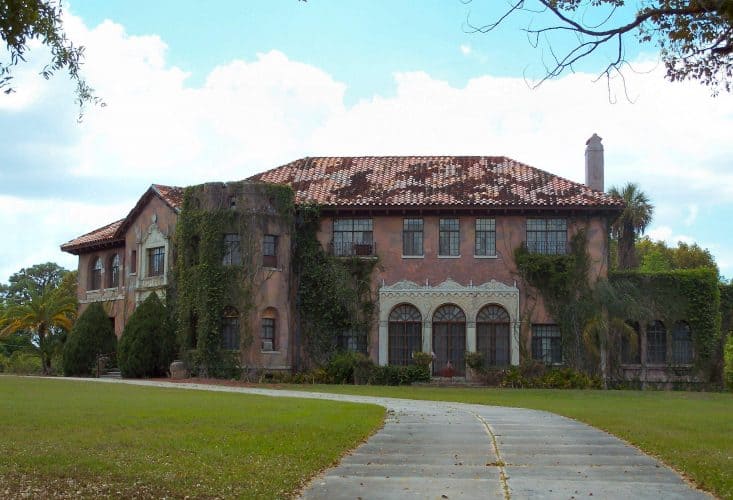 We will BUY your Ugly or Pretty House, Settle the Terms, Price and Close Fast!
Do you need to sell your house quickly for the best price? We can reach an agreement with you quickly and close on a timeframe of your choosing.
It usually takes us 24-48 hours to make you an offer. Sometimes, we can make you an offer on the spot. We take it upon ourselves to ensure the transaction is simple and stress-free. We have been in business for over 6 years and have helped countless persons since then.
Here are some of the benefits and reasons why you may want to sell your house to us.
We pay the best prices whether there is little or no equity on your property. You do not have to cover the costs of any repairs. We will buy your house whether you are downsizing, up-sizing, relocating, facing foreclosure, going through a divorce, lost a loved one, no longer want your property, or you do not want to sell through a real estate agent.
Many people prefer to sell their houses for the highest price and very quickly. Selling your house through traditional methods is not only slow; it will also cost you a lot of money.
You just Sold your House. You are now Free to Move on without Financial Problems.
BiggerEquity offers the best home sale solution for property owners who wish to sell their property in Apopka fast. Now, you can relax knowing that you are certain to get your house sold because we have bought the property of many homeowners over the years in situations like yours. No matter the reason you have chosen to sell your property, you can be sure that you will get a fair cash offer from us for your property in Apopka.
The stress of working with real estate agents, bankers, and inspectors can quickly build up. It gets worse because you have delays and realtor commissions to pay and this slow process would be a big drawback if you need to sell quickly.
We can buy your house no matter your situation or reason for selling, be it the loss of a loved one or a problematic rental property. There's no need to worry if your schedule makes it difficult for you to make the necessary arrangements to sell your house on the market. Contact us today and we will take care of all of that for you and offer you a solution that allows you to sell your house quickly for cash.
Do you need To Sell your House Quickly in Apopka, Florida? We Buy Apopka, Florida Houses Fast no Matter its Location, Price, or Condition.
We are professional home buyers in Apopka interested in buying your house AS-IS. Our vast experience on the workings of the market allows us to meet the specific needs of each seller without hassle. Over the years, countless homeowners have been able to sell their homes to us.
We are the ideal choice when you need to sell your home quickly whether you are relocating, going through divorce, behind on payments, or trying to avoid foreclosure.
Contact us now if you need to sell your house in Apopka, Florida quickly and easily. We will offer you a tested and trusted solution that ensures you sell your house without hassle.
Sell your House Quickly and Move on!
Being misled or cheated is one of the biggest fears that homeowners battle with when looking to sell their homes. This is because, the need to sell your home fast makes the homeowner vulnerable to greedy home buyers (sharks) who are aware of the time constraint you are dealing with but do not care if you incur significant losses. Most real estate agents take advantage of homeowners in distress by negotiating an unfair price just to see how desperate you are due to your time constraints or financial situation. Under these circumstances, some homeowners give in and sell their homes for half its market price or even lower, thereby losing years of investment and savings as a result of the sale. While finding yourself in a situation where you have to sell your home fast can be one of the worst situations for you as a homeowner, it is important to understand that there are still a few good real estate professionals whose goal is to help you.
We understand you are having a hard time. For most homeowners, having to sell a home is never an easy choice but situations demand it sometimes. Nevertheless, you may have been getting very unattractive offers from real estate investors and strangers who are looking to buy your house for peanuts because they know you are in distress. Unlike these "sharks" who are looking to feed off your unfortunate situation, we value your house and consider your satisfaction and dignity our priority.
Our #1 aim is to help you out of that situation so you can count on us to make you the best possible offer for your house. If the deal does not sit well with you, we will not pressure you in any way. Instead, we will recommend other alternatives that may be better options for you. However, you can always come back to us if other options do not work out. We can buy your house in Apopka, Florida "AS-IS" irrespective on the condition.
Here is the fastest way to sell your property in Apopka, Florida.
BiggerEquity is a member of a nationwide investor group that assists tens of thousands of homeowners annually. We do not follow traditional techniques of selling your home but our method is faster and those using the "traditional" route do not want you to know about it.
Do you value how fast your home is sold above whether you sell your house for the full price? If your answer is yes, shoot us a call right away! Trying to sell your house through traditional methods may not be the best option for you when time is of the essence. This is because, when you choose to sell your Apopka home through a realtor, uncertainty sets in about how long it will take to sell your home and if you sell it eventually, the timing of the sale might be a terrible miss or a lucky hit. Although realtors can analyze local market conditions to determine the time frame for selling your home, they would usually tell you what they think you want to hear at first, only to ask you to reduce the price several weeks or months later. It can take months to sell homes in Apopka and Florida agents aren't helping matters.
Most times, selling a house can be a burdensome experience, especially if you list the house on the market in the fall or if it is not in good shape, or ugly. Also finding a reliable real estate agent to work with in selling your house could take more time than you have to spare, but you mustn't feel defeated. The process is a lot easier when you work with us because we handle all the legal issues at each stage of the transaction. In a word, what we offer is an out-of-the-box service, which is completely stress-free. Simply call us today or fill out our contact form to get started.
We Buy Houses in Florida …
With a current population of 20,271,272 and growing, it's the perfect time to sell your house in Florida.
Since the beginning of time in 1845, folks have been selling their homes in Florida
Lawmakers in Tallahassee, the capital of Florida, are always coming up with new laws in congress in order to save you money when selling your home.
Since 1824, Tallahassee the capital of Florida, people have been selling their homes.
Can you believe Florida is 95700 square miles? Houses for sale galore!
The first step in selling a house is a Purchase Agreement between the Buyer & the Seller. Each state has an Official residential purchase agreement. In order to find the official document for use, visit the Florida realtor board page.
Fun Fact: Florida is the state with the longest coastline
Visit the Florida by following the link, Florida.
Check out the State Page of Florida for additional demographic information for Florida.
Sell My House Fast in Apopka Florida
The city of Apopka is considered to part of Orange county.
Visit the Apopka by following the link, Apopka.
Check out the City Page of Apopka for additional demographic information for Apopka.
Apopka is associated with these zipcodes: 32712, 32703, 32704
The coordinates for Apopka are: 28.7006 latitude and -81.5303 longitude.
We buy in Orange, in cities like Ocoee, Orlando, Winter Garden and their surrounding areas.