Let me Buy your House in Lantana, Florida.
Your presence here indicates a huge chance that you want to sell your house fast but have no intentions of wasting time with first-time home buyers.
We understand your dilemma. First-time home buyers are often indecisive. Some may have little to no savings and low credit ratings. It is very likely they'll even ask you to cover all repair and closing costs.
This doesn't have to bother you. We buy homes from homeowners in all corners of Lantana to help them achieve their goals of selling fast.
What Others Are Saying…
There are Alternative Ways to Selling Your House Without Complications.
Are you dealing with foreclosure , going through a divorce , a problematic rent arrangement, or the loss of a loved one? No matter your situation, our job is to help all homeowners sell their houses in a fast and stress-free way in Lantana and surrounding areas. Preparing a house for sale can take a lot of time out of your busy schedule. Instead of focusing time that you should invest in other productive activities into the preparation of your home for sale in Lantana, simply contact us today and we will buy your house the way it is for a cash payment.
We use our network of cash investors to buy houses or cash. We do not buy through agents that try to cajole you into selling. We simply make you a cash offer which you are totally free to accept or refuse. You don't have to undergo the stress that comes with selling through agents or dealing with bank loans.
Get a fair all-cash offer for your house from BiggerEquity in as little as 24 hours of providing us with information about your property. Fill out the form below to sell your house and close when you are ready.
What is common to people we help?
The want fair treatment.
They need a quick and effective solution.
They lack the means or wish to avoid closing costs incurred by selling with a realtor.
They need a stress-free way to get out from under the burden of their house.
Are you looking to sell your house in or around Lantana, Florida? Get a fair all-cash offer from us now!
BiggerEquity is on a mission to provide the most honest, fast, and easy solutions that meet the needs of property owners having real estate problems. We want to offer you a creative solution for your property!
By selling your house to us, you will easily avoid paying realtor fees and avoid the stress of waiting for many months (or even a year) before finding a buyer for your house. Let us make you a cash offer and buy your home now!
You do not need to clean up or pay for repairs. Let us buy your house as-is, regardless of any problems it may have.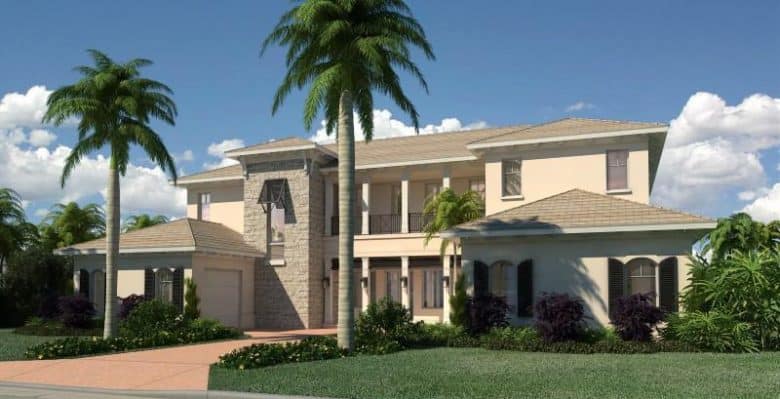 Searching for a Lantana, Florida real estate agents or Realtor? Did you know we buy houses in Lantana, Florida fast!
Real estate investors exhibit much of a maverick personalities. Majority of them are fiercely independent and extremely stubborn. They are always two steps ahead, thinking outside the box. Most good ones I know of have a knack for being able to quickly analyze a deal and pull the trigger.
Realtors on the other hand are an interesting group. I refer to them as "the guardians." They are restricted fellas who love to play by the rules and find it difficult to be creative. Though not all but many of them are like this. The better ones have the ability to put their ego aside and get a deal to the closing table.
Contacting BiggerEquity is 100% free. Reach out to us today and have us visit your house to see it and make you a cash offer in 24 hours or less.
I Need a Way to Sell my House Quickly!
BiggerEquity is ready to buy any house that's up for sale in Lantana no matter how sophisticated or dilapidated it might be. We are a selection of some of the finest experts in the home buying industry and we keep things simple by making you several offers you can choose from. We are ready to pay cash for your house or take over your loan if that is what you want.
If you are a homeowner in Florida looking to make some quick cash by selling your home, simply call us today. Whatever your reasons for selling, whether it be relocation or paying off debts, we will help you achieve your goals. With us, you will not experience any delays before selling your house. As expert home buyers, we understand the importance of speed. This is why we are committed to closing on your home within 10 days. Therefore, should you need a hand to navigate a home sale deal, buy your house, and close as fast as you like – just give us a call now!
We have the cash to buy your house immediately so you do not have to wait for bank financing before selling your house to us.
Sell your House Quickly in Lantana, Florida and Close the Sale on your Own Terms!
Do you need to sell your house fast? You won't have to endure any delays if you sell your house to us. We have our own private funds to buy your house fast and close within a few days; so we don't rely on funds from banks. You don't have to list your house via traditional channels, which are slow and expensive. We can make you an upfront offer for your house today to help you avoid all that stress.
Your needs and goals come first in all our transactions. BiggerEquity will like to make a no-obligation offer on your house regardless of its condition. Don't tie your house down on the market by signing a listing agreement when there are faster alternatives to sell your house in Florida. Simply complete the form below and we will contact you right away.
BiggerEquity buys homes across Florida. Contact us today to get a fast all-cash offer from us. We can buy your Lantana house no matter the condition and close at a time that is convenient for you.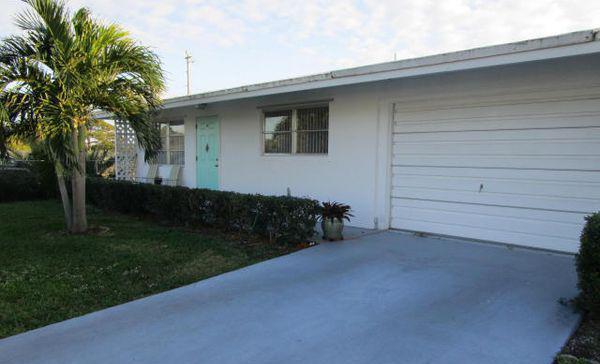 Did you just say, "I want to sell my house in Lantana, Florida?" Do you need to sell in Lantana, Florida or Lantana, Florida?
We buy houses in and around Lantana no matter the price range. Get a fair offer on your house from us today!
What is your reason for choosing to sell your house? Is it the need to relocate? Do you need to stop foreclosure? Do you need a short sale because you can't keep your mortgage payments current? Do you owe liens? Are you going through a divorce? We can help you regardless of whether it is a vacant house or in a condition that is uninhabitable. We assist homeowners in all kinds of situations including those who inherited property from relatives, looking to sell their vacant house whether it is in good shape or terrible condition, late on payments, downsizing, or any other reason. We will buy your house even if it needs major repairs resulting from damage by fire or whether you have troublesome tenants or relatives living in it presently.
Are you looking to sell your house? We can give you a fair cash offer now!
Did you try Selling your House in Florida the Traditional Way without Success?
We are able to help you even when realtors are unable to deliver on their promise to sell your house within the period you need them to. Selling a house with a real estate agent is not the best option for everyone.
BiggerEquity has a unique way of getting the job done. You will receive an all-cash offer for your house within 24 hours after you call us or provide your property information in the form below. If you accept our offer, you choose the closing date regardless of whether your house is in terrible shape or occupied by troublesome tenants who refuse to leave. You don't have to worry about a thing! We will do the heavy lifting for you; we buy your house fast and close within one week. We are able to close on homes quickly because we pay cash, which is more convenient and easy to do. Additionally, we are able to buy houses in all parts of Florida for cash and don't have to depend on traditional financing from banks, as this process could fall through or cause delays.
You don't have to deal with the burden of your unwanted property for another minute. We can buy your house in Lantana immediately, regardless of what condition it's in!
We Buy Houses in Florida …
With a current population of 20,271,272 and growing, it's the perfect time to sell your house in Florida.
Since the beginning of time in 1845, folks have been selling their homes in Florida
Lawmakers in Tallahassee, the capital of Florida, are always coming up with new laws in congress in order to save you money when selling your home.
Since 1824, Tallahassee the capital of Florida, people have been selling their homes.
Can you believe Florida is 95700 square miles? Houses for sale galore!
The first step in selling a house is a Purchase Agreement between the Buyer & the Seller. Each state has an Official residential purchase agreement. In order to find the official document for use, visit the Florida realtor board page.
Fun Fact: Florida is the state with the longest coastline
Visit the Florida by following the link, Florida.
Check out the State Page of Florida for additional demographic information for Florida.
Sell My House Fast in Lantana Florida
The city of Lantana is considered to part of Palm Beach county.
Visit the Lantana by following the link, Lantana.
Check out the City Page of Lantana for additional demographic information for Lantana.
Lantana is associated with these zipcodes: 33462,
33464,
33465
The coordinates for Lantana are: 26.5828 latitude and -80.0576 longitude.
We buy in Palm Beach, in cities like Atlantis, Belle Glade, Belle Glade and their surrounding areas.