We Buy Houses Nation Wide! Sell Fast For Cash
GET AN OFFER ON YOUR HOUSE

Contact Us
Fill in the form on this page and we will get back to you within 24 hours.

Get an offer
We will present you with a fair cash offer that will best assist you with your situation

Sell Your Home
Once you have accepted our offer, we can move forward and buy your house. We can close in as little as 7 days.
We Buy Houses In All 50 States
"People find themselves compelled to sell their homes due to various reasons. Some of these include:"

"Selling your house swiftly may become a necessity if you find yourself in a situation where you owe money to a lender or an individual/company, making it challenging to keep up with your mortgage payments."

Job loss can significantly impede, if not render impossible, your ability to stay current on your mortgage payments.

"Divorce proceedings without a preexisting agreement on property division can lead couples to a situation where they must expedite the sale of their house. This is often driven by the necessity to fairly distribute their assets as they go their separate ways."

"In a neighborhood with minimal security and a high crime rate, opting to sell your house swiftly and transition to a safer environment can be a well-considered choice."

"Relocating due to military deployment, job transfer, or a fresh job opportunity in a new city often serves as strong motivation to expedite the sale of your house."
"Please note that the list above doesn't encompass all the reasons why a homeowner might need to sell their house quickly. It highlights some common circumstances that drive people to seek fast home sales. It's important to understand that you're not alone in facing these situations. Regardless of your specific circumstances, many homeowners encounter similar challenges each year, and unfortunately, some end up losing their homes to government entities, debtors, homeowners associations, or banks.
However, we've assisted numerous individuals in such situations because we comprehend the daunting and uncertain nature of these circumstances. Get in touch with us, and we'll help you navigate the situation and provide a prompt solution to your real estate challenge.
We recognize that selling your house can be emotionally challenging, especially when it holds sentimental value or when you're facing financial or time constraints. This is entirely understandable, as the house you're considering selling may be your childhood home or a place where you've spent a significant part of your life. Selling your house under such circumstances can make the process more demanding than usual, but you don't have to face these challenges alone. We're here to assist you in simplifying the process and expediting it. Our goal is to provide a solution that benefits both you and us, allowing you to start fresh while safeguarding your credit rating
"In situations where the need to sell your house quickly arises, various buyers and investors may attempt to exploit your circumstances and vulnerability by offering inadequate deals. It's crucial not to fall victim to these deceptive practices, as they can exacerbate your situation. Unlike these opportunistic buyers, our aim is to purchase your house on terms that align with your preferences. We diligently work to provide you with a solution that expedites the sale of your house without causing additional stress. We respect the preferences of all homeowners we collaborate with, regardless of their situation. If you believe we're not the right fit, we're always ready to suggest alternative options that may better suit your needs."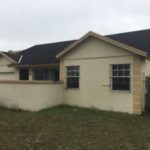 Miami Gardens
3/2 in Miami Gardens
Ft. Lauderdale
2/2 in Fort Lauderdale
Miami Gardens
3/2 in Miami Gardens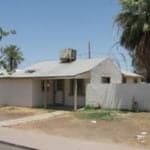 "More individuals than you might think encounter the same predicament as you. Like you, most homeowners share concerns about falling victim to scams when they require a swift home sale. This apprehension arises because unscrupulous buyers are prone to exploiting the homeowner's desperation and time constraints. Additionally, certain realtors capitalize on the homeowner's predicament when they need a rapid sale, often negotiating terms that benefit themselves, resulting in the homeowner selling their house at a steep discount, sometimes as low as 50% of its market value, leading to financial losses. These circumstances contribute to the challenge of selling a home quickly, making it one of the most delicate situations homeowners may face.
Nonetheless, within this sea of deceptive buyers, there still exist genuine real estate buyers like us, who are dedicated to providing assistance rather than exacerbating your difficulties."