We Buy Houses Nation Wide! Sell Fast For Cash
GET AN OFFER ON YOUR HOUSE

Contact Us
Fill in the form on this page and we will get back to you within 24 hours.

Get an offer
We will present you with a fair cash offer that will best assist you with your situation

Sell Your Home
Once you have accepted our offer, we can move forward and buy your house. We can close in as little as 7 days.
We Buy Houses In All 50 States
Different Persons Are Forced To Sell Their Houses For Different Reasons. Some Of Them Are:

You may be forced to sell off your house quickly if you owe a lender or some person/company money which makes it difficult for you to make timely payments on your mortgage.

Losing your job makes it difficult (if not impossible) to keep your mortgage payments current.

Getting divorced without any prior agreement about who should get the house after the divorce can put couples in a position where they need to sell their house fast, as a result of the need to share their assets when parting ways.

You may decide to sell your house quickly and move on if you live in a neighborhood with little or no security and a high crime rate.

Relocating because of military deployment, transfer, or moving to a new city for a new job is usually enough motivation to sell your house fast.
 Note that the list above is not the only reasons that an owner may need to sell their house fast. It only highlights some of the common circumstances that motivate people to want to sell their homes fast. Nevertheless, it might help to know that you are not the only one in this situation. Whatever your situation, countless homeowners find themselves facing the same issues every year and the majority, unfortunately, lose their homes to the government, debtors, homeowners associations or banks. However, we have provided assistance to many people in these situations because we know how daunting and uncertain everything becomes under such circumstances. Contact us now and we will help you make sense of the situation and then provide a solution to your real estate problem quickly.
"You don't have to go through hard times alone.  We can help you lessen the hassle and speed things up."
The sentimental value you attach to your house, as well as your present financial situation, can make it quite difficult to finally decide whether to sell your house or not. This is understandable because the house you are thinking of selling may be your childhood home or the home where you've spent the most years of your life. Selling your house when you are under some financial or time constraint makes the process more difficult than it usually is, but you don't have to go through hard times alone; we can help you lessen the hassle and speed things up. We aim at providing a solution that will be beneficial to you and to us in a way that allows you to start on a clean slate and prevent damage to your credit ratings.
In times like this, when you need to sell your house quickly for one reason or another; different kinds of buyers and investors may try to take advantage of your situation and how vulnerable you are by offering you peanuts for your house. Don't fall for this scam, it will only make things worse for you. Unlike these greedy buyers, we want to buy your house on terms that are agreeable to you. We work around the clock to give you a solution that will help you sell your house quickly without stressing you further. We respect the wishes of all homeowners we work with unconcerned of their situation, and if you think we are not a good fit, we always recommend other alternatives that may serve you better.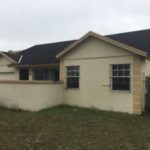 Miami Gardens
3/2 in Miami Gardens
Ft. Lauderdale
2/2 in Fort Lauderdale
Miami Gardens
3/2 in Miami Gardens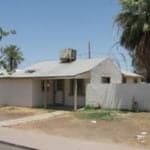 More people than you can imagine find themselves in the same situation as you and like you, most homeowners harbor the fear of falling for scams when they need to sell their home quickly. This is because; greedy buyers are likely to take advantage of the desperation and time constraint of the owner. Many realtors also take advantage of the situation of homeowners who need to sell their homes quickly negotiating better terms for themselves, thereby getting you to sell your house for as low as 50% of its market value, leaving you at a loss. Situations like these are what make the need to sell a home quickly one of the trickiest situations any homeowner can find himself in. 
However, in this ocean of fraudulent buyers, there are still genuine real estate buyers like us who are here to help instead of adding to your problems.