We are a Trustworthy and Reliable Company that Buys Houses.
BiggerEquity is committed to building trust and lasting relationships with clients. Our hard work and extensive experience of the market sets us among the fastest growing real estate companies in Medley today. We are popular among homeowners for offering flexible and efficient real estate solutions no matter your real estate needs or the kind of property you need to sell, be it a vacant piece of land or lot, a commercial building, a duplex, of a single family home.
We maintain a positive attitude and positive action towards our clients because we believe a combination of the two yield positive results.
We ensure every transaction goes smoothly and without stress. We are very responsive, and we make fair offers and deliver great RESULTS!
What Others Are Saying…
WHY SHOULD YOU CHOOSE US?
BiggerEquity has purchased over 1000 homes in Florida over the last 6 years in a bid to provide quick real estate solutions to homeowners in Medley. We are deeply thankful to the people of Medley for the opportunity to serve them and rise to the status of an A+-rated Better Business Bureau member. At BiggerEquity we consider the ability to give back to local schools, churches, and charities a privilege.
Our team is made up of individuals who are experts in different aspects of buying and selling homes. We have the experience and skill to provide solutions to a broad range of issues that are bothering people who are in the market to either buy or sell homes. We specialize in simplifying the process of all transactions to make it an enjoyable experience for all parties and we tailor our solutions to meet the need of every buyer. Whether you are looking for a conventional or creative selling solution, you can be sure that we will always provide you with a win-win solution for selling your property when you are ready to sell.
WHAT MAKES US UNIQUE
We utilize outstanding business management systems to automate real estate transactions. These technologies keep our business streamlined and very organized, and they offer a more efficient system to manage paperwork in a manner that saves time so that we can focus on providing the best solutions that benefit all parties.
4 Easy Steps to Sell Your Home.
We have assisted countless homeowners looking to sell their homes.
We will call you to get the relevant information about your property and discuss the solutions available for you to get all the CASH you can from selling your house.
We can pay you a visit for your home valuation and you may get an offer from us to sell your property as-is while we are there. You do not need to spend a cent on repairs.
If you accept our offer, all parties will sign the contract and we will pay you the full amount in the offer within 30 days of the signing. We are responsive throughout (and after) every transaction so feel free to ask us questions you may have.
We are ready to buy your house quickly for cash no matter the condition.
We keep all information you give us about yourself and your property confidential. In addition, it is 100% up to you to accept or reject our offer.
We assure you that the transaction will be a quick and stress-free experience.
Sell your house the fast and hasle-free today by working with one of the top house buyers in Medley.
What sort of trouble will I get into for not paying my Medley, Florida home tax?
Honestly, there is not a blanket answer this question because many factors are involved. But if you provide some details about your particular situation, we will definitely give you sufficient information to help you manage it. Better still, why don't you just sell that home to us and forget about taxes related to it for life?
Your county is authorized to sell your home to someone else as soon as they are tired of your taxes not coming in early. This is especially true if this has become an unbearable trend. We guess they resort to this remedy because there is road maintenance, firefighting, and other neighborhood bills that get paid with the help of property taxes. So if you are not paying, they might want to try their chances with someone else.
Usually, you have until the end of the given year to redeem your house and a tax lien. However, if a buyer comes along with their best cash offer for your home, your county will not think twice about taking them up on it. Remember, you will not receive a dime of that money from the county. We've met homeowners who were so confident this could never happen to them until reality struck and they got kicked out in embarrassing ways.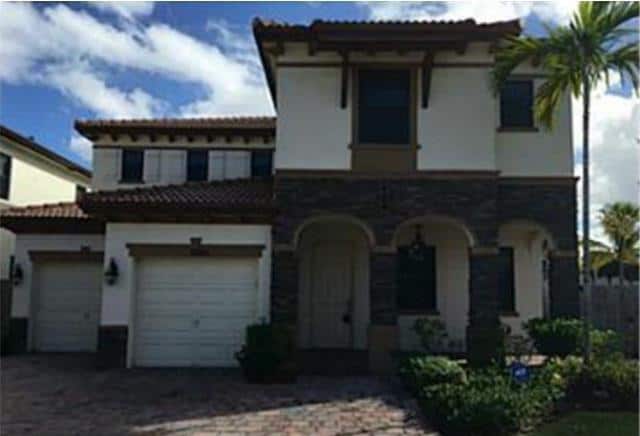 We will make you an all cash offer to buy your Medley, Florida house fast and close quickly.
Do you wish to sell your house because it needs major repairs? Is your house messy and infested by mice and bugs? Are you tired of dealing with troublesome tenants? Do you owe liens or no longer wish to keep your inheritance? Are you in the middle of a divorce that requires you to sell your house? Call us!
We are here to buy your Florida house whether it is ugly, filthy, damaged by fire, on the brink of foreclosure , struck by lightning or rented out. Our company buys homes in any condition. The process of getting an offer from us and selling your house to us only involves a few steps and we can guide you through it.
End the frustration that your property has subjected you to. We are ready to buy your house no matter the condition.
BiggerEquity is a household name in Medley, Florida when it comes to buying houses fast!
We are here to serve your need, helping you to free yourself from any unwanted house as fast as possible. We provide a tender solution that creates a win-win environment for both parties involved in the transaction. At times we provide you with multiple offers and you can choose to accept one or none.
We buy homes all over Florida. Their condition does not matter one bit, as long as there is still something left of the structure that you can use to collect your cash offer fast!
No matter the problem with your house, we will buy it as is. If you're ready to offer your home, just give us a call right NOW at 866-333-8377
Avoid Foreclosure and Save your Credit!
Do you find yourself at the brink of foreclosure? Unexpected situations in life, such as medical bills or being out of a job, can make it hard for many people to keep up with loan payments and your credit rating will take a blow if you can't pay your credit cards. It gets worse when you stop paying your mortgage since the lender may move to foreclose your property.
BiggerEquity can help you if you have fallen behind on payments. We are a network of real estate investors who buy property for cash to help people stop foreclosure and save themselves from bad credit ratings. You can even get cash back at closing. The investors we work with can negotiate with your bank to help you avoid foreclosure and allow you the time to work things out. Complete the form below to get a solution from us now!
We offer you alternative options and guide you in making well-informed decisions when selling your house to us. Additionally, you do not have to pay any commissions or fees no matter the condition and price range of your home or your purpose for selling it. We will buy your house no matter the condition whether it is ugly or in perfect condition.
Are you looking to sell your house in less than a week? We can buy your Medley, Florida house as fast as you need to sell.
The process of selling a house is usually stressful but we make it stress-free, fair, and fast. Sell your house fast and regain your peace of mind by working with us today.
Do you need to sell your house in Medley to avoid foreclosure? Did you just get divorced? Are you relocating due to a new job? Do you need to sell your vacant house? Are you tired of managing rental property with problem tenants, do you wish to sell your unwanted inherited property? Do you find yourself in a situation that makes you unable to meet up with payments? We can buy your house quickly even if your house is not worth as much as what you owe.
Week after week, we work with homeowners in Medley who are looking to sell their homes quickly. Meeting the needs of people in this situation requires speed, fairness, and experience; we deliver on all three every time. When you sell your house to us, you do not have to spend a dime on closing fees, commissions, or repairs.
Correct Division of Assets During a Divorce.
Going through a divorce can be very challenging and emotionally draining. It is worse when such couples have to live under the same roof for longer than necessary. A lawyer can always walk you through the process of splitting your assets and mortgage but while you are at it, it is advisable to start planning to sell your house as soon as possible.
How do you sell your unwanted house as quickly as possible when you are facing difficulties like short time constraints, realtors with slow marketing techniques, and a bad economy? BiggerEquity buys houses in any condition in Medley.
The transaction can close within 7 days or at any time you desire, There's no waiting period and little paperwork. You are not responsible for commissions and we may even be able to pay all your closing costs!
We Buy Houses in Florida …
With a current population of 20,271,272 and growing, it's the perfect time to sell your house in Florida.
Since the beginning of time in 1845, folks have been selling their homes in Florida
Lawmakers in Tallahassee, the capital of Florida, are always coming up with new laws in congress in order to save you money when selling your home.
Since 1824, Tallahassee the capital of Florida, people have been selling their homes.
Can you believe Florida is 95700 square miles? Houses for sale galore!
The first step in selling a house is a Purchase Agreement between the Buyer & the Seller. Each state has an Official residential purchase agreement. In order to find the official document for use, visit the Florida realtor board page.
Fun Fact: Florida is the state with the longest coastline
Visit the Florida by following the link, Florida.
Check out the State Page of Florida for additional demographic information for Florida.
Sell My House Fast in Medley Florida
The city of Medley is considered to part of Miami-Dade county.
Visit the Medley by following the link, Medley.
Check out the City Page of Medley for additional demographic information for Medley.
Medley is associated with these zipcodes: 33166,
33178,
33198
The coordinates for Medley are: 25.8583 latitude and -80.3391 longitude.
We buy in Miami-Dade, in cities like Aventura, Bal Harbour, Bay Harbor Islands and their surrounding areas.