You really have to stop enduring hardship and get that house sold!
Have you got a property that you no longer service, but you're too busy to prepare and make it look market wise? At BiggerEquity we buy house as is. If this is you, just let us know about the property and we can buy it as fast as possible without you having to hire a contractor.
We can relieve you of your situation. Are you trying to avoid foreclosure , upside down on your mortgage, behind payments, or home needing repairs you can't afford to handle? Perhaps you're having to deal with divorce , inherited an unwanted property, own a vacant house or your job requires you to relocate? Whatever your situation is, we will come up with a plan and make you an offer you can't refuse.
Let's face it: That house is getting you all worked up with maintenance bills and you can barely afford your personal needs without calculating how much you have left in your account. Is that fair on you? Please… it's time for you to be liberated from that prison of homeownership and guess what? We have all the money you need to get that fresh start in life. So what are you still waiting for? Call us NOW at 866-333-8377 right away to discuss your needs and submit the information needed to sell your house fast !
What Others Are Saying…
We Want to Help You.
You can save your property from being foreclosed if you sell it in as little time as possible. Selling your house at this stage also provides the money you need to buy a more affordable home immediately.
You cannot rely on charity or miracles when the situation spirals out of control and the bank comes to collect. The practical thing to do is to sell your house before it is too late.
The offer we make for your house puts you under no obligation so you can decide to reject the offer if you think it will not be beneficial to you or your family. We will not pressure you or harbor any hard feelings about it. We are simply here to help.
It is important to consider these factors when planning to sell your home.
How much time do you have? Do you need to sell your home urgently?
Are you relocating due to a job transfer or new job?
Are you moving due to your financial situation, medical condition, or is it school-related?
No obligation – quick cash sale.
We can help if you want to sell your house because you owe more money on it that it is worth.
Selling fast to us doesn't mean you have to pack up and move immediately. We can give you time to remain in the house until you are able to move.
Cash out on your home with our immediate cash offer. We can send you a cash offer for your home in just 24 hours if you act now. Call or text 866-333-8377 right now or visit Biggerequity.com .
Cities in Chittenden County we buy houses: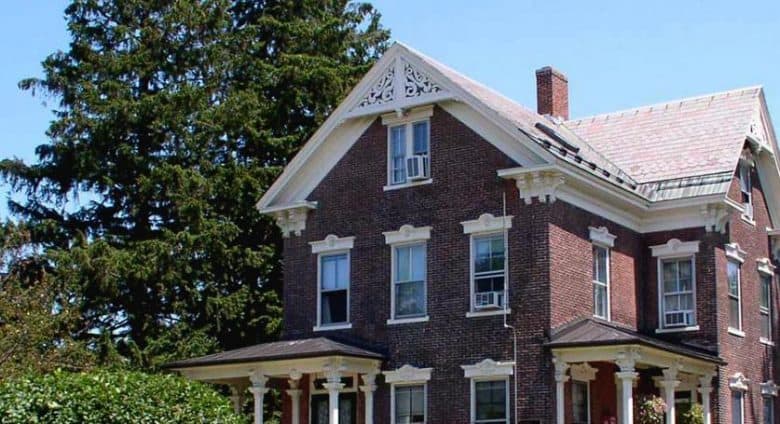 Sell my house fast Vermont, 866-333-8377.
Fill out the contact form to and we will contact you as soon as possible. We expect to hear from you soon.
We consider all sellers in all situations. We are interested in talking to you no matter your reason for wanting to sell. We pay cash and you can choose a date that is convenient for you to close the transaction.
The selling process we use ensures that the seller benefits and that the house is sold fast depending on the seller's preferences. Whether or not you find our offer suitable, we always ensure we part on friendly terms and we will always do my best to guide you to other options that may prove helpful in achieving your aims when such options are available.
Sell your Vermont House when and how you Like. We can Buy your House Quickly!
BiggerEquity is a real estate investment company equipped with the human and financial resources to buy your house for cash in Vermont. We can close on your Vermont home fast because we pay cash. The real estate solutions and services we offer in Vermont always come at a fair price. Complete the form or give us a call at 866-333-8377 to sell your house today!
Avoid the stress and delays of selling your home the traditional way and having to go through inspections, keep an open house, or wait for months before selling with realtors. We are ready to buy your house in Vermont irrespective of its condition.
Unlike realtors, we are not looking to list your home. Instead, we are interested in buying your real estate property directly from you. Do you need to sell your rental or residential house quickly and in a simple way? We will buy your property as-is and without commissions, contingencies, or closing costs.
Are you Looking to Sell your House Quickly but don't Know where to Start?
Are you looking to sell your house fast? Do you need a secure way to sell your home without stress? Are you concerned that selling your house through a real estate agent may be drawn out for too long and incur expenses that you wish to avoid? Will trying to sell your home by yourself take too much of your time? We've got you covered!
You can sell your property easily through the simple and straightforward process that we have put in place. We are ready to buy your property directly from you for cash within 10 days or at any date that is convenient for you no matter the condition of your house. In addition, you do not have to pay any fees, closing costs or commissions when you sell your property to us.
Call me at 866-333-8377 today or simply fill out the form if you need to sell your house/property, or if you want to learn more about how we can assist you to sell your house quickly.
Simply sell your house to the best cash home buyer in Vermont.
Our family owns and runs our home-buying business in Vermont. We have the resources to buy your house for cash and close within 24 hours irrespective of whether you need to sell without realtors, need to avoid foreclosure, late on payments, or simply need to sell your house fast without stress. We are the buyer with the resources and skills to solve your problem.
We would like to buy your house at a date of your choosing without realtors, commissions, or any extra closing costs. Receive a fair offer that allows you to sell your house as-is today. We guarantee a simple, fast, and seamless transaction and you can leave anything you don't want behind while moving.
We will take care of all the repairs and cover the costs regardless of whether your house needs minor or major repairs. Contact us now to receive a CASH offer for your house as quickly as possible.
Is it possible to sell my house fast in Vermont?
But of course! Lol. That's like a piece of cake because BiggerEquity has an operating office in Vermont. So you can stop by anytime or simply give us a call at 866-333-8377 to sell your house fast.
Your lingering dues are a thing of the past because we will hand over the money to you to have relief from your debts. You will have no cause to wait for us to apply for any form of loan or grant before you receive your money.
There is no limit to the requests we are capable of handling. From private apartments to retail spaces, warehouses, mobile home parks, raw lands and strip centers, we are capable of handling every single request that comes our way. Visit Biggerequity.com for further information.
Do you need to sell your house in Vermont due to divorce?
Getting divorced may require the sale of your home. The process of selling a house is typically stressful but you can easily get overwhelmed by it if you are already dealing with the stress of the divorce. It is quite difficult to sell your house when you and your spouse are getting divorced especially when you have to bring potential buyers into your home for inspections. We are Cash Home Buyers based in Vermont and we can buy your house if you need to sell your house in Vermont when going through a divorce.
We buy homes from couples getting divorced inVermont to help them avoid the stress that the process of selling their homes will add to their lives.
You don't have to pay for repairs; we can buy your home AS-IS.
If there is no equity, we can arrange a short sale regardless. Find out more about short sales here.
We buy homes for cash inVermont.
We offer quick closing dates and we can close whenever you are ready.
You won't pay any commissions.
We can still close the sale from afar even when you have moved somewhere else.
Alternatively, you can re-finance your property and have your husband's or wife's name removed from the title and loan. However, you must qualify for a new mortgage based on your personal income in order to refinance. This process falls through sometimes; when it does, you will be left with the option of selling your house or putting it up for rent.
We Buy Houses in Vermont …
With a current population of 626,042 and growing, it's the perfect time to sell your house in Vermont.
Since the beginning of time in 1791, folks have been selling their homes in Vermont
Lawmakers in Montpelier, the capital of Vermont, are always coming up with new laws in congress in order to save you money when selling your home.
Since 1805, Montpelier the capital of Vermont, people have been selling their homes.
Can you believe Vermont is 10200 square miles? Houses for sale galore!
The first step in selling a house is a Purchase Agreement between the Buyer & the Seller. Each state has an Official residential purchase agreement. In order to find the official document for use, visit the Vermont realtor board page.
Fun Fact: Montpelier is the smallest state's capital in the United States
Visit the Vermont by following the link, Vermont.
Check out the State Page of Vermont for additional demographic information for Vermont.