We can buy your home in Bonita Springs, Florida and pay you cash.
At BiggerEquity, we value honesty and transparency. Unlike fly-by-night property investors, we are not looking to take advantage of the situation that is making you sell your home. Our main mission at BiggerEquity is to buy your house for cash at a fair price the honest way.
Apart from buying your home in Bonita Springs for cash, there are other advantages of selling your house to us:
No need to list your house on the market.
We will take care of the paperwork and cover the closing costs.
We will buy your house as-is.
30 days or less is our usual closing time.
Throughout our years in business, we have worked with numerous homeowners in different situations. We would like to work with you whether you need to sell your house because you are facing foreclosure , need to sell your burdensome home quickly for fast cash, are relocating because you got a new job or got transferred, or inherited a home in Bonita Springs but do not want to keep it or list it on the real estate market. We can help you even if you are a landlord whose rental property has become a burden.
What Others Are Saying…
THESE TIPS WILL HELP YOU AVOID FORECLOSURE!
Don't procrastinate; act immediately! Are you already behind on payments? If yes, then now is not the time to sit around and wait to receive a foreclosure notice. Ensure you notify your creditors beforehand if you are having financial difficulties. There is no harm in letting them know that you are working on rectifying the situation in order to pay what you owe them promptly. It may be a little difficult to convince your creditors but you have a good chance to work out a payment plan that will benefit and your creditors if you act now.
Getting a loan modification is another option you should explore if you are looking to avoid foreclosure. This means you will have to re-negotiate your existing loan with your lender and get them to modify the terms provided these terms will let you meet up with the payments when due. Although the bank is looking to make all the money they can, they also need you to make your payments on time so this approach is totally worth a shot. You will likely speak with an official called a "loan mitigation representative" at the bank. Note that all information you give to this person is NOT confidential so apply caution to avoid the possibility of them using the information you provide against you.
If worse comes to worst, sell your house before the foreclosure date. We will buy your house for cash immediately to help you avoid whatever devastating effects foreclosure would have on you. We will settle the payments you defaulted on and the arrears after we buy your house and you could get some money from the sale to help you get your life back on track. If you think selling your house is your best bet, then simply complete the form here to get a cash offer from us ASAP.
Three Simple Steps is All it Takes to Sell Your Bonita Springs House to Us.
Stage 1: Submit the Online Form or Give us a Call.

Give us a call or complete and submit our online form to get a free quote for your home after a short conversation with us over the phone. If you accept our fair offer to buy your Bonita Springs house, we will immediately move things to the next stage.

Stage 2: Arrange a Meeting in Your Home.

Like other companies that buy houses in Bonita Springs, we will have one of our expert home buyers pay you a visit to assess your home and see if any sections require some repair work (Note that we will cover all the repair costs; you do not have to worry about it). After the appraisal, our specialist will explain every detail of the findings and agreement to you. If you sign the agreement, we will proceed to the third and final stage.

Stage 3: Choose a Closing Date and Get Your Money.

We will handle all paperwork involved in the transaction and allow you to choose when you will like to close. On the closing date, we can all sign the necessary documents and you will get the cash payment for your house immediately. We provide the simplest way to sell your house in Bonita Springs.
Are you looking for a professional and trustworthy cash buyer? Our company is ready to buy your house!
There are always great property deals on our inventory because we are always buying new property in Florida. Are you a real estate investor? Are you looking for great deals in Bonita Springs with attractive discounts? We offer investors the best deals in Bonita Springs.
You can sell your property as quickly as you need to using this method.
Do you need to sell your house fast in Bonita Springs for the best price? You have come to the right place! BiggerEquity will buy your house quickly through a professional, secure, and convenient process that will get you hooked in such a way that you will always want to work with BiggerEquity any time you need to sell any other property.
Have you been asking yourself "How do I Sell my House Fast?" Worry no more! BiggerEquity provides solutions for you to sell your house quickly irrespective of whether it is a loft, townhouse, or condominium. We offer the quickest, easiest, and most convenient way for you to sell your home.
Compared to rigid antiquated traditional methods of selling homes with realtors, BiggerEquity offers you a better alternative. At BiggerEquity, we are committed to helping you regain control of your situation. The SPEED, CERTAINTY, and CONVENIENCE we offer our clients remain unmatched in the industry.
WE WANT TO BUY YOUR UGLY HOUSE | HERE IS AN ALTERNATIVE WAY TO SELL YOUR HOME QUICKLY
Many homeowners worry about how to free themselves from the burden of unwanted mortgage so they come to us for advice on how to solve this problem. While selling your house for cash might be very tempting at the moment, it may not be the most practical solution to your problem because factors like the mortgage amount have to be considered. More practical options that are mutually beneficial to the buyer and the seller such as Subject-To property transfer might be better alternatives.
How Subject-To property transfer arrangement works is simple. In such an agreement, the seller transfers the deed of the property to the buyer and the buyer takes possession of the property and becomes subject to the seller's mortgage payment instead of paying cash remittance. Both the buyer and the seller benefit from this kind of arrangement because while the buyer takes possession of the property without having to take a loan from any financial institution. The seller benefits by not having to bear the burden of mortgage payments that he is unable to handle at the moment. The improved credit score results is one of the biggest benefits the homeowner derives from this transaction since the buyer continues to pay the mortgage and the buyer can sell the house fast and breaks free from the cost of repairs.
Subject-To agreements have attractive benefits for the seller and the buyer but there are some risks that should be carefully considered before committing to a Subject-To agreement. Firstly, upon learning about the deed of transfer on the property, the mortgage lender may demand the immediate payment of the loan (in full). Secondly, if the buyer falls behind on the mortgage payments, the lien holder may move for foreclosure or repossession immediately and this will negatively affect the buyer's credit rating. However, incidents like these rarely occur.
Do you Want to Sell your House Quickly? We are Ready to Help you Today.
We Buy Houses!
Best Price, Minimum Stress
For most, the process of selling a house in Bonita Springs can be a daunting process which can quickly get frustrating especially when you are dealing with fussy first time buyers who have a hard time getting the mortgage approval they need. You can avoid this hassle by selling your house to BiggerEquity without worrying about bank delays, repair costs, or any hidden costs.
We are Problem Solvers
Local Neighborhoods, Local Impact
The main goal of BiggerEquity is to sell solve the real estate problems of individuals in our local communities. We are the best chance you have at resolving your situation fast be it; divorce, foreclosure, late payments, relocation or any other issue. Even if you have no equity on your house, there is a chance that we can help.
We Get the Job Done Quickly
Close the Sale in a Matter of Days!
Do you want to sell your house fast and without hassle? As residential real estate investors, we are experts who can make you a cash offer for your house or come up with a purchasing strategy that ensures you sell your Florida house for top dollar and close the deal fast so that you can focus on the more important stuff in your life.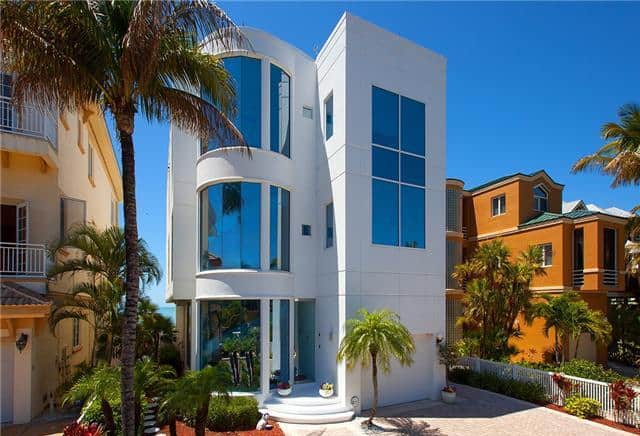 You just Sold your House. You are now Free to Move on without Financial Problems.
BiggerEquity offers the best home sale solution for property owners who wish to sell their property in Bonita Springs fast. Now, you can relax knowing that you are certain to get your house sold because we have bought the property of many homeowners over the years in situations like yours. No matter the reason you have chosen to sell your property, you can be sure that you will get a fair cash offer from us for your property in Bonita Springs.
The stress of working with real estate agents, bankers, and inspectors can quickly build up. It gets worse because you have delays and realtor commissions to pay and this slow process would be a big drawback if you need to sell quickly.
We can buy your house no matter your situation or reason for selling, be it the loss of a loved one or a problematic rental property. There's no need to worry if your schedule makes it difficult for you to make the necessary arrangements to sell your house on the market. Contact us today and we will take care of all of that for you and offer you a solution that allows you to sell your house quickly for cash.
Need to sell now? Give us a call at 866-333-8377.
Are you far behind on payments or in foreclosure and you don't have any equity? Your house can still be bought!
Get a written, obligation free and cash offer.
Selling to BiggerEquity is fast and easy. After we agree on the terms of the transaction, we can close in a few days.
We Buy Houses in Florida …
With a current population of 20,271,272 and growing, it's the perfect time to sell your house in Florida.
Since the beginning of time in 1845, folks have been selling their homes in Florida
Lawmakers in Tallahassee, the capital of Florida, are always coming up with new laws in congress in order to save you money when selling your home.
Since 1824, Tallahassee the capital of Florida, people have been selling their homes.
Can you believe Florida is 95700 square miles? Houses for sale galore!
The first step in selling a house is a Purchase Agreement between the Buyer & the Seller. Each state has an Official residential purchase agreement. In order to find the official document for use, visit the Florida realtor board page.
Fun Fact: Florida is the state with the longest coastline
Visit the Florida by following the link, Florida.
Check out the State Page of Florida for additional demographic information for Florida.
Sell My House Fast in Bonita Springs Florida
The city of Bonita Springs is considered to part of Lee county.
Visit the Bonita Springs by following the link, Bonita Springs.
Check out the City Page of Bonita Springs for additional demographic information for Bonita Springs.
Bonita Springs is associated with these zipcodes: 33931, 34135, 34134, 34133, 34136
The coordinates for Bonita Springs are: 26.3557 latitude and -81.7859 longitude.
We buy in Lee, in cities like Cape Coral, Estero, Fort Myers and their surrounding areas.