We Want to Help. Let Us Know How.
Give us a call at 866-333-8377 or fill out the contact form above and we will contact you with an easy and fast way to sell your house.
Once we have had a look at the house you are looking to sell, it usually takes 30 minutes for us to make you a deal.
You are under no obligation nor pressure to sell your house to us so you can always turn down the deal we bring to the table if you are not satisfied with it.
What Others Are Saying…
Receive an attractive cash offer to sell your Miami, Florida house fast with BiggerEquity today!
BiggerEquity is a company that buys houses "as -is" all over the country. For many years, we have purchased houses from homeowners in Miami for cash regardless of whether they were selling their houses due to property foreclosure , divorce , an inherited home they do not want to keep, and other issues. BiggerEquity has worked with many homeowners like you in Miami to resolve their real estate problems in a simple, fast, and stress-free manner tailored to the needs of each person's situation. In just a matter of days, you will receive payment for your house and be able to get on with your life with a clean slate – and without having to worry about closing costs, escrow fees, title fees, repair costs, or realtor commissions.
The team at BiggerEquity buys houses in all parts of the U.S and helps homeowners resolve a wide range of real estate problems they face each day. We have a variety of real estate solutions for all real estate problems so feel free to contact us and we will come have a look at your home free of charge, make a fast evaluation of its value, and give you a no-obligation market-based offer for your house irrespective of its condition. We will buy your home directly from you without any intermediaries and pay you in cash to ensure the process is fast and without stress. Contact us today or complete the form on the offer page to receive a no-obligation cash offer for your home from us today.
Regardless of your reasons for wanting to sell your house quickly in Miami, Florida, BiggerEquity has a team of professionals with the knowledge, skills, experience, and funds to provide the best solution for your real estate situation. We have designed different solutions suitable for different scenarios and readily inform you of the alternatives available for you to get the best cash offer to sell your house fast . Call us at 866-333-8377 today to get started or simply fill out the form above to get a free cash quote from us today.
SELL IN A QUICK AND SIMPLE WAY.
QUICK
We have the resources to buy your house in a matter of days.
SECURE
We keep all information about the transaction confidential.
FAIR.
Our prices are higher than what most buyers offer.
Want to know why we buy houses for cash?
Your Miami house is a perfect candidate for us to buy fast! We won't even ask you to fix anything at all. In 5 days or less after you accept the cash offer for your house, you will receive payment with no deductions whatsoever.
A major factor that will be considered during the evaluation process is how long you are willing to wait before your house gets sold. To increase your chances of selling your house fast, it is best to deliberately choose a time frame that does not run into years. A couple of days, months or weeks should do.
Are you still wondering "How can I sell my house very fast without worrying about the repairs or closing cost?" That is our calling, we are here to help you either way. Call us now on 866-333-8377.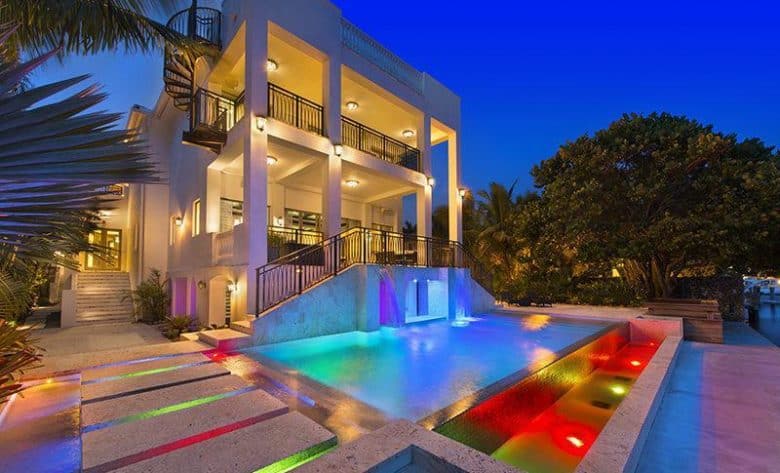 We buy houses that are put up for sale by their owners (fsbo).
Legal complications are one major source of concern under house for sale by owner (FSBO) arrangements. Be careful not to get caught up in the web of lawsuits.
Houses put up for sale by their owners require pretty much the same purchase procedures as houses put up for sale by real estate agencies. Before going the "FSBO" route, you have to be extra sure about the step-by-step processes involved in handling paperwork and legal requirements. Just make sure you are on top of your game to avoid ending up financially, mentally, and emotionally drained!
Sell disclosure laws are leading to quite a number of lawsuits these days, and you are likely to be a victim because of your decision to put up your house for sale by owner. So in order to avoid legal issues from the new owners of your home, make sure that your property clue reports are accurate, and that your natural hazard disclosure does not leave out any detail. For your information, clue reports and natural hazard disclosures vary from state to state. Double-check to be sure of what is applicable to you.
We are not about to stop purchasing properties in Miami, Florida
We have been purchasing Florida homes for so many years, and we will not stop selling before or after you place an application for us to buy your own house fast!
We can relieve you of your situation… avoiding foreclosure, having to deal with divorce, relocation, inherited or unwanted property, own a vacant house, upside down in your mortgage, behind payments, needing repairs you can't afford to handle and many more.
We totally understand why you don't want to waste your hard-earned money on repairing that house before putting it up for sale. Call us NOW at 866-333-8377 to buy your house fast and give you cash in hand.
We buy Miami, Florida houses.
Our company puts the interests of Miami homeowners first. You can expect cash payment on your property when you sell to us. In choosing to do business with us, you have signed up for a hassle-free transaction and a quick closing.
We understand that selling your house can become a nightmare if delayed. This is why we provide customized solutions to help you sell quickly and move on. Give us a call at 866-333-8377 today!
Let us make you a fair offer today! You get to choose when you are ready to close and we can help you coordinate your moving out.
We are the first residence purchaser that comes to the minds of homeowners in Miami, Florida
We have seen a plethora of circumstances that led people to sell their houses. None of these circumstances have ever caused us to deprive house sellers of the liberating feeling that usually comes with having cash in hand at their unlimited disposal. So give us phone call right away at 866-333-8377 to find out the most befitting intervention for your unique situation.
Homeowners keep coming back to us and referring others who need to sell their houses fast, and the reason is not far-fetched: Our procedures are seamless!
We buy homes in every nook and cranny of Miami, and no homeowner has ever complained of poor customer service. Do you want an offer for your home? Contact us right now at 866-333-8377
We know your house might be unpleasant to you, but it isn't to us. We will buy it as is.
Planning to sell your home? Selling houses can be so much difficult that you tend to lose 10-20% if not more of your real estate worth. If you mention selling your house… everyone focuses on price. We can help you through that. We are equipped with sound knowledge on best practice for maximum profits. We know you want as much money as humanly possible and we could help you get just that.
We hope to agree on the sale price and arrange a completion date to suit you with no fees to pay.
After contacting us, you may be asked to fill out a form that captures your personal and property information. We will then furnish you with a cash offer for the property within 24 hours. You have the final say regarding when your cash is delivered safely to you.
We Buy Houses in Florida …
With a current population of 20,271,272 and growing, it's the perfect time to sell your house in Florida.
Since the beginning of time in 1845, folks have been selling their homes in Florida
Lawmakers in Tallahassee, the capital of Florida, are always coming up with new laws in congress in order to save you money when selling your home.
Since 1824, Tallahassee the capital of Florida, people have been selling their homes.
Can you believe Florida is 95700 square miles? Houses for sale galore!
The first step in selling a house is a Purchase Agreement between the Buyer & the Seller. Each state has an Official residential purchase agreement. In order to find the official document for use, visit the Florida realtor board page.
Fun Fact: Florida is the state with the longest coastline
Visit the Florida by following the link, Florida.
Check out the State Page of Florida for additional demographic information for Florida.
Sell My House Fast in Miami Florida
The city of Miami is considered to part of Miami-Dade county.
Visit the Miami by following the link, Miami.
Check out the City Page of Miami for additional demographic information for Miami.
Miami is associated with these zipcodes: 33129, 33125, 33126, 33127, 33128, 33149, 33144, 33145, 33142, 33139, 33138, 33137, 33136, 33135, 33134, 33133, 33132, 33131, 33130, 33150, 33101, 33109, 33102, 33111, 33114, 33116, 33119, 33124, 33151, 33152, 33153, 33163, 33164, 33188, 33192, 33195, 33197, 33199, 33222, 33231, 33233, 33234, 33238, 33239, 33242, 33243, 33245, 33247, 33255, 33256, 33257, 33261, 33265, 33266, 33269, 33280, 33283, 33296, 33299
The coordinates for Miami are: 25.7840 latitude and -80.2102 longitude.
We buy in Miami-Dade, in cities like Aventura, Bal Harbour, Bay Harbor Islands and their surrounding areas.