Don't Prolong your Misery, Sell your House Quickly.
Managing tenants could be a Herculean task sometimes, and not everyone is cut out for this. So, if you are currently at loggerheads with tenants refusing to pay their rents or delaying payment, it is only normal to start considering selling your house. Another reason to start thinking along this line is if your house is too far away to live in.
At your convenient time, we will send a team member from our company over to your place to carry out a property walk through.
We can make you an offer the same day we take a look at your house.
What Others Are Saying…
DO YOU NEED TO SELL YOUR PROPERTY BECAUSE YOU JUST GOT DIVORCED?
Going through the hassle of selling your house is the last thing you want to deal with if you are going through a divorce .
Depending on your present situation, selling your house through conventional channels on the open market may not be the best option for you. Usually, you will have to find a reliable agent, pay for home repairs, and be available for scheduled inspections. This process of selling a house is time consuming and does not come with any guaranty that a prospective buyer's financing will not fall through at the last minute and cause them to delay or back out of the sale.
We can offer you a fast and efficient solution that ensures this transition is a smooth and stress-free one instead of letting you go through the stress of selling the traditional way. All details of your situation will remain confidential, and you can cash out quickly and move on to other things in life.
Are you Saying, "Sell My House Fast?" We have an offer for you.
Get a cash offer from us.
Enjoy our fast closing dates in as little as 20 days.
We take care of all the paperwork.
Working with investors makes it fast and a lot easier to buy or sell your house.
Let us buy your house "AS-IS". Sell your house without paying for any repairs.
We can close on your home in as little as 7 days and pay you cash at the closing table without any delays. When you work with us, you do not have to wait for any mortgage approvals. Sell your house to us today with the guarantee that you will get your cash payment at the closing table.
We are experts at buying homes for cash, owner financing, or other lease options. First, we try to understand your situation as a homeowner and then, we commit our expert skills to offering you a solution that best fits your situation. The interests of homeowners come first in all our transactions and we are ready to buy your house no matter its condition. Work with us today to experience a fast, simple, and convenient way of selling houses.
When you try to sell your home through traditional methods, it usually takes months before you get an offer from a buyer that will actually close the sale. When you eventually get this offer, it typically comes with stipulations, contingencies, and demands for renovation or repairs that can cost you a lot of money. If you are selling to a homeowner, you may have to wait until he or she sells his or her house to raise money to buy yours. Then, there are inspections, appraisals, and loan approvals to worry about.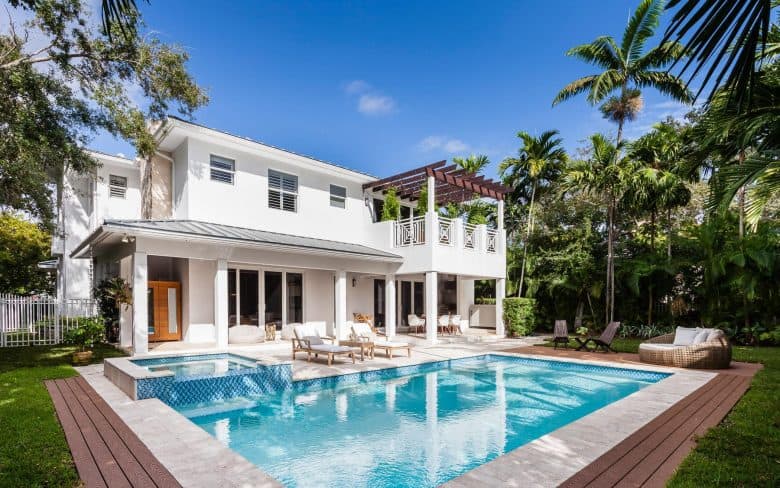 Let me Buy your House in South Miami, Florida.
Your presence here indicates a huge chance that you want to sell your house fast but have no intentions of wasting time with first-time home buyers.
We understand your dilemma. First-time home buyers are often indecisive. Some may have little to no savings and low credit ratings. It is very likely they'll even ask you to cover all repair and closing costs.
This doesn't have to bother you. We buy homes from homeowners in all corners of South Miami to help them achieve their goals of selling fast.
Do you Want to Sell your House Quickly? This is how the Process Works.
We Ensure you Quickly Get the Money you Need
BiggerEquity is aware of how important the money you will receive from selling your house is for starting your new life in another location. This is why we do not sleep on the clock, instead, we go to great lengths to ensure we put the money you need in your hands in as little time as possible. It is possible that money is the only thing holding you back from moving to a new location or getting on with your life but you need not worry about this anymore when we buy your house. When we buy your house, you will get pay full payment for the sale in less time than you imagined.
Our experience and access to resources in the real estate sector allows us to make you a win-win offer for your house. We have been able to buy more than 1000 properties in over 6 years that we have been in business and we can buy your house and pay you CASH in a matter of hours or a few days. Contact us today to sell your house quickly and close fast.
No Hidden Fees, No Extra Charges!
We aim to make the process of selling your house as stress-free as possible for you. This is why we do not burden you with any extra charges. Our terms and conditions are simple and clear and we will not charge you for any service that you do no know about. When you work with us, you can expect to pay no realtor fees, valuation fees, transaction fees, or paperwork fees. Having to sell your home is already putting some strain on you and we are not here to add to your problem but to solve it. We can inform you of the options available for you so contact us today if you want to sell your house fast.
We are Here to Help You.
It won't be a surprise if you've been thinking that your home has been appreciating overtime after you purchased it. After all, you've made valuable and important improvements since you've bought it, upgrading the kitchen, bathrooms, floors, garage and the likes.
We don't sell house for a commission. Different from your typical realtors who sell for a commission. We are direct buyers with fund and expertise to close on your house quickly. Call us now and get an all-cash offer within 24 hours.
We offer fast and simple ways to sell your house. Contact us at 866-333-8377 today or complete the form above and we will contact you soon.
Receive a Guaranteed Cash Offer and Sell your House Fast!
Are you Looking to Sell your Home in South Miami Quickly? We are reputable real estate investors based in South Miami who buy homes for cash regardless of the condition of your home. We have the financing and expertise to buy your house and that of any other homeowners who need to sell fast.
BiggerEquity is in business to help home sellers in any way possible. BiggerEquity is committed to the task of providing an exceptional experience in all our real estate transactions. The quality of customer experience is important to us.
We can take care of all that! Fill out your email and phone number, then answer these basic questions to receive a no-obligation cash offer from us in as little as 24 hours.
We will Buy your House Irrespective of your Situation, the Condition of your House, or how Much Time you have Left.
For many years, we have assisted homeowners who want to sell their homes for all kinds of reasons. Let us help you break free from the headache of selling your house yourself so that you can focus on things that are important to you. You do not have to deal with any complicated paperwork when you work with us; we will take care of all paperwork. Additionally, you do not have to cover any repair costs, or closing costs regardless of whether your house is in good or bad condition.
We are interested in buying your property for cash to help you break free from the burden it has become to you. We have the funds and human resource to make a fair cash offer on your property right away.
Most of the sellers we work with are persons in distressed situations who need to sell off their property quickly but lack the time to get it ready to sell on the market. If this is your situation, contact us today now to get a fair cash offer and sell your house without hassle.
We Buy Houses in Florida …
With a current population of 20,271,272 and growing, it's the perfect time to sell your house in Florida.
Since the beginning of time in 1845, folks have been selling their homes in Florida
Lawmakers in Tallahassee, the capital of Florida, are always coming up with new laws in congress in order to save you money when selling your home.
Since 1824, Tallahassee the capital of Florida, people have been selling their homes.
Can you believe Florida is 95700 square miles? Houses for sale galore!
The first step in selling a house is a Purchase Agreement between the Buyer & the Seller. Each state has an Official residential purchase agreement. In order to find the official document for use, visit the Florida realtor board page.
Fun Fact: Florida is the state with the longest coastline
Visit the Florida by following the link, Florida.
Check out the State Page of Florida for additional demographic information for Florida.
Sell My House Fast in South Miami Florida
The city of South Miami is considered to part of Miami-Dade county.
Visit the South Miami by following the link, South Miami.
Check out the City Page of South Miami for additional demographic information for South Miami.
South Miami is associated with these zipcodes: 33143,
33155,
33243
The coordinates for South Miami are: 25.7103 latitude and 0.0000 longitude.
We buy in Miami-Dade, in cities like Aventura, Bal Harbour, Bay Harbor Islands and their surrounding areas.