Will you be selling your Arizona house anytime soon?
Our team at BiggerEquity works relentlessly with exceptional efficiency to strike a deal that benefits the buyer and the seller. We provide clear channels of communication to ensure all terms of your home sale are clear to all parties. Our team of experts in different fields work round the clock to study the market, and use their outstanding skills to make predictions and judgments about the value of your property.
As soon as you contact us, we will quickly evaluate your property and tell you if we can buy it. Our method is different from selling with realtors whereby you could waste precious time waiting for a potential buyer to get loan approval. We can buy your house for cash immediately.
Our aim is not to list your house. We are here to buy your Arizona property directly from you regardless of whether it is a residential house or an apartment.
What Others Are Saying…
Do you want to Sell Immediately?
Are you Behind on Mortgage Payments and Wish to Sell Your House? Are you Moving to a New Neighborhood? Is your house the obstacle preventing you from moving on with your family?
We are investment brokers with the skills, finance, and experience to make an instant fair cash offer to buy your home immediately without the need for you to incur any extra expenses on repairs and agents or endless showings.
Are You Thinking "I Want to Sell my Property Fast"?
Homeowners in Arizona face difficulty sometimes for different reasons. This may be due to a rise in the cost of living or because of mortgage issues and these problems may escalate as time goes on. Alternatively, you may decide to sell your property because your business is growing and you need to move to a bigger place and therefore need to sell the present one fast. No matter your reason for wanting to sell, selling your house through realtors incurs a lot of expenses and delays due to listing fees, agent commissions, repair costs, and long waiting periods.
Here's Why You Should Choose Us
We provide fast and seamless property transactions.
We are reliable buyers that will support you each step of the way.
We close fast to help you get on with your life quickly.
Why is BiggerEquity different from other companies that buy houses in Arizona? Call us at 866-333-8377 or keep reading to find out.
We have heard all sorts about how some fraudulent companies cheat homeowners every other day. For each new case, we wonder how come such companies have no regard for their reputation like we do at BiggerEquity. We don't joke with our reputation for obvious reasons, so there is no way on earth we can stoop to the level of cheating you in the name of buying your house.
Have you ever come across the phrase "informed decision"? It simply refers to a decision that was reached based facts, rather than assumptions. At BiggerEquity we are very aware of the facts that determine how much houses are sold for in before and after repairs are carried out. So, relying on us to sell your house is a guarantee that you will be making nothing short of informed decisions all the way. There are certain costs that must be incurred if you decide to sell your house, and this explains why you may have to make some payments if you decide to list your house instead of selling it outright to us at no cost to you. We are very transparent with our house buying procedures and will not hide any details from you. To ice this cake of transparency that we have in store for you, we will treat your case special and offer tailored solutions based on your needs. This is how we roll, and we invite you to experience it for yourself.
Now that we have told you why we are different from other companies that buy houses in Arizona, it's your turn to tell us why you're not calling our hotline right NOW to discuss your options for selling your house to us or someone else you prefer. Punch the following number on your phone and hit the dial button without even thinking about it!
Cities in Maricopa County we buy houses:
Cities in Pima County we buy houses:
Cities in Yuma County we buy houses:
Cities in Coconino County we buy houses:
Cities in Pinal County we buy houses:
Cities in Mohave County we buy houses:
Cities in Cochise County we buy houses:
Cities in Yavapai County we buy houses: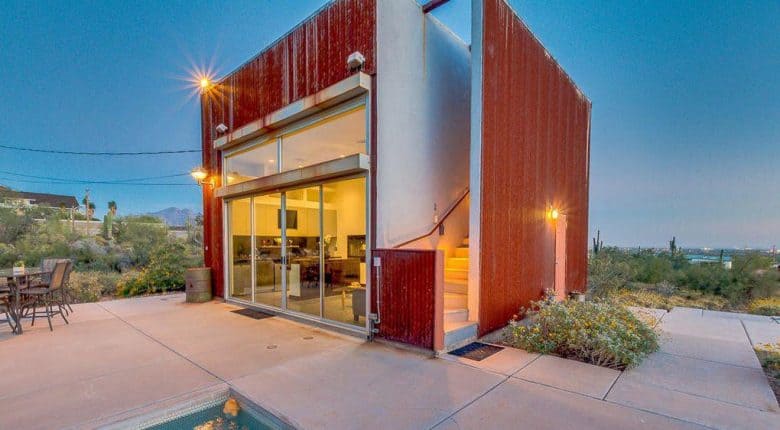 We are your last resort if you must sell your Arizona house fast this week.
By calling the main source for purchasing, you've already taken action. We buy houses of any condition fast. If your decision on selling your house has been made, kindly fill out our form today or call 866-333-8377 and consider it sold. We will pay you top dollar for your house. We will buy your house completely and will give you time to reside therein till you're ready to move out. If you own a bad rental , inherited property, transfer, divorce , foreclosure, pretty or a condemned house, we'll buy it and we pay you in cash.
You may have been turned down severely and feel like giving up already. Your sad days are over with us because we will buy your house and give you cash in hand as soon as you want. Congratulations!!!!!
The best part is that, after you agree to the offer you get money straight in your account. Chances are that the company will absorb the extra cost involved and then will immediately request for the paperwork.
We Buy Houses Across Arizona and Pay Cash!
For over 6 years, we have purchased thousands of homes in Arizona, thereby building a flawless reputation for ourselves as one of the biggest home buyers in Arizona and across America. We are ready to buy your Arizona house no matter the condition. Work with us today to get a free evaluation and cash offer on your Arizona home fast!
At BiggerEquity we place great emphasis on our core values, culture, and our mission. We have a team of dedicated professionals on the ground who work around the clock to sell your house and that of other SELLERS fast, for the best price. We offer BUYERS the easiest and fastest way to find their dream homes at the lowest prices. Our objective here is to keep our clients informed every step of the way throughout the transaction.
We have the funds available to buy your house right now. Simply give us a call today to indicate your interest in selling and we will rid you of your house troubles.
Receive an obligation free offer on your property today!
BiggerEquity can help if you are looking to sell your unwanted house in Arizona quickly and without the usual charges, stress, and cost that accompany the conventional selling process in Arizona. Whether the property you wish to sell is damaged by fire, water, or it has sewer issues, we buy houses in any condition. We are reliable and true to our word, that is why Arizona residents turn to us when they want to sell their unwanted property.
We buy your house directly from you and offer you a cash payment and you do not have to wait the whole year to sell, we can make you an offer the same day we see your house or a few days after. Furthermore, you do not have to stress about making any repairs, we cover the repair costs and market it by ourselves.
Our payments are on immediate approval. You won't have to wait for bank's approval. No waiting period. You accept our offer and we wire you the cash in as little as 7 days.
From bankruptcy to foreclosure, we can help you out of any situation.
People faced with bankruptcy come to us all the time to sell their homes fast. We know it's best to intervene before depression sets in; count on us because we go all out to give them special attention and help them get back up on their feet as quickly as possible. We have done this for a plethora of homeowners, so we know exactly where it hurts and enough experience to deal with legal developments and bankruptcy trustees.
Another problem is many people are selling their properties now, and that leads to much competition. The banks foreclose house increasingly every day. These houses need some work and can be bought at a very cheap price. So if you are selling a house, you have to take into consideration what price are the bank fore-closed housing marketed at because that is your competition.
When you contact BiggerEquity, the first thing we do is to set up an appraisal so that we can evaluate the potential and current value of your property.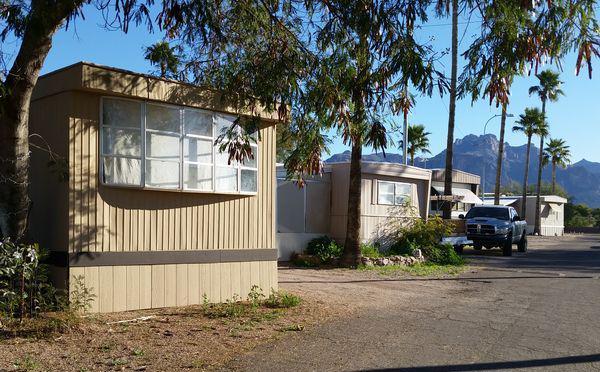 Local Arizona cash house buyer service.
Got a house in bad shape that you're not really in need of? Why not save yourself a costly and time-consuming repairs before selling? You can have your almost down home sold in 24 hours without having to hire a contractor to prepare the bride for the groom. Call us today at 866-333-8377. We buy houses for cash as-is. No listing. No waiting period. We only send you an offer and you accept. It's as simple as that.
We answer all your questions and keep you informed every step of the way. Feel free to ask us any questions whether it relates to credit, income, affordability, or legal matters. You can count on us to quickly find what you need.
We cover the cost of repairs, and you do not have to pay any fees or commissions. Simply fill out the form below to receive a fair offer from us.
You have come to the right place if you need HELP with getting out of a bad situation. You will be pleased that you found us!
BiggerEquity specializes in helping people in difficult situations. We are a team of real estate investors who really care about you because, we aware of the hard times that many families go through on a daily basis. You do not have to struggle with selling your unwanted home amidst all that struggle. We provide a straightforward process for you to sell your house quickly and you won't have to pay any agent fees/commissions, repair costs or worry about cleaning your house when you sell to us. We handle all that and help your get on with your life.
The number of persons in difficult financial situations related to real estate problems is on the increase with each passing day. Maybe you are facing judgments, IRS liens, difficulty relocating, probate, foreclosure, divorce, probate, layoffs, paying for two different houses or you simply want to sell your house that has become old and ugly, and you need to sell it fast. One thing you need to know is that, no matter your condition, you are not alone. We are here to help you out.
We buy houses of different categories fast for cash irrespective of whether it is a pretty or ugly home, condo, single or multi-family house, mobile home, manufactured home, or townhome in any part of the country.
Usually, our real estate investors keep an eye out for deals that bring them profit and you can benefit from this depending on your particular situation. We know that every situation is unique and that is why we would like you to give us the appropriate information about your property to guide us in making you a fair offer to buy your house quickly. Simply complete the form to the right and we will reach out to you in 24 hours or less to evaluate your situation and make you an offer. We guarantee you a professional and ethical service when you work with us.
We Buy Houses in Arizona …
With a current population of 6,828,065 and growing, it's the perfect time to sell your house in Arizona.
Since the beginning of time in 1912, folks have been selling their homes in Arizona
Lawmakers in Phoenix, the capital of Arizona, are always coming up with new laws in congress in order to save you money when selling your home.
Since 1889, Phoenix the capital of Arizona, people have been selling their homes.
Can you believe Arizona is 474900 square miles? Houses for sale galore!
The first step in selling a house is a Purchase Agreement between the Buyer & the Seller. Each state has an Official residential purchase agreement. In order to find the official document for use, visit the Arizona realtor board page.
Fun Fact: Pheonix is the most populated state capital and the only one with over 1 million residents!
Visit the Arizona by following the link, Arizona.
Check out the State Page of Arizona for additional demographic information for Arizona.