Sell your house without difficulty!
Most times, the process of selling your house could be filled with stress, delays, and hassle that robs you of your peace of mind. We can get rid of all your worries regardless of whether you are dangling at the edge of foreclosure , having a hard time selling your home because you need to relocate, need to sell your home after a divorce , own an inherited property you don't want to keep, having trouble with tenants, or tired of the stress of managing your property. Let us make you a cash offer for your house today!
Selling your house to BiggerEquity allows you avoid the trouble of making repairs, leaving your house open for showings, or waiting for buyers to get the needed financing. We can also handle the eviction of the tenants if needed.
At BiggerEquity, we provide real estate solutions for homeowners across Florida and neighboring parts. We are a West Palm Beach real estate investment company that specializes in providing unique solutions for property owners in different situations. Let us get rid of the stress that your property is causing you today!
What Others Are Saying…
WE ARE READY TO BUY YOUR HOUSE IN West Palm Beach, Florida STRESS-FREE AND WITHOUT RISK.
Members of BiggerEquity are local buyers who grew up and live in West Palm Beach. As local real estate investors that live and operate in West Palm Beach, our goal is to solve the real estate problems in West Palm Beach one house at a time. We aim to give the entire community a face-lift and generally improve the quality of real estate in West Palm Beach to benefit all residents. Contact BiggerEquity right away if you need to sell your home.
We buy homes and other property in all parts of West Palm Beach. With us, you can finally free yourself of the burden of your land even if there are title issues. We are ready to buy your home as-is if you cannot afford the repair costs or simply do not want to cover the costs. If time is of the essence to you, we can close within a week because we buy property with our private funds instead of relying on traditional bank financing. Do you own a piece of land that is robbing you of your peace of mind? Sell it to us right away! To get started, fill out the basic information about your property below and submit it immediately. After your submission, we will turnaround a fair all-cash offer on your house in as little as 24 hours. You get to sell your house quickly when you work with us because we pay cash and our method offers an array of additional benefits that make it a great option for most people.
We typically cover the closing costs when you accept our offer. Closing costs can get very high sometimes when you sell your home and we do not want you to spend all of that extra money.
Why Sell Your House to Us?
We offer you fast and effective real estate solutions for your West Palm Beach house regardless of whether it is a condo, a bungalow, a duplex or a single-family house. No matter the type of house you are selling, you can be certain that we are ready to buy it AS-IS and close fast.
We make attractive offers to buy your house for cash and rid you of the burden of your house quickly.
Our terms of service are simple and easy to understand because we keep every step of the process transparent and we are upfront about our intentions. We aim at providing solutions that are mutually beneficial.
BiggerEquity oversees and takes care of all paperwork involved in the transaction to quicken the process and make it stress-free for you.
We don't charge any fees, commissions, valuation expenses, or closing costs. The cost of all activities and paperwork are on us.
Rest assured that we would buy your house irrespective of whether it requires extensive repairs. The physical condition of your house won't stop us from buying it for cash.
Negative equity or no equity is not a deterrent to us. We will still buy your house provided you want to sell.
We have many years of experience as regards buying houses. Over the years, we have successfully closed on countless houses with different sellers in different situations. The vast experience we have amassed from our years of buying real estate as well as providing legal and lending services allows us to tackle your situation with the best solution to resolve it quickly.
Everybody at BiggerEquity treats everyone who sells to us with respect and dignity irrespective of their situation. Our compassionate, friendly, and professional staff are at your service.
Are you wondering if your West Palm Beach, Florida property is good enough for you to sell fast?
We are particularly interested in West Palm Beach properties, notwithstanding their aesthetic condition. The worse it is, the more interested we are in transforming it to a sought-after masterpiece!
One advantage of selling your house to us immediately is that your days of worrying about issues related to the house will be officially over! As in, you won't even have to bother about fixing anything because we will buy it as is and while you're busy spending your money, we will be busy handling the beautiful mess you left us.
Contact us today so that we can help you sell your house with ease.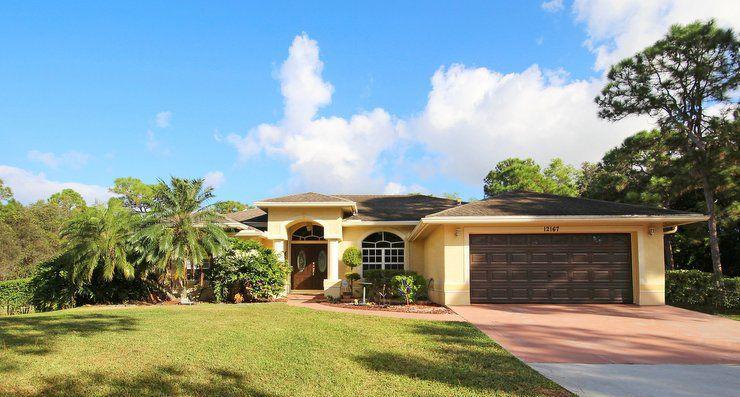 We buy both ugly and gorgeous houses for cash! Get a quick offer for your house right away!
We buy houses that are ugly or in bad shape and nice houses in West Palm Beach regardless of whether it is a bungalow that is in perfect shape, a well-furnished house in West Palm Beach, or any other type of house. We are willing to buy your house irrespective of its condition, price, size, or age and regardless of whether it needs extensive repairs, minor repairs, complete renovation, or even a demolition.
Your house does not have to be vacant before you sell it to us. We are ready to buy your house while the tenants still live in it. Our personalized approach to buying houses is designed to meet your specific needs. Additionally, we can buy your house with all your property/belongings such as your car in it. Tell us about your situation today and we will come up with a smooth and fast way for you to sell your house to us without hassle.
Understanding your individual situation as a unique one enables us to come up with the best solution to resolve it quickly. We can collaborate with other investors to make you the best possible offer for your home and close the sale fast or at any time you choose. We also help by recommending other alternatives to consider if we are unable to buy your house.
If you have houses in West Palm Beach, Florida and need to sell any of them, contact us so we can give you a fair offer for your house.
You know what they say about first impressions! What's the first thing that potential home buyers come across when they get to your house for viewing? That's right: the lawn. So, if you will be renovating your house, it's better to start with that lawn before proceeding with interior renovations. Try to make changes blend in naturally with your existing lawn, so there is no room for wrong signals.
If you have a property, you need doing away with… We'd love buying it! We buy houses in any condition; even if it's in bad shape, we buy as-is. Let's help you get rid of that unwanted property.
If you have been disappointed by an agent that promised to sell your house, we can help you by buying your house without further delay. Call us NOW at 866-333-8377
Every house in West Palm Beach, Florida is eligible to sell fast.
So you've grown too embarrassed to invite anyone over to your house for another dinner? Not a problem. We will offer you cash for that unwanted property of yours. Never too ugly for our interest!
We have been purchasing houses for over 6 years. We buy houses in 'as-is" condition, meaning you don't have to waste money on expensive repairs. Let us take over the stress of your unwanted property.
In 7 days or less, we will complete the process of buying your house and pay you cash, no questions asked.
Sell Properties and Real Estate for Cash.
BiggerEquity is without doubt the best real estate investors in Florida because we set the standard and serve you to best of our ability by relying on the experience we have amassed over the years and our vast knowledge of real estate business.
Our major objective is to help our local homeowners regain their freedom from burdensome situations. You can receive a fair cash offer from us now with no hassle and no obligation.
Here's how we do it:
We make you an all cash offer for your home by making an evaluation of your home and analyzing present market conditions. You will not be required to make any repairs; we will buy your home as-is and close on the property quickly so that you can move on to other important things in your life.
At what point should I start considering selling my house to BiggerEquity?
BiggerEquity is highly recommended for homeowners who need cash for their houses like yesterday. The reasons for this type of urgency vary from case to case, but the most popular reasons include unbearable maintenance costs, overwhelming bills, life emergencies, and issues relating to inherited family homes. Whatever the case, we are more than happy to bail you out.
From that very moment the thought of selling your house comes to mind, contact BiggerEquity right away at 866-333-8377. We buy houses fast!
We recently helped this couple out of a terrible foreclosure situation. They had lost all hope and got tired of waiting for their realtor to get their house sold. After months of indefinite waiting, a friend of theirs told them about us and in just a couple of days after initial contact, they were smiling to the Bank. Submit your own copy of our response form NOW and let's begin the process. Shall we?
We Buy Houses in Florida …
With a current population of 20,271,272 and growing, it's the perfect time to sell your house in Florida.
Since the beginning of time in 1845, folks have been selling their homes in Florida
Lawmakers in Tallahassee, the capital of Florida, are always coming up with new laws in congress in order to save you money when selling your home.
Since 1824, Tallahassee the capital of Florida, people have been selling their homes.
Can you believe Florida is 95700 square miles? Houses for sale galore!
The first step in selling a house is a Purchase Agreement between the Buyer & the Seller. Each state has an Official residential purchase agreement. In order to find the official document for use, visit the Florida realtor board page.
Fun Fact: Florida is the state with the longest coastline
Visit the Florida by following the link, Florida.
Check out the State Page of Florida for additional demographic information for Florida.
Sell My House Fast in West Palm Beach Florida
The city of West Palm Beach is considered to part of Palm Beach county.
Visit the West Palm Beach by following the link, West Palm Beach.
Check out the City Page of West Palm Beach for additional demographic information for West Palm Beach.
West Palm Beach is associated with these zipcodes: 33411, 33412, 33417, 33409, 33407, 33405, 33401, 33402, 33416, 33419, 33420, 33421, 33422
The coordinates for West Palm Beach are: 26.7468 latitude and -80.1315 longitude.
We buy in Palm Beach, in cities like Atlantis, Belle Glade, Belle Glade and their surrounding areas.