Receive a Cash Offer for your Home!
BiggerEquity has a team of experts that are ready to make you a fair cash offer for your home quickly no matter the condition, price range, or location of your house. We assure you that we will treat you with courtesy, professionalism, and offer you the best options with which we can buy your home.
Do you want to sell your Winter Garden home fast? No doubt, you may think it is pretty easy to sell houses in Winter Garden, as the city has a lots of opportunities and attracts people from all corners of the country. Many people move into Florida all year round to enjoy our great weather and business opportunities, so one might assume every house listed on the local market will attract a ton of offers.
Where do we by houses?
We buy houses in all parts of Florida. We are only a phone call away if you need to sell to home buying professionals or fast buying investors who will buy your house fast. Our professionalism and attention to detail has made us very successful in the real estate industry and our closing timeline is one of the quickest. After we make you a no-obligation offer, we can close the sale within 7 days and pay you in CASH. You will not have to pay any realtor commissions or fees at the closing table. It does not matter if your house needs restorations or major repairs; we will take care of this so you do not have to incur any repair costs. We buy houses in Florida no matter the condition – We buy AS-IS.
What Others Are Saying…
Real estate problems are a piece of cake for us. We have them with ice cream all the time!
Some landlords do have them: problematic tenants! Their manifestations could drive you nuts! We know this because we are landlords as well who have over many years, developed the most befitting remedies for even the most horrible tenant problems. If you call us right now at 866-333-8377, we will gladly advise you based on your unique situation.
There may be many reasons you want to sell your house very fast and this reason will be causing you headaches, that is before you start dealing with the stress of selling your property.
Are you ready to sell your house fast and receive instant cash in hand? Even if all you want to do right now is extract as much information as you can from us to help you make the right decision, we don't mind. Just call us NOW at 866-333-8377.
Many companies buy houses fast around Winter Garden. Here's why you should choose us over them.
Many buyers in Winter Garden claim they can buy your house quickly so you may be wondering what makes us special. Well, here they are:
Our offers are fair and we relieve you of the stress of having to pay for repairs. We will buy your home as-is for cash and hand you the full payment at the closing table.
We won't make you take our offer against your will if you are don't like it. We are just a call away if you need advice on how to proceed or have any questions.
Need to sell your home fast?
"With the growing number of complaints about low appraisals, having a cash buyer has become even more appealing."- Forbes. Here are some other reasons why we're a better solution if you need to sell your home quick.
Our goal as a Company focuses on buying houses. Save yourself cost of hiring a Contractor to handle the repairs.
Save tens of thousands of dollars on commissions and fees when you sell off your house. At BiggerEquity we offer risk and hassle free sale and with absolutely no commission or any other fees. Get your payment in fair cash today by selling us your house, call us today at 866-333-8377.
Sell your Winter Garden, Florida Home Fast. No Realtors!
Although many homeowners believe it is very difficult to sell a house fast in Winter Garden, BiggerEquity offers simple and quick solutions for any homeowners to sell their houses very fast. Handing your property over to real estate agents has the downside of raking up high expenses due to listing fees, agent fees, and commissions. Apart from this, you will have to embark on some expensive home repairs and have strangers come into your home multiple times to check it out before finding a buyer. Not only does this take away your peace of mind, it also takes up a lot of time. Unlike this method, BiggerEquity will buy your house fast and pay you in cash without the hassle.
Relying on the services of realtors when selling your house is now a thing of the past. This is largely because selling a property through realtors comes with high costs, complicated paperwork, drawn-out listing periods and showings, exorbitant brokerage charges, and expectations that are somewhat unrealistic at times. Today, better alternatives to sell your house fast are available for free on the Internet and realtors no longer hold their place as kings of the real estate market.
We are expert real estate problem solvers who have handled and resolved a lot of complicated situations including situations of homeowners whose property had become a financial burden. We would like to show you all the options available to you and help you get your like back on track. Hurry now and fill out the form below or call us today and we will help you regain control of your situation and through one of the several options available to you.
Sell your House As-is. No Repair Costs, no Commissions!
Every individual dreams of moving into his own home and having a better life at least once in his lifetime but many homeowners who wish to sell their house or move into their dream homes often find themselves struggling to sell their current or old homes on the real estate market due to delays. This uncertainty of whether you are ever going to sell your house fast enough and receive your cash may have been bothering you for some time now but you don't have to worry anymore; we are here to help!
What are the Requirements for selling my House Quickly in Winter Garden?
Evaluating the value of your home objectively can be a burdensome task for you and this may leave you feeling defeated even before the process of selling your home has begun. We buy houses in Winter Garden from home owners who want to sell their houses quickly without spending extra money on maintenance, commissions, repairs, and legal costs. We take care of just about any real estate issue arising from:
Vacant lands
Unpaid taxes
Inheritance probate
Divorce
If you fall into the category of homeowners who wish to sell their homes fast for cash but are too busy to take time off to prepare the house to sell on the real estate market, simply contact us to tell us about the property you want to sell today.
What options do I have to sell my house fast in Winter Garden, Florida?
What is your Timeline?
How long are you ready to wait before finally selling your house? This is the first factor you need to consider. If there is no rush and you are not under any time constraints, then selling your house the traditional way may be an option for you. Listing it through a real-estate agent sometimes can take 3-6 months or longer to get the house sold. However, if you are selling your house because you need to move and do not have much time on your hands, then you should try an alternative. If you wish to sell your house quickly, selling it directly to a home buyer will be the best option.
How Much are you Willing to Invest?
Yes! Sometimes, selling your house costs you money. Many people are surprised by the discovery that they may need to invest some money if they want to sell their house. This happens if you choose to sell your house through conventional methods. First, you will need to spend money to list your home. Additionally, you may need to invest in renovations or repairs to make your home "move-in" ready for the prospective buyer and you need to pay commission to your real estate agent when the property is sold. These expenses sometimes run into thousands of dollars and some homeowners are unwilling to spend that much in an attempt to sell their home. In such situations, the alternative option is to sell your house directly to a home buyer like us at BiggerEquity who will buy the house as-is so you don't have to spend money.
What is the Selling Price for your House?
Many homeowners over-estimate the market prices of their houses and some of them are ready to wait to find out if the buyer is willing to buy it at the high price they have set. When a buyer comes around, the buyer's offer MAY be lower, higher, or the same as the owner's price. However, some homeowners cannot deal with this kind of uncertainty, nor do they have the luxury to wait for months before getting offers that are in their desired price range. This second category of homeowners usually prefers to work with home buyers, even if the offer is a bit lower than the market price, just to determine how much they can sell their house at present.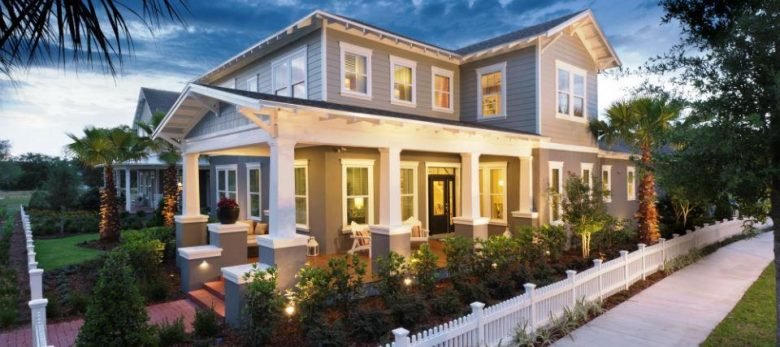 If you have a house in Winter Garden, Florida, contact us to buy it fast!
We are fair in our dealings. We quote you a fair price very far from cheating. No arrangements fees, no legal fees, and no commissions or survey charges. We factor in the cost of any legal fees. etc. into the offer we make you.
As much as we want to buy your house fast within one week or less, we also put your welfare into consideration. This explains why we don't mind waiting patiently for you to find an alternative before possessing the house you sold to us.
Fill in your name and email in the form on the top right corner above and we will contact you with a no-obligation offer soon. Filling the form also qualifies you to.
You really have to stop enduring hardship and get that house sold!
Have you got a property that you no longer service, but you're too busy to prepare and make it look market wise? At BiggerEquity we buy house as is. If this is you, just let us know about the property and we can buy it as fast as possible without you having to hire a contractor.
We can relieve you of your situation. Are you trying to avoid foreclosure, upside down on your mortgage, behind payments, or home needing repairs you can't afford to handle? Perhaps you're having to deal with divorce, inherited an unwanted property, own a vacant house or your job requires you to relocate? Whatever your situation is, we will come up with a plan and make you an offer you can't refuse.
Let's face it: That house is getting you all worked up with maintenance bills and you can barely afford your personal needs without calculating how much you have left in your account. Is that fair on you? Please… it's time for you to be liberated from that prison of homeownership and guess what? We have all the money you need to get that fresh start in life. So what are you still waiting for? Call us NOW at 866-333-8377 right away to discuss your needs and submit the information needed to sell your house fast!
We Buy Houses in Florida …
With a current population of 20,271,272 and growing, it's the perfect time to sell your house in Florida.
Since the beginning of time in 1845, folks have been selling their homes in Florida
Lawmakers in Tallahassee, the capital of Florida, are always coming up with new laws in congress in order to save you money when selling your home.
Since 1824, Tallahassee the capital of Florida, people have been selling their homes.
Can you believe Florida is 95700 square miles? Houses for sale galore!
The first step in selling a house is a Purchase Agreement between the Buyer & the Seller. Each state has an Official residential purchase agreement. In order to find the official document for use, visit the Florida realtor board page.
Fun Fact: Florida is the state with the longest coastline
Visit the Florida by following the link, Florida.
Check out the State Page of Florida for additional demographic information for Florida.
Sell My House Fast in Winter Garden Florida
The city of Winter Garden is considered to part of Orange county.
Visit the Winter Garden by following the link, Winter Garden.
Check out the City Page of Winter Garden for additional demographic information for Winter Garden.
Winter Garden is associated with these zipcodes: 34787, 34777, 34778
The coordinates for Winter Garden are: 28.5430 latitude and -81.5944 longitude.