Sell your House Directly to a Buyer in Illinois.
We want to buy your Illinois house directly from you without any middlemen. Selling your house through brokers takes time and money. We can save you a lot of time and money when you work with us because you won't have to pay any broker fees. Contact us now to receive an offer on your Illinois home within 24 hours and close in as little as 2 days.
You don't have to go through the trouble of listing your house or showing it to buyers who may not be serious about closing. We can buy your Illinois house as quickly as you need to sell it, and without even breaking a sweat!
You can sell your Illinois house to us as-is, no matter its condition.
What Others Are Saying…
What options are available to me for selling my Illinois house?
You can sell your house to an average buyer, if you don't mind waiting patiently for them to wrap up the process of obtaining funds from a Bank. If you are willing to part with commissions and wait indefinitely, then you can consider listing it with a real estate agency. But if you can't deal with all that, an investor is sure to buy your house in barely 7 days. So what's it gonna be for you?
No long contracts… just a small read. I'll give you a simple, well written cash offer and a closing date.
The choice of who to trust with getting your house sold is entirely up to you. But if the investor option is top on your mind, then we are expecting your call at 866-333-8377 right away. We buy houses fast. And we never fail to pay cash on or before the date preferred by house owners. Is that cool or what? Now, it's time for you to get in touch with us at 866-333-8377
Selling your house with a realtor has many downsides. Some of them are:
Identifying and enlisting the services of a reliable agent that will sell your Illinois house within the timeframe you have.
Agreeing to terms that bind you to a particular realtor for a certain period without any certainty that your house will be sold.
You have to deal with a series of complicated paperwork.
Paperwork being shuffled from potential buyers to the realtor, then to you; and back.
Give us a Call if you are Thinking "I need to Sell my House Fast" – We can Buy your Home for Cash very Fast!
BiggerEquity will purchase your house even if it is ugly. We do this because we are here to help! No matter the condition of your home, you need not worry about it; you can rest assured that we will buy it in that condition, give you the full cash payment, and close the transaction quickly, irrespective of the degree of the problem. You can expect to close without any extra fees and charges when you sell to BiggerEquity. Additionally, our offer puts you under no obligation.
Permit us to relieve you of the frustration of searching for a buyer for your Illinois house. We are ready to buy your house no matter its condition.
We put more money in your pocket.
One advantage of the full cash offer we give you for your home, should you accept it, is that it helps you avoid the hassle of dealing with complicated paperwork, or paying extra costs that accompany standard sales through agents. We make it is a win-win for everyone involved. This way, we can close in just 7 days.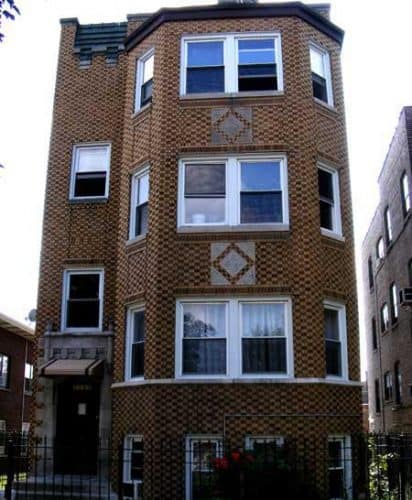 We are a Trustworthy and Reliable Company that Buys Houses.
BiggerEquity is committed to building trust and lasting relationships with clients. Our hard work and extensive experience of the market sets us among the fastest growing real estate companies in Illinois today. We are popular among homeowners for offering flexible and efficient real estate solutions no matter your real estate needs or the kind of property you need to sell, be it a vacant piece of land or lot, a commercial building, a duplex, of a single family home.
We maintain a positive attitude and positive action towards our clients because we believe a combination of the two yield positive results.
We ensure every transaction goes smoothly and without stress. We are very responsive, and we make fair offers and deliver great RESULTS!
Did you just say "Sell My House Fast in Illinois?"
You are not the only homeowner looking to sell their house fast. Hundreds of homeowners have worked with us and we found ways to help them so we can help you too, irrespective of whether you are:
-Dealing with Problem Tenants
-No Longer want to Keep the Property
-Downsizing
-Going through a Divorce , or
-Worried about extensive repair costs.
We will buy your house quickly
For many years, we have bought real estate in Illinois at a discount , renovated them, sold them to investors, or rented the property out on the real estate market. Unlike misleading investors out there, we always deliver on our promise. BiggerEquity is made up of a team of experts who buy homes fast in Illinois. Contact us if you are looking to sell your house quickly. Depending on our agreement, we even purchase your house on the same day you contact us.
NO COMMISSIONS, NO FEES
By selling to us, you won't have to worry about commissions, closing costs, and other fees. Traditional home sales incur realtor commissions and closing costs that can leave you with less money than you expected from the sale.
We Are Willing to Help You
Will a real estate agent be able to sell your house even if it does not look like the houses on HGTV? Usually, the answer is NO! Real estate agents are hardly interested in houses that need repairs. We know this because people they turn down call us very often to enquire if we buy houses that need renovation or repairs. Rather than contacting agents and waiting for months before finding a buyer, contact us today. We buy even the houses that are unwanted by real estate agents.
If retaining the house puts you in a fix or it turns out to be a burden to you and your family, we can buy the house from you right away. We buy houses for reasons like these but that is not the limit, we buy for many other reasons too.
We are ready to buy your house for cash in Illinois. If you are looking to sell your house fast or at a time of your choosing without paying for commissions or repair costs, simply fill out the form above to receive a no-obligation all cash offer for your home from us today.
Do you Need to Sell your House Fast in Illinois? We Buy Illinois Houses no Matter the Price Range, Condition, or Location.
BiggerEquity is in business to save homeowners from different types of distressed situations they can get into and make some modest profit from the deal. We are investors who specialize in helping homeowners regain their freedom from just about any burdensome situation they may be in, no matter the degree of complexity. You do not have to worry about paying any fees, realtor commissions, or upfront costs when you work with us. We simply give you the honest solution to sell your fast and resolve your problem.
WE PROVIDE THE EASIEST WAY TO SELL YOUR HOUSE!
The usual process of selling a house fast can get very stressful for most persons. However, we offer a stress-free process for you to sell your house quickly. Depending on our arrangement, we can visit your property for a short inspection or consult with you over a brief phone call and make you a fair cash offer right away. Once you accept our offer, we let you choose a closing date that will be convenient for you. Then you will get your check at the closing without further appraisals.
It is easy for us to meet you at you property because we stay in the area. This way, you will not have to slice up your schedule to arrange a meeting. Our honesty and straightforward approach to business is the reason residents of Illinois hold us in high regard when it comes to selling houses quickly. We know your neighborhood well and go above and beyond to protect your privacy when you sell your house to us. You don't have to work with corporations that will stress you out.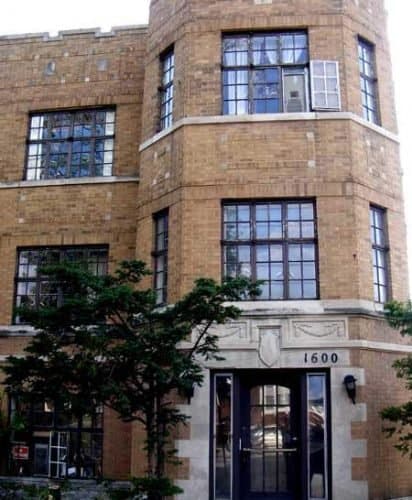 Still asking, "Can I sell my house quickly in Illinois?" The unequivocal answer is YES – if you sell to us!
We are ready to buy your house no matter its price or where it is located in Illinois. Let us make you a fair cash offer on your house right away. Learn more about us and how quickly we can purchase homes.
We are the best option you have at selling your house quickly and without gimmicks or risks in Illinois. For many years, we have helped countless homeowners in situations just like yours.
You don't have to endure the burden of your unwanted property anymore. We can buy your house in Illinois immediately, regardless of whether it needs major repairs or remodeling. We will buy your house "AS-IS" no matter the condition and pay CASH for your house!
Sell my home fast in Illinois!
We buy properties in any condition. Whether it is damaged by fire, damaged by water, or full gut. We provide short sales options for all motivated sellers.
These special and easy programs are being used to offer end-buyers a number of properties that do not stand within the zoning regulations for new construction and are being gut renovated.
Once we are done with the appraisal, we will contact you with our offer. It is then your decision to accept or reject it.
We Buy Houses in Illinois …
With a current population of 12,859,995 and growing, it's the perfect time to sell your house in Illinois.
Since the beginning of time in 1818, folks have been selling their homes in Illinois
Lawmakers in Springfield, the capital of Illinois, are always coming up with new laws in congress in order to save you money when selling your home.
Since 1837, Springfield the capital of Illinois, people have been selling their homes.
Can you believe Illinois is 54000 square miles? Houses for sale galore!
The first step in selling a house is a Purchase Agreement between the Buyer & the Seller. Each state has an Official residential purchase agreement. In order to find the official document for use, visit the Illinois realtor board page.
Fun Fact: Abraham Lincoln used to live in Springfield Illinois.
Visit the Illinois by following the link, Illinois.
Check out the State Page of Illinois for additional demographic information for Illinois.