We are happy to buy your home regardless of its condition, size, or how old it is.
We offer our clients a one-hour guarantee at BiggerEquity. The process is simple . If we agree to come have a look at your property but are unable to make you an offer for your house within one hour of inspecting it, or meeting the owners whose consent is required to enter into a Standard Real Estate Purchase & Sale agreement, we will make it up to you by buying you dinner to show our appreciation to you for giving us the chance to serve you better.
We do not back out of a deal at the last minute. We are a reliable company that you should work with if you are looking to sell your house quickly.
You do not have to worry about selling your home in Fort Lauderdale, Florida anymore. We are only one phone call away!
What Others Are Saying…
How do I sell my house quickly in Fort Lauderdale, Florida?
Selling your home with a real estate agent or listing it on the MLS is one of the slowest ways to sell because it is usually difficult for agents to find buyers fast.
The option of selling your house by yourself (FSBO) may seem like a good idea to you but it is quite tasking and time-consuming because you have to handle each step of the process by yourself, pay for the advertising, address inquiries from potential buyers, and allow strangers into your home for showings.
You will have to shoulder the repair costs and closing costs alone without any guarantee of receiving a valid offer any time soon. FSBO typically takes longer than selling with a realtor .
Why Work with Us?
We are committed to providing the best service to every seller, irrespective of the situation.
We offer you a range of alternative options for selling your house.
We are experts at providing innovative win-win solutions.
Easily sell your house without hassle, commissions, or delays.
Sell your Home for Cash!
BiggerEquity provides the best option for you to sell your house fast in Fort Lauderdale. We possess the resources to ensure you sell your downtrodden house fast and move on to other things in life.
The process of receiving a cash offer for your house in Fort Lauderdale is quick and easy. Contact us on phone today to get started or complete the form below and we will visit your property and make you an offer in 25 minutes or less after evaluating it.
Do you want to sell your house? We are here to help you!
BiggerEquity is a leading online home buyer in America. We are the ideal choice for anyone who is looking for a genuine and trustworthy home buyer that offers a stress-free way for you to sell your home. BiggerEquity buys homes in Fort Lauderdale and across America.
We are ahead of other real estate investment companies because we go the extra mile to ensure every transaction we make is a win-win for both the property owner and for us. We are experts at helping property owners facing foreclosure , lender-owned REOs, and anybody else who wishes to sell their property quickly. We invest in remodeling and selling homes after we buy them. We either sell the remodeled homes or put rent them out.
We offer you a way to sell your house fast and close the sale on your own without working with a realtor. We want to buy your house regardless of its condition. Register with us to get a cash offer for your house today. This means you can totally avoid the stress of long waiting periods that come with selling through real estate agents.
Discover how much you can get for your house today! We can make you a no-obligation cash offer right away.
Thinking about selling your house everyday can get very burdensome very quickly. The main objective of our company is to help you sell your house quickly so that you can come out of this situation and direct your energy on other things. We do this by buying houses in Fort Lauderdale. You can get rid of that house that is giving you headaches today.
Note that anybody out there can make you a cash offer for you home even if that person or company relies on lenders for the money they need for the sale. This is why selling your house through a realtor can fail at the last minute. Usually, you will have to start from square one and incur extra holding costs and waiting period in the process.
This is our reason for buying houses for cash in Fort Lauderdale, Florida. We simply make you a fair cash offer and close the sale in as little as 48 hours depending on the situation. As a bonus, you do not have to spend a cent on repair costs; we will buy your house no matter the condition.
How to easily sell off your house you no longer need.
BiggerEquity provides real estate solutions in Florida. We buy different types of property, including commercial and private buildings. We offer long-term holdings on property and always treat all our customers and tenants with respect. We make the living space as comfortable as possible for tenants by making all needed repairs. Contact us today to see your house.
We do not depend on bank loans to buy your house. Rather, we pay you cash immediately if you want to sell off fast. Coming to us means that you can finally stop bothering about tenants that have refused to leave your house or the bad situation of your house; we are here to lift these and more burdens off your stressed out shoulders.
You can decide when or how you want to sell your house. Do you want a quick sale? We will offer you a pretty fair cash offer within 24 hours!!! Do you want to know the options that we can make available to tou after a quick evaluation of the conditions surrounding your house? Then, quickly leave your property information or better still, give us a call at 866-333-8377 and we will satisfy you with the most befitting tailored solutions.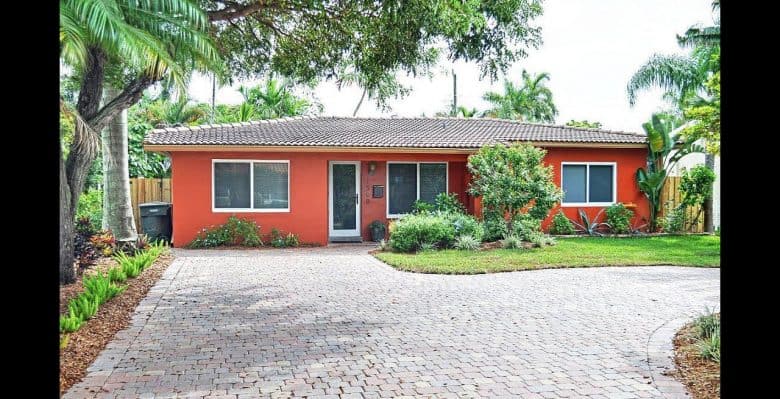 Get an offer to sell your house fast to us at an amazing price.
Agents typically ask you to spend money on repairs before listing your house on the real estate market. This can both incur huge expenses, which may run into thousands of dollars, and delay the process of selling your home.
If your home is in perfect shape, it may still take months before you sell your house. Then, there is the long and complicated paperwork and closing delays to worry about. You can avoid all these.
The degree of uncertainty in the real estate market is on the rise in every part of the country and Fort Lauderdale, Florida. You can be sure that there will be a huge price to pay if you have been falling behind on your mortgage payments.
Different Kinds of Property you can Sell Fast with us in Fort Lauderdale, Florida.
We will buy your property fast and AS-IS regardless of whether it is in good shape or in need of major repairs. Receive an offer on your house by contacting us today irrespective of whether it is a condo, vacation home, multi-family house, flat, or an apartment building. We can buy your property no matter where it is located in Fort Lauderdale. We have bought homes from numerous property owners just like you regardless of the condition.
We buy houses as a way of assisting Florida homeowners who need to sell fast without hassle. Sell your house to us for the highest possible cash price in the shortest time possible. We operate a simple process of buying homes, which allows us to close on your home super-fast in a matter of days.
Do you need to sell your house fast? You have come to the right place! Simply fill out our quick offer form and one of our local investors in Florida will contact you with a cash offer for your house right away. We will buy your house fast and you do not have to pay any fees in the process so contact us today and we will work out several options to make you an attractive offer and buy your house.
We Buy Houses in Florida …
With a current population of 20,271,272 and growing, it's the perfect time to sell your house in Florida.
Since the beginning of time in 1845, folks have been selling their homes in Florida
Lawmakers in Tallahassee, the capital of Florida, are always coming up with new laws in congress in order to save you money when selling your home.
Since 1824, Tallahassee the capital of Florida, people have been selling their homes.
Can you believe Florida is 95700 square miles? Houses for sale galore!
The first step in selling a house is a Purchase Agreement between the Buyer & the Seller. Each state has an Official residential purchase agreement. In order to find the official document for use, visit the Florida realtor board page.
Fun Fact: Florida is the state with the longest coastline
Visit the Florida by following the link, Florida.
Check out the State Page of Florida for additional demographic information for Florida.
Sell My House Fast in Fort Lauderdale Florida
The city of Fort Lauderdale is considered to part of Broward county.
Visit the Fort Lauderdale by following the link, Fort Lauderdale.
Check out the City Page of Fort Lauderdale for additional demographic information for Fort Lauderdale.
Fort Lauderdale is associated with these zipcodes: 33301, 33304, 33305, 33306, 33308, 33309, 33334, 33316, 33315, 33312, 33311, 33302, 33303, 33307, 33310, 33318, 33320, 33329, 33335, 33336, 33337, 33338, 33339, 33340, 33345, 33346, 33348, 33349, 33355, 33359, 33388, 33394
The coordinates for Fort Lauderdale are: 26.1412 latitude and -80.1464 longitude.
We buy in Broward, in cities like Coconut Creek, Cooper City, Coral Springs and their surrounding areas.