Do you need to sell your house quickly because you are out of a job?
Making mortgage payments can become difficult when you lose one or more sources of income but you can quickly get through this financial difficulty if you are lucky to find a job soon. If you are not lucky to find a job quickly, then, you may need to sell your property fast.
We do not hope anyone goes through such hardship, but we are ready to help you if this is your situation. Selling your home is a reasonable option you need a cash infusion to take care of your expenses. We cover the closing costs on your home so you don't have to spend a dime.
Why Sell to a Real Estate Investor ?
Zero Stress. Fast Closing. No Loan Qualification Delays. Receive Cash in a matter of Days. No Long Waits. No Multiple Showings. Are you behind on payments? No problem! You don't even have to deal with the hassle of "home sale by owner."
What Others Are Saying…
Do you have 10 months or as little as 10 days to sell your house? We can make it happen.
Our goal is to rid you of the hassle of owning an unwanted property. Let us buy your house as-is, no matter the condition.
BiggerEquity has a unique approach to buying houses. The first thing we do upon receiving the details of your house is to initiate a quick valuation of the property. Typically, we send you an offer in about 24 hours from the moment you fill the seller form below. This offer definitely comes irrespective of the condition of your property. Another benefit of working with us is that you do not have to worry about any delays. We eliminate delays associated with bank financing as we buy houses in cash and close within a week.
We are interested in buying houses in all parts of Michigan and across Michigan. Find out more about how we get things done or request a cash offer from us now.
Many companies buy houses fast around Michigan. Here's why you should choose us over them.
Many buyers in Michigan claim they can buy your house quickly so you may be wondering what makes us special. Well, here they are:
Our offers are fair and we relieve you of the stress of having to pay for repairs. We will buy your home as-is for cash and hand you the full payment at the closing table.
We won't make you take our offer against your will if you are don't like it. We are just a call away if you need advice on how to proceed or have any questions.
Do you Need to Sell your Home with Foundation Problems Quickly?
BiggerEquity is the ideal home buyer for you if you need to sell a home with foundation problems AS-IS. Receive a fair cash offer for your house from us today and close within 7 days!
Selling a home or other piece of property that has structural problems can be very challenging. Changes in the weather have a hand in causing this damage because, as the soil expands and retracts, the ground underneath your home shifts. This is a normal occurrence, but the tricky part is uncovering the serious cracks in the structure or foundation. Your buyer may back out of the deal if these problems are found during inspections.
Unlike most buyers, damage or cracks in foundations does not stop BiggerEquity from buying your house. We take care of the inspection costs and buy your house in as-is condition regardless of whether it has stair cracks, hairline cracks, horizontal cracks, or L-shaped cracks. If you need to sell your house because your shutters are ajar, the staircase is threatening to collapse, the floors are sloping, or you have to watch out for the gap every time you walk, then give us a call today or complete and submit the form to receive a cash offer!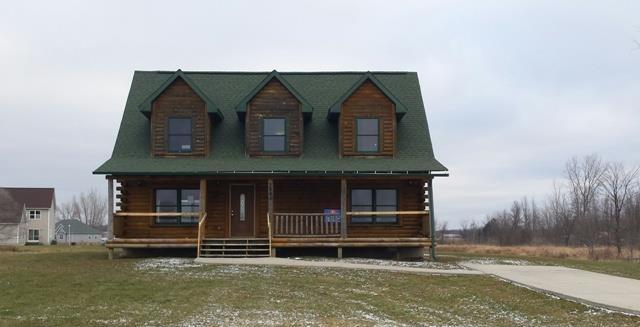 I Need to Sell my House Quickly in Michigan.
Will You buy My House Even if it's Ugly?"
We buy houses that show the potential to be good investments no matter the condition of the house. Simply contact us whether your house is in great shape or in need of extensive repairs to find out if it qualifies.
You've probably given the thought "I need to sell my Michigan home fast" some consideration before coming here. If this is the case, we can make you a fair cash offer for your house right away. Our vision for this business is pretty straightforward: We want to give the community a facelift while helping homeowners who need to sell unwanted property as well as those who are selling their house to avoid a difficult situation. This is why we have honed our skills to offer innovative solutions by buying and selling of houses the fast and easy way. That is why Google brought you to us through your search. Visit our site to sell your house now!
It is pointless letting thoughts of selling your home wear you out when you can easily get help from us. We have helped countless people looking to sell their Michigan house just like you irrespective of their situation. Contact us today.
How to spot a "buy my house" scam.
Transaction coordinators are responsible for handling legal documentation. They know exactly what to do about property inspections clues, natural hazard disclosures, and other applicable reports that are extremely important in the process of selling your property. If you need us to assign you transaction coordinator to simplify the process of selling your property independent of a real estate agency, call us NOW at 866-333-8377 to do just that.
You have to step up your negotiation game, if it's still crawling. Otherwise, you may find it more difficult to get the fairest prices of them all. There's this trick: even if your home needs some comprehensive renovations done before someone else can move in, you still stand a very good chance of selling it for that high price you have in mind if it is located in a choice neighborhood where the value of real estate is on a steady race upwards. This will obviously not be the case if your house is located in a not-so-promising neighborhood.
Still trying to verify the authenticity of a certain cash home buying company, even after performing a first round of verifications? Other things that you can do include investigating their website, and ask them to come over to your house with forms of personal identity and up-to-date bank statements that can be used to prove their claims.
Is the thought of selling your house stressing you out? It doesn't have to be! Contact us today and find out to make this an easy process.
Tired of waiting on realtors, buyers, and lenders who usually take weeks, maybe months to sell your house and close eventually? There is good news; you can sell your house fast.
Regardless of your reason for wanting to sell or the condition of your house, we will make you a fair offer and provide a stress-free solution. The usual period it takes us to close a deal is 7 days. In many cases, we can make the cash available to you in 3 days.
We can buy your house right away regardless of your situation. As long as your house qualifies and you are flexible about price terms. Take out the time to provide us with all the information you can about your house and your situation today and we will contact you with a solution to sell your house quickly. We keep all information you share with us confidential and our offer is always beneficial to you and to us.
How Easily can I Sell my House in Michigan for Cash?
Your presence on this website suggests that you are interested in selling your house fast. If our guess is correct, then you have come to the right place. We will buy your house for cash at a fair price. We buy houses across Michigan and we are ready to make you a cash offer today and close at a time that is convenient for you.
How easily you sell depends on a number of factors including the company/buyer you work with to liquidate your property. You have a really good chance of closing on your house quickly if you work with a company that is tested and trusted by homeowners in the area. You can close quickly with a number of investment companies based in Michigan. However, it is important to research them and do your due diligence to identify the most trustworthy home buyer with the funds to close on your house.
Real estate investments are not as simple as they seem. It is essential to ensure you work with a reliable home buyer who can deliver on their promise to close on the agreed date and at your preferred price. Expect to sell your house for less when you choose to sell in as-is condition to a "we buy houses" investor. A number of factors determine whether you get a great offer to sell your home to an investor. Read on to learn more.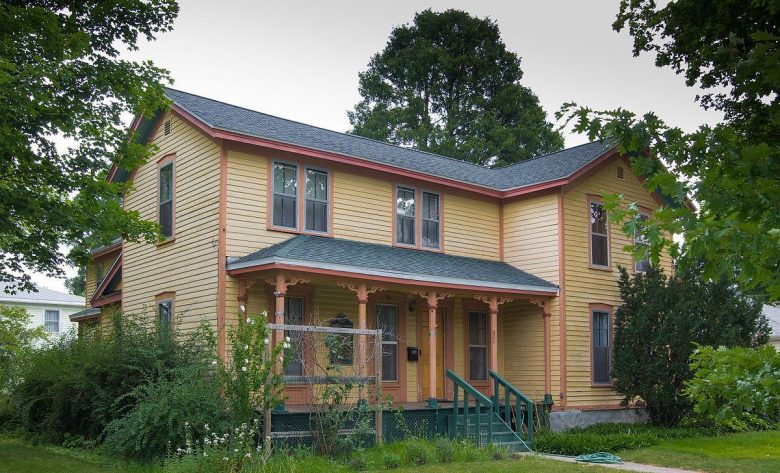 Sell your House Quickly in Michigan No Matter its Condition. Find Out if your Property Qualifies you to Get an All-Cash Offer from us Below…
Sell your house quickly in Michigan.
Most homeowners who work with real estate agents endure long waiting periods while their homes sit on the real estate market without being sold. While selling or listing a home with a real estate agent might be a good option for some persons, it is not suitable for many others especially homeowners who wish to sell their Michigan homes fast. It is quite difficult to sell a home in Michigan because the stringent lending requirements of most banks makes it difficult for potential buyers to qualify to buy your home through a bank loan. Call BiggerEquity today to sell your Michigan house fast!
Our goal is to help you regain control of your situation by informing you of alternative solutions available to you at the moment. Give us a call today or just complete the form below and we will contact you with a solution for your real estate problem that can potentially help you get your normal life back. We operate a very simple system, so if you need to sell your house quickly in Michigan then be sure to read on to understand the process.
Over the years, we have bought hundreds of houses for fair prices from homeowners who want to sell their house fast and as-is.
We take pride in our goals and values and try to understand the unique circumstance of each seller who reaches out to us.
The most difficult situations bow at our feet of inexhaustible solutions!
So nobody's interested in that embarrassingly ugly house of yours? Want to sell quickly? Don't worry; we are totally interested in every teeny-weeny bit of it. We buy houses fast, no matter the reason for sale. Whether it's foreclosure, divorce, relocation, bad tenants, fire damage, lien debts, accumulated maintenance bills, or vacancy, etc. We will bail you out by paying raw cash instantly.
You can always list with an agent whenever you're ready, so why not call us first on 866-333-8377 before going that route? It's not like we expect you to still consider listing your home after receiving our instant cash offer or receiving your cash in hand… but we're just trying to be neutral, you know? Thank us when you receive your cash in hand for that house.
Whatever your reason might be we are here to ease it for you. Contact us now for cash offer within 24 hours and if you are happy with it we will continue and then we can have your check ready in as little as a week. We are sure you didn't know you can sell your property this fast.
We Buy Houses in Michigan …
With a current population of 9,922,576 and growing, it's the perfect time to sell your house in Michigan.
Since the beginning of time in 1837, folks have been selling their homes in Michigan
Lawmakers in Lansing, the capital of Michigan, are always coming up with new laws in congress in order to save you money when selling your home.
Since 1847, Lansing the capital of Michigan, people have been selling their homes.
Can you believe Michigan is 35000 square miles? Houses for sale galore!
The first step in selling a house is a Purchase Agreement between the Buyer & the Seller. Each state has an Official residential purchase agreement. In order to find the official document for use, visit the Michigan realtor board page.
Fun Fact: Detroit Michigan is known as the auto capital of the entire world.
Visit the Michigan by following the link, Michigan.
Check out the State Page of Michigan for additional demographic information for Michigan.