Sell my house fast Coral Gables, Florida!
BiggerEquity offers you fast, straightforward, and hassle-free ways of selling your house in different markets. BiggerEquity can solve all your real estate problems and provide you with options to help you sell your house in a matter of days.
You can leave behind anything you no longer need or want like appliances, furniture, trash and even broken down cars. We want to help you move on with your life.
Would it be cool if you get your house sold without having to bear the burden of paying a dime on charges, commissions, and renovations after which you await a buyer? We help you achieve your aspirations with no charge within days. We purchase your house as-is. Deal with us today! contact us on.
What Others Are Saying…
We have purchased lots of properties all over Coral Gables, Florida
We buy houses with or without tenants. If you have thought about selling, contact us and we can help. Call us at 866-333-8377 and consider it sold. We offer top dollars for your house. We will buy your house completely, take over and honor any lease arrangements. We will take care of all the details including notices to tenants. If you are ready to sell a bad investment, we can help. You are not alone! The failing economy and mortgage crisis have affected many investors with bad tenants. No matter the situation, like a bad rental , inherited property, transfer, divorce , foreclosure or even a condemned house, we are going to buy it and pay you in full cash.
So you don't have the heart to evict tenants? Lol. Don't worry, we understand. If you've decided it's time to finally walk away from the negative impact of problematic tenants in your life, give us a call at 866-333-8377. We will buy that property of yours with the tenants in it. Once you've walked away with your cash in hand , repairs are on us – along with everything else that requires money to be spent.
We will never judge you for telling us about the situation that led to you wanting to sell your house. Our business is to buy your house and that is exactly what we will focus on doing fast!
Top 8 Benefits of Working Selling to Us.
Speed, convenience, and ease define our transactions. We can complete the entire process of buying your house within 24 house.
You receive money for your house in a few days instead of waiting for months.
You get to sell your house without paying huge sums of money in commissions, taxes, insurance, or closing costs.
There is no risk of uncertainty when you sell to us. We do not depend on bank financing so we will buy your house for sure without endless inspections.
You don't have to spend money on home repairs, tax liens and other bills before selling to us.
You will receive the full price in the offer at the closing table.
From experience, we know the situation of each seller is unique. This is why we personalize our offers to meet your needs.
Give us a Call if you are Thinking "I need to Sell my House Fast" – We can Buy your Home for Cash very Fast!
BiggerEquity will purchase your house even if it is ugly. We do this because we are here to help! No matter the condition of your home, you need not worry about it; you can rest assured that we will buy it in that condition, give you the full cash payment, and close the transaction quickly, irrespective of the degree of the problem. You can expect to close without any extra fees and charges when you sell to BiggerEquity. Additionally, our offer puts you under no obligation.
Permit us to relieve you of the frustration of searching for a buyer for your Coral Gables house. We are ready to buy your house no matter its condition.
We put more money in your pocket.
One advantage of the full cash offer we give you for your home, should you accept it, is that it helps you avoid the hassle of dealing with complicated paperwork, or paying extra costs that accompany standard sales through agents. We make it is a win-win for everyone involved. This way, we can close in just 7 days.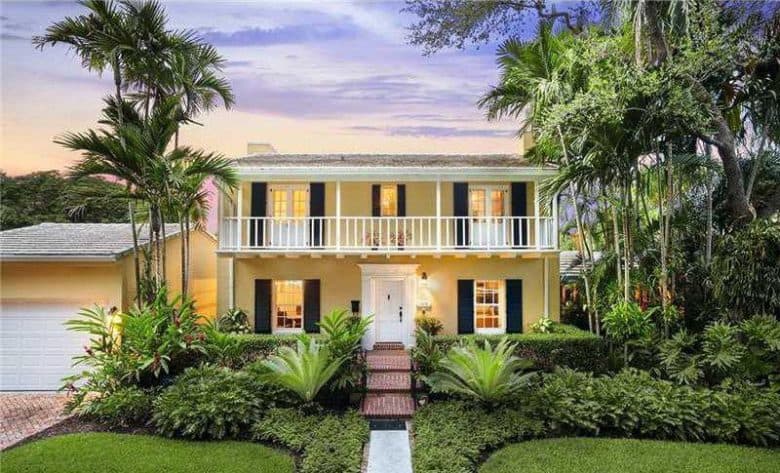 Sell your Coral Gables, Florida House when and how you Like. We can Buy your House Quickly!
BiggerEquity is a real estate investment company equipped with the human and financial resources to buy your house for cash in Coral Gables. We can close on your Coral Gables home fast because we pay cash. The real estate solutions and services we offer in Coral Gables always come at a fair price. Complete the form or give us a call at 866-333-8377 to sell your house today!
Avoid the stress and delays of selling your home the traditional way and having to go through inspections, keep an open house , or wait for months before selling with realtors. We are ready to buy your house in Coral Gables irrespective of its condition.
Unlike realtors, we are not looking to list your home. Instead, we are interested in buying your real estate property directly from you. Do you need to sell your rental or residential house quickly and in a simple way? We will buy your property as-is and without commissions, contingencies, or closing costs.
Recognized Home Buyers in Coral Gables, Florida
BiggerEquity is a family-owned business that buys houses from homeowers in Florida who do not want to sell their house via traditional methods.
You do not have to sell or do anything if our offer to buy your house does not sit well with you.
When we come over to take a look at your house, we usually make you an offer while we are there.
Our speed and responsiveness are unmatched. We are fully ready to help you.
We are 100% committed to the goal of making you an offer in as little as one hour after you give us a call or fill out our online form.
Trying to sell your house fast in Coral Gables when you have a very busy schedule or lack the resources to get it ready for sale is very frustrating because either you do not have the time to do the work or you cannot afford to hire a professional to make your house marketable. Rather than worrying about this, you can sell your house to us instead. We are ready to buy your house in Coral Gables for CASH and handle all the paperwork and processes involved in the sale without stressing you in any way. We buy houses in Coral Gables, sell your house to us today and get over whatever stress your home is putting on you.
We are available to answer any questions you may have about the process and will guide you in deciding how best to go about selling your home. We can clarify all issues about how the transaction works.
Are you tired of trying conventional real estate options because they are not fast enough?
BiggerEquity buys different categories of houses including commercial and residential houses in Coral Gables in fast and easy ways. Whether it is a fixer-up or in good shape, we purchase your house as is. Owners want to sell their property quickly for a variety of reasons.
Their reasons for wanting to sell their houses may be personal such as the loss of a family member, relocation due to job changes, or financial problems.
Alternatively, the seller may be an investor or a property owner looking to sell off his investment.
Experience a stress-free sale…
Simply sell your home fast – no waiting for months, no listings, no multiple showings…
No pressure to move…
Move at your convenience…
Close for sure…
Focus on acquiring your next home without worrying about contingencies and fall-through plans.
This is among the simplest ways of liquidating your property fast. Do not hesitate to contact us in Coral Gables to receive a quote on your property immediately. You don't have to cover repair expenses and closing costs or pay commissions when we buy your house in Coral Gables. Instead, you will sell to a company that will buy your house for cash no matter the condition and close quickly. Learn more about this company on Biggerequity.com and check out the testimonials of previous sellers.
Just complete the quick form!
Whether you are dealing with an ongoing property sale or purchase process or thinking about buying or selling, we will love to help. We have a wealth of experience on this subject and can answer any questions you may have.
Regardless of your situation, the timeframe or the state of your house, we can help.
We can help you get a house of your choosing for the best price whether it is a condominium or mansion you want. You can pick out the house you like from our updated list of available houses today.
We Buy Houses in Florida …
With a current population of 20,271,272 and growing, it's the perfect time to sell your house in Florida.
Since the beginning of time in 1845, folks have been selling their homes in Florida
Lawmakers in Tallahassee, the capital of Florida, are always coming up with new laws in congress in order to save you money when selling your home.
Since 1824, Tallahassee the capital of Florida, people have been selling their homes.
Can you believe Florida is 95700 square miles? Houses for sale galore!
The first step in selling a house is a Purchase Agreement between the Buyer & the Seller. Each state has an Official residential purchase agreement. In order to find the official document for use, visit the Florida realtor board page.
Fun Fact: Florida is the state with the longest coastline
Visit the Florida by following the link, Florida.
Check out the State Page of Florida for additional demographic information for Florida.
Sell My House Fast in Coral Gables Florida
The city of Coral Gables is considered to part of Miami-Dade county.
Visit the Coral Gables by following the link, Coral Gables.
Check out the City Page of Coral Gables for additional demographic information for Coral Gables.
Coral Gables is associated with these zipcodes: 33146, 33143, 33134, 33158, 33156, 33206
The coordinates for Coral Gables are: 25.7037 latitude and -80.2715 longitude.
We buy in Miami-Dade, in cities like Aventura, Bal Harbour, Bay Harbor Islands and their surrounding areas.