Why do you Keep Asking "Who Will Buy my House?" When you can Easily Sell to us?
BiggerEquity is made up of real estate investors in all major US and Canadian real estate markets. We have many years of experience in the industry and although a number of us hold real estate licenses, our trade is not the same as that of real estate agents. Rather, we buy houses directly from homeowners in all parts of the country.
Home buyers that offer to buy your home through methods that don't involve a traditional cash sale are likely to seek funding from elsewhere because they don't have their own money to buy your house fast. It is not enough to offer to buy your home for cash! Ask the potential buyer for proof that they can buy your house for cash.
Realtors make you commit to a contract before listing your house on the local MLS, then, wait until a qualified buyer makes an offer. Unlike this process that usually takes long, we speed up the process by making you an offer and paying you from our own money. Contact us 866-333-8377 to find out how we will make selling your house hassle & stress free.
What Others Are Saying…
Some things you must know about the ease of selling your property to us.
We don't ask you for commissions, so whatever cash offer we make to you is what you get paid at the end of the day without destabilizing deductions. Don't you just love us already?
You don't have to spend a dime on fixing the house so it can be more attractive to potential buyers. Leave all that to us and prepare to go spoil yourself a little.
See, your wish is our command. When do you want your cheque handed to you? We will make it happen in wayyy less than 14 days! Now how's that for assurance?
Many companies buy houses fast around Fort Myers. Here's why you should choose us over them.
Many buyers in Fort Myers claim they can buy your house quickly so you may be wondering what makes us special. Well, here they are:
Our offers are fair and we relieve you of the stress of having to pay for repairs. We will buy your home as-is for cash and hand you the full payment at the closing table.
We won't make you take our offer against your will if you are don't like it. We are just a call away if you need advice on how to proceed or have any questions.
I Need to Sell my House Quickly. BiggerEquity will Buy your Home Fast!
Do you need to sell your house quickly in Fort Myers without wasting time? We are here to help.
We have been in business for many years during which we have assisted over 1,700 homeowners who needed to sell their homes fast throughout the country. Regardless of your location or your reason for moving, BiggerEquity is ready to make you a cash offer for your house within 24 hours. The process of closing on a property can be filled with hassles, but we work with each customer to create a unique solution that best meets their needs and goals.
We make the process of selling your home easier than ever before! We treat all our customers with respect and work around the clock to meet their needs no matter the situation – be it foreclosure , financial difficulty, or relocation. We have representatives in different parts of the country who can reach out to you, and we can find a way to make you an offer even if none of our local representatives live in your state. The guiding principles of BiggerEquity are transparency, integrity, and efficiency. We have successfully sold numerous houses in over 48 states of the country over the years. Contact us now and we will have an offer for your home in as little as 48 hours.
Are you looking to sell your home in Fort Myers, Florida with minimum effort and expenses?
The team at BiggerEquity are highly skilled professionals with over three decades of real estate buying and selling experience under their belt. Over the years, our team has solved some of the most complicated real estate issues that have burdened different homeowners. Our vast experience and deep knowledge of the real estate industry enables us to handle all possible situations including relocation, probate issues, bankruptcy, and foreclosure among others. You have put your trust in us; now relax and watch us prove to you that we deserve it.
Be careful of imitation sites.
Many companies are quick to say "we buy houses" but only BiggerEquity has the required experience and commitment to give you the best quality service. Many companies have gone in and out of business but BiggerEquity remains one of the leading home buying firms globally.
We offer the easiest and fastest way for you to sell your house with multiple options available to you. We can pay you cash for your house. It is also fine if you want us to take over payments and leave existing financing in place, or if you wish to provide owner financing for long-term steady cash flow.
Has the Thought, "I Need to Sell my Fort Myers, Florida House" been on your Mind Lately? We are Ready to Buy your House for Cash.
Are you looking to sell your house quickly? Would you prefer to sell your house as-is without worrying about repairs or stress? We will be happy to buy your house no matter the condition or where it is located. We are local real estate investors in Fort Myers with the resources to make an attractive cash offer on your home. Get a quick fair cash offer for your house now. We will buy your house quickly and without hassle.
WE WILL HELP YOU IN ANY WAY WE CAN REGARDLESS OF YOUR SITUATION.
Many people whose property is less than desirable usually go to realtors first in the hope of avoiding repair costs when they need to sell their property quickly. However, it is very difficult to get an accurate evaluation of a property that needs extensive repairs. Not everybody can identify a property with great potential.
We have purchased, renovated, and sold numerous houses for more than 6 years. Our company invests in real estate and redevelops property in different kinds of neighborhoods with the aim of improving the value of real estate in different markets and communities. Rehabilitating property that require major repairs is our own little way of building value. In addition, our outreach into other real estate markets in the country continues to grow as our projects increase in the primary areas we operate.
Sell your Home Fast. No Delays, no Hassle!
Are you on the Fort Myers real estate market to sell, rent, buy, or lease a property?
We sell Homes!
We are a company that buys and owns many properties across Fort Myers every year. In addition to this, we have access to a huge number homes that our associates have listed off the market. When buying from us, we can sell a house to you in a retail or wholesale fashion at a discount that is stress-free if you qualify.
There's no time to waste. Complete the form below right away and we will evaluate your house and send you an offer a few hours from now. Sell your house in Fort Myers without stress today!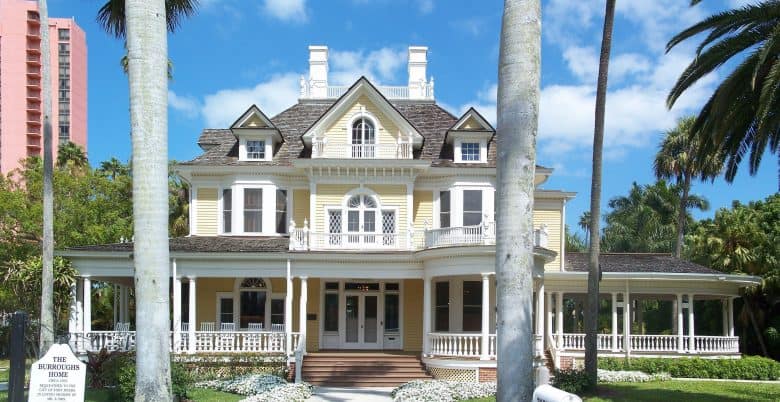 We don't run away from your situations; rather, we provide solutions that work for you.
Everyone has a unique reason for selling their homes. We know this at BiggerEquity and that is why we have created step by step plans that make selling your home easy-peasy.
First step: Call us or submit the necessary information on our website. We'll give you a fair estimate based on the condition and features of your home. If that's okay by you, then we can move to next step.
Step 2: We will send down one of our team members to inspect your home, checking for possible repairs that may be required. Don't panic, we will handle all the repair details. Once this is done, the Inspector would then explain all the details and sign a sales agreement with you.
Sell your Home for Cash!
BiggerEquity provides the best option for you to sell your house fast in Fort Myers. We possess the resources to ensure you sell your downtrodden house fast and move on to other things in life.
The process of receiving a cash offer for your house in Fort Myers is quick and easy. Contact us on phone today to get started or complete the form below and we will visit your property and make you an offer in 25 minutes or less after evaluating it.
We Buy Houses in Florida …
With a current population of 20,271,272 and growing, it's the perfect time to sell your house in Florida.
Since the beginning of time in 1845, folks have been selling their homes in Florida
Lawmakers in Tallahassee, the capital of Florida, are always coming up with new laws in congress in order to save you money when selling your home.
Since 1824, Tallahassee the capital of Florida, people have been selling their homes.
Can you believe Florida is 95700 square miles? Houses for sale galore!
The first step in selling a house is a Purchase Agreement between the Buyer & the Seller. Each state has an Official residential purchase agreement. In order to find the official document for use, visit the Florida realtor board page.
Fun Fact: Florida is the state with the longest coastline
Visit the Florida by following the link, Florida.
Check out the State Page of Florida for additional demographic information for Florida.
Sell My House Fast in Fort Myers Florida
The city of Fort Myers is considered to part of Lee county.
Visit the Fort Myers by following the link, Fort Myers.
Check out the City Page of Fort Myers for additional demographic information for Fort Myers.
Fort Myers is associated with these zipcodes: 33913, 33916, 33966, 33901, 33907, 33905, 33902, 33906, 33911, 33918, 33994
The coordinates for Fort Myers are: 26.6197 latitude and -81.8306 longitude.
We buy in Lee, in cities like Bonita Springs, Cape Coral, Estero and their surrounding areas.