Get an Offer for Your House "AS-IS". We Buy Sunrise, Florida Houses no Matter the Price Range.
Do you want to sell your house quickly in Sunrise? We are ready to make an all CASH offer on your house AS-IS. We operate a simple process.
As a homeowner, you may find yourself in a number of situations where selling your house to us will be the wisest thing to do if you want to make your life easier. Some of these situations include avoiding foreclosure , dealing with inherited property that is in probate or requires extensive maintenance, troublesome tenants, filing bankruptcy, going through divorce , moving from Florida, expensive repairs you cannot afford, damage due to fire outbreak, and others. We have helped many other homeowners in these kinds of situations and we will be happy to help you too.
Regardless of the condition, we will buy your house in Florida AS-IS. Note that we DO NOT LIST houses; we want to buy your house directly from you. We provide the best solution for you to sell your house and help you move on in life no matter the condition.
What Others Are Saying…
Every year, homeowners around Sunrise, Florida trust us to help with selling their homes.
It is undisputed how frustrated one could be while trying to sell a house by oneself or through an agent. Trying to keep the house and its environment clean to appeal buyers.
There are no skeletons in our cupboard, and we don't plan to change this reputation any time soon. Our clients are an integral part of everything we do at BiggerEquity because we are nothing like the dubious companies out there who will promise you the whole world and end up turning your own world upside-down by failing to fulfill their promises to you.
Are you a homeowner in or around Sunrise and you find yourself caught up in the tangled net of distress due to the repairs needed in your home? If yes, then we can help you out in a jiffy by offering you instant cash for your house. This will save you the further stress of waiting indefinitely for a realtor 's listing to attract a buyer and heck! You don't have to pay us any commission.
Do you need to sell your house quickly? Countless homeowners in your situation come to us all the time.
Let us make a no-obligation cash offer on your house now!
The paperwork will be taken care of by an Escrow company.
Receive full payment in a matter of days!
Are you Looking to Sell your Fixer-Upper Quickly?
Are you sick of spending money endlessly on your fixer-upper? Are you tired of spending money repairing a house the just keeps deteriorating? Sell your fixer-upper to BiggerEquity now and get rid of the burden. We are ready to buy your house AS-IS, irrespective of the condition.
Do you want to sell your house fast? We can buy your house quickly no matter where it is located in the US, its price range, or its present condition. Based on your specific needs or preference and the condition of your property, we can make you an offer within 24 hours and give you an all cash payment for your home. We are interested in buying different kinds of property including condominiums, residential buildings, townhomes and multi-family units. However, we do not buy timeshares, hotels, commercial property, or rental communities.
Most times, you can easily get frustrated when trying to sell your house through a real estate agent especially when you need fast cash to stop the costs from accumulating. The majority of house buyers may try to take advantage of your situation because they know how desperate your situation is. We are not like the house buyers who add to your misery by trying to make the most money off your problems. Instead, we are here to help you for real. BiggerEquity can help you if you are looking to sell your house fast.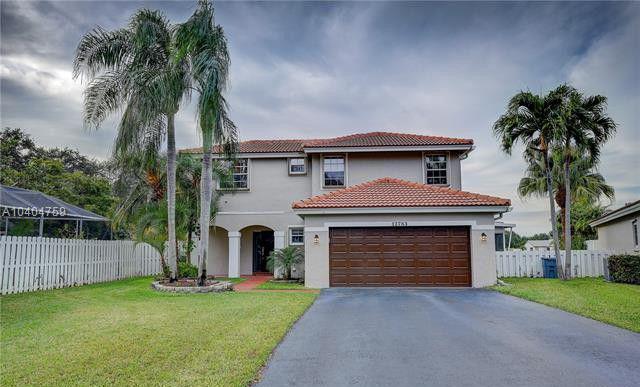 How to prevent foreclosure in Sunrise, Florida.
Re-negotiate your repayment schedule with your lender. If your financial situation makes it hard for you to sell our home and pay off your mortgage, then you should consider asking your lender to modify the terms to fit your present situation. With luck, your lender may give you a temporary solution to make your payments current or work out a lower payment plan for you until your situation improves.
Another option is to surrender the deed to your property in lieu of foreclosure. The foreclosure can stop advancing if you agree to hand over the deed to your home. Most lenders don't like this option since the responsibility of listing the home for sale at a price that covers your loan balance falls on them when you surrender the deed. Note that this option is not a good fit if your home is worth less than what you owe.
Alternatively, you can sell your home quickly and settle your mortgage payments in full. This is the most hassle-free way to stop foreclosure since getting all the money owed on the mortgage is what is most important to the bank. Selling your home for the amount you owe the bank (or a little higher) will relieve you of the burden of your home and prevent damage to your credit rating.
We buy houses from homeowners in Sunrise, Florida that are ready to sell.
Can't deal with the complicated processes and time it takes to sell a house? We totally understand… especially with all those strangers invading your house with investigation activities after you must have stressed yourself trying to make sure the house looks god enough for them! Is it the repairs you have to invest thousands of dollars on? Really, not everyone is cut out for these mundane tasks and this is exactly where we come in to prevent you from being caught up in this quagmire that is not even guaranteed to produce any results at the end of the day.
Sell your house in no time. A convenient way for you to save yourself, and avoid commissions or fees. No risk, No obligation!
If you have been disappointed by an agent that promised to sell your house, we can help you by buying your house without further delay. Call us NOW at 866-333-8377
Make sure you know your options when selling your Sunrise, Florida home!
Many people lack the time and patience of having their property on the market for months when they choose to sell their homes through real estate agencies. Unlike the methods of real estate agencies, this process is a great alternative if you want to sell your house for cash right now without having to cover expenses on repair costs, commissions, and agent fees.
One of the upsides of selling to us is that we will buy your home no matter its condition. This is what sets us apart from real estate agents. You would not have to worry about closing costs, and we will close the deal swiftly while making your cash payment available to you very fast too. If you are in a fix and need to sell your house really fast, you can always count on us to get the job done.
Our property inspection team will visit your property for an evaluation after which they will come up with a cash offer and deliver it to you directly.
A Hassle-Free Way to Sell your Home in Sunrise, Florida.
Are you looking to sell your real estate property fast in Sunrise without hassle? We can help you get rid of the stress that property is causing you.
We are buying houses in Florida at the moment and we offer quick flexible closing dates; we can close at a time of your choosing. Our company remains the best "We buy Houses" company in Florida when it comes to handling the difficult stuff.
Our aim is not to list your house. We are here to buy your Florida property directly from you regardless of whether it is a residential house or an apartment.
Need to sell now? Give us a call at 866-333-8377.
The need of pricing their homes is a major reason that most people hire real estate agents.
The most accurate and reliable way to price your home is to compare it with the price of similar homes on the market but this has the downside of taking up a large portion of the time you should spend on other things.
Pricing your home may remain one of the most difficult aspects of selling it even if you take the time to do your homework about its market value and pricing.
We Buy Houses in Florida …
With a current population of 20,271,272 and growing, it's the perfect time to sell your house in Florida.
Since the beginning of time in 1845, folks have been selling their homes in Florida
Lawmakers in Tallahassee, the capital of Florida, are always coming up with new laws in congress in order to save you money when selling your home.
Since 1824, Tallahassee the capital of Florida, people have been selling their homes.
Can you believe Florida is 95700 square miles? Houses for sale galore!
The first step in selling a house is a Purchase Agreement between the Buyer & the Seller. Each state has an Official residential purchase agreement. In order to find the official document for use, visit the Florida realtor board page.
Fun Fact: Florida is the state with the longest coastline
Visit the Florida by following the link, Florida.
Check out the State Page of Florida for additional demographic information for Florida.
Sell My House Fast in Sunrise Florida
The city of Sunrise is considered to part of Broward county.
Visit the Sunrise by following the link, Sunrise.
Check out the City Page of Sunrise for additional demographic information for Sunrise.
Sunrise is associated with these zipcodes: 33322, 33323, 33326, 33351, 33313
The coordinates for Sunrise are: 26.1547 latitude and -80.2998 longitude.
We buy in Broward, in cities like Coconut Creek, Cooper City, Coral Springs and their surrounding areas.