Hurry now and sell your house to us today! Our real estate company buys houses no matter the situation.
Three real estate experts founded our company with the objective of offering homeowners a faster, easier, and more convenient way to sell their houses without having to wait for months before selling, enduring uncertainty, or covering closing costs and commissions. We buy homes fast without letting homeowners go through any of the things they hate about selling their homes.
Over the years, we have worked with homeowners in different situations including foreclosure , the loss of a relative, divorce , problematic rental property, among others. We are experts at buying houses across North Carolina and neighboring areas quickly for fair prices .
Very often, we come across property owners who have very busy lives that makes it difficult for them to find time to get their house in shape to sell on the real estate market.
What Others Are Saying…
Do you Want to Sell your House Quickly? This is how the Process Works.
We Ensure you Quickly Get the Money you Need
BiggerEquity is aware of how important the money you will receive from selling your house is for starting your new life in another location. This is why we do not sleep on the clock, instead, we go to great lengths to ensure we put the money you need in your hands in as little time as possible. It is possible that money is the only thing holding you back from moving to a new location or getting on with your life but you need not worry about this anymore when we buy your house. When we buy your house, you will get pay full payment for the sale in less time than you imagined.
Our experience and access to resources in the real estate sector allows us to make you a win-win offer for your house. We have been able to buy more than 1000 properties in over 6 years that we have been in business and we can buy your house and pay you CASH in a matter of hours or a few days. Contact us today to sell your house quickly and close fast.
No Hidden Fees, No Extra Charges!
We aim to make the process of selling your house as stress-free as possible for you. This is why we do not burden you with any extra charges. Our terms and conditions are simple and clear and we will not charge you for any service that you do no know about. When you work with us, you can expect to pay no realtor fees, valuation fees, transaction fees, or paperwork fees. Having to sell your home is already putting some strain on you and we are not here to add to your problem but to solve it. We can inform you of the options available for you so contact us today if you want to sell your house fast.
Selling your house with a realtor has many downsides. Some of them are:
Identifying and enlisting the services of a reliable agent that will sell your North Carolina house within the timeframe you have.
Agreeing to terms that bind you to a particular realtor for a certain period without any certainty that your house will be sold.
You have to deal with a series of complicated paperwork.
Paperwork being shuffled from potential buyers to the realtor, then to you; and back.
Every year, homeowners around North Carolina trust us to help with selling their homes.
It is undisputed how frustrated one could be while trying to sell a house by oneself or through an agent. Trying to keep the house and its environment clean to appeal buyers.
There are no skeletons in our cupboard, and we don't plan to change this reputation any time soon. Our clients are an integral part of everything we do at BiggerEquity because we are nothing like the dubious companies out there who will promise you the whole world and end up turning your own world upside-down by failing to fulfill their promises to you.
Are you a homeowner in or around North Carolina and you find yourself caught up in the tangled net of distress due to the repairs needed in your home? If yes, then we can help you out in a jiffy by offering you instant cash for your house. This will save you the further stress of waiting indefinitely for a realtor's listing to attract a buyer and heck! You don't have to pay us any commission.
We Can Take that House you Need to Sell Off your Hands Quickly. We are Ready to Buy your House for Cash in North Carolina.
We have the funds to close on your home within 7 days of making you an offer, and we can adjust the closing date to suit your schedule.
The process of selling your house to us is easy. You get to sell without any intermediaries like realtors or contractors.
We are currently buying houses in your area and we have the funding to do so quickly. Let us make you a cash offer today!
You can sell your home easily, so let our experienced staff make it happen for you!
The local real estate professionals at BiggerEquity can show you the secret to selling your home. Whether it concerns pricing or creating marketing campaigns on the Internet (or other media), we have a tried and true plan that will easily match your home with qualified buyers. We provide a quick, courteous, and professional service that ensures you easily understand every step of the process involved so the sale of your home is a stress-free process. Our agents are trained and certified experts in North Carolina market who are on standby to sell your house at the best price and to the right buyer.
The service that BiggerEquity offers its clients remains unparalleled. One of our core goals is to make the sale or purchase of your property as hassle-free as possible. Our highly efficient team members are the secret to our success in achieving this goal and helping our clients.
You, the client come first in all of our transactions – regardless of whether you are buying or selling – and we guarantee you the best results. Our mission is to help manage your expectations and take all possible measures to ensure you have an enjoyable experience while buying or selling your home. Buying or selling real estate is one of the biggest investments anyone can make and we want you to enjoy every step of the process.
Sell Your North Carolina house for cash!
We buy houses and other kinds of property from property owners who need to sell their property quickly for cash be it a house, condominium, multi-tenant building, townhouse, or commercial property. You pay very little to no closing costs when you sell your house to us.
We buy houses for cash and usually cover the closing costs. We will buy your house AS-IS even if it is ugly. This means you will not have to worry about cleaning your house, re-painting it, or making any repairs. Additionally, we close fast and you will not have to wait endlessly for regular buyers to get mortgage approvals before you sell your home.
We offer quick closing periods that allow you to quickly move on after selling your house. Choosing to sell your house through traditional methods can stretch into months or years of delay, expenses (repairs, listing, and closing costs), and maximum effort – which may not pay off as well as you hoped it would. Unlike this, we offer a fast and easy way for you to sell your home to us.
Receive a Guaranteed Cash Offer and Sell your House Fast!
Are you Looking to Sell your Home in North Carolina Quickly? We are reputable real estate investors based in North Carolina who buy homes for cash regardless of the condition of your home. We have the financing and expertise to buy your house and that of any other homeowners who need to sell fast.
BiggerEquity is in business to help home sellers in any way possible. BiggerEquity is committed to the task of providing an exceptional experience in all our real estate transactions. The quality of customer experience is important to us.
We can take care of all that! Fill out your email and phone number, then answer these basic questions to receive a no-obligation cash offer from us in as little as 24 hours.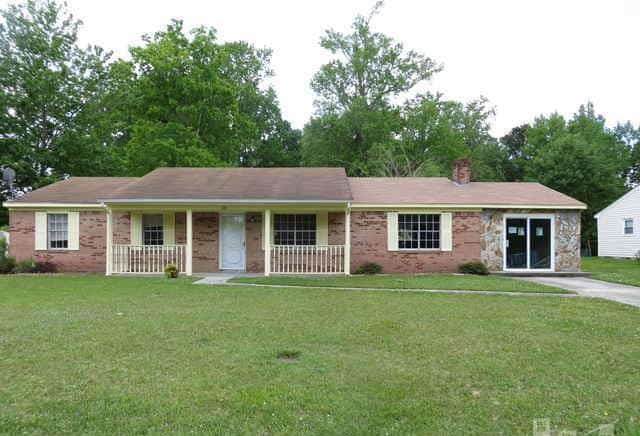 We don't run away from your situations; rather, we provide solutions that work for you.
Everyone has a unique reason for selling their homes. We know this at BiggerEquity and that is why we have created step by step plans that make selling your home easy-peasy.
First step: Call us or submit the necessary information on our website. We'll give you a fair estimate based on the condition and features of your home. If that's okay by you, then we can move to next step.
Step 2: We will send down one of our team members to inspect your home, checking for possible repairs that may be required. Don't panic, we will handle all the repair details. Once this is done, the Inspector would then explain all the details and sign a sales agreement with you.
Do you Need to Sell your House Fast in North Carolina? We Buy North Carolina Houses no Matter the Price Range, Condition, or Location.
BiggerEquity is in business to save homeowners from different types of distressed situations they can get into and make some modest profit from the deal. We are investors who specialize in helping homeowners regain their freedom from just about any burdensome situation they may be in, no matter the degree of complexity. You do not have to worry about paying any fees, realtor commissions, or upfront costs when you work with us. We simply give you the honest solution to sell your fast and resolve your problem.
WE PROVIDE THE EASIEST WAY TO SELL YOUR HOUSE!
The usual process of selling a house fast can get very stressful for most persons. However, we offer a stress-free process for you to sell your house quickly. Depending on our arrangement, we can visit your property for a short inspection or consult with you over a brief phone call and make you a fair cash offer right away. Once you accept our offer, we let you choose a closing date that will be convenient for you. Then you will get your check at the closing without further appraisals.
It is easy for us to meet you at you property because we stay in the area. This way, you will not have to slice up your schedule to arrange a meeting. Our honesty and straightforward approach to business is the reason residents of North Carolina hold us in high regard when it comes to selling houses quickly. We know your neighborhood well and go above and beyond to protect your privacy when you sell your house to us. You don't have to work with corporations that will stress you out.
We Buy Houses in North Carolina …
With a current population of 10,042,802 and growing, it's the perfect time to sell your house in North Carolina.
Since the beginning of time in 1789, folks have been selling their homes in North Carolina
Lawmakers in Raleigh, the capital of North Carolina, are always coming up with new laws in congress in order to save you money when selling your home.
Since 1792, Raleigh the capital of North Carolina, people have been selling their homes.
Can you believe North Carolina is 114600 square miles? Houses for sale galore!
The first step in selling a house is a Purchase Agreement between the Buyer & the Seller. Each state has an Official residential purchase agreement. In order to find the official document for use, visit the North Carolina realtor board page.
Fun Fact: The first succesful powered flight ever took place in the state of North Carolina
Visit the North Carolina by following the link, North Carolina.
Check out the State Page of North Carolina for additional demographic information for North Carolina.