You don't have to wait for months before getting a buyer. We are here already!
Selling a house can get very frustrating sometimes but we ensure you never have to experience this stress. Instead, we offer you a hassle-free and fast process to sell your house.
Do you own property that you will like to sell? Let us know about it today and we will make you a fair cash offer for it and have you choose a time that will be most convenient for you to close the sale with us.
We are ready to buy your house instantly. Yes, we mean TODAY! You don't have to move immediately. We will give you all the time you need to move out at a time that suits you, and then we will cover the costs of repairs, evict any unwanted tenants, and clean it up afterwards.
What Others Are Saying…
Let us buy your house fast for cash.
BiggerEquity is in the business to assist homeowners irrespective of their situation. What this means is that we can help you no matter your situation. Whether you are struggling to avoid foreclosure , going through a divorce , or owe liens; we will buy the house. We assist homeowners who have inherited a house, owners of vacant property as well as owners who have a hard time selling with realtors because of repair costs.
In simple terms, we are ready to offer you a fair deal if you own property you want to sell quickly and ensure you get your cash in a matter of days too.
Do not let the state of your Virginia house stop you from selling. We can buy your house and close on it within 10 days.
Are you Saying, "Sell My House Fast?" We have an offer for you.
Get a cash offer from us.
Enjoy our fast closing dates in as little as 20 days.
We take care of all the paperwork.
Working with investors makes it fast and a lot easier to buy or sell your house.
Can your ugly property in Virginia be sold fast?
The answer to your question is yes! We have bought much more ugly properties from homeowners in Virginia, so your property will not be the first.
You need not to worry yourself about the condition of your house. We'll pay out instant cash and buy it out regardless of its condition.
No extra charges, No hidden costs, No Hassle!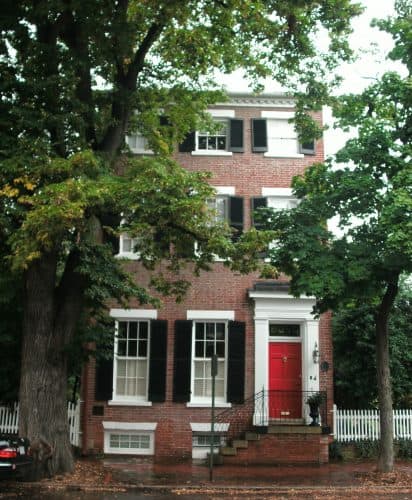 Are you Running out of Time? Have you Run out of Options? We May Still be Able to Help you!
Trying to sell your home via your conventional ways of selling real estate may have your house sitting on the market for very long before you find a buyer. Besides, it leaves you uncertain about whether the deal will fail, potential buyers may be making unreasonable demands, and the bank may demand repairs before approving mortgage applications.
If this is not the first time you are selling a home, then, you must have experienced how expensive and long the process can get. Most people choose to work with agents to sell their homes but you may encounter major delays if there isn't much equity on your house and you may need to pay a huge sum of money when closing the deal.
Listing your home with an agent costs money. You can avoid this by selling your house directly to us. We buy houses in all parts of Virginia and you don't have to worry about paying any commissions or closing fees when you sell to us. We buy houses in almost any condition or price range in all parts of Virginia. Sell your property to us quickly today and without delays!
Sell your Virginia house to our company quickly or sell to a network of professional home buyers.
A few years ago, homes were selling very fast in this area but not anymore. Unless you have a very aggressive agent, selling your house in Virginia through a real estate agent can be pretty difficult nowadays. However, most agents are not aggressive.
Banks too have their foreclosed houses listed on the market at ridiculously low prices that make it difficult for your house to compete when you need to sell your house fast. Too many homes are currently listed on the market and there is more competition between homeowners with property listed on the market in Virginia and nationwide.
We understand that selling your home is not a decision you made easily so we ensure the experience is stress-free. We explore different scenarios in order to provide you with the highest offer for your home that you won't get from any other buyer in Virginia.
The Process is Simple: You Receive the Cash and we Cover all the Costs.
BiggerEquity buys homes for cash from people in different situations without making homeowners cover repair costs, or any other costs for that matter. Whether you are selling your house because you are moving, downsizing, or the house is in family trust, we will buy it from you and help you get on with your life very easily and quickly.
Do you want to sell your house because you are going through a divorce?
Many couples out there believe they must repair the damage to their home and work with a realtor in order to get the best price for their home, but that's usually not the case. Dipping your hand in your pockets to invest in major home repairs, cleaning, and fixer ups may result in your house remaining unsold on the real estate market for several months. If the house does eventually sell, it may not be sold at the expected price, so you also incur losses and more expenses because you will have to pay commissions and other fees such as escrow fees and closing costs.
We buy houses in Virginia and around Virginia. We can buy your house and close through fast and easy means when you are ready.
A Fast Way to Sell your Home in Virginia.
Have you decided to sell your property quickly in Virginia? We are ready to make a fair all cash offer on your house regardless of its location in Virginia or whether it is a condo, an old house, or a brand new home that is part of a recent residential development.
Listing your home could mean you will have to wait for months before a qualified buyer comes around. Instead of waiting this long, we can buy your Virginia house from you today. We will buy your house very quickly for cash and take care of all the paperwork. No commissions! No Fees!
EARN SOME MONEY BY REFERRING A FRIEND
Did you sell your house to BiggerEquity in the past? You can earn up to $1,000 from us if you refer any of your friends who wants a cash offer for their homes to us. Learn more about this works here.
Sell your house quickly in Virginia "as-is". We buy houses fast!
Virginia is filled with companies that buy homes quickly. We stand out from the crowd because we genuinely care about you and we buy homes for cash to speed things up. Our primary goal is to help you resolve your real estate problems in the fastest and most convenient way.
Our company policies are guided by ethics so we always make fair offers based on the value of your home. You are totally at liberty to decide whether you want to work with us at any step of the process so expect zero pressure or rush. Our goal here is to offer you a win-win deal that will benefit all parties involved. You don't have to pay for any repairs your home needs; we will handle all that. Because we are buying your house fast for cash and covering the costs of repairs, we will not pay the full market price for your house. However, we will buy it for a fair price. If this isn't okay with you, we can recommend a few trustworthy agents that can list your house.
Call us anytime or simply fill out the form if you have any additional questions or concerns. We will be happy to answer your questions and make you an offer in less than an hour after you contact us.
We Help People Sell their Homes in Virginia.
Do you want to sell your house fast and move on to other plans you have for the future? Our goal is to help you sell quickly. Rather than wait long for potential buyers and go through multiple showings that may not yield good result, you can sell to us through a fast and easy process. Regardless of your reason for wanting to sell your house, we can offer cash payment for your house to help you get out of any financial fix that you might find yourself in. Let us help today!
Any number of reasons can prompt you to sell your house quickly for cash. We can make you a no-obligation cash offer for your house irrespective of your reason for selling.
Simply complete our property information form now and we will get back to you with a cash offer for your house within the next 48 hours if you are looking to sell your house quickly in Virginia.
We Buy Houses in Virginia …
With a current population of 8,382,993 and growing, it's the perfect time to sell your house in Virginia.
Since the beginning of time in 1788, folks have been selling their homes in Virginia
Lawmakers in Richmond, the capital of Virginia, are always coming up with new laws in congress in order to save you money when selling your home.
Since 1780, Richmond the capital of Virginia, people have been selling their homes.
Can you believe Virginia is 60100 square miles? Houses for sale galore!
The first step in selling a house is a Purchase Agreement between the Buyer & the Seller. Each state has an Official residential purchase agreement. In order to find the official document for use, visit the Virginia realtor board page.
Fun Fact: The biggest industry of Virginia is Tabacco crops, and many of the people living there are working in the tabacco industry
Visit the Virginia by following the link, Virginia.
Check out the State Page of Virginia for additional demographic information for Virginia.