YOU CAN COUNT ON US TO HELP YOU SAVE YOUR PROPERTY
Going through a home foreclosure is one of the most difficult situations a homeowner can find themselves in. Are you going through foreclosure or are you at the brink of it? If you answered yes, you might be asking yourself how you ended up in a situation where the property you worked so hard to buy is now in immediate danger of being taken away from you. A leading source of information about property, known as CoreLogic, reports that January 2015 witnessed the foreclosure of more than 43,000 houses in the United States. The previous year, 2014, experienced more than 562,500. In the last five years, there has been an obvious increase in foreclosures and it continues even to this day.
Most homeowners fail to understand that there are better alternatives to selling via a realtor when they want to sell their property. Over the years, the real estate industry has undergone some major changes so much so that homeowners now prefer to sell their homes to real estate investors rather than realtors, because selling homes through realtors is usually characterized by delays, commissions, and other costs. The following are some factors to consider if you are wondering why you should not sell your house through a realtor but sell to real a real estate investor instead.
Working with real estate agents means you will have to pay high commissions and agent fees. After all the inconvenience, the agent may not sell your house at the best price. Contact BiggerEquity today to give us the details of your house. You can sell your house without going through the stress of selling with agents.
What Others Are Saying…
Houses in Indiana and surrounding areas are sold to us every single day.
For the last 6 years and counting, BiggerEquity has put smiles on the faces of homeowners who came to us distressed. We have solutions for every situation and whenever the need arises, we develop brand new solutions to keep homeowners pacified.
My friend, you deserve much more than bills and stressful homeownership complications coming at you like missiles in a war. Don't you think it's time to get out of that zone and come sell your house fast to us? Our fair cash offers will make all the difference you need in your life.
We live in Indiana and feel like helping homeowners there in their times of need, is the right thing to do. Our cash offers are fair, and we never pressure you to fix anything before we pay you cash in hand. Need cash for your house in the next few days? Call us at 866-333-8377 NOW to confirm.
Enjoy a Hassle-Free Transaction from Start to Finish!
You won't experience the delay of waiting for us to get loan approvals to buy your property. We have the cash to buy your house and pay off whatever debts you owe.
We aim at creating a win-win deal that benefits you and us. This is why we keep every step of the transaction transparent.
The seller agreement and documents for escrow will be provided by us; all you have to do is sign them. Yes, we are that easy to work with!
You get to sell your property without closing fees, agent fees, or expenses from paperwork. We take care of all that.
The condition or your house won't deter us. We will buy your house for cash irrespective of its condition.
We have the resources to ensure you sell your house fast for cash and close with us within 7 days.
Sell your house faster in Indiana with my company. It is faster than selling through a real estate agent.
We can buy your house and any real estate investments in Indiana in less time than the duration it takes most property listed on the local real estate market to be sold.
At the moment, the number of homes on the market is on the high side and buyers are being very picky about which homes they buy. Many buyers know this and they capitalize on it to make very ridiculous offers that homeowners may be under pressure to accept because they are uncertain about whether another buyer would show up at their doorstep any time soon.
Simply fill out the form below if you need to sell your house in Indiana with a process that is faster than selling your house through a local real estate agent. We will evaluate your house immediately and make you a solid offer for it in a few hours!
We can come up with an offer to purchase your house quickly.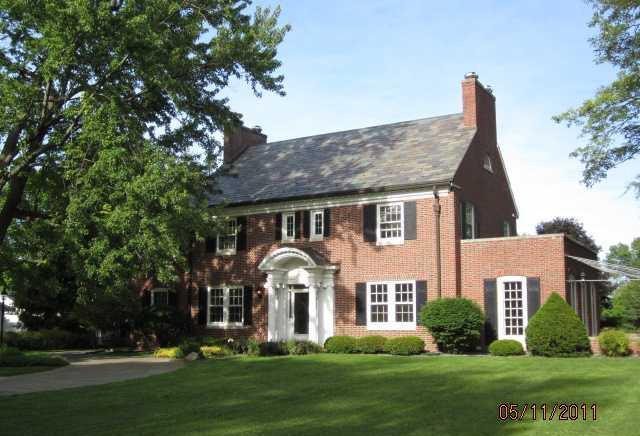 Are you stuck in the process of selling your home?
Selling your house on your own is a very daunting task. You may have a hard time finding a qualified buyer who is willing to buy your home fast if you are selling for the first time.
FAST AND EASY PROCESS!
Many Homeowners are asking, "How can I sell my house fast in Indiana?" Selling yours for cash is a great way to sell your house fast and receive your money instantly. It is a very practical option if you have a lot of equity on the property but it may not be the best option if you have low equity or no equity. If you prefer a non-cash offer, we can work something out and make you an offer at a discount to enable us make some profit and minimize the risks we will be taking because we will still have to cover marketing costs, repair costs, carrying costs, financing costs, closing costs, the risks of having the house on the market for long periods, and tax payments when the house is sold.
These days, you can sell your house fast over the internet, even if you are a first-time seller. You can find a reliable buyer at any time and any day but you need to have some experience in the real estate industry to have a hassle-free sale.
DO YOU NEED TO SELL YOUR HOUSE FAST IN Indiana?
We can buy your home or other kind of property fast and pay you cash no matter the condition. Selling your real estate property via traditional methods can be slow and expensive. This is hard to deal with especially when you need to sell your house without delay and avoid any expenses. We can buy your house whether you are selling due to divorce, relocation or any other reason and you do not have to pay for any repairs or improvements to your home when selling to us.
Getting a short sale is the only way to sell your property if you owe more than your property is worth. The process involved in a short sale is a little different from usual home sales. Instead of working with you, the buyer works directly with the lender to come to an arrangement on the value and price of your house. After this, the seller makes a final commitment at the end of the process and a settlement letter is received from the bank. What matters the most in these negotiations is the value of the property because the amount that is owed is usually not a primary concern. Depending on their rules, most lenders are willing to take up to 15% less than the actual worth of the property and allow the seller to walk away from mortgage debt after the lender issues satisfaction on first mortgage.
All aspects of the short sale are managed by the title company; which makes sure the transaction benefits the seller in the following ways:
Tailoring the process and timeline to suit the seller's needs.
Making sure the bank's valuation of the house is fair. Value is the most important factor in a short sale, not price.
Overseeing the processes involved in every stage of the short sale and providing creative solutions via secondary lien holders.
A dedication to completing the short sale regardless of the situation.
Sell Properties and Real Estate for Cash.
BiggerEquity is without doubt the best real estate investors in Indiana because we set the standard and serve you to best of our ability by relying on the experience we have amassed over the years and our vast knowledge of real estate business.
Our major objective is to help our local homeowners regain their freedom from burdensome situations. You can receive a fair cash offer from us now with no hassle and no obligation.
Here's how we do it:
We make you an all cash offer for your home by making an evaluation of your home and analyzing present market conditions. You will not be required to make any repairs; we will buy your home as-is and close on the property quickly so that you can move on to other important things in your life.
Sell your House Quickly in Indiana No Matter its Condition. Find Out if your Property Qualifies you to Get an All-Cash Offer from us Below…
Sell your house quickly in Indiana.
Most homeowners who work with real estate agents endure long waiting periods while their homes sit on the real estate market without being sold. While selling or listing a home with a real estate agent might be a good option for some persons, it is not suitable for many others especially homeowners who wish to sell their Indiana homes fast. It is quite difficult to sell a home in Indiana because the stringent lending requirements of most banks makes it difficult for potential buyers to qualify to buy your home through a bank loan. Call BiggerEquity today to sell your Indiana house fast!
Our goal is to help you regain control of your situation by informing you of alternative solutions available to you at the moment. Give us a call today or just complete the form below and we will contact you with a solution for your real estate problem that can potentially help you get your normal life back. We operate a very simple system, so if you need to sell your house quickly in Indiana then be sure to read on to understand the process.
Over the years, we have bought hundreds of houses for fair prices from homeowners who want to sell their house fast and as-is.
We take pride in our goals and values and try to understand the unique circumstance of each seller who reaches out to us.
Want to sell fast? I'm here to help you ease your stress.
BiggerEquity is committed to rendering the best service. Our business has stood the test of time because of our dedication to integrity in all our business transactions.
I'll buy your house as-is… Be it ugly, good looking, big, small or anything in between. I'm your friendly neighbor, a local investor, and not some unknown company.
Accept the cash offer made on your "as is" house and choose a closing date that works for you.
What options are available to me for selling my Indiana house?
You can sell your house to an average buyer, if you don't mind waiting patiently for them to wrap up the process of obtaining funds from a Bank. If you are willing to part with commissions and wait indefinitely, then you can consider listing it with a real estate agency. But if you can't deal with all that, an investor is sure to buy your house in barely 7 days. So what's it gonna be for you?
No long contracts… just a small read. I'll give you a simple, well written cash offer and a closing date.
The choice of who to trust with getting your house sold is entirely up to you. But if the investor option is top on your mind, then we are expecting your call at 866-333-8377 right away. We buy houses fast. And we never fail to pay cash on or before the date preferred by house owners. Is that cool or what? Now, it's time for you to get in touch with us at 866-333-8377
We Buy Houses in Indiana …
With a current population of 6,619,680 and growing, it's the perfect time to sell your house in Indiana.
Since the beginning of time in 1816, folks have been selling their homes in Indiana
Lawmakers in Indianapolis, the capital of Indiana, are always coming up with new laws in congress in order to save you money when selling your home.
Since 1825, Indianapolis the capital of Indiana, people have been selling their homes.
Can you believe Indiana is 361500 square miles? Houses for sale galore!
The first step in selling a house is a Purchase Agreement between the Buyer & the Seller. Each state has an Official residential purchase agreement. In order to find the official document for use, visit the Indiana realtor board page.
Fun Fact: More than 100 species of trees are native to Indiana. Before the pioneer's arrive more than 80% of Indiana was covered with forest. Now only 17% of the state is considered forested.
Visit the Indiana by following the link, Indiana.
Check out the State Page of Indiana for additional demographic information for Indiana.