How do I sell my house quickly?
Are you unsure if selling your house to BiggerEquity is the best choice for you? It is normal to feel a bit unsure about which option to go with when you need to sell your home since you can choose to sell to a home buying company, FSBO, or work with a realtor . It helps to know that there is no "one-size-fits-all" solution for selling your home; rather, it depends on your situation. While our solutions may not be the best for everyone, we are proud to let you know that it is the best for thousands of sellers out there.
Is your house not clean? We will buy it either way. We even buy houses that have been struck by lightning, damaged by fire, or in the middle of foreclosure and successfully renovate and lease them. We can buy your house for cash no matter where you live. We keep the transaction simple and fast. At BiggerEquity, we just have to complete a few steps before making you a cash offer and buying your property quickly if you accept.
Do you need to sell your house quickly in Lakeland, Florida? We can make you a fair all-cash offer fast!
What Others Are Saying…
Are you Considering Selling your Home? Thinking of Making Home Upgrades?
The market here has seen better days. These days, homes have lower value than in other parts of the country. To compete favorably with other houses on the market, your house needs upgrades that make it move-in-ready since most buyers often shy away from homes that are out of date or in need of repairs. They prefer homes that are in good shape . If your house is in need of repairs, preparing a work list might be a good choice now.
This raises the important question of whether you should bother investing in home enhancements and repairs since its value is already low. The usual answer to this question is "no" because, in the end, such an investment usually yields undesirable returns, especially if the entire neighborhood needs a face-lift. You run the risk of incurring debt that you may not be able to repay if you take out a loan for this reason. Instead, there are better and more practical ways to use your time and money.
The cost of repairs can quickly run into thousands, which you may be unable or unwilling to pay. In such a situation, the best option will be to sell your house "as-is" and move on. You don't have to worry about repairs; We will buy your home as-is.
Do you need to sell your house quickly? Countless homeowners in your situation come to us all the time.
Let us make a no-obligation cash offer on your house now!
The paperwork will be taken care of by an Escrow company.
Receive full payment in a matter of days!
Is my Lakeland, Florida house not too ugly to sell fast?
Perhaps you're just worried for nothing and your house is not as bad as you think. Who even told you that your house is ugly? That person is not nice at all. Anyway, that's history. Just call us at 866-333-8377 and we will buy your so-called house fast! We're nice like that.
The value of houses appreciates or depreciates from time to time and whenever this happens in a neighborhood, all houses in that neighborhood are affected. Don't like the offers that you're currently receiving for your house? It is possible for you to land a significantly higher offer by contacting us today.
We are Real estate investors. We buy various houses on multiple offers you can choose from. We guarantee you a satisfactory business with us. Please feel free to navigate around our website and contact us should you have any comments or questions. We would like the opportunity to work with you.
Sell your House to us Without Hassle!
Many persons are overwhelmed by the idea of selling their homes and you may even find it a lot harder to decide whether to sell your home by yourself. You can successfully sell your house by yourself and enjoy the process of selling it if you are equipped with some essential information and knowledge of how to go about it. The following will help you prepare and represent yourself adequately when selling your home by yourself.
Investing money in the repairs of a home you want to sell can quickly incur some expenses that will take a toll on your wallet. You can avoid this by selling your house to BiggerEquity. BiggerEquity will buy your house even if it is ugly or old. We buy houses in any condition for a fair price.
Sell your house fast. No realtors!
Sometimes working with an intermediary to sell your house only adds to the stress, which you are already trying to avoid. This is why selling through real estate agents is not as popular as it used to be. Today, selling houses through real estate agents has been replaced by more reliable methods and newer technology.
Sell your House Quickly with a Unique Local Real Estate Company.
We do not list houses like real estate agents do, we buy houses directly from homeowners and we would like to buy your house if you are looking to sell.
We can help you if you find yourself in a difficult situation because of your house and it does not matter if you are inexperienced in selling a house without a realtor or not; we will be here to walk you through it. We will readily buy your house and take care of all the hard work plus you do not have to pay any commissions or fees.
We can help you irrespective of your reason for wanting to sell your house quickly in Florida. We have been in the business of buying homes in all parts of Florida for many years and have the skills to offer you the best service and treat you with respect whether you eventually sell your house to us or not.
Do you Need to Sell your Lakeland, Florida House in a Short Time Frame?
BiggerEquity will buy your house without these uncertainties or stress. We will make a cash offer on your house in as little as 24 hours after you submit the information about your property to us and close when you are ready. You do not have to stress about a thing irrespective of whether your house needs cleaning or extensive repairs.
Selling your house with a realtor is tedious most times. First, you have to spend money on home repairs and remodeling to make your home appealing, then you need to identify a trustworthy agent that can sell your house within the timeline that you have. It doesn't stop there: there's a ton of paperwork and signing to do without any guarantee of finding a buyer – even after waiting for many months.
Traditional real estate sales is a good option for some sellers but we provide a simpler and faster way for you to sell your house at a great price. A big drawback in the traditional way of selling real estate is that buyers may be forced to back out at the last minute because of indecision or failure to secure the necessary funding.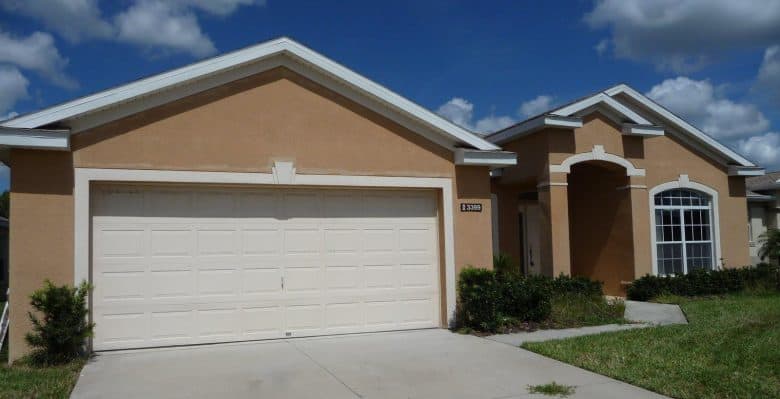 Are you Wondering how to Sell your Lakeland, Florida House Fast? We can Buy your House Quickly and Easily without Stress. We've got it all Covered!
As a real estate solutions and investment firm, we are experts in providing solutions to help homeowners get rid of homes that have become a burden to them as soon as possible. We are investors that can solve your real estate problems fast by making an all-cash offer for your house today!
Sell Your House in Lakeland quickly without spending money on expensive repairs or dealing with the stress of working with realtors. Instead of risking uncertainty and the expenses of selling your home through a realtor, you can sell your home to BiggerEquity and receive an offer from us on-site. Selling to BiggerEquity means you do not have to cover any costs for repairs and you do not have to clean your house before selling it. BiggerEquity is ready to buy your home today.
We are one of the foremost companies around that buy houses in Lakeland in its current condition (as-is). Don't stress yourself by trying to clean your house or spending money on repairs, or even paying tax liens. We will cover all these costs and buy your house quickly for cash.
No one buys houses faster than BiggerEquity. We give fair cash offers without stressing you out.
You can only imagine the flood of phone calls we receive from homeowners asking questions like: "Can you help me to sell my house fast?". And their reasons for wanting us to buy their house fast vary from one homeowner to another. For example, issues arising from the death of a loved one, the need to relocate, a foreclosure, tax sales, divorce, job loss, house damages, bad tenants, etc.
BiggerEquity is a Florida company that provides real estate solutions to homeowners. We buy homes directly from homeowners with the aim of making the sale easy and as fast as possible. Our team has over 6 years of experience in the Florida real estate sector.
Contact us to receive a FAIR CASH OFFER for your house today! We buy houses in any condition and you don't have to pay for repairs. Let us help you move on.
We Buy Houses in Florida …
With a current population of 20,271,272 and growing, it's the perfect time to sell your house in Florida.
Since the beginning of time in 1845, folks have been selling their homes in Florida
Lawmakers in Tallahassee, the capital of Florida, are always coming up with new laws in congress in order to save you money when selling your home.
Since 1824, Tallahassee the capital of Florida, people have been selling their homes.
Can you believe Florida is 95700 square miles? Houses for sale galore!
The first step in selling a house is a Purchase Agreement between the Buyer & the Seller. Each state has an Official residential purchase agreement. In order to find the official document for use, visit the Florida realtor board page.
Fun Fact: Florida is the state with the longest coastline
Visit the Florida by following the link, Florida.
Check out the State Page of Florida for additional demographic information for Florida.
Sell My House Fast in Lakeland Florida
The city of Lakeland is considered to part of Polk county.
Visit the Lakeland by following the link, Lakeland.
Check out the City Page of Lakeland for additional demographic information for Lakeland.
Lakeland is associated with these zipcodes: 33803, 33801, 33805, 33815, 33813, 33811, 33802, 33804, 33806, 33807
The coordinates for Lakeland are: 28.0556 latitude and -81.9542 longitude.
We buy in Polk, in cities like Winter Haven and their surrounding areas.