We buy houses in all parts of Pembroke Pines, Florida regardless of the condition, location, or price range.
Are you looking to sell your house in or around Pembroke Pines? Let us make you a fair and GUARANTEED all cash offer now to buy your house and hand you the check within 5 days. Discuss the details of your house with our team of licensed experts who have been buying houses for over 6 years by call us on 866-333-8377 today or summiting your property info on our website.
We are equipped with the skill and experience to help homeowners in different situations whether it be divorce , relocation, a house damaged by fire, problematic tenants, expensive repairs you can't afford, downsizing, far behind on mortgage payments, job loss, and many other situations.
Rest assured that you will receive a fair deal for your house because you are working with professionals who are eager to buy it!
What Others Are Saying…
Do you want to sell your house in Pembroke Pines, Florida?
BiggerEquity can make you an all-cash offer for your home in as little as a week no matter the condition of your home if you are looking to sell your home quickly in Florida and neighboring areas like Pembroke Pines. Whatever the condition of your house, we buy it as-is so you do not have to spend money on repairs.
The lengthy time it takes to sell a home is among the biggest problems that homeowners face today when looking to sell their houses. BiggerEquity skips the lengthy waiting periods and pay cash! This way, you do not have to go through the stress of the process of selling your home or paying huge sums of money as commission for agents. We can make you a cash offer in as little as 24 hours of having a look at your house.
We cover all Closing Costs
Closing costs can sometimes take up to 10% of the money you receive for your house after the sale. This cost sometimes run into thousands. However, by selling to BiggerEquity, we take care of all the paperwork and closing costs thereby saving you from the worry of spending extra money or time. You get to keep all the money to yourself when you sell your house to us.
Many companies buy houses fast around Pembroke Pines. Here's why you should choose us over them.
Many buyers in Pembroke Pines claim they can buy your house quickly so you may be wondering what makes us special. Well, here they are:
Our offers are fair and we relieve you of the stress of having to pay for repairs. We will buy your home as-is for cash and hand you the full payment at the closing table.
We won't make you take our offer against your will if you are don't like it. We are just a call away if you need advice on how to proceed or have any questions.
Do you need to sell your house in Pembroke Pines, Florida due to divorce?
Getting divorced may require the sale of your home. The process of selling a house is typically stressful but you can easily get overwhelmed by it if you are already dealing with the stress of the divorce. It is quite difficult to sell your house when you and your spouse are getting divorced especially when you have to bring potential buyers into your home for inspections. We are Cash Home Buyers based in Pembroke Pines and we can buy your house if you need to sell your house in Pembroke Pines when going through a divorce.
We buy homes from couples getting divorced inFlorida to help them avoid the stress that the process of selling their homes will add to their lives.
You don't have to pay for repairs; we can buy your home AS-IS.
If there is no equity, we can arrange a short sale regardless. Find out more about short sales here.
We buy homes for cash inFlorida.
We offer quick closing dates and we can close whenever you are ready.
You won't pay any commissions.
We can still close the sale from afar even when you have moved somewhere else.
Alternatively, you can re-finance your property and have your husband's or wife's name removed from the title and loan. However, you must qualify for a new mortgage based on your personal income in order to refinance. This process falls through sometimes; when it does, you will be left with the option of selling your house or putting it up for rent.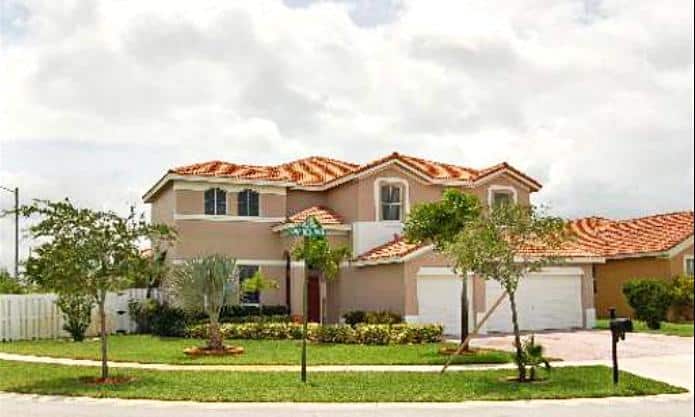 Sell your house to us and avoid being cheated by real estate criminals.
Listing your house with a real estate agent is just like gambling. Honestly. And you know what happens to losers in a gambling game: they get hurt. So why don't you simply sell your house to us instead? BiggerEquity is a highly reputable house buying company. We buy houses without selfish undertones.
We don't make you pay agency fees and commissions, just because you want to sell your house. Also, we want to relieve you of the stress involved in keeping that house prim and proper in preparation for people who want to inspect it before buying. These things cost money and if you don't have enough saved up in your bank account, you will be negatively affected. So, it's best for you to sell that house fast before things like taxes and insurance grab you by your throat!
Our enterprise is purposely set up for you and saddled with the task of assisting you. Do not hesitate! Keep the ball rolling! Supply the necessary information in the form below.
Are you looking for a professional and trustworthy cash buyer? Our company is ready to buy your house!
There are always great property deals on our inventory because we are always buying new property in Florida. Are you a real estate investor? Are you looking for great deals in Pembroke Pines with attractive discounts? We offer investors the best deals in Pembroke Pines.
Let me Buy your House in Pembroke Pines, Florida.
Your presence here indicates a huge chance that you want to sell your house fast but have no intentions of wasting time with first-time home buyers.
We understand your dilemma. First-time home buyers are often indecisive. Some may have little to no savings and low credit ratings. It is very likely they'll even ask you to cover all repair and closing costs.
This doesn't have to bother you. We buy homes from homeowners in all corners of Pembroke Pines to help them achieve their goals of selling fast.
We can Buy your House no Matter the Price, Condition, or Location.
BiggerEquity comprises a network of expert real estate investors. We pay cash for homes no matter the condition so whether you own a house that needs extensive repairs, need a fast cash sale or an inherited property in probate, contact us to get a quick offer from us today and we can close in a matter of days.
You may decide to sell your house quickly for cash for any number of reasons. The most common reasons include:
Mortgage terms that are not fair.
The loss of a spouse or a loved one.
Falling behind on payments.
Relocation due to work.
Your house may be in bad shape.
Damage caused by fire or storm.
Military transfer.
Foreclosure.
No equity to pay realtor commissions and fees.
An inherited house you do not want to keep.
Liens.
Liquidating assets to offset bills.
Estate sale.
No matter your reason for wanting to sell your house, we will offer you a fast solution for it.
Don't worry about the condition of your home; it won't stop you from selling it to us.
Sell your Pembroke Pines, Florida house to our company quickly or sell to a network of professional home buyers.
A few years ago, homes were selling very fast in this area but not anymore. Unless you have a very aggressive agent, selling your house in Pembroke Pines through a real estate agent can be pretty difficult nowadays. However, most agents are not aggressive.
Banks too have their foreclosed houses listed on the market at ridiculously low prices that make it difficult for your house to compete when you need to sell your house fast. Too many homes are currently listed on the market and there is more competition between homeowners with property listed on the market in Florida and nationwide.
We understand that selling your home is not a decision you made easily so we ensure the experience is stress-free. We explore different scenarios in order to provide you with the highest offer for your home that you won't get from any other buyer in Pembroke Pines.
We Buy Houses in Florida …
With a current population of 20,271,272 and growing, it's the perfect time to sell your house in Florida.
Since the beginning of time in 1845, folks have been selling their homes in Florida
Lawmakers in Tallahassee, the capital of Florida, are always coming up with new laws in congress in order to save you money when selling your home.
Since 1824, Tallahassee the capital of Florida, people have been selling their homes.
Can you believe Florida is 95700 square miles? Houses for sale galore!
The first step in selling a house is a Purchase Agreement between the Buyer & the Seller. Each state has an Official residential purchase agreement. In order to find the official document for use, visit the Florida realtor board page.
Fun Fact: Florida is the state with the longest coastline
Visit the Florida by following the link, Florida.
Check out the State Page of Florida for additional demographic information for Florida.
Sell My House Fast in Pembroke Pines Florida
The city of Pembroke Pines is considered to part of Broward county.
Visit the Pembroke Pines by following the link, Pembroke Pines.
Check out the City Page of Pembroke Pines for additional demographic information for Pembroke Pines.
Pembroke Pines is associated with these zipcodes: 33029, 33028, 33024, 33023, 33027, 33026, 33025, 33082, 33084
The coordinates for Pembroke Pines are: 26.0127 latitude and -80.3384 longitude.
We buy in Broward, in cities like Coconut Creek, Cooper City, Coral Springs and their surrounding areas.