Ready to sell a house?
Check out the testimonials of our previous clients here. Give us a call on 866-333-8377 today and we will buy your house even if it needs repairs, you are relocating, or for some other reason like our previous clients.
We close very fast and make a cash payment to you within hours or a few days after you contact us.
What Others Are Saying…
Don't Delay. Now is the Time.
How can I pay for HOA fees, mortgage, taxes and insurance on an estate house? You may want to work with your probate court and set up a bank account for the estate so the money from the estate can pay the bills. You'll need cuts checks from the bank account, so you can pay any bills.
At BiggerEquity, we are leaders in providing helpful solution to homeowners in respect to their estate problems. We work hand in hand, listening to your needs to determine the best fit to achieve your goals.
Dealing with the loss of a loved one can be very challenging especially when you have to worry about repair, upkeep, and security costs for the property. At this point, selling the house might be a good option.
Experience the Finest Real Estate Solutions!
We are Fast!
Get cash payment for your property.
One-to-One Interaction
We offer personal services to all sellers that work with us.
Genuine
Our goal is to help property owners as well as improve the quality of housing in the communities where we do our business.
Flexible.
We buy homes for cash and you do not need to spend time cleaning it or make any repairs no matter the condition.
Our experts will buy your house for cash.
Commissions and agent fees can sometimes get as high as 6% of the sale price, meaning that if an agent sells your house for $200,000, you will pay him about $12,000. While this might seem like a good option for people who are willing to wait and pay agent fees, our company offers you a better option that allows you to sell your house without this delay and extra charges.
This situation worsens when you consider the time it may take to value your home because of the complicated processes involved in summarizing and calculating the damage and needed improvements for your home.
Free Cash Offer for Your House, No cost. No obligation.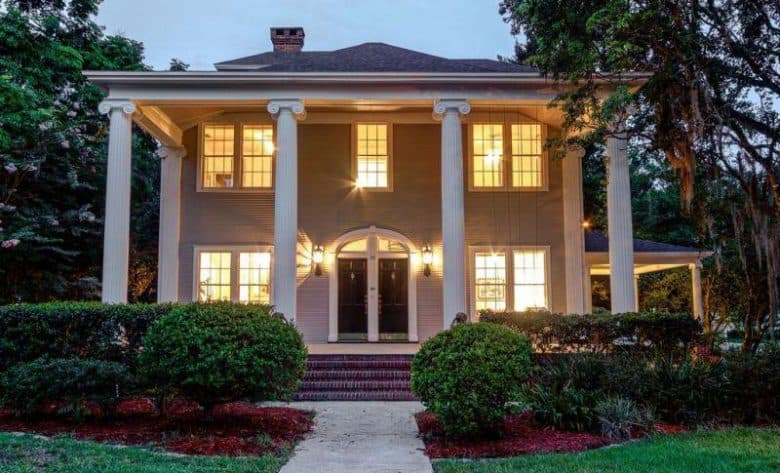 We Want to Help. Let Us Know How.
Give us a call at 866-333-8377 or fill out the contact form above and we will contact you with an easy and fast way to sell your house.
Once we have had a look at the house you are looking to sell, it usually takes 30 minutes for us to make you a deal.
You are under no obligation nor pressure to sell your house to us so you can always turn down the deal we bring to the table if you are not satisfied with it.
Give us a Call if you are Thinking "I need to Sell my House Fast" – We can Buy your Home for Cash very Fast!
BiggerEquity will purchase your house even if it is ugly. We do this because we are here to help! No matter the condition of your home, you need not worry about it; you can rest assured that we will buy it in that condition, give you the full cash payment, and close the transaction quickly, irrespective of the degree of the problem. You can expect to close without any extra fees and charges when you sell to BiggerEquity. Additionally, our offer puts you under no obligation.
Permit us to relieve you of the frustration of searching for a buyer for your DeLand house. We are ready to buy your house no matter its condition.
We put more money in your pocket.
One advantage of the full cash offer we give you for your home, should you accept it, is that it helps you avoid the hassle of dealing with complicated paperwork, or paying extra costs that accompany standard sales through agents. We make it is a win-win for everyone involved. This way, we can close in just 7 days.
Problems can arise at any time. You can sell your house to us if you are in a tough situation.
Is your house being foreclosed on? Has the court ordered you to sell your house because you are in the middle of a rough divorce? Perhaps you want to move out of your current home in DeLand to a warmer place because your children are all grown up and living on their own now. Are you a property owner tired of dealing with troublesome tenants? Have you inherited a house from a relative but cannot afford to keep it? Do you need to sell the house for an older relative who can no longer live alone? Do you want to sell your house because it is outdated and in need of remodeling?
Many people fall victim to foreclosure due to circumstances that are beyond their control so it may not be your fault that you are facing foreclosure. However, failing to take control of your situation and acting in the interest of your family will make you responsible when you lose your house.
Sometimes, we too wonder why older generations decorated their houses the way they did. These days, many people are very busy and find it hard to take time off to remodel or update their house and others cannot afford the cost of having professionals do it for them. From the early hours of the morning, you go to work on getting the kids ready for school, taking care of your aged parents, getting to work early, and in the evening, you have to make dinner for the family. With such a schedule, you will be exhausted by the end of the day and the only thing you will want to do at this point is to go to bed. Nobody wants to remodel or fix up the house after a hectic day like that. A great solution for this is to sell your outdated house and buy a new one. We can buy your fixer-upper house fast, even if you want to sell for CASH!
Just fill our simple form!
Are you experiencing the usual delay that comes with trying to sell through an agent? You may be looking to sell your house for a number of reasons. Perhaps you want to sell it because you just bought a perfect house and no longer wish to keep this one or because you are dangling at the edge of foreclosure.
We help home owners by helping them avoid foreclosure or sell a house that is no longer working for them. Fill out the form below to get started!
We would love to buy from you if you are looking to sell your house fast. In as little as 7 days, we buy houses in this area and neighboring parts.
Did you just say "Sell My House Fast in DeLand, Florida?"
You are not the only homeowner looking to sell their house fast. Hundreds of homeowners have worked with us and we found ways to help them so we can help you too, irrespective of whether you are:
-Dealing with Problem Tenants
-No Longer want to Keep the Property
-Downsizing
-Going through a Divorce, or
-Worried about extensive repair costs.
We will buy your house quickly
For many years, we have bought real estate in Florida at a discount, renovated them, sold them to investors, or rented the property out on the real estate market. Unlike misleading investors out there, we always deliver on our promise. BiggerEquity is made up of a team of experts who buy homes fast in Florida. Contact us if you are looking to sell your house quickly. Depending on our agreement, we even purchase your house on the same day you contact us.
NO COMMISSIONS, NO FEES
By selling to us, you won't have to worry about commissions, closing costs, and other fees. Traditional home sales incur realtor commissions and closing costs that can leave you with less money than you expected from the sale.
We Buy Houses in Florida …
With a current population of 20,271,272 and growing, it's the perfect time to sell your house in Florida.
Since the beginning of time in 1845, folks have been selling their homes in Florida
Lawmakers in Tallahassee, the capital of Florida, are always coming up with new laws in congress in order to save you money when selling your home.
Since 1824, Tallahassee the capital of Florida, people have been selling their homes.
Can you believe Florida is 95700 square miles? Houses for sale galore!
The first step in selling a house is a Purchase Agreement between the Buyer & the Seller. Each state has an Official residential purchase agreement. In order to find the official document for use, visit the Florida realtor board page.
Fun Fact: Florida is the state with the longest coastline
Visit the Florida by following the link, Florida.
Check out the State Page of Florida for additional demographic information for Florida.
Sell My House Fast in DeLand Florida
The city of DeLand is considered to part of Volusia county.
Visit the DeLand by following the link, DeLand.
Check out the City Page of DeLand for additional demographic information for DeLand.
DeLand is associated with these zipcodes: 32724, 32720, 32723
The coordinates for DeLand are: 29.0225 latitude and -81.2872 longitude.
We buy in Volusia, in cities like Daytona Beach, Deltona, New Smyrna Beach and their surrounding areas.