Sell Properties and Real Estate for Cash.
BiggerEquity is without doubt the best real estate investors in New Jersey because we set the standard and serve you to best of our ability by relying on the experience we have amassed over the years and our vast knowledge of real estate business.
Our major objective is to help our local homeowners regain their freedom from burdensome situations. You can receive a fair cash offer from us now with no hassle and no obligation.
Here's how we do it:
We make you an all cash offer for your home by making an evaluation of your home and analyzing present market conditions. You will not be required to make any repairs; we will buy your home as-is and close on the property quickly so that you can move on to other important things in your life.
What Others Are Saying…
You can sell your property as quickly as you need to using this method.
Do you need to sell your house fast in New Jersey for the best price? You have come to the right place! BiggerEquity will buy your house quickly through a professional , secure, and convenient process that will get you hooked in such a way that you will always want to work with BiggerEquity any time you need to sell any other property.
Have you been asking yourself "How do I Sell my House Fast?" Worry no more! BiggerEquity provides solutions for you to sell your house quickly irrespective of whether it is a loft, townhouse, or condominium. We offer the quickest, easiest, and most convenient way for you to sell your home.
Compared to rigid antiquated traditional methods of selling homes with realtors, BiggerEquity offers you a better alternative. At BiggerEquity, we are committed to helping you regain control of your situation. The SPEED, CERTAINTY, and CONVENIENCE we offer our clients remain unmatched in the industry.
Do you keep thinking, "How do I sell my house quickly?" We've got just what you need.
Contact Us
Give us a call or just fill out this form with your information including your postcode and property details. We will evaluate the information you submit to us and contact you with an offer in as little as 1 day.
Property Assessment
If you like, the offer we make you initially, we will have someone from our company pay you a visit whenever you think is convenient to assess your property.
Formal Offer
The report of your property assessment will guide us in making you a formal offer to buy your house.
Your Solicitor
We can get you an independent solicitor to represent you after you accept our offer.
Closing
After completing the legal paperwork, you get to choose a closing date that works for you and we will stick to it.
Want to sell your home? We can certainly help you as soon as you come to us; that's what we're here for.
We know selling your home can be very difficult, stressful and coupled with enormous amount of time consumption. We can help you skip through that. When you work with us, we'll handle everything so much that you'll be as calm as you could ever be. Listing is not your only option. More and more people are now realizing the power, flexibility and ease of a direct sale. Get a great price for your house while avoiding all the cost of a conventional listing.
Our form will guide you through submitting applicable information to us, so we can quickly resolve the issues you're currently faced with. Also, we will handle repairs and ensure you don't pay a dime in commissions. Talk about being result-oriented!
Once we receive your information, we will review the information and contact you to schedule a meeting and check out the property personally. This will help us give a cost estimate of the home.
Cities in Essex County we buy houses:
Cities in Hudson County we buy houses:
Cities in Passaic County we buy houses:
Cities in Union County we buy houses:
Cities in Mercer County we buy houses:
Cities in Camden County we buy houses:
Cities in Cumberland County we buy houses:
Cities in Middlesex County we buy houses:
Cities in Bergen County we buy houses:
Cities in Atlantic County we buy houses:
Cities in Monmouth County we buy houses: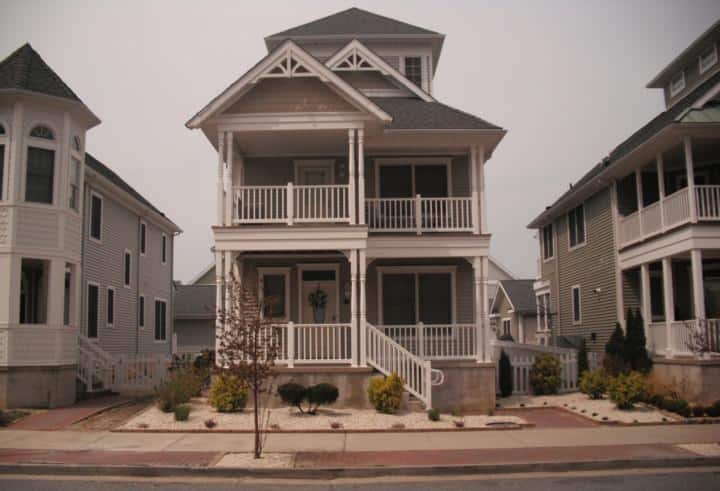 Sell my house in New Jersey fast!
Do you want to sell your home very fast in New Jersey for the best price? You stand a chance of achieving these goals if you sell your home to BiggerEquity. The question "how do I sell my house fast?" is a very common question on the minds of many homeowners these days and BiggerEquity is the answer to this question. Whether you wish to sell your condo, home, loft, or townhouse, BiggerEquity will buy it in a way that is simple and convenient for you.
Compared to rigid, outdated methods that are slow, BiggerEquity offers you a better and faster way to sell your home. Speed, convenience, and certainty are three things that real estate agents cannot guarantee you when you need to sell your home fast. We provide all three every time!
We buy your home directly so you can be sure that, with us, you will sell your home fast. We buy property in all parts of your state for cash. We can buy your home as fast as you want it sold and pay you in cash. You don't have to worry about closing costs, we've got that covered.
We buy New Jersey houses in a jiffy. Try us!
Do you own property that you will like to sell? Let us know about it today and we will make you a fair cash offer for it and have you choose a time that will be most convenient for you to close the sale with us.
BiggerEquity is the best company that buys houses in New Jersey in an effort to help homeowners to sell their homes fast for cash. Our reputation precedes us because we consistently offer unparalleled full home sale service that is hassle-free and exceptionally fast.
We are experts at providing real estate solutions that help homeowners to easily break free from difficult situations like having a property that has become a burden, facing foreclosure, probate, etc.
Sell your House to us Now! We can Help if you are in any of these Situations.
Family Changes.
Do you need to sell your house because you are getting divorced? Have you inherited a property you don't want to keep? Are your older relatives living with you because they are no longer able to live alone? Are you downsizing because all your children have moved out? We can help you.
Can't Afford Agent Fees?
Real estate agents and brokers typically charge about 6% of the total price at which you sell your property if you decide to work with them. So, if you will have to pay your agent $6,000 if your house is sold for $100,000. Contact us today if you don't want to pay this extra cost.
Having Trouble with Payments?
Sometimes, the state of the economy makes us spend more than we earn. In other cases, people lose their source of livelihood and find it hard to make their real estate payments on time. If this is your situation, you are not alone. We can help you get out of this situation even if your house is too expensive.
Sell your House to us Without Hassle! We Buy Homes AS-IS.
It doesn't matter if your house is damaged by fire or as a result of abuse by bad tenants. We are ready to buy your house AS-IS no matter the degree of repair it needs.
Don't worry about the condition of your home; it won't stop you from selling it to us.
We buy homes regardless of the condition and you do not have to spend any money on repairs, cleaning, or renovation before selling to us. We will take care of all that for you. We can give you a cash offer for your home without any contingencies and no obligation. This way you can focus on moving on.
Receive an Offer Today if you need to Sell your House.
BiggerEquity offers the #1 stress-free, fast, and simple process of selling your home in New Jersey. We operate a process that is more practical than selling your home through a realtor because we buy your house for cash and we buy directly from you so you do not have to worry about paying commissions to the realtor. Once you have reached out to us, we will make you a no-obligation cash offer for your house and buy it as-is, so you do not have to worry about selling your house with a realtor.
For many years, we have offered real estate solutions to homeowners as a means of improving the lifestyle and standard of living in all the communities and cities we work. We have many years of extensive real estate knowledge, resources, and experience that enable us to provide a broad range of real estate solutions to homeowners with different needs.
In every situation, we work one-on-one with every customer with the utmost professionalism to ensure the transaction goes smoothly. We make cash offer to homeowners and directly purchase their homes thereby bypassing all the usual delays, and creating a very fast streamlined transaction instead. We encourage the ownership of homes and the revitalization of communities across the state by purchasing and re-developing single and multi-family properties in all parts of the state. Our goal is to generally improve people's standard of living and rejuvenate their communities by improving the quality of housing available to them.
Are you saying, "I want to sell my New Jersey house as-is for cash"? Receive a Cash Offer for our House Right Away!
Have you tried to sell your house through an agent before? It can easily become a burden because you will need to clean the place up and be available when potential buyers need to see the house. Then, there is the awkwardness of letting complete strangers into your home for endless showings and inspections.
Our mode of operation is very different from the way real estate agents operate because WE PAY CASH; we do not need a bank to close transactions. Once you inform us of the house you want to sell, we will visit your property and give you an offer for your house in as little as 2 hours after we have had a look at your house. When you accept the offer, we can close any time that is convenient for you. It doesn't matter if your house is in a bad condition, needs repairs, or has tenants in it. You need not think about that, we will handle it. We do not depend on traditional sources of financing so if you wish to sell very fast; we can close the sale within 7 days and pay you in cash.
Receive a Cash Offer for Your House
Giving us a call today or filling out an online form is all you need to do to receive an offer your house today. We make the process stress-free and super-fast. No matter the location or condition of your home, we ensure the transaction is an easy one for you, treat you with respect, and give you an excellent income offer.
We Buy Houses in New Jersey …
With a current population of 8,958,013 and growing, it's the perfect time to sell your house in New Jersey.
Since the beginning of time in 1787, folks have been selling their homes in New Jersey
Lawmakers in Trenton, the capital of New Jersey, are always coming up with new laws in congress in order to save you money when selling your home.
Since 1784, Trenton the capital of New Jersey, people have been selling their homes.
Can you believe New Jersey is 7660 square miles? Houses for sale galore!
The first step in selling a house is a Purchase Agreement between the Buyer & the Seller. Each state has an Official residential purchase agreement. In order to find the official document for use, visit the New Jersey realtor board page.
Fun Fact: Served as the U.S. capital for a short period in the late 18th century. Newark is the state's largest city, although Trenton is the center of the largest Metropolitan Statistical Area centered in New Jersey.
Visit the New Jersey by following the link, New Jersey.
Check out the State Page of New Jersey for additional demographic information for New Jersey.