Are you in the market to sell your house in or around Saint Petersburg, Florida? Secure a fair all-cash offer from us today!
BiggerEquity is dedicated to providing straightforward, rapid, and convenient solutions for property owners facing real estate challenges. Our aim is to offer you an innovative solution for your property.
When you sell your house to us, you can bypass realtor fees and the anxiety of waiting for months (or even a year) to locate a buyer for your house. Allow us to present you with a cash offer and purchase your property today!
No need to worry about cleaning up or covering repair costs. We'll purchase your house as-is, no matter the issues it may have.
What Others Are Saying…
Purchasing Houses in Saint Petersburg, Florida
Visiting this page is a clear indication that you're thinking, 'I need to sell my house fast!' There could be various reasons behind this thought. You might want to sell your house fast to avoid losing your house due to mortgage payment difficulties. Perhaps you purchased the property at the market's prices, and its value has since dropped, leaving you owing more than it's worth. Maybe you've inherited a home that's difficult to sell because it needs extensive repairs or is damaged, and real estate agents haven't been much help. In such situations, you might be wondering if anyone can buy your house fast.
The good news is that you no longer need to worry. We can help you sell your house quickly and easily, regardless of its condition, size, or location. Our team of real estate investors is interested in purchasing various types of homes for renovation, flipping, or renting. We'll offer cash for your house, swiftly address any title issues, and complete the sale as quickly as possible.
Contact us today if you need to sell your home rapidly, even if it means accepting an offer below your home's market value. We can provide you with a cash offer right away and buy your house on the spot if you agree. To demonstrate our commitment, we can initiate the paperwork, set up the real estate contract, and see it through.
Are you Wondering, "Sell My House Fast?" We have an offer for you.
Receive a cash offer from us.
Enjoy our quick closing dates in as little as 20 days.
We take care of all the paperwork.
Working with investors makes it fast and a lot easier to buy or sell your house.
Sell your house as fast as you eager to sell it.
BiggerEquity is a distinctive homebuyer. You can receive a fair all-cash offer from us in as little as 24 hours after completing and submitting the property information form below. We will buy your house and close the deal according to your schedule. Whether your house requires major renovations or if you can't afford the repairs, don't worry; we will cover the repair costs. We pay cash for houses in Saint Petersburg and can close within a week, as we do not rely on traditional bank financing.
We offer real estate solutions for property owners of all kinds, regardless of their situation. Whether you're facing an imminent foreclosure, dealing with the loss of a family member, going through a divorce, or managing a troublesome rental property, we buy houses in all areas of Florida and neighboring regions. We've got you covered, even if your busy schedule prevents you from preparing your house for the market. Contact us now to sell your house without any hassle.
There are multiple options available to homeowners seeking a quick way to sell a home, with the timeline depending on the seller's needs. Reach out to BiggerEquity now or visit our website. Fill out the basic information about your property and provide your contact details to receive a free quote on your home from us in as little as 24 hours.
Need to sell your house fast Saint Petersburg, Florida? | We can purchase your house today! 866-333-8377.
Some people believe that these companies only purchase houses with external appearance issues, but they actually assist in various other situations.
We're not just interested in buying old houses; we also welcome new ones.
We're here to assist, so feel free to call us at 866-333-8377 if you'd like to have a direct conversation with us about your house or your specific situation.
Are you saying "I want to sell my house in Saint Petersburg, Florida?" Do you eager to sell in Saint Petersburg, Florida or Saint Petersburg, Florida?
We purchase houses in and around Saint Petersburg, regardless of the price range. Get a fair offer for your house from us today!
What's motivating you to sell your house? Is it a relocation? Are you facing foreclosure? Do you need a short sale because you can't keep up with your mortgage payments? Do you have outstanding liens? Are you going through a divorce? We're here to help, whether it's a vacant house or one in an uninhabitable condition. We provide assistance to homeowners in all kinds of situations, including those who've inherited property, want to sell their vacant house (whether it's in good or poor condition), are behind on payments, downsizing, or for any other reason. We'll buy your house, even if it needs significant repairs due to fire damage or has problematic tenants or relatives currently residing in it.
Are you seeking to sell your house? We can provide you with a fair cash offer now!
Homeowners in Saint Petersburg, Florida are amazed at how quickly we provide them with cash offers for their homes.
We are not newcomers to the game. With our past experiences in handling foreclosures, we comprehend the various timing issues and variations that often arise in these situations. We believe that there's always a way out of every difficult situation!
Unfortunately, in recent years, many people have fallen victim to foreclosure. Banks have had to change the way they handle these situations and have implemented measures to reduce the number of abandoned homes in the market. Banks may also opt to sell your home to qualified buyers in order to avoid foreclosure, but this process can be quite lengthy. Over the years, we have developed several methods to expedite the dealings with banks.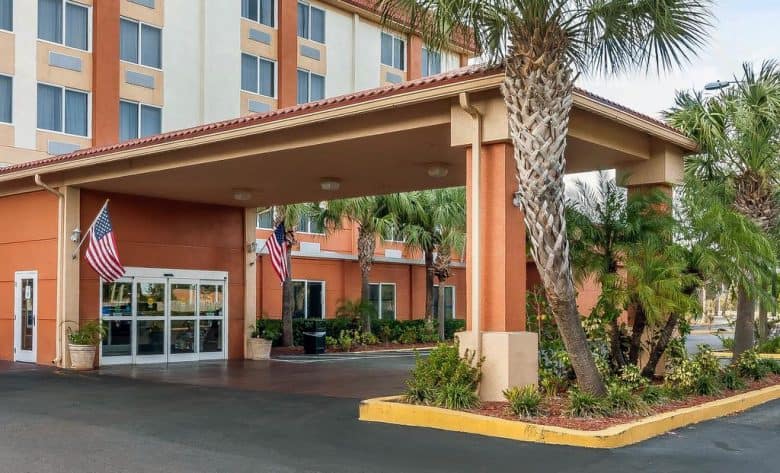 WE ARE PREPARE TO PURCHASE YOUR HOUSE IN Saint Petersburg, Florida STRESS-FREE AND WITHOUT RISK.
At BiggerEquity, our team members are local buyers who were born and raised in Saint Petersburg. Being local real estate investors, we live and operate within Saint Petersburg, and our mission is to address real estate challenges in the city, one house at a time. Our goal is to enhance the entire community and raise the quality of real estate in Saint Petersburg for the benefit of all its residents. If you need to sell your home, don't hesitate to contact BiggerEquity.
We purchase homes and other properties throughout all neighborhoods of Saint Petersburg. Regardless of any title issues, we are willing to take the burden of your property off your hands. We will buy your home as-is, whether you cannot afford the repair costs or simply choose not to cover them. For those in a hurry, we can close within a week, thanks to our ability to buy properties with our private funds instead of relying on traditional bank financing. If you own land that's causing you stress, sell it to us right away! To get started, fill out the basic information about your property below and submit it. Following your submission, we will provide you with a fair all-cash offer on your house in as little as 24 hours. When you work with us, you can sell your house quickly because we pay cash, and our approach offers a range of additional benefits that make it an excellent choice for most people.
Typically, we cover the closing costs when you accept our offer. Closing costs can sometimes become quite high when selling your home, and we want to save you from spending that extra money.
Sell your House Without Delay. We follow an Ethical, Honest, and Transparent Process. 
You might be wondering how we differ from other companies that claim to buy homes fast in Saint Petersburg.
Selling your house in Saint Petersburg can be challenging, especially if you have a busy schedule. Our mission is to assist you in such situations. Regardless of the size, location, or condition of your house, whether it's a mansion, a modest ranch, or in a desirable or less desirable neighborhood, we are interested in buying your house. Contact us today, and we will purchase your Saint Petersburg house quickly, alleviating the stress it may be causing you.
In addition to our role as a real estate investor at BiggerEquity, we also offer realtor services. We pride ourselves on providing all our clients, including you, with solutions guided by a strong sense of ethics, honesty, and transparency.
We Buy Houses in Florida …
With a current population of 20,271,272 and growing, it's the perfect time to sell your house in Florida.
Since the beginning of time in 1845, folks have been selling their homes in Florida
Lawmakers in Tallahassee, the capital of Florida, are always coming up with new laws in congress in order to save you money when selling your home.
Since 1824, Tallahassee the capital of Florida, people have been selling their homes.
Can you believe Florida is 95700 square miles? Houses for sale galore!
The first step in selling a house is a Purchase Agreement between the Buyer & the Seller. Each state has an Official residential purchase agreement. In order to find the official document for use, visit the Florida realtor board page.
Fun Fact: Florida is the state with the longest coastline
Visit the Florida by following the link, Florida.
Check out the State Page of Florida for additional demographic information for Florida.
Sell My House Fast in Saint Petersburg Florida
The city of Saint Petersburg is considered to part of Pinellas county.
Visit the Saint Petersburg by following the link, Saint Petersburg.
Check out the City Page of Saint Petersburg for additional demographic information for Saint Petersburg.
Saint Petersburg is associated with these zipcodes: 33705, 33707, 33702, 33762, 33713, 33712, 33711, 33710, 33716, 33715, 33714, 33701, 33703, 33704, 33729, 33730, 33731, 33732, 33733, 33734, 33736, 33737, 33738, 33740, 33741, 33742, 33743, 33747, 33784
The coordinates for Saint Petersburg are: 27.7931 latitude and -82.6652 longitude.
We buy in Pinellas, in cities like Clearwater, Dunedin, Largo and their surrounding areas.