Looking to sell your Trenton, New Jersey house fast? We will offer you cash for it today!
BiggerEquity is a family owned real estate solutions company based in New Jersey which specializes in offering efficient solutions to homeowners irrespective of whether they are facing foreclosure , finding it difficult to sell their property, or want to sell their house for other reasons.
Our team of home buyers will buy your house no matter the condition, so you do not have to worry about spending any money even if your house needs major repairs or renovation. Regardless of your home's condition, we can make you an offer that ensures you sell it off quickly without bothering yourself over repairs.
We are ready to buy your house regardless of its condition and we are eager to make you a cash offer for your home today no matter where it is located in New Jersey. Simply fill out and submit our short property information form today and we will contact you with a fair all-cash offer to buy your house as soon as possible. We are ready to close the deal at any time that is convenient for you. Alternatively, we typically close on home sale transactions in 5 days or less. The reason we close very fast is that we do not rely on banks for our financing; rather, we have our have our own funds to pay you in cash.
What Others Are Saying…
Did you just say "Sell My House Fast in Trenton, New Jersey?"
You are not the only homeowner looking to sell their house fast. Hundreds of homeowners have worked with us and we found ways to help them so we can help you too, irrespective of whether you are:
-Dealing with Problem Tenants
-No Longer want to Keep the Property
-Downsizing
-Going through a Divorce , or
-Worried about extensive repair costs.
We will buy your house quickly
For many years, we have bought real estate in New Jersey at a discount , renovated them, sold them to investors, or rented the property out on the real estate market. Unlike misleading investors out there, we always deliver on our promise. BiggerEquity is made up of a team of experts who buy homes fast in New Jersey. Contact us if you are looking to sell your house quickly. Depending on our agreement, we even purchase your house on the same day you contact us.
NO COMMISSIONS, NO FEES
By selling to us, you won't have to worry about commissions, closing costs, and other fees. Traditional home sales incur realtor commissions and closing costs that can leave you with less money than you expected from the sale.
Are you Saying, "Sell My House Fast?" We have an offer for you.
Get a cash offer from us.
Enjoy our fast closing dates in as little as 20 days.
We take care of all the paperwork.
Working with investors makes it fast and a lot easier to buy or sell your house.
Providing innovation and experience driven home-selling solutions.
Do you need to sell your house fast? We can buy your house and close the transaction within 5 days unlike when you have to wait for up to 65 days to close because you sold with an agent.
We have been buying homes in Trenton, New Jersey for more than a decade. We buy homes for cash in Trenton, New Jersey regardless of the condition or the price range. Contact us right away, if the thought "I need to sell my house fast" has crossed your mind lately.
With us, you get to sell your house on your own terms. Simply complete and submit the form below to receive a call from us within the next 2 hours.
Here's an option to sell your house fast in Trenton, New Jersey.
Selling your house on your own or with a real estate agent can be get very frustrating. You already know this by now if you have already tried those options. For starters, you will need to invest time and effort to keep the house clean, and you have to be available to show prospective buyers your home. Then, there is also the awkward part of letting total strangers into your house over and over again for showings and inspections.
Recently, things have gotten a little tricky in the financing sector. For example, lenders suddenly change loan requirements at the last second and this usually causes major delays if you are selling to a standard buyer.
Selling your house to a private real estate investment firm like us is a good option to avoid the risk of working with a buyer that will back out at the last minute.
Come and take cash in your hand for that house of yours in Trenton, New Jersey.
BiggerEquity provides solutions for New Jersey homeowners who need buyers no matter their situation or the seller's condition. We buy homes in Trenton on short notice and can close the sale as fast as possible irrespective of whether your house needs major repairs, you live in it, or whether you have given it out on rent. We are here to buy your house.
Whatever the scenario, irrespective of the condition, you can still sell your house quickly in Trenton. We offer homeowners in Trenton help by making an offer to buy their houses for the best cash price as fast as possible. We specialize in making sure that you sell your house fast through an easy process. We usually close the deal in a matter of days if you work with us.
Contact us anytime to learn more about how we can help you if you are dealing with foreclosure and need to sell your house fast or want to know how we operate. We will be happy to answer any additional questions you may have.
Instead of Letting the Costs Accumulate with Each Passing Day, We can Buy your House Quickly.
We help people who do not want to sell their houses through traditional channels to sell their house in Trenton. By helping people sell their house fast, they can focus on other important things instead of dwelling on the sale. We are here to help people.
We buy real estate across the country. Beyond the house buying services we provide, we are also real estate problem solvers. Our major objective in all our transactions is to help solve any problems that homeowners are having with their property even when conventional selling methods fail to get their houses sold or when time is of the essence. We are able to make an all cash offer to homeowners who wish to sell their houses fast. Alternatively, we can re-negotiate the debt with the bank to reach an arrangement that will lighten the burden. Our objective is to provide a fair solution for your problem as soon as possible.
It doesn't matter if your house is ugly, facing foreclosure, in the middle of legal issues, behind on payments, or in very bad shape or in a state of disrepair. We are experts at solving even the most complex real estate issues including problems that the majority of real estate agents have a hard time resolving. We can close the sale very fast because we will buy your house with our own money without relying on external financing. Unlike realtors, we are professional home buyers with access to the funds, legal resources, and knowledge of the real estate industry to buy your house for cash!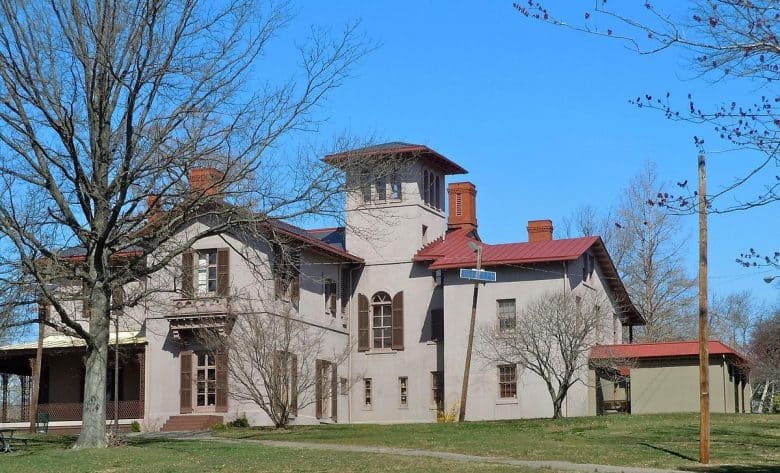 Sell my Trenton, New Jersey home fast!
If you have decided to sell your home to us, the success of the sale is not determined by valuation, financing, or home inspections. The process we use bypasses these steps and speeds up the sale via a cash transaction. We usually close between 7 to 10 days.
A lot of people who have no idea about how to sell their house for cash come to us all the time. Based on our many years experience of paying cash for homes, we give them effective tips and advice that guide them through the entire process.
This way, you do not have to mount the "for sale" sign in your yard and you do not have to endure unending showings while waiting for offers to start coming in.
Do you have a house in Trenton, New Jersey? We will buy it fast and relieve you of the stress involved in showing it to prospective buyers, or spending excessively on money-sucking repairs and unforeseen circumstances.
If you want to save your time and avoid the hassles involved in house selling, then using a real estate agent is not an option. Otherwise, you might spend months looking for an agent that is trust-worthy, get stuck to a contract for a long time, invest money in order to clean and stage your house, make repairs that can cost you thousands, get average buyers and agents to see your house with fingers crossed that they get approval on their loan applications, and after all those efforts, still end up consumed by the fear of repeating the entire process if escrow issues surface. You really do not deserve to go through these hassles to sell your house.
Depending on escrow to close is unreliable and if it fails (which if often the case than not), you have to start all over again from scratch. With your belongings hanging between your house and the next one you'll be moving into, this situation has the potential of leaving you all messed up!
Over the years, we have helped people to overcome the hassles associated with selling their properties; we are always ready to do the same for you, beginning with an incredibly fair cash offer!
We Buy Houses in New Jersey …
With a current population of 8,958,013 and growing, it's the perfect time to sell your house in New Jersey.
Since the beginning of time in 1787, folks have been selling their homes in New Jersey
Lawmakers in Trenton, the capital of New Jersey, are always coming up with new laws in congress in order to save you money when selling your home.
Since 1784, Trenton the capital of New Jersey, people have been selling their homes.
Can you believe New Jersey is 7660 square miles? Houses for sale galore!
The first step in selling a house is a Purchase Agreement between the Buyer & the Seller. Each state has an Official residential purchase agreement. In order to find the official document for use, visit the New Jersey realtor board page.
Fun Fact: Served as the U.S. capital for a short period in the late 18th century. Newark is the state's largest city, although Trenton is the center of the largest Metropolitan Statistical Area centered in New Jersey.
Visit the New Jersey by following the link, New Jersey.
Check out the State Page of New Jersey for additional demographic information for New Jersey.
Sell My House Fast in Trenton New Jersey
The city of Trenton is considered to part of Mercer county.
Visit the Trenton by following the link, Trenton.
Check out the City Page of Trenton for additional demographic information for Trenton.
Trenton is associated with these zipcodes: 08638, 08611, 08618, 08629, 08609, 08608, 08601, 08602, 08603, 08604, 08605, 08606, 08607, 08625, 08645, 08646, 08647, 08650, 08666, 08695
The coordinates for Trenton are: 40.2237 latitude and -74.7640 longitude.
We buy in Mercer, in cities like Princeton and their surrounding areas.