Just fill our simple form!
Are you experiencing the usual delay that comes with trying to sell through an agent? You may be looking to sell your house for a number of reasons. Perhaps you want to sell it because you just bought a perfect house and no longer wish to keep this one or because you are dangling at the edge of foreclosure .
We help home owners by helping them avoid foreclosure or sell a house that is no longer working for them. Fill out the form below to get started!
We would love to buy from you if you are looking to sell your house fast . In as little as 7 days, we buy houses in this area and neighboring parts.
What Others Are Saying…
Do you Need to Sell your House Quickly no Matter its Condition? We are Ready to Buy!
BiggerEquity consists of a network of expert real estate investors who can buy your house for cash in New Jersey. Our investors are ready to make an offer on your house quickly and work with you to close the sale within a matter of days, regardless of whether your home needs extensive repair work you don't want to pay for, is an inherited property with probate issues, or if you just need to get rid of the property and move on. We remain the undisputed champions among New Jersey house buyers and you can always count on us to give you the best offers and fair deals.
We will Buy your House no Matter your Situation, be it:
-Relocation due to job transfer.
–Damage by water or fire.
-Pre-foreclosure.
-Very late payments.
-Less than desirable neighborhood.
-Structural problems.
-Environmental problems.
You can easily avoid the uncertainty that comes with trying to sell your house with a realtor if you accept our offer to buy your house. This way, you will not have to go to bed and wake up thinking about "when" or "if" you will ever sell your house or "how much" you will get from the sale.
Three Simple Steps is All it Takes to Sell Your Linden House to Us.
Stage 1: Submit the Online Form or Give us a Call.

Give us a call or complete and submit our online form to get a free quote for your home after a short conversation with us over the phone. If you accept our fair offer to buy your Linden house, we will immediately move things to the next stage.

Stage 2: Arrange a Meeting in Your Home.

Like other companies that buy houses in Linden, we will have one of our expert home buyers pay you a visit to assess your home and see if any sections require some repair work (Note that we will cover all the repair costs; you do not have to worry about it). After the appraisal, our specialist will explain every detail of the findings and agreement to you. If you sign the agreement, we will proceed to the third and final stage.

Stage 3: Choose a Closing Date and Get Your Money.

We will handle all paperwork involved in the transaction and allow you to choose when you will like to close. On the closing date, we can all sign the necessary documents and you will get the cash payment for your house immediately. We provide the simplest way to sell your house in Linden.
We can Help Stop Foreclosure from Drowning you in Debt.
One of the worst fears of any homeowner is foreclosure. This is very understandable because the thoughts of negative credit ratings and of losing your house would worry anyone.
In New Jersey, having to wait for five years before being allowed to buy a new house after your previous home is foreclosed on is not your only problem. This is because your credit standing will also have a bad record for seven years, which would prevent you from being able to apply for any credit cards. We can help you avoid foreclosure and all the stress that comes along with it.
You can bypass all this hassle by selling to us. Selling your home to us saves you a lot of time.The process is simple and fast.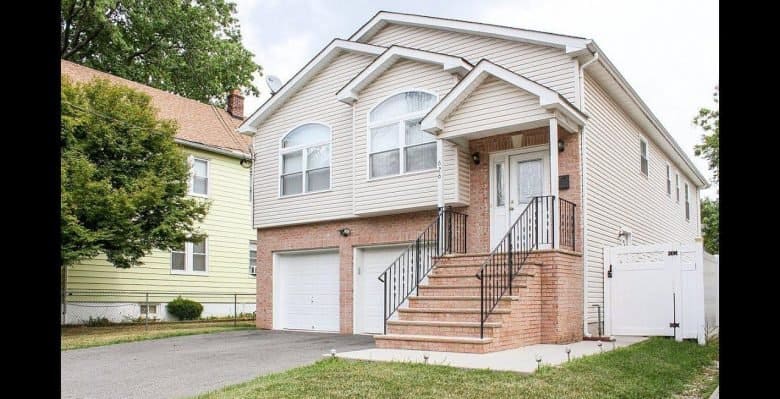 Have you been thinking, "I need to sell my house in Linden, New Jersey quickly" lately?
The decision to sell your house in Linden is not an easy one but we will do everything within our power to make it as hassle-free as possible for you. There is no obligation whatsoever. Get started by completing the form on this page.
Your Decision is a Brilliant One; Here's Why:
You will not have to pay any listing fees or commissions to agents. We save you time and money because you don't have to go through multiple showings or pay for repairs. Instead, you get to sell your house fast AS-IS. We can buy your house quickly and close super-fast without hassle so you do not have to wait for many months before closing on your house. This way, you won't have to worry about realtors who cannot deliver on their promise to sell your house and you don't have to worry about any paperwork. We will take care of all that for you.
You always have the option of selling your house the traditional way by working with a realtor. However, you cannot be certain of how long your house will have to sit on the market while you incur more expenses and mortgage debt. BiggerEquity can make you a no-obligation cash offer and buy your house today! Call us or fill out the form right away to get started.
You can sell your property as quickly as you need to using this method.
Do you need to sell your house fast in Linden for the best price? You have come to the right place! BiggerEquity will buy your house quickly through a professional , secure, and convenient process that will get you hooked in such a way that you will always want to work with BiggerEquity any time you need to sell any other property.
Have you been asking yourself "How do I Sell my House Fast?" Worry no more! BiggerEquity provides solutions for you to sell your house quickly irrespective of whether it is a loft, townhouse, or condominium. We offer the quickest, easiest, and most convenient way for you to sell your home.
Compared to rigid antiquated traditional methods of selling homes with realtors, BiggerEquity offers you a better alternative. At BiggerEquity, we are committed to helping you regain control of your situation. The SPEED, CERTAINTY, and CONVENIENCE we offer our clients remain unmatched in the industry.
Are there people who buy houses for cash in Linden, New Jersey?
We buy New Jersey houses for cash, and we've been doing this for over one decade. Our offers are widely sought after because we put the needs of homeowners into careful consideration while trying to define the most befitting price. Give us a call at 866-333-8377 today, and let's buy your house fast!
We represent both homeowners and investors, to ensure that both parties are mutually satisfied. Our team comprises of real estate professionals who know the rules of property investment and abide strictly by them.
It's not so easy to find buyers for houses that require expensive renovation before new owners can feel comfortable in them. But we know exactly how to find buyers that will be interested in such houses and link them up with the distressed owners.
Get a cash offer for your house in Linden, New Jersey today and sell your house fast!
Is selling for cash an ideal option for me?
There are no one-size-fits-all solutions for real estate issues; it all depends on the particular situation, your finances, your goals, and timeline. While selling for cash may be the best option for some people, it may not be the best for others. Contact us to receive recommendations today. The information you provide will guide us in determining if selling your house for cash is the best option for you or if you should use other alternatives, such as selling through real estate agents.
How can I be sure your offer is fair?
Our offers are always fair because we use the current value of your property as the principal determining factor of our offer. Like all real estate professionals, we provide you with a market analysis of property that is comparable to your home. This information usually includes the average price for which houses with the same number of bedrooms/bathrooms, square feet etc. as your house were sold recently or the price of similarly listed homes. We compare the average prices of these comparable properties to the current condition of your house, and then deduct the cost of needed repairs for your home before making you an offer.
What if I think now is not the best time to sell?
We will not put you under any kind of pressure if you think now is not the right time to sell your home. If buying your home will hurt you in any way, simply notify us about it. We will be happy to meet with you to talk about it and appraise your present financial situation, needs, and goals to determine if the sale is a good fit or whether it is best not to sell at this time. We can also recommend alternatives that you could pursue.
I Need a Way to Sell my House Quickly!
BiggerEquity is ready to buy any house that's up for sale in Linden no matter how sophisticated or dilapidated it might be. We are a selection of some of the finest experts in the home buying industry and we keep things simple by making you several offers you can choose from. We are ready to pay cash for your house or take over your loan if that is what you want.
If you are a homeowner in New Jersey looking to make some quick cash by selling your home, simply call us today. Whatever your reasons for selling, whether it be relocation or paying off debts, we will help you achieve your goals. With us, you will not experience any delays before selling your house. As expert home buyers, we understand the importance of speed. This is why we are committed to closing on your home within 10 days. Therefore, should you need a hand to navigate a home sale deal, buy your house, and close as fast as you like – just give us a call now!
We have the cash to buy your house immediately so you do not have to wait for bank financing before selling your house to us.
We Buy Houses in New Jersey …
With a current population of 8,958,013 and growing, it's the perfect time to sell your house in New Jersey.
Since the beginning of time in 1787, folks have been selling their homes in New Jersey
Lawmakers in Trenton, the capital of New Jersey, are always coming up with new laws in congress in order to save you money when selling your home.
Since 1784, Trenton the capital of New Jersey, people have been selling their homes.
Can you believe New Jersey is 7660 square miles? Houses for sale galore!
The first step in selling a house is a Purchase Agreement between the Buyer & the Seller. Each state has an Official residential purchase agreement. In order to find the official document for use, visit the New Jersey realtor board page.
Fun Fact: Served as the U.S. capital for a short period in the late 18th century. Newark is the state's largest city, although Trenton is the center of the largest Metropolitan Statistical Area centered in New Jersey.
Visit the New Jersey by following the link, New Jersey.
Check out the State Page of New Jersey for additional demographic information for New Jersey.
Sell My House Fast in Linden New Jersey
The city of Linden is considered to part of Union county.
Visit the Linden by following the link, Linden.
Check out the City Page of Linden for additional demographic information for Linden.
Linden is associated with these zipcodes: 7036
The coordinates for Linden are: 40.6251 latitude and -74.2380 longitude.
We buy in Union, in cities like Elizabeth, Plainfield, Rahway and their surrounding areas.