Need to sell your home fast?
"With the growing number of complaints about low appraisals, having a cash buyer has become even more appealing."- Forbes. Here are some other reasons why we're a better solution if you need to sell your home quick.
Our goal as a Company focuses on buying houses. Save yourself cost of hiring a Contractor to handle the repairs.
Save tens of thousands of dollars on commissions and fees when you sell off your house. At BiggerEquity we offer risk and hassle free sale and with absolutely no commission or any other fees. Get your payment in fair cash today by selling us your house, call us today at 866-333-8377.
What Others Are Saying…
BiggerEquity Buys all Property for Fair Cash Offers all Over Clifton, New Jersey. Let us Make you an Offer Today.
Do you want to sell your house in Clifton? We can buy directly from you without any intermediaries, agent fees, or commissions. You won't have to pay any repair costs either; we've got that covered too? Contact us today to provide us with the basic information about your property and receive an offer for your house right away. If you find our offer suitable, we can close the transaction in a matter of days and pay you the agreed amount for your house. Contact us now to learn more.
Yes, it is possible to sell your house fast and without going through the usual hassle or paying commissions to realtors. Sometimes, keeping your house can become a burden. This is especially the case when you own a house that is not in shape for the market or one that is no longer suitable for you. No matter your situation, we would love to help you get through it, regardless of whether there are liens, or you are facing foreclosure , or looking to downsize.
Keeping a house you no longer want can be burdensome but selling it through conventional channels can be time-consuming, complicated, expensive, and stressful. You can circumvent all these obstacles by contacting us today to if you want to sell your house for cash.
Enjoy a Hassle-Free Transaction from Start to Finish!
You won't experience the delay of waiting for us to get loan approvals to buy your property. We have the cash to buy your house and pay off whatever debts you owe.
We aim at creating a win-win deal that benefits you and us. This is why we keep every step of the transaction transparent.
The seller agreement and documents for escrow will be provided by us; all you have to do is sign them. Yes, we are that easy to work with!
You get to sell your property without closing fees, agent fees, or expenses from paperwork. We take care of all that.
The condition or your house won't deter us. We will buy your house for cash irrespective of its condition.
We have the resources to ensure you sell your house fast for cash and close with us within 7 days.
What home types sell fast in Clifton, New Jersey?
Any home type is sought-after in New Jersey. As in, people who have the money to pay outright are looking for Clifton houses to buy, whether they are dilapidated or just perfect for new occupants to move into.
Our local real estate partners will get in touch with you to buy your home. It's super fast, stress and obligation free.
Parting with money is a big deal sometimes, especially when you have a list of pressing needs to meet with the same money. You don't have to part with money because you want to sell your house fast. Not when you can simply call us at 866-333-8377 to offer you cash for your home.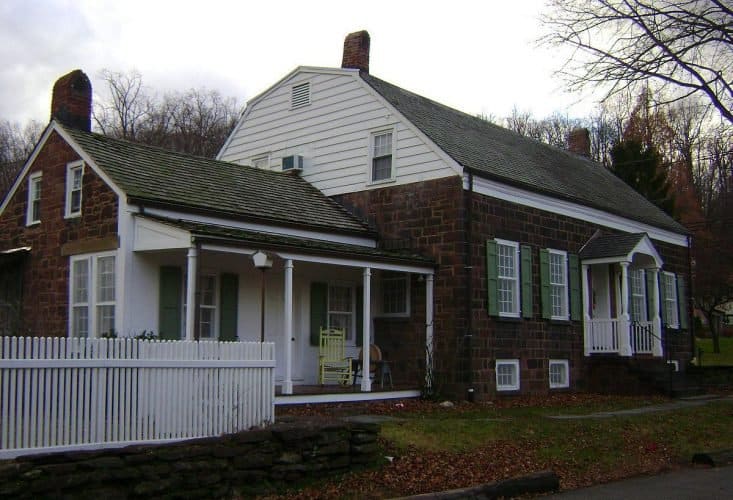 I Want to Sell my House Quickly!
Do you want to sell your house fast? BiggerEquity buys houses. We are ready to buy your house fast through an efficient process that will not cost you a dime.
When you choose to sell your house to BiggerEquity, you can rest assured that you will not have to worry about paying any extra costs, commissions, and no agent fees.
Buying homes for cash is common practice these days and the terms vary. However, expertise in this field can only come form many years of experience and hard work in the real estate industry. At BiggerEquity, we have the experience and knowledge that enables us to offer our customers the best home buying service in New Jersey. You don't have to worry about any charges when you sell your house to us. In addition, we don't buy your house through intermediaries so you don't have to pay agent fees either. We buy houses in all conditions through a stress-free process.
No matter your situation, we will offer you the best home buying service when you need to sell your house. It doesn't matter if you are in the middle of financial difficulties, selling your house due to divorce , moving overseas, want a probate sale, or inherited a piece of property that you don't want to keep. Our job is to help you sell your house quickly while treating you with dignity and respect regardless of your situation. We remain the best home-sale service provider with the funds and expertise to buy your house for cash in a fast and efficient way. Contact BiggerEquity today to enjoy the most stress-free home sale yet.
We are Here to Help You.
It won't be a surprise if you've been thinking that your home has been appreciating overtime after you purchased it. After all, you've made valuable and important improvements since you've bought it, upgrading the kitchen, bathrooms, floors, garage and the likes.
We don't sell house for a commission. Different from your typical realtors who sell for a commission. We are direct buyers with fund and expertise to close on your house quickly. Call us now and get an all-cash offer within 24 hours.
We offer fast and simple ways to sell your house. Contact us at 866-333-8377 today or complete the form above and we will contact you soon.
Disregard Other Offers! We Efficiently Buy and Sell Houses. We also Remodel and Manage Houses.
Are you experiencing difficulty selling your house? Maybe you have unsuccessfully tried selling through a realtor in Clifton. Selling a home with a realtor is not always the best, especially when your house needs extensive repairs or cosmetic repairs that are costly.
BiggerEquity directly makes a cash offer to you for your house. All our transactions with you will be on your own terms after we make you an offer, and you can be certain that we will buy your house no matter its current condition whether it is in need of major renovation, damaged by fire, etc. We are connected with the finest individuals and firms in real estate business and can always refer you to other companies that are best suited to offer you more if things do not work out between us.
We buy all kinds of houses all over New Jersey. If you are looking to sell your house fast, we can make you an offer today. People sell their homes in New Jersey for a lot of reasons but one thing most people fail to understand when trying to sell their house fast is that they fail to explore all available options. Instead, they opt for conventional methods of selling their house through real estate brokers and listings. If you are not keen on using realtors, you may decide to sell your house by yourself by listing it on the internet or on a newspaper. Persons who use this option may have to wait up to 3 to 6 months before closing the deal if they are lucky to find a buyer.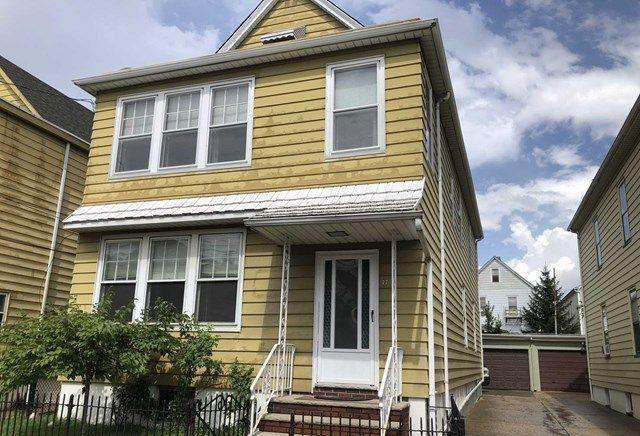 DO YOU NEED TO STOP THE FORECLOSURE OF YOUR PROPERTY? LET US BUY YOUR HOUSE QUICKLY!
SELL YOUR HOUSE QUICKLY REGARDLESS OF WHETHER IT IS WORTH LESS THAN YOU OWE.
Simply contact us today to receive a risk-free, fair cash offer on your home. We are ready to buy your house fast for a fair price and close the deal on your property at a time that is convenient for you. Fill out the form on this page to receive an offer from us today.
You are welcome to do your own due diligence. You can sell your house as-is. The buyer will cover all the closing costs after you accept the cash offer that is made by the buyer. All the properties that are offered are neither owned by us, under contract and selling equitable interest or offered in conjunction with a business associate. A non-refundable $2500 deposit must be made into escrow, which will close in 10 days. We respond to all offers instantly so you do not have to wait endlessly for an offer.
We represent ourselves when buying or selling property. This means that we do not play the role of realtors or brokers in transactions. Rather, we buy and sell homes directly. Whether you are looking to sell your home to us or to buy a home from us, we transact on our own behalf and you will do the same for yourself. Please contact your local real estate commission if you wish to know more about how agencies work.
Are you getting ready to sell your property in Clifton, New Jersey? You can count on us offer you a fast and seamless transaction.
BiggerEquity is a real estate investment company that is the ideal choice for you if you need to sell your house quickly for cash. You could be selling your home for any number of reasons including the need to free yourself from debt and we are ready to buy your home no matter the condition. Depending on our arrangement, we can buy your home for cash or take over mortgage payments on your home immediately. We can make you an offer within one hour and close at a time of your choosing.
We live in a volatile economy that sometimes results in an unexpected rise in the cost of living from time to time making it hard for some homeowners to meet their responsibilities. This has a direct impact on mortgage payments but rarely affects people with flexible rate mortgage arrangements for long. On the other hand, you may need to relocate quickly due to a job transfer and this may leave you stuck with the thought of how to sell your house fast since traditional methods of selling require inspections and loan approvals for the buyers all of which could delay your plans and take up too much of your time. Trying to list your house this way is challenging and time-consuming.
BiggerEquity relies on private funding. You will never experience the delays of waiting for us to get bank loan approvals before buying your house.
We Buy Houses in New Jersey …
With a current population of 8,958,013 and growing, it's the perfect time to sell your house in New Jersey.
Since the beginning of time in 1787, folks have been selling their homes in New Jersey
Lawmakers in Trenton, the capital of New Jersey, are always coming up with new laws in congress in order to save you money when selling your home.
Since 1784, Trenton the capital of New Jersey, people have been selling their homes.
Can you believe New Jersey is 7660 square miles? Houses for sale galore!
The first step in selling a house is a Purchase Agreement between the Buyer & the Seller. Each state has an Official residential purchase agreement. In order to find the official document for use, visit the New Jersey realtor board page.
Fun Fact: Served as the U.S. capital for a short period in the late 18th century. Newark is the state's largest city, although Trenton is the center of the largest Metropolitan Statistical Area centered in New Jersey.
Visit the New Jersey by following the link, New Jersey.
Check out the State Page of New Jersey for additional demographic information for New Jersey.
Sell My House Fast in Clifton New Jersey
The city of Clifton is considered to part of Passaic county.
Visit the Clifton by following the link, Clifton.
Check out the City Page of Clifton for additional demographic information for Clifton.
Clifton is associated with these zipcodes: 07014, 07013, 07012, 07011, 07015
The coordinates for Clifton are: 40.8631 latitude and -74.1575 longitude.