Do you need to sell your house quickly in Westfield, New Jersey? We can buy your house within 30 days.
If you are looking for a way to sell your house fast in New Jersey, you have come to the right place! BiggerEquity buys houses for cash in Westfield. We buy houses directly from homeowners in all parts of Westfield no matter the condition.
Unlike realtors who list houses and wait for buyers to come around, we are a real estate investment company that buys houses directly from homeowners. We will buy your house from you without having you make any repairs nor will we conduct multiple inspections on your home.
Selling your house to an investor in Westfield is a great option for you if you are flexible about prices or value a fast and stress-free sale over making some extra money.
What Others Are Saying…
Buying and selling of property in New Jersey requires certain disclosures.
Firstly, the seller is required to provide accurate and truthful answers to all questions the buyer may have about the condition or status of the property. The buyer has the legal right to sue the seller for any harm or losses resulting from devaluation or diminution of the property should he discover at a later time that the seller misled him by providing false information on the condition or status of the property.
Another requirement is that all (or most) unseen or latent defects or problems in the property must be disclosed to the buyer whether or not he directly asks about them while asking about the material facts of the property. The problems must be disclosed irrespective or whether the seller or BiggerEquity is aware of the problems and defects or the buyer cannot detect these problems through the services of licensed inspectors.
The buyer also has some responsibilities. All responsibility for events resulting from the buyer's inability to exercise due diligence inspecting the property personally or with a licensed professional falls on the buyer.
Do you need to sell your house quickly? Countless homeowners in your situation come to us all the time.
Let us make a no-obligation cash offer on your house now!
The paperwork will be taken care of by an Escrow company.
Receive full payment in a matter of days!
Sell my Westfield, New Jersey home fast!
If you have decided to sell your home to us, the success of the sale is not determined by valuation , financing, or home inspections. The process we use bypasses these steps and speeds up the sale via a cash transaction. We usually close between 7 to 10 days.
A lot of people who have no idea about how to sell their house for cash come to us all the time. Based on our many years experience of paying cash for homes, we give them effective tips and advice that guide them through the entire process.
This way, you do not have to mount the "for sale" sign in your yard and you do not have to endure unending showings while waiting for offers to start coming in.
Sell your House Directly to a Buyer in Westfield.
We want to buy your New Jersey house directly from you without any middlemen. Selling your house through brokers takes time and money. We can save you a lot of time and money when you work with us because you won't have to pay any broker fees. Contact us now to receive an offer on your Westfield home within 24 hours and close in as little as 2 days.
You don't have to go through the trouble of listing your house or showing it to buyers who may not be serious about closing. We can buy your Westfield, New Jersey house as quickly as you need to sell it, and without even breaking a sweat!
You can sell your Westfield house to us as-is, no matter its condition.
Sell my house fast — We buy new and old houses.
BiggerEquity offers a range of innovative closing options for you to choose from. We can deliver a free quote to you online which you can access at the comfort of your home. We are an honest, transparent, and professional real estate investment firm looking to make you a quick offer and buy your house fast!
We present to you offers designed to relieve and serve as immediate aid to your need. And also liberate you from a house you no longer desire. We offer you payments of cash or terms we can both agree upon. An offer that satisfies your happiness and also allowing us to profit when the house is sold to your end buyer. We are no consumer and as such we buy and sell houses to make certain profits. This we hope you understand in the nature of our business.
Bite on this prosperous offer that turn your zeros into six figures in no time. No bluffing, No gimmick. It's time you turn your property into fluid finances with a fast house sale.
You do not need to spend money renovating your house before selling, because we buy houses just the way they are; whether attractive or not.
You hope to get the best price in the market when you decide to sell off your house. Most times the price you desire depends on the strategy employed in selling. It is possible to get the best price even when the real estate market is red down. It all depends on how you present your offer.
A good reason to contact us as soon as you are tired of footing the bills related to that house is because we save you the time of looking for who to buy your house and on top of that, we offer you cash immediately!
So many situations can make you want to sell off your house without delay and in any case, we are your best option. You do not need to pay agency commissions and additional fees deducted from your cash offer. We will treat you better than anyone else you're currently considering, so do not miss out on our 24-hour cash offer because it sure comes with a lot of goodies for you to enjoy. Provide your contact information below, and we will certainly be in touch.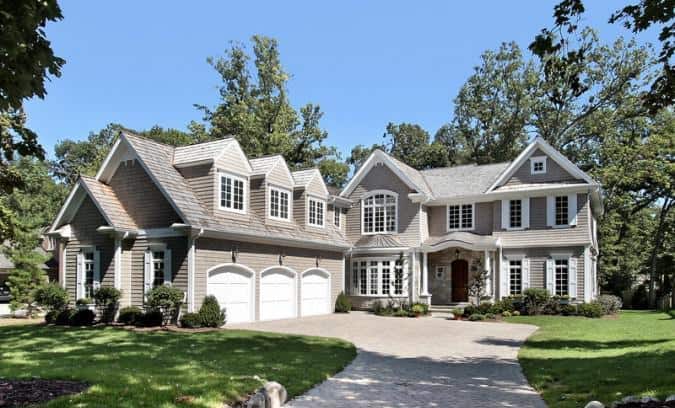 We buy houses in and around Westfield, New Jersey.
BiggerEquity makes it easy for you to sell your home quickly. We do not complicate things by conducting inspections prior to making an offer on your house. We are ready to make you an offer now and close whenever you are ready. Check out our FAQs or call 866-333-8377 to learn more.
If you are currently wondering, "How can I sell my house in Westfield, New Jersey without hassle," BiggerEquity is ready to buy your house as-is for cash no matter its condition. From single homes to condos to apartment buildings, we buy any and every kind of house in Westfield, provided the owner is willing to sell it fast and at a fair price in Westfield. With us, you can sell your house quickly instead of listing it with agents and waiting for months before it finally sells.
You do not have to worry about a thing when selling your house to us because we do not charge commissions and we save you the money you would otherwise spend on advertising your property to people who may neither be willing to buy a house nor qualified to get a bank loan for the purchase. Rest assured that you do not need to cover repair costs when you sell your house to us. We are ready to buy your house as-is and pay you cash for it. You do not have to worry about complicated paperwork, either, as we will have the escrow company take care of that for you.
We Buy all Kinds of Houses in Westfield, New Jersey.
Every day, we get enquiries from homeowners who need to sell their house quickly in Westfield.
We are at the helm of home buying in New Jersey. Rest assured you're safe if you need to sell your house quickly in Westfield.
We will make you a great offer and pay you the actual value of your house. You do not have to incur any expenses in regards to home inspection or closing costs. Sell your house to us the stress-free way.
We Buy Houses in New Jersey …
With a current population of 8,958,013 and growing, it's the perfect time to sell your house in New Jersey.
Since the beginning of time in 1787, folks have been selling their homes in New Jersey
Lawmakers in Trenton, the capital of New Jersey, are always coming up with new laws in congress in order to save you money when selling your home.
Since 1784, Trenton the capital of New Jersey, people have been selling their homes.
Can you believe New Jersey is 7660 square miles? Houses for sale galore!
The first step in selling a house is a Purchase Agreement between the Buyer & the Seller. Each state has an Official residential purchase agreement. In order to find the official document for use, visit the New Jersey realtor board page.
Fun Fact: Served as the U.S. capital for a short period in the late 18th century. Newark is the state's largest city, although Trenton is the center of the largest Metropolitan Statistical Area centered in New Jersey.
Visit the New Jersey by following the link, New Jersey.
Check out the State Page of New Jersey for additional demographic information for New Jersey.
Sell My House Fast in Westfield New Jersey
The city of Westfield is considered to part of Union county.
Visit the Westfield by following the link, Westfield.
Check out the City Page of Westfield for additional demographic information for Westfield.
Westfield is associated with these zipcodes: 07090, 07091
The coordinates for Westfield are: 40.6517 latitude and -74.3434 longitude.
We buy in Union, in cities like Elizabeth, Linden, Plainfield and their surrounding areas.