We are Fast and Trustworthy Home Buyers Looking to Buy Homes in Union City, New Jersey.
Are you looking to sell your property quickly for any reason? Do you want to sell your home because it requires too many repairs? Are you tired of troublesome tenants? Is your listing expired? You don't have to sweat about it. Simply give me a call today to get a quick offer once we have had a look at your property.
We will buy your house directly form you so you need not worry about paying any fees or commissions. We are a local company that will not only buy your house but also cover the closing costs no matter the condition of our house, or how far behind you are on payments. Give us a chance to help you today.
We are ready to pay you CASH for your house in just a matter of days after you contact us. Unlike most home buyers, we can close the deal fast or allow you to choose a closing date that is convenient for you if now is not a good time.
What Others Are Saying…
We buy houses from any willing body!
It is unclear why any Investor would refuse to buy a house because they don't agree with the owner's personality or world views… We have heard of stories like this and it beats our imagination. Anyway, we do buy houses from pretty much anyone that's willing to sell within our catchment areas. We have done this since inception and will keep doing it for as long as we're in this line of business.
At BiggerEquity, we work differently. We will give you a cash offer in just 24 hours after you submitted the small info we ask and you can close anytime you want. If your house is in a bad shape and you don't want to waste money on repairs, no problem we've got you covered. If you need it to close fast, we can get it done in just 7 days. We buy houses with cash and don't rely on traditional financing by banks.
You need not to worry yourself about the condition of your house. We'll pay out instant cash and buy it out regardless of its condition.
What you get by working with us:
No obligation to accept our offer.
Several cash offers to choose from.
You won't pay any fees.
All back taxes, closing costs, escrow charges, and cost of repairs are paid by us.
We are willing to assist you when you need to move.
We can buy your house even if it is occupied by problem tenants.
Get an offer from us in as little as 24 hours.
Get comparable property analysis free of charge. Whether or not you eventually sell to us or another buyer does not matter.
Do you Want to Sell your House Quickly? This is how the Process Works.
We Ensure you Quickly Get the Money you Need
BiggerEquity is aware of how important the money you will receive from selling your house is for starting your new life in another location. This is why we do not sleep on the clock, instead, we go to great lengths to ensure we put the money you need in your hands in as little time as possible. It is possible that money is the only thing holding you back from moving to a new location or getting on with your life but you need not worry about this anymore when we buy your house. When we buy your house, you will get pay full payment for the sale in less time than you imagined.
Our experience and access to resources in the real estate sector allows us to make you a win-win offer for your house. We have been able to buy more than 1000 properties in over 6 years that we have been in business and we can buy your house and pay you CASH in a matter of hours or a few days. Contact us today to sell your house quickly and close fast.
No Hidden Fees, No Extra Charges!
We aim to make the process of selling your house as stress-free as possible for you. This is why we do not burden you with any extra charges. Our terms and conditions are simple and clear and we will not charge you for any service that you do no know about. When you work with us, you can expect to pay no realtor fees, valuation fees, transaction fees, or paperwork fees. Having to sell your home is already putting some strain on you and we are not here to add to your problem but to solve it. We can inform you of the options available for you so contact us today if you want to sell your house fast .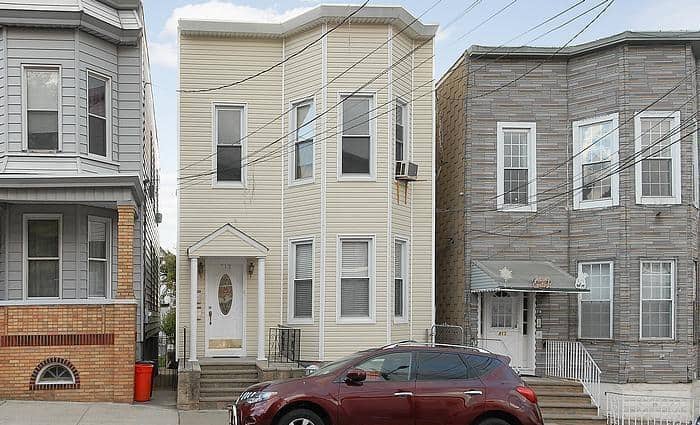 Need cash for your house urgently? Well, congratulations! We buy houses fast!!!
BiggerEquity offers the best real estate solutions in New Jersey for those looking to sell their house fast for cash. We can help you if you own a house you no longer want, a house you cannot afford, or an inherited property you do not want. Whether you are facing foreclosure, rental problems, mortgage issues, downsizing because you are planning your retirement and intend to move from your neighborhood, or you simply do not want to deal with all the fuss and stress of real estate agents. Regardless of the condition of your house or your situation, BiggerEquity provides a quick and easy solution to your real estate problems. We have been in the industry for over 6 years. In all this time, we have gathered the experience to ensure your home sale goes smoothly. We possess the financial means to buy your home immediately and close at a time of your choosing.
Transparency is the principle upon which BiggerEquity is founded and we are always on standby to answer every time you call. We keep all our offers transparent, pay you in advance, and allow you to pick a closing date that works for you.
Give us a call today to receive a no-obligation cash offer from us in 24 hours or less. It totally up to you to decide whether you want to go on to the next stage with us.
Wondering if you can get your Union City, New Jersey House back after Foreclosure?
You might be wondering if it is possible to get your house back after it is foreclosed in Union City. It is very normal to feel this way because you need a place to stay, after all. However, it is usually very difficult to get your house back after it is foreclosed on if the court rules in favor of your lender and grants the lender permission to go ahead with foreclosure. Rather than worrying about whether you will be able to regain possession of your house in Union City after foreclosure, you should consider other options because there are always other options to pursue, provided you are not yet in foreclosure. The best thing to do is to pay off your mortgage. Alternatively, you can work out a payment plan with your lender.
You can also sell your home in Union City fast to prevent the bank from taking it.
While selling your house to a home buyer is usually fast, selling to investment firms is both faster and more convenient because they will buy house as-is, in its current condition without making you invest money in repairs nor make you wait for lengthy periods to find a buyer. Our company will buy your house quickly at a reduced price.
Simply fill out the form below to receive a quick, no-obligation offer for your home or commercial property in Union City. Have you submitted the form already? One of our investment experts will contact you with an offer soon.
You do not need to spend money renovating your house before selling, because we buy houses just the way they are; whether attractive or not.
You hope to get the best price in the market when you decide to sell off your house. Most times the price you desire depends on the strategy employed in selling. It is possible to get the best price even when the real estate market is red down. It all depends on how you present your offer.
A good reason to contact us as soon as you are tired of footing the bills related to that house is because we save you the time of looking for who to buy your house and on top of that, we offer you cash immediately!
So many situations can make you want to sell off your house without delay and in any case, we are your best option. You do not need to pay agency commissions and additional fees deducted from your cash offer. We will treat you better than anyone else you're currently considering, so do not miss out on our 24-hour cash offer because it sure comes with a lot of goodies for you to enjoy. Provide your contact information below, and we will certainly be in touch.
Here's why Selling your House Through Traditional Channels is Stressful
Trying to sell your home by yourself or working with an agent is not the best option for you when you need to sell your home fast. We will buy your house AS-IS so you need not worry about waiting for months before finding a buyer even if your property has suffered damage from fire or bad tenants and needs extensive repairs.
Trying to sell your house the traditional way will only stress you out because you will have to pay for repairs, and deal with the endless back and forth exchange of complicated paperwork (from the buyer to the agent, then to you, and back), and this process may be drawn out for months. You will also have to pay huge sums in commissions to the agent.
Sell your house fast. No Realtors!
Sometimes working with an intermediary to sell your house only adds to the stress, which you are already trying to avoid. This is why selling through real estate agents is not as popular as it used to be. Today, selling houses through real estate agents has been replaced by more reliable methods and newer technology.
Ready to sell a house?
Whether your house is broken, old, or in need of major repairs it does not stop us from buying it if you want to sell.
You can sell your house to us whether it is in a decent state or in dire need of renovation.
We normally send our offer within 48 hours, unless we have a technical glitch. Just that simple!
We Buy Houses in New Jersey …
With a current population of 8,958,013 and growing, it's the perfect time to sell your house in New Jersey.
Since the beginning of time in 1787, folks have been selling their homes in New Jersey
Lawmakers in Trenton, the capital of New Jersey, are always coming up with new laws in congress in order to save you money when selling your home.
Since 1784, Trenton the capital of New Jersey, people have been selling their homes.
Can you believe New Jersey is 7660 square miles? Houses for sale galore!
The first step in selling a house is a Purchase Agreement between the Buyer & the Seller. Each state has an Official residential purchase agreement. In order to find the official document for use, visit the New Jersey realtor board page.
Fun Fact: Served as the U.S. capital for a short period in the late 18th century. Newark is the state's largest city, although Trenton is the center of the largest Metropolitan Statistical Area centered in New Jersey.
Visit the New Jersey by following the link, New Jersey.
Check out the State Page of New Jersey for additional demographic information for New Jersey.
Sell My House Fast in Union City New Jersey
The city of Union City is considered to part of Hudson county.
Visit the Union City by following the link, Union City.
Check out the City Page of Union City for additional demographic information for Union City.
Union City is associated with these zipcodes: 7087
The coordinates for Union City are: 40.7675 latitude and -74.0323 longitude.
We buy in Hudson, in cities like Bayonne, Hoboken, Jersey City and their surrounding areas.