Save tens of thousands of dollars on commissions and fees when you sell off your house. At BiggerEquity we offer risk and hassle free sale and with absolutely no commission or any other fees. Get your payment in fair cash today by selling us your house, call
Do have a property, you do not desire anymore? consider us ever ready to assist! Discover the ways in which a direct sale could influence your situation for the better! We are here to help you on how to make your sales decisions advisedly. Do you feel any need to make some inquiries? We will never get tired of attending to your questions. Place your call right now! 866-333-8377
If you are reading this, I believe you're not looking for a real-estate agent. I believe you want a ready buyer to offer you cash for your house. I don't think I have to tell you what's the difference between using us and using a real-estate agent. But, it might be of great significance to try other home buyers and us, to save you a significant amount of research and stress in the long run.
We operate on zero charges and all set to buy your property right away! So why not grab this life time opportunity that saves you the stress of waiting forever for a bidder.
What Others Are Saying…
We have a simple solution for you to SELL YOUR HOUSE QUICKLY!
WE CAN HELP YOU WITH YOUR PROPERTY REGARDLESS OF YOUR SITUATION.
Are you looking to sell your house fast as-is without stress? We are real estate investors that can buy your house regardless of its condition. Contact us if you are in a financial bind that requires you to sell your home fast and we will make a fair offer on your home quickly while providing a range of options that are tailored to your unique situation.
We have been in the business of buying, renovating, and selling property for more than 6 years. Today, we specialize in making full service real estate investments and redeveloping homes in urban and suburban communities. Our expertise are 1-4 unit property and we work to increase the overall quality and value of real estate by redeveloping property that need extensive repair work. Our continuous growth has encouraged us to increase the number of projects we handle in the primary areas we work and we do not plan to stop there; rather, we are constantly working to extend our outreach to real estate markets in surrounding counties.
Most homeowners contact real estate agents if their home is in rough shape when they need to sell it without the stress and expenses of rehabilitation. However, making an accurate evaluation of such property will be difficult for the realtor if your house needs extensive repairs. Even the most experienced persons in the real estate business sometimes find it hard to recognize property with great potential when they see it.
Receive an Offer to Sell Your Home for cash in Skokie without hidden fees irrespective of the condition.
WE ARE LOCAL BUYERS
We are not only based in Skokie, we also have our roots in Skokie and we understand the workings of the local market.
SELL WITHOUT FEES OR HASSLE.
We take out all the hassle and expenses you will normally encounter when trying to sell your house quickly in Skokie. Our methods makes selling simple as A, B, C.
WE ARE COMMITTED TO ASSISTING OTHERS.
Our core values motivate us to help people asking, "How do I sell my house in Skokie quickly?"
CAN'T KEEP PAYMENTS CURRENT? CAN'T PAY FOR REPAIRS?
We've got you covered! We are ready to buy your house the way it is without having you pay for repairs. Our goal is to help you move on.
We can Buy your Vacant Home Quickly!
BiggerEquity is the solution you need if you are looking to sell your home fast or just wish to sell it any time. We buy houses across Skokie by providing mutually beneficial solutions that help resolve credit problems, house problems, financial problems, and credit problems. We do this by buying and selling real estate property in Illinois.
Having to relocate can leave you with a vacant home, which could put some financial strain on you if you are unable to rent it. Your vacant home could also deteriorate or get vandalized if you do not invest some money in regular property management and maintenance.
You do no not have to worry about the fate of your vacant home anymore. Now, you can sell your home to a real estate investor in Illinois. We will buy your house "as-is" irrespective of whether it's been maintained in recently or not.
Do you Need to Sell your Inherited House that is in Probate? Contact BiggerEquity Today! We Buy Houses in Probate in All Parts of Skokie, Illinois.
Have you inherited a house in Skokie that is in probate? Do you wish to sell your inherited house? We are experts at buying inherited houses and houses in probate, and you do not have to worry about paying commissions or fees when you sell to us. Let us buy your probate house for cash today without hassle.
BiggerEquity makes the process of selling your house super easy by handling everything about the title, escrow, and answering all the questions you have about selling a house in probate. With us, you will experience zero stress selling your inherited house whether it is in probate or not. We offer the best customer service, pay top dollar, and get rid of all the stress.
Enjoy the luxury of choosing the date to close the transaction when you sell your probate or inherited house to us. We are ready to buy your house fast for cash within a week or wait for an entire month if that is what works for you. At BiggerEquity, we handle all the paperwork for you and use a reputable local escrow company to make the transaction a convenient one. Give us a call today or fill out the form online to get an offer from BiggerEquity before the day ends.
Sell your Home Fast. No Delays, no Hassle!
Are you on the Skokie real estate market to sell, rent, buy, or lease a property?
We sell Homes!
We are a company that buys and owns many properties across Skokie every year. In addition to this, we have access to a huge number homes that our associates have listed off the market. When buying from us, we can sell a house to you in a retail or wholesale fashion at a discount that is stress-free if you qualify.
There's no time to waste. Complete the form below right away and we will evaluate your house and send you an offer a few hours from now. Sell your house in Skokie without stress today!
Do you need to sell your house quickly in Skokie, Illinois? We can buy your house within 30 days.
If you are looking for a way to sell your house fast in Illinois, you have come to the right place! BiggerEquity buys houses for cash in Skokie. We buy houses directly from homeowners in all parts of Skokie no matter the condition.
Unlike realtors who list houses and wait for buyers to come around, we are a real estate investment company that buys houses directly from homeowners. We will buy your house from you without having you make any repairs nor will we conduct multiple inspections on your home.
Selling your house to an investor in Skokie is a great option for you if you are flexible about prices or value a fast and stress-free sale over making some extra money.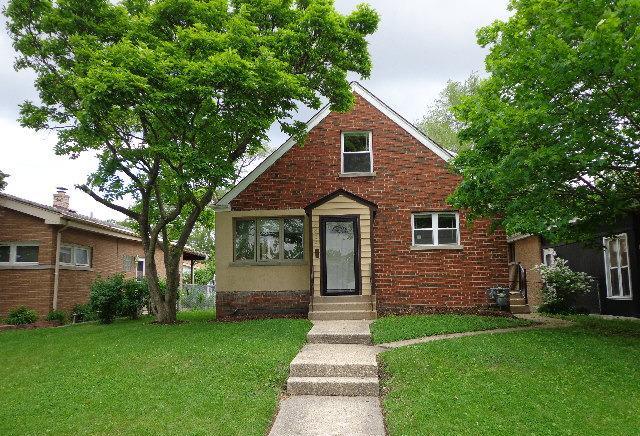 Sell your House Quickly for Cash!
Have you been searching for "sell my house fast in Skokie" or "buy my house quickly" recently? BiggerEquity buys houses throughout Skokie. We are local home buyers with the financing to make you an offer and buy your house AS-IS the same day irrespective of its condition. You don't have to cover any repair costs when you sell to us.
A Stress-Free Home Sale Experience
You do not have to go through the stress of selling your house through traditional methods. Selling your home through real estate agents takes a lot of time and costs money in the form of fees and commissions. Work with BiggerEquity today to sell your house without extra costs.
You don't have to Take our Word for it. Check out what Previous Sellers have to Say About us. Your visit to this page is an indication that you have been searching for a company that will buy your house in Skokie, Illinois. BiggerEquity is the best choice when it comes to selling your home to a home investor that puts your satisfaction first.
How much do you think my house will sell for?
It is very important for you to put a price on your house that will encourage prospective buyers to grab it with hands. Otherwise, that house may just end up being on the market for so long and this means more maintenance and real estate agency bills for you to pay. If you call us at 866-333-8377 NOW, we will help you to evaluate your house from the perspective of a buyer and come up with the most befitting asking price for your house.
More like the price, Timing is very important in a real-estate transaction. Often at times, it is the deciding factor of a good and profitable estate transaction. When you close, it is just as important as how much you get. More true if you are dealing with a job transfer, divorce, or foreclosure. Sometimes, people do not have an emergency that causes them to need to sell their house fast. They just prefer waiting for the proper time to make the bite.
No Pressure. No fake Promises. It's just a simple offer and your home is gone without having to pay any Realtor commissions.
We Buy Houses in Illinois …
With a current population of 12,859,995 and growing, it's the perfect time to sell your house in Illinois.
Since the beginning of time in 1818, folks have been selling their homes in Illinois
Lawmakers in Springfield, the capital of Illinois, are always coming up with new laws in congress in order to save you money when selling your home.
Since 1837, Springfield the capital of Illinois, people have been selling their homes.
Can you believe Illinois is 54000 square miles? Houses for sale galore!
The first step in selling a house is a Purchase Agreement between the Buyer & the Seller. Each state has an Official residential purchase agreement. In order to find the official document for use, visit the Illinois realtor board page.
Fun Fact: Abraham Lincoln used to live in Springfield Illinois.
Visit the Illinois by following the link, Illinois.
Check out the State Page of Illinois for additional demographic information for Illinois.
Sell My House Fast in Skokie Illinois
The city of Skokie is considered to part of Cook county.
Visit the Skokie by following the link, Skokie.
Check out the City Page of Skokie for additional demographic information for Skokie.
Skokie is associated with these zipcodes: 60076, 60077, 60203
The coordinates for Skokie are: 42.0360 latitude and -87.7400 longitude.
We buy in Cook, in cities like Arlington Heights, Bartlett, Berwyn and their surrounding areas.