Looking to sell your Highland Park, Illinois house fast? We will offer you cash for it today!
BiggerEquity is a family owned real estate solutions company based in Illinois which specializes in offering efficient solutions to homeowners irrespective of whether they are facing foreclosure , finding it difficult to sell their property, or want to sell their house for other reasons.
Our team of home buyers will buy your house no matter the condition, so you do not have to worry about spending any money even if your house needs major repairs or renovation. Regardless of your home's condition, we can make you an offer that ensures you sell it off quickly without bothering yourself over repairs.
We are ready to buy your house regardless of its condition and we are eager to make you a cash offer for your home today no matter where it is located in Illinois. Simply fill out and submit our short property information form today and we will contact you with a fair all-cash offer to buy your house as soon as possible. We are ready to close the deal at any time that is convenient for you. Alternatively, we typically close on home sale transactions in 5 days or less. The reason we close very fast is that we do not rely on banks for our financing; rather, we have our have our own funds to pay you in cash.
What Others Are Saying…
WE BUY ALL KINDS OF HOUSES IN Highland Park, Illinois. LET US HELP!
Every day, we receive calls from homeowners who want to sell their house quickly in Highland Park. We pay the best prices for homes in Highland Park and typically close the sale in a matter of days. You will not have to pay any commissions or fees in most cases and we can pay you the full market value.
CASH SALES
We are famous for buying homes for cash and we ensure the sale is a fast one too. We only need about 30 minutes to walk through your house to determine its value, take some pictures, calculate the numbers, and make you an all CASH offer while we are still there. We always bring a contract along with us to save time and effort.
Feel free to contact BiggerEquity anytime to discover many alternative ways we buy houses. Each transaction has its unique aspects and we provide fast, creative solutions tailored to meet the needs of each seller. We are ready to make you an offer for your home and it is 100% up to you to accept or reject our offer.
Three Simple Steps is All it Takes to Sell Your Highland Park House to Us.
Stage 1: Submit the Online Form or Give us a Call.

Give us a call or complete and submit our online form to get a free quote for your home after a short conversation with us over the phone. If you accept our fair offer to buy your Highland Park house, we will immediately move things to the next stage.

Stage 2: Arrange a Meeting in Your Home.

Like other companies that buy houses in Highland Park, we will have one of our expert home buyers pay you a visit to assess your home and see if any sections require some repair work (Note that we will cover all the repair costs; you do not have to worry about it). After the appraisal, our specialist will explain every detail of the findings and agreement to you. If you sign the agreement, we will proceed to the third and final stage.

Stage 3: Choose a Closing Date and Get Your Money.

We will handle all paperwork involved in the transaction and allow you to choose when you will like to close. On the closing date, we can all sign the necessary documents and you will get the cash payment for your house immediately. We provide the simplest way to sell your house in Highland Park.
If you have houses in Highland Park, Illinois and need to sell any of them, contact us so we can give you a fair offer for your house.
You know what they say about first impressions! What's the first thing that potential home buyers come across when they get to your house for viewing? That's right: the lawn . So, if you will be renovating your house, it's better to start with that lawn before proceeding with interior renovations. Try to make changes blend in naturally with your existing lawn, so there is no room for wrong signals.
If you have a property, you need doing away with… We'd love buying it! We buy houses in any condition ; even if it's in bad shape, we buy as-is. Let's help you get rid of that unwanted property.
If you have been disappointed by an agent that promised to sell your house, we can help you by buying your house without further delay. Call us NOW at 866-333-8377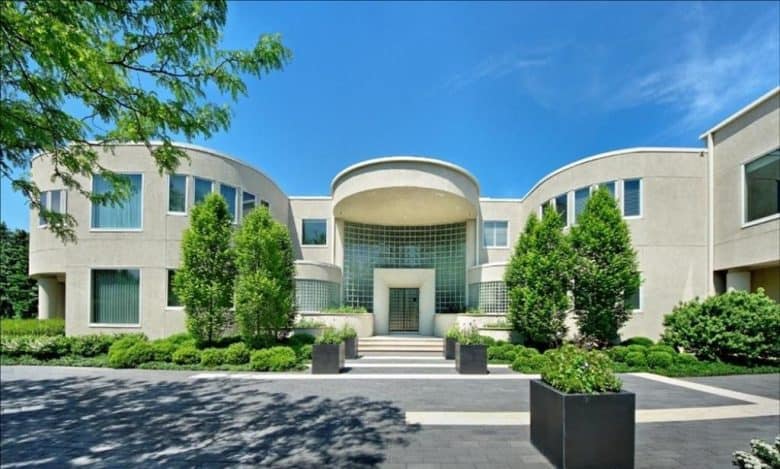 Get the highest possible offer for your house if you want to sell your house fast.
Whether you are looking to sell your rental property, you multi-family home, or single family home in Highland Park; we are ready to give you a no obligation offer on your house right away! Regardless of whether you want to sell your house for because you need fast cash or prefer that we take over payments. No matter the situation, you can rest assured that you will get the highest possible offer from us.
We have many years of real estate investing experience to our name and we do not rely on banks or other forms of conventional financing when buying your house. We simply make you a CASH OFFER for your house and close the sale as quickly as possible.
We understand that the reason you have come to us is that you need to sell your house fast and we take that very seriously so we would buy your house fast. It does not matter if your house is damaged by water or if it needs renovation. No matter the condition, we will make you our best offer for your home and buy it right away.
We buy houses in Highland Park, Illinois. That's what we do in a nutshell.
Are you frustrated by the pressures of foreclosure? Is your house becoming more of a liability than an asset and causing you financial drain? Don't allow stress to attack your heart before calling us at 866-333-8377 to offer you cash for your house immediately.
You'll be shocked to find out that We buy houses for so many reasons. Not only people facing foreclosure necessarily require a company that buys houses fast.
Delays. Repairs. Increasing maintenance bills. Who wants those? Give yourself a break already and sell that house to us before you fall into the hands of real estate agents who are only out to milk you dry! Your cash offer is only one phone call away: 866-333-8377.
Having a Hard Time? SELL IT QUICKLY AND EASILY to us Today!
Are you at the brink of foreclosure? Are you behind on payments and facing repossession? Does the fact that you are facing eviction have you worried about the consequences for your family and your future? Are you having a hard time selling your house quickly to offset your debts? Are you feeling defeated and thinking of giving up? Please don't!
We know how urgent your financial constraints are and we understand how hard it must be for you to sell your house to avoid bankruptcy or mortgage default. Selfish considerations may prompt many real estate agents to shy away from helping you out of your current situation but we are here to help! We get the job done as quickly as possible and save you a lot of time and money too.
We can help you no matter your situation. Our team of real estate experts with many years of experience under their belt have helped homeowners out of similar circumstances for many years now by providing a win-win solution that ensures all parties are happy at the end of the day.
BiggerEquity is Interested in Buying Houses in Highland Park, Illinois Regardless of whether they are Ugly!
Are you looking for a way to sell your property? Get a cash offer from us today. We will close according to your schedule.
BiggerEquity can buy your home for cash no matter how ugly it is. We will be happy to make a no-obligation cash offer on your home regardless of whether it has minor or major cosmetic and structural defects that may incur high repair expenses. BiggerEquity saves you time and money. Give us a call on 866-333-8377 today to receive a fair cash offer to sell your house in Highland Park.
Speed, fairness, and ease are the three defining features of our buying process. We cover all the costs, pay home sellers fair prices in cash, and close the sale quickly so that people can move on.
Are there people who buy houses for cash in Highland Park, Illinois?
We buy Illinois houses for cash, and we've been doing this for over one decade. Our offers are widely sought after because we put the needs of homeowners into careful consideration while trying to define the most befitting price. Give us a call at 866-333-8377 today, and let's buy your house fast!
We represent both homeowners and investors, to ensure that both parties are mutually satisfied. Our team comprises of real estate professionals who know the rules of property investment and abide strictly by them.
It's not so easy to find buyers for houses that require expensive renovation before new owners can feel comfortable in them. But we know exactly how to find buyers that will be interested in such houses and link them up with the distressed owners.
We Buy Houses in Illinois …
With a current population of 12,859,995 and growing, it's the perfect time to sell your house in Illinois.
Since the beginning of time in 1818, folks have been selling their homes in Illinois
Lawmakers in Springfield, the capital of Illinois, are always coming up with new laws in congress in order to save you money when selling your home.
Since 1837, Springfield the capital of Illinois, people have been selling their homes.
Can you believe Illinois is 54000 square miles? Houses for sale galore!
The first step in selling a house is a Purchase Agreement between the Buyer & the Seller. Each state has an Official residential purchase agreement. In order to find the official document for use, visit the Illinois realtor board page.
Fun Fact: Abraham Lincoln used to live in Springfield Illinois.
Visit the Illinois by following the link, Illinois.
Check out the State Page of Illinois for additional demographic information for Illinois.
Sell My House Fast in Highland Park Illinois
The city of Highland Park is considered to part of Lake county.
Visit the Highland Park by following the link, Highland Park.
Check out the City Page of Highland Park for additional demographic information for Highland Park.
Highland Park is associated with these zipcodes: 60035, 60037
The coordinates for Highland Park are: 42.1825 latitude and -87.8105 longitude.
We buy in Lake, in cities like Gurnee, Mundelein, North Chicago and their surrounding areas.