Fast Way to Sell your House Easily. You Receive our Cash Offer – You Pick the Date to Close – We Cover all the Costs!
Do you want to sell your house quickly in Orland Park? We can make a cash offer for your house in a matter of minutes and save you the stress. No matter how much repairs your house may need, your current situation, or whether you stay in the house currently, we would buy it from you. You might want to sell your house because you are downsizing, dealing with bad tenants, or because it is an inherited property that you do not want to keep. Regardless of the situation, we would be delighted to work with you.
Our reason for being in business is to help people break free from the stress of any property that may be causing them trouble. We buy homes in any condition ! Regardless of the time restraint you may be facing or your overall situation, as long as you wish to sell your house in Orland Park, we will buy it from you quickly at a fast and honest price.
Are you looking to sell your Orland Park, Illinois property? Look no further! We can buy your house in Orland Park, Illinois no matter its condition or price range.
What Others Are Saying…
Do you want to sell your house? We are here to help you!
BiggerEquity is a leading online home buyer in America. We are the ideal choice for anyone who is looking for a genuine and trustworthy home buyer that offers a stress-free way for you to sell your home. BiggerEquity buys homes in Orland Park and across America.
We are ahead of other real estate investment companies because we go the extra mile to ensure every transaction we make is a win-win for both the property owner and for us. We are experts at helping property owners facing foreclosure , lender-owned REOs, and anybody else who wishes to sell their property quickly. We invest in remodeling and selling homes after we buy them. We either sell the remodeled homes or put rent them out.
We offer you a way to sell your house fast and close the sale on your own without working with a realtor . We want to buy your house regardless of its condition. Register with us to get a cash offer for your house today. This means you can totally avoid the stress of long waiting periods that come with selling through real estate agents.
You are likely to encounter a lot of obstacles if you try to sell your house via conventional channels with realtors.
For starters, it is time consuming and can get drawn out for up to 12 months.
Once your house is sold, you could end up paying thousands of dollars in commissions as well as closing fees and service fees.
The endless string of paperwork would stress you out.
You will have to repair all damage to your house, clean up, and ensure it is presentable.
Your agent has other clients. It is unlikely that he is 100% committed to selling your house.
A potential buyer could back out of the deal at the last minute after tying down your property for many weeks.
There's no certainty that your agent will deliver on his promise to sell your home.
Looking to sell your Orland Park, Illinois house fast? We will offer you cash for it today!
BiggerEquity is a family owned real estate solutions company based in Illinois which specializes in offering efficient solutions to homeowners irrespective of whether they are facing foreclosure, finding it difficult to sell their property, or want to sell their house for other reasons.
Our team of home buyers will buy your house no matter the condition, so you do not have to worry about spending any money even if your house needs major repairs or renovation. Regardless of your home's condition, we can make you an offer that ensures you sell it off quickly without bothering yourself over repairs.
We are ready to buy your house regardless of its condition and we are eager to make you a cash offer for your home today no matter where it is located in Illinois. Simply fill out and submit our short property information form today and we will contact you with a fair all-cash offer to buy your house as soon as possible. We are ready to close the deal at any time that is convenient for you. Alternatively, we typically close on home sale transactions in 5 days or less. The reason we close very fast is that we do not rely on banks for our financing; rather, we have our have our own funds to pay you in cash.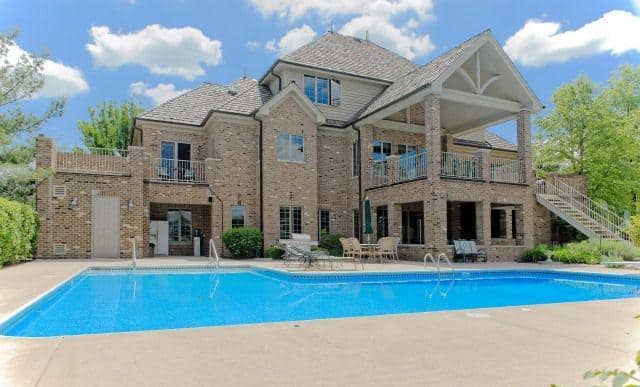 We are Ready to Buy your Orland Park, Illinois Property. Let us Save you the Time and Money you will Spend if you Sell the Traditional Way.
Do you need a simple way to sell your property without the expenses and hassle that accompany traditional methods of selling? We will be happy to work with you even if you do not wish to sell quickly.
Simple Process – Fair Market Price, Friendly Professionals – Fast Closing.
These are some of the things you'll benefit from by selling to us. We have established a structured process to offer the best solutions for homeowners who are facing hard times, and we can buy your property very fast if you are facing time constraints.
We respect everyone we work with no matter their situation and we are guided by honesty and integrity. We do our best to provide a solution that best fits your situation and we can also recommend another buyer if we can't buy your property.
What options are available to me for selling my Orland Park, Illinois house?
You can sell your house to an average buyer, if you don't mind waiting patiently for them to wrap up the process of obtaining funds from a Bank. If you are willing to part with commissions and wait indefinitely, then you can consider listing it with a real estate agency. But if you can't deal with all that, an investor is sure to buy your house in barely 7 days. So what's it gonna be for you?
No long contracts… just a small read. I'll give you a simple, well written cash offer and a closing date.
The choice of who to trust with getting your house sold is entirely up to you. But if the investor option is top on your mind, then we are expecting your call at 866-333-8377 right away. We buy houses fast. And we never fail to pay cash on or before the date preferred by house owners. Is that cool or what? Now, it's time for you to get in touch with us at 866-333-8377
Homeowners in Orland Park, Illinois are fascinated about how quickly we offer them cash for their residences.
We are no rookie in the game. Our previous experience in dealing with foreclosure, we understand variation and timing issues that arise from foreclosure – There's always a way out of every hole!
Unfortunately, lots of people have been victims of foreclosure in the past few years. Banks have to change the way they deal with foreclosures, and they carry out a measure to reduce the number of abandoned homes in the market.
Banks can also sell your home to qualified buyers so as to avoid foreclosure, but the process can been very long. Throughout the years we have developed few methods that can speed up the process of dealing with banks.
How Can You Sell Your Orland Park, Illinois Quick?
Step 1: Contact us and inform us of the property you wish to sell. Step 2: Invite us over so we can come have a look at your home. Step 3: We make a no-obligation cash offer to you in 24 hours or less.
Someone from our buying team will contact you as soon as we are done reviewing the information you have submitted to us. This way, we can find out more about you and your property. Additionally, this would be a great opportunity to answer any other questions you may have about the buying process.
After appraising your house, the next thing we do is to prepare the no obligation offer. Keep in mind that you do not have to worry about making any repairs or renovations because we buy houses in any condition.
We can Help Stop Foreclosure from Drowning you in Debt.
One of the worst fears of any homeowner is foreclosure. This is very understandable because the thoughts of negative credit ratings and of losing your house would worry anyone.
In Illinois, having to wait for five years before being allowed to buy a new house after your previous home is foreclosed on is not your only problem. This is because your credit standing will also have a bad record for seven years, which would prevent you from being able to apply for any credit cards. We can help you avoid foreclosure and all the stress that comes along with it.
You can bypass all this hassle by selling to us. Selling your home to us saves you a lot of time.The process is simple and fast.
We Buy Houses in Illinois …
With a current population of 12,859,995 and growing, it's the perfect time to sell your house in Illinois.
Since the beginning of time in 1818, folks have been selling their homes in Illinois
Lawmakers in Springfield, the capital of Illinois, are always coming up with new laws in congress in order to save you money when selling your home.
Since 1837, Springfield the capital of Illinois, people have been selling their homes.
Can you believe Illinois is 54000 square miles? Houses for sale galore!
The first step in selling a house is a Purchase Agreement between the Buyer & the Seller. Each state has an Official residential purchase agreement. In order to find the official document for use, visit the Illinois realtor board page.
Fun Fact: Abraham Lincoln used to live in Springfield Illinois.
Visit the Illinois by following the link, Illinois.
Check out the State Page of Illinois for additional demographic information for Illinois.
Sell My House Fast in Orland Park Illinois
The city of Orland Park is considered to part of Cook county.
Visit the Orland Park by following the link, Orland Park.
Check out the City Page of Orland Park for additional demographic information for Orland Park.
Orland Park is associated with these zipcodes: 60467, 60462
The coordinates for Orland Park are: 41.6075 latitude and -87.8618 longitude.
We buy in Cook, in cities like Arlington Heights, Bartlett, Berwyn and their surrounding areas.