How to easily sell off your house you no longer need.
Call BiggerEquity or fill out the form on our website today to sell your house fast today. We will contact you and come over to inspect your home right away. While there, we will explain the entire process to you and answer any additional questions you may have about the buy before making you an offer. As soon as you accept the offer, BiggerEquity typically closes in a matter of days.
The reason BiggerEquity offers such outstanding services is because we know that we are not just in the real estate business. We are problem solvers. Selling houses is way much difficult than most people see it, so we know how important it is to help our clients ease the process of selling.
Whether your house is in good shape , needs repairs, or whether it is ugly. BiggerEquity will buy your house quickly for cash.
What Others Are Saying…
Are you looking to sell your house in less than a week? We can buy your Saint Charles, Illinois house as fast as you need to sell.
The process of selling a house is usually stressful but we make it stress-free, fair, and fast. Sell your house fast and regain your peace of mind by working with us today.
Do you need to sell your house in Saint Charles to avoid foreclosure ? Did you just get divorced? Are you relocating due to a new job? Do you need to sell your vacant house? Are you tired of managing rental property with problem tenants, do you wish to sell your unwanted inherited property? Do you find yourself in a situation that makes you unable to meet up with payments? We can buy your house quickly even if your house is not worth as much as what you owe.
Week after week, we work with homeowners in Saint Charles who are looking to sell their homes quickly. Meeting the needs of people in this situation requires speed, fairness, and experience; we deliver on all three every time. When you sell your house to us, you do not have to spend a dime on closing fees, commissions, or repairs.
What you get by working with us:
No obligation to accept our offer.
Several cash offers to choose from.
You won't pay any fees.
All back taxes, closing costs, escrow charges, and cost of repairs are paid by us.
We are willing to assist you when you need to move.
We can buy your house even if it is occupied by problem tenants.
Get an offer from us in as little as 24 hours.
Get comparable property analysis free of charge. Whether or not you eventually sell to us or another buyer does not matter.
You can get your money wired to you in less than a week.
Here's why you should not reject my offer to buy your house. I'm not some kind of buyer whose fancied or care about the color of paint, structure or how old your building is. I don't borrow money from a big bank that tells me what or where I can buy because I buy with cash. If we agree on a certain price, I wire the entire purchase amount directly into the escrow office. I promise to make the of selling your house fast and easy.
You might have estate agents turning you down because your house requires important repairs or you are in a negative equity position on your house. Selling your house in the same old fashion way can sometimes be tricky. Perhaps you don't have the equity to pay for real estate commissions out of the proceeds of the sale of your house.
Selling to a qualified local investor like BiggerEquity is a great choice if you are looking to sell fast without hassle.
What should I expect from dealing with a real estate agent?
Unlike real estate investors average buyers who are willing to give you cash for your house, real estate agents rely on a multi-listing service (known as mls for short), that enables them to post your house for sale in such a way that every listing appears on a number of platforms. As for listing price, they simply check to see what houses in the same neighborhood as yours are being sold for. Then, they markup and hope to sell as high as possible.
A downside to this listing and pricing approach is that realtors typically want their commission from selling your house to be as high as possible. For this selfish reason, a lot of them place ridiculous asking prices on houses, not putting the interest of owners into adequate consideration. We bet you can already see the end result of this approach: houses managed by real estate agents stay longer without being sold. Does this answer your question? You can tell us all about it when you call us at 866-333-8377 to buy your house fast!
If you choose to make a deal with BiggerEquity, you can be rest assured that you will have the cash in as little as 7 days.
How can I sell my Saint Charles, Illinois house quickly?
Trying to sell your Saint Charles house all by yourself can trap you in a drawn out process. However, you can sell your house without hassle if you allow us to make you a fair offer and close on your property in one or two weeks.
Listing your property on the local market is just the beginning. You may be asked to repair any part of it that is damaged, advertise, prospect for buyers, answer inquiries, negotiate, and handle the paperwork.
Need to sell your home now? We buy houses, even the one you least expected and we will purchase yours too. All you have to do, is call BiggerEquity today at 866-333-8377 or fill the contact form on the website now.
The testimonies of our stress-relieving home buying options are all over town. Ask anyone that has sold a house to us in Saint Charles, Illinois.
People sell their houses for various reasons including liens, tenant vandalism, fire damages, a divorce, foreclosure, and relocation. Whatever the case, we are that company and will offer you cash for your house in a couple of minutes. We can conclude the entire process in only a matter of days. Wait, you're worried that we may not like the house because it's ugly? Nah, we don't discriminate like that. We buy houses fast, vacant and occupied alike!
After we have looked at your property and done our due diligence, we will make you an offer on your home. It is important to remember that no matter the company you are using you have an option to accept or reject the offer.
Call 866-333-8377 and we'll have one of our representatives attend to your needs or fill out a quick sale offer form on this page. We are open to help you 24/7.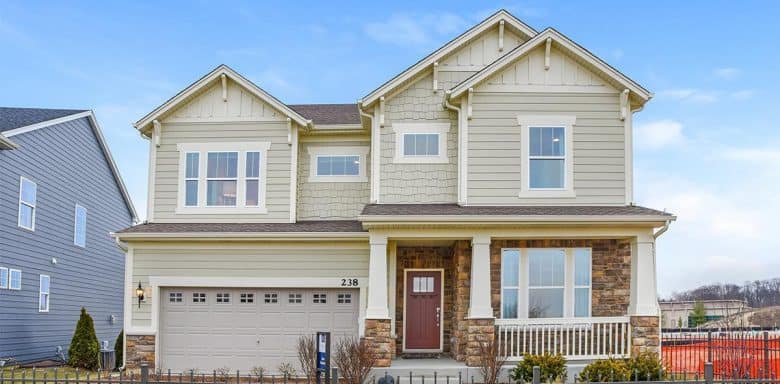 Is it Best to Sell my House Quickly for Cash or Wait Until Later?
BiggerEquity would like to buy your house if you need to sell your house fast in Saint Charles irrespective of whether you are dealing with foreclosure, in a difficult financial situation, have family problems, or just need to move to a new neighborhood. We work directly with all our clients to devise the best solutions for their situation and come up with the best offers for their homes. Selling your house to BiggerEquity in Saint Charles means you will get a top dollar offer without worrying about paying commissions, hidden fees or agent fees. Additionally, we keep transactions confidential. Contact BiggerEquity today to sell your home in Saint Charles easily.
There are different ways you can sell your house without paying closing costs. Selling your house to an investor is hands-down the simplest and fastest way to sell your house without paying closing costs. Almost any investor will offer to buy your house without having you pay any closing costs because the investor has a great shot at making more profit when they remodel your home themselves before re-selling.
You can negotiate the terms such that the buyer will be the one to cover the closing costs of the transaction. People do this all the time and it is legal to put it in written form in the sales agreement. All you need to do is to clearly point out that you will prefer the buyer pays all closing costs.
Is there a house that you would like to sell fast in Saint Charles, Illinois? Let us know immediately because we are interested in buying your house fast!
In selling your Illinois home, you need a company that is professional, knowledgeable and known for consistently having buyers who will quickly purchase your home. We are all you need, with our decades of house-buying experience. What's more? We are familiar with every nook and cranny of Saint Charles so when we give you a cash offer, have it in mind that you will not get a better offer as long as your home's neighborhood is concerned. We will provide every answer and tailored solutions to ensure that your house gets sold really fast.
We'll analyze every detail to make sure it meets our buying criteria, then contact you to set up a quick business meeting.
We end at a local reputable company– cash in your hands immediately and your property will be off your hands in less than 7 days.
We Buy Houses in Illinois …
With a current population of 12,859,995 and growing, it's the perfect time to sell your house in Illinois.
Since the beginning of time in 1818, folks have been selling their homes in Illinois
Lawmakers in Springfield, the capital of Illinois, are always coming up with new laws in congress in order to save you money when selling your home.
Since 1837, Springfield the capital of Illinois, people have been selling their homes.
Can you believe Illinois is 54000 square miles? Houses for sale galore!
The first step in selling a house is a Purchase Agreement between the Buyer & the Seller. Each state has an Official residential purchase agreement. In order to find the official document for use, visit the Illinois realtor board page.
Fun Fact: Abraham Lincoln used to live in Springfield Illinois.
Visit the Illinois by following the link, Illinois.
Check out the State Page of Illinois for additional demographic information for Illinois.
Sell My House Fast in Saint Charles Illinois
The city of Saint Charles is considered to part of Kane county.
Visit the Saint Charles by following the link, Saint Charles.
Check out the City Page of Saint Charles for additional demographic information for Saint Charles.
Saint Charles is associated with these zipcodes: 60175, 60174
The coordinates for Saint Charles are: 41.9192 latitude and -88.3111 longitude.
We buy in Kane, in cities like Aurora, Batavia, Carpentersville and their surrounding areas.