We can Buy your Vacant Home Quickly!
BiggerEquity is the solution you need if you are looking to sell your home fast or just wish to sell it any time. We buy houses across Charlottesville by providing mutually beneficial solutions that help resolve credit problems, house problems, financial problems, and credit problems. We do this by buying and selling real estate property in Virginia.
Having to relocate can leave you with a vacant home, which could put some financial strain on you if you are unable to rent it. Your vacant home could also deteriorate or get vandalized if you do not invest some money in regular property management and maintenance.
You do no not have to worry about the fate of your vacant home anymore. Now, you can sell your home to a real estate investor in Virginia. We will buy your house "as-is" irrespective of whether it's been maintained in recently or not.
What Others Are Saying…
Sell your house quickly. Time is running out!
Have you reached the point where it is obvious that you can no longer afford your home? Perhaps, the mortgage payments may have become too high for you to cover or you are in a financial bind because you have only one source of income. You can always turn to us when you need to sell your house for cash. We will buy your house no matter the condition or your reason for selling your house. Contact us at 866-333-8377 to find out how the process of selling your house and getting paid works today.
We offer a simple, fast, and convenient way for you to sell your home. Like most "Sell My House Fast" Companies , we buy homes AS-IS, without making you carry out any repairs, renovation or cleaning. We simply make you a reasonable cash offer for your property, which will let you sell at a great price and allow us to make some profit. Over the years, we have helped hundreds of homeowners who were facing foreclosure, behind on payments, going through divorce , selling inherited property. The customer relationship we have built over the years has made us popular in this area because when people say, "sell my house fast," we swing into action every single time and get the job done. Contact us today to sell your house fast !
Our company can help you if you need to sell your house in Charlottesville, Virginia irrespective of the amount you owe or whether you are on the brink of foreclosure.
Some Situations that Motivate Good Folks to Sell Their Houses.
Relocating due to a new job, transfer, or deployment is one of the most common reasons that people sell their houses quickly.
In the absence of prenuptial agreements, couples who are going through divorce have to share their assets and this may force them to sell their house if they are unable to reach an agreement on who gets to keep the house.
Job Loss: Job loss can result in your inability to keep mortgage payments current and could force you to sell.
Crime Rate: Some families sell their homes and move to other neighborhood due to the recent increase in crime rate.
Contact us right away to sell your house fast in Charlottesville, Virginia without stress.
We will immediately tell you if we can help you sell your Charlottesville property. You wouldn't have to wait endlessly for the buyer to get loan approvals before buying your house. We have the funds to buy your house immediately. Work with us today to get a fair price for your property and free yourself from your burdensome property.
Simply submit the short property information form below to get an all-cash offer from us in as little as 24 hours and close at a time that is convenient for you. You don't have to stress about a thing if your house needs major repairs that you cannot afford to make. We handle all that for you. We buy house for cash so we can close in as little as 7 to 14 days if you need to close fast. You can sell your Charlottesville house right away without waiting for a buyer to get financing from banks.
We have helped different categories of property owners who need to sell their property in Virginia regardless of why they are selling, be it; the loss of a relative, a rental property that has become a burden, an inherited property they don't want to keep or any other situation. Does your schedule make it hard for you to get your house ready to sell on the market? Contact us today to sell your house quickly in Virginia.
Do you need to Sell your House Fast because you are getting Divorced?
The divorce process is a very challenging period for most people and you may need to sell your home in the process due to your financial situation. This can drain you financially and emotionally but BiggerEquity can buy your home to make the transition a hassle-free one and help you start on a clean slate.
We will cover all repair and closing costs without making you spend a dime on any extra fees like commissions. We aim at making the process of selling your home a stress-free experience because; we know that dividing your assets in lieu of the divorce is already putting too much stress on you. You don't have to endure the long wait of selling your house on the real estate market, which is full of delays. We can make you a free, no-obligation, cash offer for your house right away to help you move on.
We keep your reasons for selling your home confidential and respect your decision at every stage of the process. Apart from protecting your privacy, BiggerEquity also operates a simple, hassle-free process that saves time.
You just Sold your House. You are now Free to Move on without Financial Problems.
BiggerEquity offers the best home sale solution for property owners who wish to sell their property in Charlottesville fast. Now, you can relax knowing that you are certain to get your house sold because we have bought the property of many homeowners over the years in situations like yours. No matter the reason you have chosen to sell your property, you can be sure that you will get a fair cash offer from us for your property in Charlottesville.
The stress of working with real estate agents, bankers, and inspectors can quickly build up. It gets worse because you have delays and realtor commissions to pay and this slow process would be a big drawback if you need to sell quickly.
We can buy your house no matter your situation or reason for selling, be it the loss of a loved one or a problematic rental property. There's no need to worry if your schedule makes it difficult for you to make the necessary arrangements to sell your house on the market. Contact us today and we will take care of all of that for you and offer you a solution that allows you to sell your house quickly for cash.
Are you saying, "I Need To Sell My Charlottesville, Virginia House Quickly in Charlottesville, Virginia?"
Are you looking to sell your house immediately? Perhaps even without stressing about renovating it or paying for repairs? We've got you covered! You can sell us your house right this moment and have cash in your hand quickly regardless of your situation. Even if you are unable to keep up with mortgage payments; you can sell your house to us now and move on.
You do not have to cover repair expenses when selling your house to us. This is not the same as selling through conventional channels because, when selling your house the traditional way, the responsibility of fixing it up rests on you. Let us buy your house AS-IS today. You will not have to spend a penny on cleaning or repairs even if your house has a damaged roof or plumbing system.
Do you need to sell your house in Charlottesville, Virginia? Let us make you a fair all-cash offer to buy your house no matter your situation.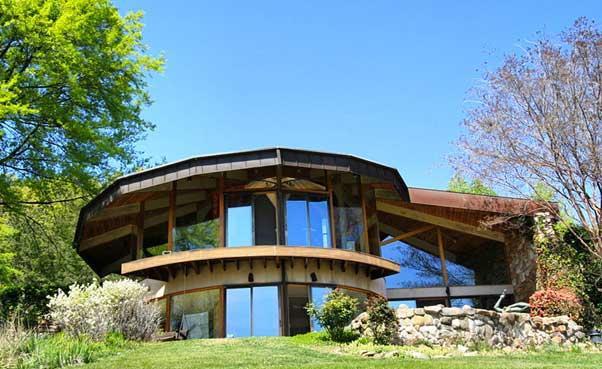 As long as your house is in or around Charlottesville, Virginia, we will buy it.
You really don't want the market value of your house to suddenly reduce because you insist on holding tightly to it. Let go already, and sell that property with all the problems associated with it. We will offer you cash instantly!
Is your house invaded by termites? No problem. Is it a case of flood damages you're dealing with? Still not a problem for us, We mean it when we say we buy ugly, inhabitable houses all the freaking time!
It does not matter what is wrong with your house or what fixtures are missing. We like to focus on what's left and offering cash for it.
Are you looking to sell your house in Charlottesville, Virginia?
Selling houses through realtors is not always the best option. We can help if this option doesn't work for you.
Selling with an agent is full of hassle and delays as well as expenses. After covering all these costs, you may end up with less money than you expected.
BiggerEquity is a buyer with a difference. We can turnaround a fair all cash offer to buy your house in as little as 24 hours after you contact us. We will close on your house when you are ready no matter the state of your house or the whether you have problem tenants who you have a hard time evicting. We will handle everything and close the sale of your house within one week since we buy houses for cash and do not need to wait for bank loan approvals.
We Buy Houses in Virginia …
With a current population of 8,382,993 and growing, it's the perfect time to sell your house in Virginia.
Since the beginning of time in 1788, folks have been selling their homes in Virginia
Lawmakers in Richmond, the capital of Virginia, are always coming up with new laws in congress in order to save you money when selling your home.
Since 1780, Richmond the capital of Virginia, people have been selling their homes.
Can you believe Virginia is 60100 square miles? Houses for sale galore!
The first step in selling a house is a Purchase Agreement between the Buyer & the Seller. Each state has an Official residential purchase agreement. In order to find the official document for use, visit the Virginia realtor board page.
Fun Fact: The biggest industry of Virginia is Tabacco crops, and many of the people living there are working in the tabacco industry
Visit the Virginia by following the link, Virginia.
Check out the State Page of Virginia for additional demographic information for Virginia.
Sell My House Fast in Charlottesville Virginia
The city of Charlottesville is considered to part of Charlottesville county.
Visit the Charlottesville by following the link, Charlottesville.
Check out the City Page of Charlottesville for additional demographic information for Charlottesville.
Charlottesville is associated with these zipcodes: 22901, 22902, 22903, 22905, 22906, 22907, 22908, 22909, 22910
The coordinates for Charlottesville are: 38.0374 latitude and -78.4856 longitude.
We buy in Charlottesville, in cities like and their surrounding areas.