Sell your House Fast in Virginia for Cash without Paying Repair Costs or Agent Fees.
Selling to BiggerEquity saves homeowners from the time-consuming, stressful, and expensive process of trying to sell their homes without a realtor . You do not have to worry about repair costs or cleaning your house before selling to us; we take care of all that. To further simplify the process, BiggerEquity makes you an offer for your house on site.
Do you Need to Sell your House in Fredericksburg, Virginia Fast?
We guarantee an easy and fast home sale process when you sell to us. We know how daunting it can be to sell a home in Fredericksburg, and this is why many homeowners choose to sell through realtors but the charges, delays, and multiple showings that accompany this process become very inconvenient for many home sellers. Sometimes, you may even need to invest huge amounts of money in home repairs without being certain that a buyer will come around in the next few months and this may drive you into desperation. When this happens, it is very likely that you may fall for a bad deal and incur a great loss.
BiggerEquity ensures that you never find yourself in such desperate situations by buying your home quickly for cash in Fredericksburg, Virginia. Our system remains the fastest way to sell your house.
You can sell your house to us quickly. We are a real estate firm with the funds to buy your house today without any extra fees or commissions that realtors and brokers will charge.
What Others Are Saying…
We'd Like to Make you an Offer to Buy your Fredericksburg, Virginia House.
The majority of people looking to sell homes in Fredericksburg accept unfair offers from house flippers out of desperation. However, BiggerEquity can make you a cash offer to buy your house without any hidden fees.
BiggerEquity will buy your home as-is for cash no matter its condition or your situation. It only takes 24 hours or less for us to make you an all-cash offer for your house. You will not have to stress about spending any money on home improvements or repairs before selling your house to us. Additionally, you will not have to cover any closing costs or commissions. Contact us today to sell your home fast and close quickly within 5 days.
We operate a simple and efficient process of buying houses AS-IS so you do not have to go through any stress of making repairs or spending money on renovations. We will cover all the closing costs and our attorney will pay you CASH as soon as we buy your house.
Three Simple Steps is All it Takes to Sell Your Fredericksburg House to Us.
Stage 1: Submit the Online Form or Give us a Call.

Give us a call or complete and submit our online form to get a free quote for your home after a short conversation with us over the phone. If you accept our fair offer to buy your Fredericksburg house, we will immediately move things to the next stage.

Stage 2: Arrange a Meeting in Your Home.

Like other companies that buy houses in Fredericksburg, we will have one of our expert home buyers pay you a visit to assess your home and see if any sections require some repair work (Note that we will cover all the repair costs; you do not have to worry about it). After the appraisal, our specialist will explain every detail of the findings and agreement to you. If you sign the agreement, we will proceed to the third and final stage.

Stage 3: Choose a Closing Date and Get Your Money.

We will handle all paperwork involved in the transaction and allow you to choose when you will like to close. On the closing date, we can all sign the necessary documents and you will get the cash payment for your house immediately. We provide the simplest way to sell your house in Fredericksburg.
Let me Buy your House in Fredericksburg, Virginia.
Your presence here indicates a huge chance that you want to sell your house fast but have no intentions of wasting time with first-time home buyers.
We understand your dilemma. First-time home buyers are often indecisive. Some may have little to no savings and low credit ratings. It is very likely they'll even ask you to cover all repair and closing costs.
This doesn't have to bother you. We buy homes from homeowners in all corners of Fredericksburg to help them achieve their goals of selling fast.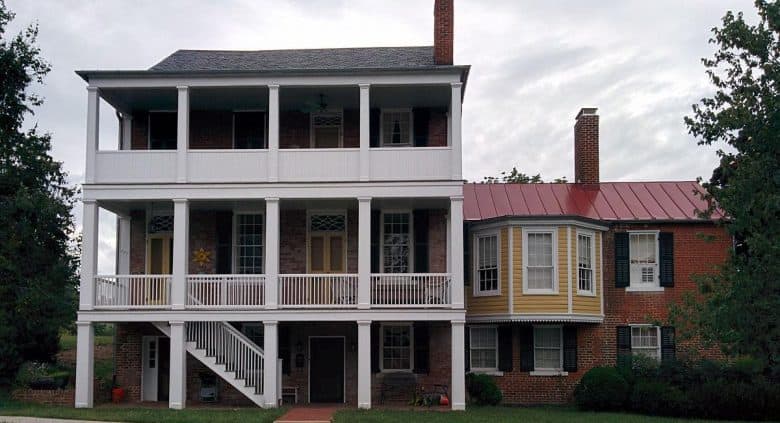 Sell your Home Fast. No Delays, no Hassle!
Are you on the Fredericksburg real estate market to sell, rent, buy, or lease a property?
We sell Homes!
We are a company that buys and owns many properties across Fredericksburg every year. In addition to this, we have access to a huge number homes that our associates have listed off the market. When buying from us, we can sell a house to you in a retail or wholesale fashion at a discount that is stress-free if you qualify.
There's no time to waste. Complete the form below right away and we will evaluate your house and send you an offer a few hours from now. Sell your house in Fredericksburg without stress today!
What should I expect from dealing with a real estate agent?
Unlike real estate investors average buyers who are willing to give you cash for your house, real estate agents rely on a multi-listing service (known as mls for short), that enables them to post your house for sale in such a way that every listing appears on a number of platforms. As for listing price, they simply check to see what houses in the same neighborhood as yours are being sold for. Then, they markup and hope to sell as high as possible.
A downside to this listing and pricing approach is that realtors typically want their commission from selling your house to be as high as possible. For this selfish reason, a lot of them place ridiculous asking prices on houses, not putting the interest of owners into adequate consideration. We bet you can already see the end result of this approach: houses managed by real estate agents stay longer without being sold. Does this answer your question? You can tell us all about it when you call us at 866-333-8377 to buy your house fast!
If you choose to make a deal with BiggerEquity, you can be rest assured that you will have the cash in as little as 7 days.
We deliver home buying peace of mind to homeowners in Fredericksburg, Virginia
Your house is just perfect for us to buy, no matter what anyone else thinks. We don't discriminate between houses, as we believe there's something unique about every house put up for sale. So we rather focus on projecting that uniqueness by buying your house under terms and conditions that make you happy. Then, we can proceed to refurbish the house (if necessary) in preparation for its next occupant.
Selling your house through an agent or by yourself could be very discouraging, especially if you don't have the luxury of time on your side. The need to keep that house looking good enough to sustain the interest of buyers could be psychologically draining for you. What to do? Sell your house to us and get the peace of mind you deserve.
To summarize, buying, selling or transfer of the real estate of any kind is influenced by such factors as finances and legal issues among others. At the same time, you believe that an investor who possesses the wealth of experience, that is proficient will turn these mountains into smithereens. Such an investor is not far fetched, our involvement in the buying and selling of homes has spanned a number of years. We have over time made buying and selling a piece of cake.
Not sure about selling your house to us?
You may have tried other realtors who have promised you heaven and earth but you have to be extra careful not to fall into the hands of smooth talkers. They have nothing on us when it comes to the availability of resources needed to help you save on contractor fees, among other things.
It doesn't matter if you think your house is a mess! We want every nook and cranny of it, and will pay the full price without delay because we respect you and have much regard for your time.
It is not in our nature to destabilize you with sudden service charges. We understand you're in distress and need the money; that's where we come in saving the day. You're free to buy from us or not, but it would be nice to have you choose us after all.
We have purchased lots of properties all over Fredericksburg, Virginia
We buy houses with or without tenants. If you have thought about selling, contact us and we can help. Call us at 866-333-8377 and consider it sold. We offer top dollars for your house. We will buy your house completely, take over and honor any lease arrangements. We will take care of all the details including notices to tenants. If you are ready to sell a bad investment, we can help. You are not alone! The failing economy and mortgage crisis have affected many investors with bad tenants. No matter the situation, like a bad rental, inherited property, transfer, divorce, foreclosure or even a condemned house, we are going to buy it and pay you in full cash.
So you don't have the heart to evict tenants? Lol. Don't worry, we understand. If you've decided it's time to finally walk away from the negative impact of problematic tenants in your life, give us a call at 866-333-8377. We will buy that property of yours with the tenants in it. Once you've walked away with your cash in hand, repairs are on us – along with everything else that requires money to be spent.
We will never judge you for telling us about the situation that led to you wanting to sell your house. Our business is to buy your house and that is exactly what we will focus on doing fast!
We Buy Houses in Virginia …
With a current population of 8,382,993 and growing, it's the perfect time to sell your house in Virginia.
Since the beginning of time in 1788, folks have been selling their homes in Virginia
Lawmakers in Richmond, the capital of Virginia, are always coming up with new laws in congress in order to save you money when selling your home.
Since 1780, Richmond the capital of Virginia, people have been selling their homes.
Can you believe Virginia is 60100 square miles? Houses for sale galore!
The first step in selling a house is a Purchase Agreement between the Buyer & the Seller. Each state has an Official residential purchase agreement. In order to find the official document for use, visit the Virginia realtor board page.
Fun Fact: The biggest industry of Virginia is Tabacco crops, and many of the people living there are working in the tabacco industry
Visit the Virginia by following the link, Virginia.
Check out the State Page of Virginia for additional demographic information for Virginia.
Sell My House Fast in Fredericksburg Virginia
The city of Fredericksburg is considered to part of Fredericksburg county.
Visit the Fredericksburg by following the link, Fredericksburg.
Check out the City Page of Fredericksburg for additional demographic information for Fredericksburg.
Fredericksburg is associated with these zipcodes: 22401, 22402, 22403, 22404, 22412
The coordinates for Fredericksburg are: 38.2992 latitude and -77.4871 longitude.
We buy in Fredericksburg, in cities like and their surrounding areas.