Just complete the quick form!
Whether you are dealing with an ongoing property sale or purchase process or thinking about buying or selling, we will love to help. We have a wealth of experience on this subject and can answer any questions you may have.
Regardless of your situation, the timeframe or the state of your house, we can help.
We can help you get a house of your choosing for the best price whether it is a condominium or mansion you want. You can pick out the house you like from our updated list of available houses today.
What Others Are Saying…
DO YOU NEED TO SELL YOUR PROPERTY BECAUSE YOU JUST GOT DIVORCED?
Going through the hassle of selling your house is the last thing you want to deal with if you are going through a divorce .
Depending on your present situation, selling your house through conventional channels on the open market may not be the best option for you. Usually, you will have to find a reliable agent, pay for home repairs, and be available for scheduled inspections. This process of selling a house is time consuming and does not come with any guaranty that a prospective buyer's financing will not fall through at the last minute and cause them to delay or back out of the sale.
We can offer you a fast and efficient solution that ensures this transition is a smooth and stress-free one instead of letting you go through the stress of selling the traditional way. All details of your situation will remain confidential, and you can cash out quickly and move on to other things in life.
Why Sell Your House to Us?
We offer you fast and effective real estate solutions for your Little Elm house regardless of whether it is a condo, a bungalow, a duplex or a single-family house. No matter the type of house you are selling, you can be certain that we are ready to buy it AS-IS and close fast.
We make attractive offers to buy your house for cash and rid you of the burden of your house quickly.
Our terms of service are simple and easy to understand because we keep every step of the process transparent and we are upfront about our intentions. We aim at providing solutions that are mutually beneficial.
BiggerEquity oversees and takes care of all paperwork involved in the transaction to quicken the process and make it stress-free for you.
We don't charge any fees, commissions, valuation expenses, or closing costs. The cost of all activities and paperwork are on us.
Rest assured that we would buy your house irrespective of whether it requires extensive repairs. The physical condition of your house won't stop us from buying it for cash.
Negative equity or no equity is not a deterrent to us. We will still buy your house provided you want to sell.
We have many years of experience as regards buying houses. Over the years, we have successfully closed on countless houses with different sellers in different situations. The vast experience we have amassed from our years of buying real estate as well as providing legal and lending services allows us to tackle your situation with the best solution to resolve it quickly.
Everybody at BiggerEquity treats everyone who sells to us with respect and dignity irrespective of their situation. Our compassionate, friendly, and professional staff are at your service.
Are you a Homeowner Seeking a Cash Offer for your Little Elm, Texas Home?
Getting a cash offer to sell your home is one of the most convenient options for almost any situation. At BiggerEquity, we provide a secure and efficient solution that allows you so sell your unwanted home at a great price.
You may be tempted to use one of the traditional methods when selling your home. If you choose to work with a realtor , you have to sign to a listing contract that may tie your house down on the market for up to 6 months (or even a year in some cases) without any certainty that you will sell any time soon. Then, you have to cover the cost of repairs, go through several inspections and countless showings that attract offers that are way below the value of your home. What's more? You will have to pay huge amounts of money in commission when your house is sold. As an alternative, you could attempt to sell your house by yourself (FSBO). However, both options are time-consuming and quite stressful.
BiggerEquity makes it easy for you to sell your home without the hassle of traditional real estate transactions. We offer an innovative solution that is simple and fast. Simply fill out the form below and we will assess the information you provide, make you an offer in less than 24 hours and buy your home for cash if you accept it. You won't have to wait for us to get a loan approval; we pay cash! We close quickly and we are not going to pressure you in any way. We simply make you an offer without any obligations from you. We offer a fair deal that allows you to avoid the hassle and expenses of repairs and upgrades.
Get the highest offer for your house in Little Elm, Texas.
We buy houses from different categories of homeowners in Little Elm all the time no matter why they need to sell. We can purchase your home for cash and without delays regardless of your situation be it divorce, foreclosure, or any other reason. The best part is that we are willing to buy your house as-is. This means you do not have to bother about fixing your property before selling to us, especially when you do not even have enough money to execute effective home repairs. We do not depend on bank financing to buy your house so we can close fast (typically in one week) and our team of real estate experts are always on standby to offer you the best price you could possibly get on your house. Simply give us a call on 866-333-8377 or fill out the form on our website to receive an attractive offer on your house today.
We offer you a simple way to sell your house for cash even if it isn't very easy on the eyes. Selling to us means you don't have to spend any money on repairs, agent commissions or worry about mortgage approval delays.
Receive a quick cash offer on your house. We buy a range of property in Texas and yours may be the kind we are looking for.
So you really want to wait a long time and pay high agency fees that you didn't budget for before your Little Elm, Texas house gets sold?
If you need to receive cash for your Little Elm, Texas house urgently, then it is not recommended to rely on real estate agents or average buyers who cannot match our ability to offer you cash immediately after we get to discuss your preferences. If you are just about to put your house on the market, now you know who to roll with. Our hotline is looking forward to receiving a call from you NOW: 866-333-8377. Before you wander off and forget where you found this juicy information, you might want to place that call right away.
This is the nature of our business, and this is how we make a living. We treat people with respect when buying their homes. You'll be convinced on how good our services are reading to our testimonials and reviews from recent customers. We treat your property as we do our own.
For some weird reason, houses in Little Elm could be so-so difficult to sell and this gets homeowners worried. Especially, those who have not heard about how BiggerEquity simplifies life for homeowners looking to sell their houses in Little Elm with immediately. Call us NOW at 866-333-8377 to receive a cash offer for your house within minutes. We buy houses fast, and look forward to giving you some sweet-smelling cash for yours.
Did you just say "Sell My House Fast in Little Elm, Texas?"
You are not the only homeowner looking to sell their house fast. Hundreds of homeowners have worked with us and we found ways to help them so we can help you too, irrespective of whether you are:
-Dealing with Problem Tenants
-No Longer want to Keep the Property
-Downsizing
-Going through a Divorce, or
-Worried about extensive repair costs.
We will buy your house quickly
For many years, we have bought real estate in Texas at a discount, renovated them, sold them to investors, or rented the property out on the real estate market. Unlike misleading investors out there, we always deliver on our promise. BiggerEquity is made up of a team of experts who buy homes fast in Texas. Contact us if you are looking to sell your house quickly. Depending on our agreement, we even purchase your house on the same day you contact us.
NO COMMISSIONS, NO FEES
By selling to us, you won't have to worry about commissions, closing costs, and other fees. Traditional home sales incur realtor commissions and closing costs that can leave you with less money than you expected from the sale.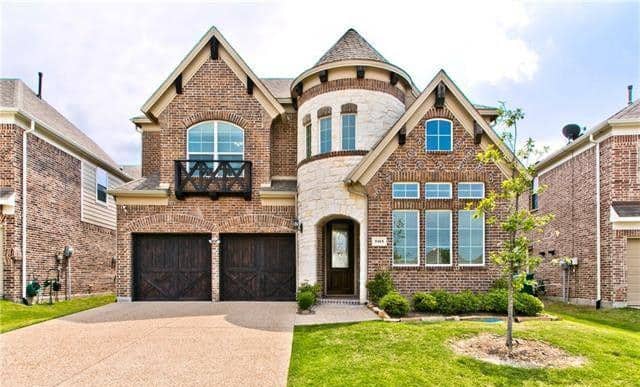 Care to know what the agents won't tell you?
The majority of realtors either stick to conventional rules and guidelines or have no idea about these options. They either lack the training to implement them or are too shy to apply them.
While some realtors know about these options, they wouldn't disclose them to you because doing so would most likely reduce the amount of money they will receive from the transaction.
We can relieve you of stress today and immediately! We can handle the selling for your house while you sit back on your sofa watching your favorite TV programs. Call BiggerEquity today at 866-333-8377 or visit Biggerequity.com and get back enjoying your life.
YOU CAN SELL YOUR HOME TO US FAST IN Little Elm. WE ARE CASH BUYERS OF REAL ESTATE IN Texas.
The Texas real estate market is a bumpy road for most homeowners who need to sell their houses in Little Elm because the market is yet to normalize due to the stagnation in growth. This has left many homeowners feeling pessimistic about their chances. However, this is not the time to accept defeat. There are other options to sell your home fast on the market. You can sell your house by taking advantage of the alternatives we offer.
WHAT IF I AM UNABLE TO SELL MY HOUSE? Uncertainty is one thing that many homeowners encounter when trying to sell their homes because delays are prevalent in the real estate market today. Sometimes, even homes that are perfect may end up sitting on the market for very long periods before being sold.
Our team at BiggerEquity works with the best home buying company in Little Elm, Texas to buy your house in its present condition. You do not have to go through the trouble of cleaning your house or spending money on repairs to get your house ready for sale because we are standing by to buy your Little Elm house as-is whether it needs extensive renovation or just needs a new floor.
We Buy Houses in Texas …
With a current population of 27,469,114 and growing, it's the perfect time to sell your house in Texas.
Since the beginning of time in 1845, folks have been selling their homes in Texas
Lawmakers in Austin, the capital of Texas, are always coming up with new laws in congress in order to save you money when selling your home.
Since 1839, Austin the capital of Texas, people have been selling their homes.
Can you believe Texas is 251500 square miles? Houses for sale galore!
The first step in selling a house is a Purchase Agreement between the Buyer & the Seller. Each state has an Official residential purchase agreement. In order to find the official document for use, visit the Texas realtor board page.
Fun Fact: Texas is also known as The Lone Star State
Visit the Texas by following the link, Texas.
Check out the State Page of Texas for additional demographic information for Texas.
Sell My House Fast in Little Elm Texas
The city of Little Elm is considered to part of Denton county.
Visit the Little Elm by following the link, Little Elm.
Check out the City Page of Little Elm for additional demographic information for Little Elm.
Little Elm is associated with these zipcodes: 75068
The coordinates for Little Elm are: 33.1792 latitude and -96.9284 longitude.
We buy in Denton, in cities like Denton, Flower Mound, Lewisville and their surrounding areas.