A Secure and Easy Way to Sell your House Fast in Denton, Texas.
BiggerEquity offers you the best option for selling your home. We embody the standards of what the perfect solution for selling a home should be. Working with us offers you the same degree of security and professionalism of selling with realtors but we go a step further by giving you the need certainty, convenience, and speed when selling your home.
We make it easy for you to sell your house without a realtor in Texas because we buy houses directly from homeowners in Texas. Provide us with basic information about your property by completing the form above to guide us in making you an offer to buy your house within 10 days or a date that is convenient for you. Note that filling out the form does not put you under any obligations to sell your house to us. We simply use the information to appraise your house and set up consultation.
A good number of studies and surveys suggest that a period when you are trying to sell your home is among the most stressful times anybody can go through. However, we believe all that stress is unnecessary. This is why BiggerEquity provides innovative solutions to sell your home without unnecessary hassle.
What Others Are Saying…
BiggerEquity is a household name in Denton, Texas when it comes to buying houses fast!
We are here to serve your need, helping you to free yourself from any unwanted house as fast as possible. We provide a tender solution that creates a win-win environment for both parties involved in the transaction. At times we provide you with multiple offers and you can choose to accept one or none.
We buy homes all over Texas. Their condition does not matter one bit, as long as there is still something left of the structure that you can use to collect your cash offer fast!
No matter the problem with your house, we will buy it as is. If you're ready to offer your home, just give us a call right NOW at 866-333-8377
What is common to people we help?
The want fair treatment.
They need a quick and effective solution.
They lack the means or wish to avoid closing costs incurred by selling with a realtor.
They need a stress-free way to get out from under the burden of their house.
Sell my Denton, Texas House Fast! We will Buy your House whether it is Small, Big, Ugly, or in Perfect Shape.
Do you need to sell your ugly house in Denton to a professional company? Ads by huge companies that offer to buy houses are all over the place, but unlike them, we don't have to go through the long process of researching your location. Instead, we simply connect you with one of our branches that is familiar with your area. As natives of Texas, we take it upon ourselves to offer help to our neighbors as a way of improving the standard of living in Denton.
We know how difficult it is for you to manage your very busy life while trying to sell your house. You don't have to go through all that stress; we are here to buy your home in Denton.
We would like you to sell your house to us quickly, regardless of whether it a small ranch, a mansion, in a high-end area, or in an area that most people consider undesirable. We can help you irrespective of whether you live in Denton or its surrounding areas. Let us buy your house today and give you back your peace of mind.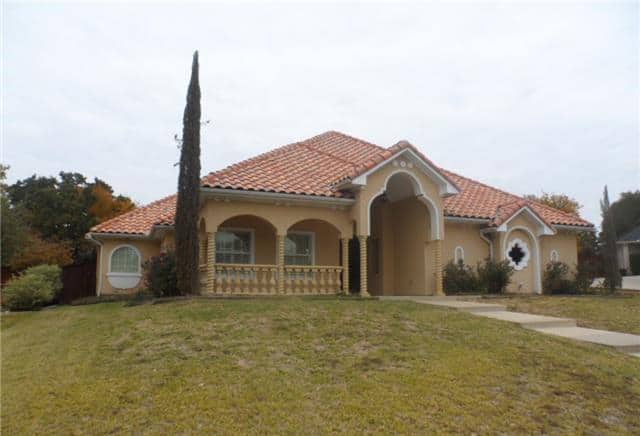 Get a quick cash offer on your home today. Let us tell you how much it is worth without any obligation.
BiggerEquity is made up of real estate investors based in Denton who are experts at buying homes from homeowners regardless of their situation. We can help you whether you need to sell your house quickly to avoid foreclosure, cannot afford repair costs, or simply want to sell your estate, or vacant property.
We pride ourselves in reconstructing deteriorating property into spotless and attractive buildings through our strategy and vision of meeting the needs of new homeowners, improving the quality of houses in the community, and generally increasing the value of other houses in the neighborhood.
Besides buying houses irrespective of the condition, we constantly seek out other avenues to provide more value across the communities in Denton. Rejuvenating houses in these communities help us improve the quality of housing and appeal of all neighborhoods.
No one buys houses faster than BiggerEquity. We give fair cash offers without stressing you out.
You can only imagine the flood of phone calls we receive from homeowners asking questions like: "Can you help me to sell my house fast?". And their reasons for wanting us to buy their house fast vary from one homeowner to another. For example, issues arising from the death of a loved one, the need to relocate, a foreclosure, tax sales, divorce, job loss, house damages, bad tenants, etc.
BiggerEquity is a Texas company that provides real estate solutions to homeowners. We buy homes directly from homeowners with the aim of making the sale easy and as fast as possible. Our team has over 6 years of experience in the Texas real estate sector.
Contact us to receive a FAIR CASH OFFER for your house today! We buy houses in any condition and you don't have to pay for repairs. Let us help you move on.
Do you want to sell your home quickly without any hidden costs? We can help?
At BiggerEquity, we are experts at buying homes in Denton. Unlike realtors, we have access to local and foreign investors in the real estate industry that are ready to buy your house for cash, handle all the paperwork, and close in as little as 72 hours.
The strong relationships we have developed with different investors will enable you to sell your house to us as fast as you need to without going through the usual stress that comes with selling a house these days.
We are experts at buying homes in all parts of Denton. Rest assured that you can sell your house quickly with BiggerEquity regardless of your situation, how far behind you are on payments, in debt, or the condition of your property.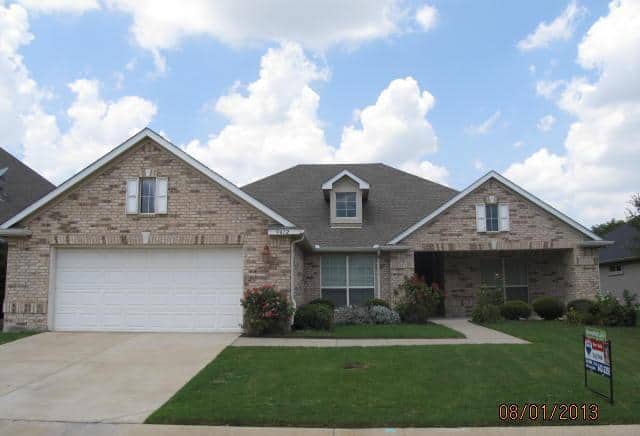 Why is BiggerEquity different from other companies that buy houses in Denton, Texas? Call us at 866-333-8377 or keep reading to find out.
We have heard all sorts about how some fraudulent companies cheat homeowners every other day. For each new case, we wonder how come such companies have no regard for their reputation like we do at BiggerEquity. We don't joke with our reputation for obvious reasons, so there is no way on earth we can stoop to the level of cheating you in the name of buying your house.
Have you ever come across the phrase "informed decision"? It simply refers to a decision that was reached based facts, rather than assumptions. At BiggerEquity we are very aware of the facts that determine how much houses are sold for in before and after repairs are carried out. So, relying on us to sell your house is a guarantee that you will be making nothing short of informed decisions all the way. There are certain costs that must be incurred if you decide to sell your house, and this explains why you may have to make some payments if you decide to list your house instead of selling it outright to us at no cost to you. We are very transparent with our house buying procedures and will not hide any details from you. To ice this cake of transparency that we have in store for you, we will treat your case special and offer tailored solutions based on your needs. This is how we roll, and we invite you to experience it for yourself.
Now that we have told you why we are different from other companies that buy houses in Texas, it's your turn to tell us why you're not calling our hotline right NOW to discuss your options for selling your house to us or someone else you prefer. Punch the following number on your phone and hit the dial button without even thinking about it!
We buy houses in and around Denton, Texas.
BiggerEquity makes it easy for you to sell your home quickly. We do not complicate things by conducting inspections prior to making an offer on your house. We are ready to make you an offer now and close whenever you are ready. Check out our FAQs or call 866-333-8377 to learn more.
If you are currently wondering, "How can I sell my house in Denton, Texas without hassle," BiggerEquity is ready to buy your house as-is for cash no matter its condition. From single homes to condos to apartment buildings, we buy any and every kind of house in Denton, provided the owner is willing to sell it fast and at a fair price in Denton. With us, you can sell your house quickly instead of listing it with agents and waiting for months before it finally sells.
You do not have to worry about a thing when selling your house to us because we do not charge commissions and we save you the money you would otherwise spend on advertising your property to people who may neither be willing to buy a house nor qualified to get a bank loan for the purchase. Rest assured that you do not need to cover repair costs when you sell your house to us. We are ready to buy your house as-is and pay you cash for it. You do not have to worry about complicated paperwork, either, as we will have the escrow company take care of that for you.
We Buy Houses in Texas …
With a current population of 27,469,114 and growing, it's the perfect time to sell your house in Texas.
Since the beginning of time in 1845, folks have been selling their homes in Texas
Lawmakers in Austin, the capital of Texas, are always coming up with new laws in congress in order to save you money when selling your home.
Since 1839, Austin the capital of Texas, people have been selling their homes.
Can you believe Texas is 251500 square miles? Houses for sale galore!
The first step in selling a house is a Purchase Agreement between the Buyer & the Seller. Each state has an Official residential purchase agreement. In order to find the official document for use, visit the Texas realtor board page.
Fun Fact: Texas is also known as The Lone Star State
Visit the Texas by following the link, Texas.
Check out the State Page of Texas for additional demographic information for Texas.
Sell My House Fast in Denton Texas
The city of Denton is considered to part of Denton county.
Visit the Denton by following the link, Denton.
Check out the City Page of Denton for additional demographic information for Denton.
Denton is associated with these zipcodes: 76207, 76205, 76201, 76208, 76209, 76210, 76259, 76202, 76203, 76204, 76206
The coordinates for Denton are: 33.2165 latitude and -97.1411 longitude.
We buy in Denton, in cities like Flower Mound, Lewisville, Little Elm and their surrounding areas.