Here is a simple way to sell your house without stress.
Our mission as a company is to provide a fair and reliable way for homeowners like you to sell their property easily even when the local real estate market is slow. We are property rehab experts in Pennsylvania that buy houses as-is and redevelop them into gorgeous homes. The growth of our company has sent us on a mission to rehab homes in Allentown as a way of giving our neighborhoods a face-lift.
Our experience and access to funds allows us to buy several houses every month without wasting anyone's time. We are serious investors who follow through on all our agreements and transactions. We always close when we say we will.
BiggerEquity does not just buy houses; we also sell homes after renovating them. At BiggerEquity, we will be happy to show you some of our renovated homes. We can make the "before and after" sequences available to you to enable you experience the transformation they have undergone under our care. Potential home buyers frequent our site to stay updated on our inventory of homes that will soon be ready for the market and those that are already listed for sale. Visit our website today and complete the registration process to receive all updates on our inventory.
What Others Are Saying…
Do you Lack the Time to Get your House Ready for Sale? Sell your House Without Stress!
Having to sell your house by yourself usually requires making repairs and cleaning the house. These things cost money and take a lot of your time. An alternative to selling your house by yourself is to sell it through a real estate agent but selling your house in Allentown with a real estate agent is not always the best option for everyone.
The most problematic thing about selling your house by yourself or with a real estate agent is that a retail buyer may back out of the deal at the last minute usually because the buyer failed to get the funding he needs for the house from the bank. Such long waits and disappointments cause you anxiety, uncertainty, and stress, and you will have to pay some of the money you got from the sale to the agent as commission, this may leave you with less money than you had expected.
People quickly run out of things to do to entice buyers when having difficulties selling their homes. While some of these techniques may not be applicable to all situations, many of them are worth considering. Contact BiggerEquity at 866-333-8377 and we can help you discover your options. Fill out the contact form and we'll get back to you as soon as we can.
You are likely to encounter a lot of obstacles if you try to sell your house via conventional channels with realtors.
For starters, it is time consuming and can get drawn out for up to 12 months.
Once your house is sold, you could end up paying thousands of dollars in commissions as well as closing fees and service fees.
The endless string of paperwork would stress you out.
You will have to repair all damage to your house, clean up, and ensure it is presentable.
Your agent has other clients. It is unlikely that he is 100% committed to selling your house.
A potential buyer could back out of the deal at the last minute after tying down your property for many weeks.
There's no certainty that your agent will deliver on his promise to sell your home.
We Buy Homes for Cash across Allentown, Pennsylvania and Surrounding Areas.
Trying to sell a home with a realtor is a good option for some persons and a terrible one for others. You may not have the time to deal with the tedious processes such as when the buyer needs to get bank financing approved first before buying your house. However, you can sell your house to BiggerEquity without paying commissions or worrying about uncertainty.
Here is our way of doing business, which makes us different. Within 24 hours of filling and submitting your property's information to us, we will contact you with a fair offer to buy your house for cash. As a bonus: you get to decide when you want the deal closed if you accept our offer. This could be in 2 weeks, within 7 days, or anytime you are ready. There have been occasions when we were able to buy homes and within 24 hours.
Get an attractive offer on your house in Pennsylvania regardless of its physical condition.

We are the Fastest Solution to Selling your House for Cash in Allentown, Pennsylvania. No Obligations – No Stress.
We place a lot of emphasis on SOLUTIONS because our goal is to make you an offer that is mutually beneficial for both you and us. We are here to help, not to take advantage of your difficult situation, so we work hard to solve your problem. Regardless of whether you need to sell your home quickly for cash or whether you want to buy a house right away, you do not need to deal with any intermediaries because we have a team of experts to attend to you. Contact us Today to Learn More.
Profit is not our main goal here; instead, we focus on building relationships with people. Our business owes its success to the strong ethical principles that guide us and the win-win solution we make available to homeowners in all our deals. We do all we can to help every homeowner who wants to sell.
Our passion for real estate is what sets us among the fastest home buyers in Pennsylvania. It gives us joy to provide a mutually beneficial solution for you when you need to sell your home in Pennsylvania fast. No matter your situation, BiggerEquity always comes up with a creative solutions to resolve it.
Receive an Offer Today if you need to Sell your House.
BiggerEquity offers the #1 stress-free, fast, and simple process of selling your home in Allentown. We operate a process that is more practical than selling your home through a realtor because we buy your house for cash and we buy directly from you so you do not have to worry about paying commissions to the realtor. Once you have reached out to us, we will make you a no-obligation cash offer for your house and buy it as-is, so you do not have to worry about selling your house with a realtor.
For many years, we have offered real estate solutions to homeowners as a means of improving the lifestyle and standard of living in all the communities and cities we work. We have many years of extensive real estate knowledge, resources, and experience that enable us to provide a broad range of real estate solutions to homeowners with different needs.
In every situation, we work one-on-one with every customer with the utmost professionalism to ensure the transaction goes smoothly. We make cash offer to homeowners and directly purchase their homes thereby bypassing all the usual delays, and creating a very fast streamlined transaction instead. We encourage the ownership of homes and the revitalization of communities across the state by purchasing and re-developing single and multi-family properties in all parts of the state. Our goal is to generally improve people's standard of living and rejuvenate their communities by improving the quality of housing available to them.
Receive the Best Cash Offer for your Allentown, Pennsylvania Property Today and Sell your Allentown, Pennsylvania Home Quickly.
Our team of investors are ready to make you an offer for your house as-is right away. No matter the condition of you house, you can be confident that our investors are interested in buying it. Irrespective of the size or condition or your house and your situation, we are standing by to buy your house for cash regardless of whether your house is in need of major or minor repair work. Get a quick cash offer for your Allentown home today.
Whatever your situation or reason for wanting to sell yourPennsylvania house quickly, our investors always have a solution for you. Our investors are experts with vast experience in real estate issues. They can come up with an easy solution in the form of a no-obligation cash offer for your home whether you are relocating, facing foreclosure, bankrupt, got divorced, or dealing with mortgage payment issues.
Anyone can find himself in a difficult situation that requires him to sell his house quickly to make ends meet. However, making the needed repairs and finding the right buyer is not always easy in such cases. Contact us today and we will buy your house and close in as little as three days.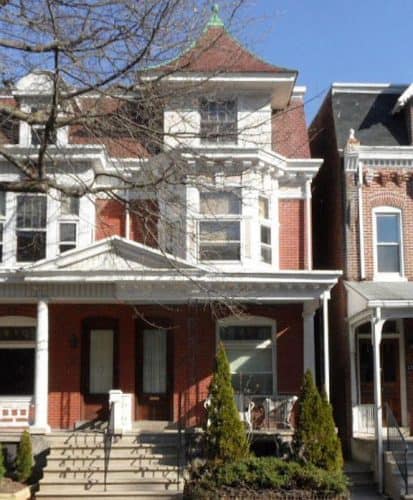 YOU CAN COUNT ON US TO HELP YOU SAVE YOUR PROPERTY
Going through a home foreclosure is one of the most difficult situations a homeowner can find themselves in. Are you going through foreclosure or are you at the brink of it? If you answered yes, you might be asking yourself how you ended up in a situation where the property you worked so hard to buy is now in immediate danger of being taken away from you. A leading source of information about property, known as CoreLogic, reports that January 2015 witnessed the foreclosure of more than 43,000 houses in the United States. The previous year, 2014, experienced more than 562,500. In the last five years, there has been an obvious increase in foreclosures and it continues even to this day.
Most homeowners fail to understand that there are better alternatives to selling via a realtor when they want to sell their property. Over the years, the real estate industry has undergone some major changes so much so that homeowners now prefer to sell their homes to real estate investors rather than realtors, because selling homes through realtors is usually characterized by delays, commissions, and other costs. The following are some factors to consider if you are wondering why you should not sell your house through a realtor but sell to real a real estate investor instead.
Working with real estate agents means you will have to pay high commissions and agent fees. After all the inconvenience, the agent may not sell your house at the best price. Contact BiggerEquity today to give us the details of your house. You can sell your house without going through the stress of selling with agents.
You can still sell your property fast even if you have exhausted all the options you think you have.
Have you been looking for a fast and easy way to sell your house? We can help you if you need to sell your property quickly even if it is in bad shape, located in an undesirable neighborhood, needs major repairs or you think it is too small. We can come up with a cash offer to buy your house directly from you in as little as 48 hours irrespective of its location, your reasons for deciding to sell, or the condition of your house. Let us make you an offer today and you will have first-hand experience of how fast our network of local buyers will buy your house.
Over the years, we have helped numerous people who find themselves in situations like yours. Usually, most of these sellers come to us saying that they have failed to sell their house even after exhausting all options available to them. Many people have tried to list their homes on Craiglist, local newspapers, through realtors, and even put up "for sale" signs in their yard without any success in selling their house. Work with us today and you can sell your house for cash and get your money fast.
The need for extensive repairs, size, location, or other problems may be the reason you have been unable to sell your house as fast as you want but you do not have to worry about all that anymore. We are here to help get rid of that house and move on with your life. Simply complete the from below and we will reach out to you right away with an offer to buy your house quickly. You run zero risk by submitting this form and it does not put you under any obligation to sell to us. We hope to hear from you soon.
We Buy Houses in Pennsylvania …
With a current population of 12,802,503 and growing, it's the perfect time to sell your house in Pennsylvania.
Since the beginning of time in 1787, folks have been selling their homes in Pennsylvania
Lawmakers in Harrisburg, the capital of Pennsylvania, are always coming up with new laws in congress in order to save you money when selling your home.
Since 1812, Harrisburg the capital of Pennsylvania, people have been selling their homes.
Can you believe Pennsylvania is 8110 square miles? Houses for sale galore!
The first step in selling a house is a Purchase Agreement between the Buyer & the Seller. Each state has an Official residential purchase agreement. In order to find the official document for use, visit the Pennsylvania realtor board page.
Fun Fact: The first Baseball stadium in the country was built in Pittsburgh Pennsylvania
Visit the Pennsylvania by following the link, Pennsylvania.
Check out the State Page of Pennsylvania for additional demographic information for Pennsylvania.
Sell My House Fast in Allentown Pennsylvania
The city of Allentown is considered to part of Lehigh county.
Visit the Allentown by following the link, Allentown.
Check out the City Page of Allentown for additional demographic information for Allentown.
Allentown is associated with these zipcodes: 18105, 18104, 18101, 18103, 18102, 18109
The coordinates for Allentown are: 40.5962 latitude and -75.4756 longitude.
We buy in Lehigh, in cities like and their surrounding areas.