Every year, homeowners around Lancaster, Pennsylvania trust us to help with selling their homes.
It is undisputed how frustrated one could be while trying to sell a house by oneself or through an agent. Trying to keep the house and its environment clean to appeal buyers.
There are no skeletons in our cupboard, and we don't plan to change this reputation any time soon. Our clients are an integral part of everything we do at BiggerEquity because we are nothing like the dubious companies out there who will promise you the whole world and end up turning your own world upside-down by failing to fulfill their promises to you.
Are you a homeowner in or around Lancaster and you find yourself caught up in the tangled net of distress due to the repairs needed in your home? If yes, then we can help you out in a jiffy by offering you instant cash for your house. This will save you the further stress of waiting indefinitely for a realtor 's listing to attract a buyer and heck! You don't have to pay us any commission.
What Others Are Saying…
Do you need to sell your inherited property? You have come to the right place!
A good number of the sellers we have worked with had inherited property from disabled or late relatives. However, such inheritance often requires up-keep that costs a lot of money or takes up most of your time especially if the house has been vacant for a long time.
We buy old homes that need additional work to get back in shape then have our efficient team of property rehab experts redevelop them. While we can do little or nothing about the loss of your loved one, what we can do is to ensure the property you inherit from them does not put you under any stress. Let us layout your options before you: we have a zero pressure policy and will give you all the time you need to decide which one is a good fit.
We'll tell you this for free: there is more than one way to sell your house. Contact us to discover the option that best fits your situation. We can make you an offer for your home in as little as 24 hours and close the deal in as little as 7 days.
We Specialize In Assisting Property Owners In A Bind.
You stand a better chance of selling your home when you work with a trustworthy person that knows the local market well.
We assist homeowners in all parts of Lancaster who are looking to sell their homes quickly while avoiding delays that come with listing and the cost of repairs.
Selling to us saves you time and money because you won't have to pay agent fees when we buy your property directly from you and handle all the paperwork.
We value your time and don't want to waste it! We can buy your house and close in as little as 14 days once the signing is done.
We want to buy your home fast! We give cash in hand all the time.
Don't take the chances of waiting for years before you manage to find people interested in buying your house. This approach has the potential of rendering you broke due to the accruing expenses.
If you're ready to take our advice and sell your house fast in less than one week, call us NOW at 866-333-8377. During our conversation, you'll find out what is needed to start processing your cash offer. Our business is run by a team of family members with individual differences and is interested in buying pretty much every house that gets dangled in front of them. So yeah, your chances of selling that house with us are pretty high!
What does all we said mean to you? If you are willing to sell a house very fast these are some of the factors that you must consider, you must understand the market and your competition. Selling to an investor like us makes a lot of sense to some people most especially when you need to sell fats and your house needs repairs.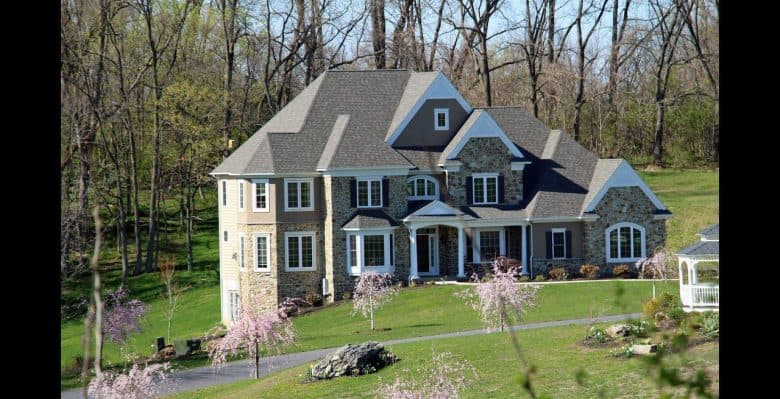 Real estate investor vs Realtor | BiggerEquity.
Q: In what way are you different from real estate agents?
A: Selling your house through real estate agents can be slow because they have to list your property and hope someone makes an offer for it. This process can sometimes take up to a year before the ideal buyer comes around. In addition, you will have to pay a percentage of the money realized from the sale to the agent as commission.
Fees and charges that are raked up by real estate agents can sometimes run into a few thousands, maybe tens of thousands of dollars because selling a house can sometimes involve a lot of expenses and complicated processes.
Regardless of condition – sell your house fast – stress and obligation free!
Sell your House AS-IS, no Commissions, no Delays. It's that Simple!
As a homeowner who wants to sell his house quickly, you need to understand that there are several available options for you to choose from. Losing your home can be frightening to the point that you feel defeated or too powerless to act or to save yourself, and we do not want this to happen. No matter your circumstance, we can help you! We can give you a cash offer for your house within 24 hours.
We Buy Houses and Close Fast no Matter the Condition of the House or the Neighborhood.
We have been in the real estate business for more than 6 years and good customer relationships is the main reason for our success. You can sell your house to us quickly for cash if that is what you want. We are a local family owned business that always takes the situation of every intending seller into consideration when making offers for their houses. Without taking advantage of your situation, we will buy your house regardless of its condition or your reason for selling.
By paying cash for your home, the sale is always very fast and our offer is always fair. We can make you an offer within 60 minutes of seeing your house and we are equipped with the knowledge and experience to ensure the transaction goes smoothly without inconveniencing you.
Do you need to Sell your House Fast because you are getting Divorced?
The divorce process is a very challenging period for most people and you may need to sell your home in the process due to your financial situation. This can drain you financially and emotionally but BiggerEquity can buy your home to make the transition a hassle-free one and help you start on a clean slate.
We will cover all repair and closing costs without making you spend a dime on any extra fees like commissions. We aim at making the process of selling your home a stress-free experience because; we know that dividing your assets in lieu of the divorce is already putting too much stress on you. You don't have to endure the long wait of selling your house on the real estate market, which is full of delays. We can make you a free, no-obligation, cash offer for your house right away to help you move on.
We keep your reasons for selling your home confidential and respect your decision at every stage of the process. Apart from protecting your privacy, BiggerEquity also operates a simple, hassle-free process that saves time.
What Types of Houses are We Interested in?
We purchase different categories of real estate such as Townhomes, Condos, Single Family Homes and even Vacant Lots. Provided a piece of property has the potential of being developed into a residence, there is a big chance we would like to buy it. Feel free to contact us even if you are not sure we buy the type of property you wish to sell.
WE are interested in buying houses of different shapes and sizes regardless of whether the house is not in good condition, ugly, or very old. We are interested in buying your house irrespective of whether it has low, zero or no equity. We do not even mind if it has negative equity! You can be sure that we will buy your house whether it has liens issues, code violations, or it is in a condition that most potential buyers will shy away from and banks will not finance. Contact us today!
We are not in business to take advantage of persons in your situation. Instead, our objective is to give you a solution that is fair in as little time as possible. Whether we buy your house or not, we can help you resolve your real estate problems by helping you find tenants, refinance, or assist you in rectifying code violations, or resolving liens and many other legal issues.
We buy Lancaster, Pennsylvania houses in a jiffy. Try us!
Do you own property that you will like to sell? Let us know about it today and we will make you a fair cash offer for it and have you choose a time that will be most convenient for you to close the sale with us.
BiggerEquity is the best company that buys houses in Lancaster in an effort to help homeowners to sell their homes fast for cash. Our reputation precedes us because we consistently offer unparalleled full home sale service that is hassle-free and exceptionally fast.
We are experts at providing real estate solutions that help homeowners to easily break free from difficult situations like having a property that has become a burden, facing foreclosure, probate, etc.
We Buy Houses in Pennsylvania …
With a current population of 12,802,503 and growing, it's the perfect time to sell your house in Pennsylvania.
Since the beginning of time in 1787, folks have been selling their homes in Pennsylvania
Lawmakers in Harrisburg, the capital of Pennsylvania, are always coming up with new laws in congress in order to save you money when selling your home.
Since 1812, Harrisburg the capital of Pennsylvania, people have been selling their homes.
Can you believe Pennsylvania is 8110 square miles? Houses for sale galore!
The first step in selling a house is a Purchase Agreement between the Buyer & the Seller. Each state has an Official residential purchase agreement. In order to find the official document for use, visit the Pennsylvania realtor board page.
Fun Fact: The first Baseball stadium in the country was built in Pittsburgh Pennsylvania
Visit the Pennsylvania by following the link, Pennsylvania.
Check out the State Page of Pennsylvania for additional demographic information for Pennsylvania.
Sell My House Fast in Lancaster Pennsylvania
The city of Lancaster is considered to part of Lancaster county.
Visit the Lancaster by following the link, Lancaster.
Check out the City Page of Lancaster for additional demographic information for Lancaster.
Lancaster is associated with these zipcodes: 17603, 17602, 17601, 17604, 17605, 17607, 17608, 17622, 17699
The coordinates for Lancaster are: 40.0421 latitude and -76.3012 longitude.
We buy in Lancaster, in cities like and their surrounding areas.