Work with BiggerEquity to Sell your House. Fast Sale, no Hassle, no Worries!
BiggerEquity can buy your house in Norman no matter the condition of your house. We are ready to make you an attractive offer to buy your house directly from you today, so call us right now to get your house sold without having to go through the trouble of listing it. Contacting us does not put you under any obligation, and this process is not stressful at all.
Our goal is to make sure you sell your home the fast and simple way. We are able to achieve this by making you an honest and fair cash offer.
We are ready to buy your house within one hour no matter your situation, provided you are flexible with price and terms of the transaction. We are able to do this by working with you to come up with a win-win deal that benefits both you and us. This way, you can sell your house easily, and we can remain in business to buy and sell more quality houses to other customers.
What Others Are Saying…
Military Homeowners on Permanent Change of Station (PCS) Sell their House to US All the Time. Let us Make you an Offer and Buy your House Right Away!
Dear military personnel in active service, we would like to thank you for your service to our beloved country. BiggerEquity is aware that you and your family could get orders for a Permanent Change of Station at any time and this can put you in an unexpected situation. Your deployment or transfer is likely to last for an extended period and the stress of relocating is not something you will like to deal with alongside the stress of selling your home or keeping it.
The suddenness of PCS make it hard for many military homeowners to sell their homes so they usually end up renting them to fellow service men before moving. This solution seems appealing but comes with lots of financial burdens and uncertainty since you cannot tell for sure if your tenant will be able to keep his payments current or whether he or she may receive a PCS order a few months into the lease too. Further, the protection of military personnel under the Service Members Civil Relief Act makes it impossible for you or any landlord to evict them or seek penalty for any effects of their military service. This state of affairs may leave you no choice but to create an emergency fund to keep your mortgage payments current. All this can impede the advancement of your military career and security clearance if you default on mortgage payments or go bankrupt.
BiggerEquity is in business to help you avoid all that trouble. We can make you a fair offer to buy your house the same day you contact us and close on your house within 7 days. With us, you can finally sell your home fast for a fair price without hassle or expensive commissions.
Do you keep thinking, "How do I sell my house quickly?" We've got just what you need.
Contact Us
Give us a call or just fill out this form with your information including your postcode and property details. We will evaluate the information you submit to us and contact you with an offer in as little as 1 day.
Property Assessment
If you like, the offer we make you initially, we will have someone from our company pay you a visit whenever you think is convenient to assess your property.
Formal Offer
The report of your property assessment will guide us in making you a formal offer to buy your house.
Your Solicitor
We can get you an independent solicitor to represent you after you accept our offer.
Closing
After completing the legal paperwork, you get to choose a closing date that works for you and we will stick to it.
We Buy Houses no Matter the Situation. Sell your House Quickly for Cash!
Contact us now to get started and leave the rest to us. People who work with us typically get their houses sold within 7 days. Unlike real estate agents or realtors who list houses on the Norman, Oklahoma market and usually charge about 6% of the sale price as commission, we are professional house buyers in Norman, Oklahoma who will buy your house directly from you once we reach an agreement and you accept our offer. If your house qualifies, we can make you an offer for it in as little as 24 hours.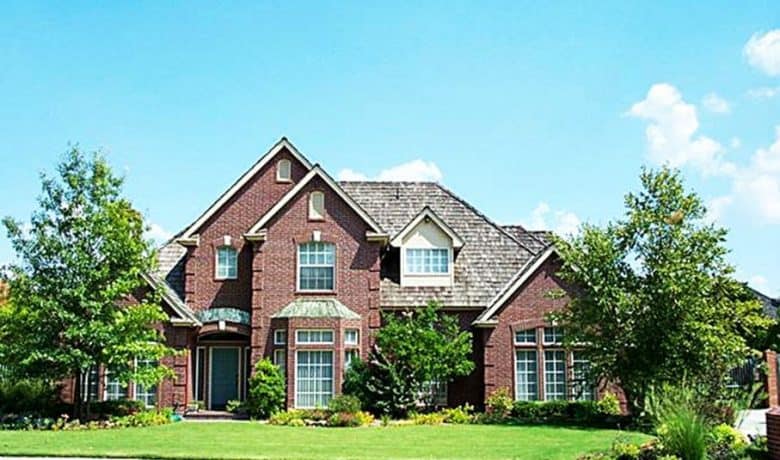 BiggerEquity is Interested in Buying Houses in Norman, Oklahoma Regardless of whether they are Ugly!
Are you looking for a way to sell your property? Get a cash offer from us today. We will close according to your schedule.
BiggerEquity can buy your home for cash no matter how ugly it is. We will be happy to make a no-obligation cash offer on your home regardless of whether it has minor or major cosmetic and structural defects that may incur high repair expenses. BiggerEquity saves you time and money. Give us a call on 866-333-8377 today to receive a fair cash offer to sell your house in Norman.
Speed, fairness, and ease are the three defining features of our buying process. We cover all the costs, pay home sellers fair prices in cash, and close the sale quickly so that people can move on.
Call Us Now!
Looking for a simple and fast way to sell your house? Contact us on 866-333-8377 or fill the form at located at the top of the page and we will reach out to you.
We are a small group of quick home buyers in Norman with access to major financial resources and looking to buy property. If you are saying, "sell my house fast", we are the solution you seek! We are ready to give you a mouth-watering NO-OBLIGATION CASH offer for your home and buy it quickly.
We can help you regardless of whether you are late on payments, owing liens, downsizing, looking to sell an inherited property, or own a vacant home you do not wish to keep.
Are you Looking to Sell your Inherited Home? We can Help!
Please accept our condolences for the loss of your loved one who has left you some property. Given your condition, you may not be in the right state of mind to deal with the drawn out process of selling your inherited property through a realtor. At BiggerEquity, we know your priority now is to heal while surrounded by your family instead of stressing about selling your inherited property.
The team at BiggerEquity would like to discuss the prospects of selling your inherited property to us. We are ready to make you a no-obligation cash offer to buy your property as is and close on your property within 7 days. You will not have to worry about paying any commissions, fees, or go through any inspections; we will take care of all that. We just want to take the stress of selling and the burden of paying for the maintenance of your inherited property off your shoulders without hassle.
We can buy your home fast, take over title to your property and pay you with our own money! No delays! No Hassle!
Looking to sell a house fast in Norman, Oklahoma?
Moving from one house to the other is rated as the most stressful thing one can do. This stress is doubled if you are trying to sell your property on Google because you want to sell your house very fast.
For house owners who are not interested in their houses anymore, we help ease the task as we help hasten the closing process to prevent the holding cost from consuming indiscriminately the landlord's gain. With this, we make the payment as quickly as possible thereby enabling the house owner to have peace of mind.
The process of selling a house is usually accompanied by some stressful work that you can avoid altogether if you choose to work with our company. We can make you a cash offer and sell your house today if you call us on 866-333-8377 or have us contact you by filling out the forms on our website.
Do you want to sell your house in Norman, Oklahoma?
BiggerEquity can make you an all-cash offer for your home in as little as a week no matter the condition of your home if you are looking to sell your home quickly in Oklahoma and neighboring areas like Norman. Whatever the condition of your house, we buy it as-is so you do not have to spend money on repairs.
The lengthy time it takes to sell a home is among the biggest problems that homeowners face today when looking to sell their houses. BiggerEquity skips the lengthy waiting periods and pay cash! This way, you do not have to go through the stress of the process of selling your home or paying huge sums of money as commission for agents. We can make you a cash offer in as little as 24 hours of having a look at your house.
We cover all Closing Costs
Closing costs can sometimes take up to 10% of the money you receive for your house after the sale. This cost sometimes run into thousands. However, by selling to BiggerEquity, we take care of all the paperwork and closing costs thereby saving you from the worry of spending extra money or time. You get to keep all the money to yourself when you sell your house to us.
We Buy Houses in Oklahoma …
With a current population of 3,911,338 and growing, it's the perfect time to sell your house in Oklahoma.
Since the beginning of time in 1907, folks have been selling their homes in Oklahoma
Lawmakers in Oklahoma City, the capital of Oklahoma, are always coming up with new laws in congress in order to save you money when selling your home.
Since 1910, Oklahoma City the capital of Oklahoma, people have been selling their homes.
Can you believe Oklahoma is 607000 square miles? Houses for sale galore!
The first step in selling a house is a Purchase Agreement between the Buyer & the Seller. Each state has an Official residential purchase agreement. In order to find the official document for use, visit the Oklahoma realtor board page.
Fun Fact: The first parking meter to ever been installed worldwide was installed in Oklahoma City in 1935
Visit the Oklahoma by following the link, Oklahoma.
Check out the State Page of Oklahoma for additional demographic information for Oklahoma.
Sell My House Fast in Norman Oklahoma
The city of Norman is considered to part of Cleveland county.
Visit the Norman by following the link, Norman.
Check out the City Page of Norman for additional demographic information for Norman.
Norman is associated with these zipcodes: 73019, 73026, 73072, 73071, 74857, 73069, 73068, 73070
The coordinates for Norman are: 35.2335 latitude and -97.3471 longitude.
We buy in Cleveland, in cities like Moore and their surrounding areas.