Avoid Foreclosure and Save your Credit!
Do you find yourself at the brink of foreclosure ? Unexpected situations in life, such as medical bills or being out of a job, can make it hard for many people to keep up with loan payments and your credit rating will take a blow if you can't pay your credit cards. It gets worse when you stop paying your mortgage since the lender may move to foreclose your property.
BiggerEquity can help you if you have fallen behind on payments. We are a network of real estate investors who buy property for cash to help people stop foreclosure and save themselves from bad credit ratings. You can even get cash back at closing. The investors we work with can negotiate with your bank to help you avoid foreclosure and allow you the time to work things out. Complete the form below to get a solution from us now!
We offer you alternative options and guide you in making well-informed decisions when selling your house to us. Additionally, you do not have to pay any commissions or fees no matter the condition and price range of your home or your purpose for selling it. We will buy your house no matter the condition whether it is ugly or in perfect condition.
What Others Are Saying…
We can buy your home in Warren, Ohio and pay you cash.
At BiggerEquity, we value honesty and transparency. Unlike fly-by-night property investors, we are not looking to take advantage of the situation that is making you sell your home. Our main mission at BiggerEquity is to buy your house for cash at a fair price the honest way.
Apart from buying your home in Warren for cash, there are other advantages of selling your house to us:
No need to list your house on the market.
We will take care of the paperwork and cover the closing costs.
We will buy your house as-is.
30 days or less is our usual closing time.
Throughout our years in business, we have worked with numerous homeowners in different situations. We would like to work with you whether you need to sell your house because you are facing foreclosure, need to sell your burdensome home quickly for fast cash, are relocating because you got a new job or got transferred, or inherited a home in Warren but do not want to keep it or list it on the real estate market. We can help you even if you are a landlord whose rental property has become a burden.
What you get by working with us:
No obligation to accept our offer.
Several cash offers to choose from.
You won't pay any fees.
All back taxes, closing costs, escrow charges, and cost of repairs are paid by us.
We are willing to assist you when you need to move.
We can buy your house even if it is occupied by problem tenants.
Get an offer from us in as little as 24 hours.
Get comparable property analysis free of charge. Whether or not you eventually sell to us or another buyer does not matter.
Are you looking to sell your house quickly in Warren, Ohio? We'd love to buy your house!
Do you find yourself in a situation where you have to pay mortgage on two houses every month? We can help! We can make you a cash offer for your house whether you need to sell a home you just inherited to avoid double mortgages, or any other situation. Our cash offers speed up the process and allow us to close quickly without relying on bank financing.
We buy houses in all parts of Warren and neighboring parts. Let us make you a cash offer or give you a creative solution for your home. We will buy your house whether it is in perfect condition or less than desirable. Does your home need major repairs? We will buy it as-is anyway!
We offer you a win-win solution to sell your house fast . Contact us today if you have any questions.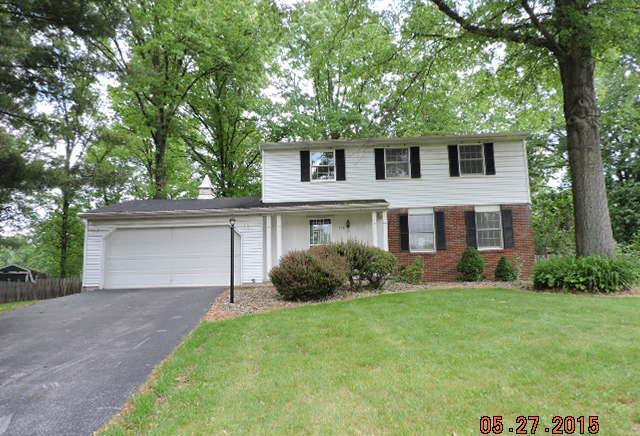 Don't Delay. Now is the Time.
How can I pay for HOA fees, mortgage, taxes and insurance on an estate house? You may want to work with your probate court and set up a bank account for the estate so the money from the estate can pay the bills. You'll need cuts checks from the bank account, so you can pay any bills.
At BiggerEquity, we are leaders in providing helpful solution to homeowners in respect to their estate problems. We work hand in hand, listening to your needs to determine the best fit to achieve your goals.
Dealing with the loss of a loved one can be very challenging especially when you have to worry about repair, upkeep, and security costs for the property. At this point, selling the house might be a good option.
Homeowners never regret selling to us.
We pay no attention to the fact that you reside in your house, rent it out to another person, vacant or not livable. Our services extend to assist property owners with a dead interest in their properties.
We're on standby to ensure you're never exposed to the risk of being heartbroken by dubious agents who force homeowners into signing long-term contracts. We buy houses fast and handle all the renovation and paperwork involved. You won't end up stressed out and full of avoidable regrets relating to your unsold house.
We will buy your house without the involvement of a third party. We don't want you sharing a dime of the money we pay for your house with people who did nothing spectacular to get the deal closed. This is just one of the numerous benefits that accompany direct sales.
What must I do to sell my house fast in Warren, Ohio?
There is a lot involved, really… Whether you are listing with a real estate agency, selling to an average buyer, or selling fast to an investor. But to ensure that you don't get swamped by the process, simply sell your house fast to a real estate investor.
We at BiggerEquity are a team of professional home buyers that can buy a house within a few days if necessary. If you are thinking, "How to sell my house fast without using a Realtor?"- you've come to the right place. We buy houses of different kinds, old or new, in good condition or needing important repairs. We buy "as-is." We offer you a cash payment and close as little as 5 days. We are friendly, flexible and love to help. All you have to do is enter your property address and get your cash offer now!
Without wasting your time, we will come up with an analysis and organize a firm devoid of any obligation. We present a documented proposition in plain terms.
Sell your house right now without any stress.
BiggerEquity provides real estate solutions for homeowners in Warren who need to get out from under their burdensome property. We are a family-owned business on a mission to help you. Feel free to contact us anytime if you have any additional questions about how to sell your house fast or to just learn more about us.
The servant-leadership philosophy of BiggerEquity puts the interests of the seller at the heart of all our transactions. We are all about building relationships and demonstrating God's goodness through our works.
We keep our word and fulfil our promise to you in record time even if you are facing foreclosure having a hard time selling your property or just need to sell your house quickly and move on. We can also help you out of situations relating to probate or property that has become a burden to you.
Are you looking to sell your house in Warren, Ohio?
Selling houses through realtors is not always the best option. We can help if this option doesn't work for you.
Selling with an agent is full of hassle and delays as well as expenses. After covering all these costs, you may end up with less money than you expected.
BiggerEquity is a buyer with a difference. We can turnaround a fair all cash offer to buy your house in as little as 24 hours after you contact us. We will close on your house when you are ready no matter the state of your house or the whether you have problem tenants who you have a hard time evicting. We will handle everything and close the sale of your house within one week since we buy houses for cash and do not need to wait for bank loan approvals.
We Buy Houses in Ohio …
With a current population of 11,613,423 and growing, it's the perfect time to sell your house in Ohio.
Since the beginning of time in 1803, folks have been selling their homes in Ohio
Lawmakers in Columbus, the capital of Ohio, are always coming up with new laws in congress in order to save you money when selling your home.
Since 1816, Columbus the capital of Ohio, people have been selling their homes.
Can you believe Ohio is 210300 square miles? Houses for sale galore!
The first step in selling a house is a Purchase Agreement between the Buyer & the Seller. Each state has an Official residential purchase agreement. In order to find the official document for use, visit the Ohio realtor board page.
Fun Fact: The first city to ever have an ambulance service is Cincinnati Ohio
Visit the Ohio by following the link, Ohio.
Check out the State Page of Ohio for additional demographic information for Ohio.
Sell My House Fast in Warren Ohio
The city of Warren is considered to part of Trumbull county.
Visit the Warren by following the link, Warren.
Check out the City Page of Warren for additional demographic information for Warren.
Warren is associated with these zipcodes: 44483, 44485, 44484, 44482, 44486
The coordinates for Warren are: 41.2389 latitude and -80.8177 longitude.
We buy in Trumbull, in cities like and their surrounding areas.