Are you looking to sell your house in Huntersville, North Carolina?
Selling houses through realtors is not always the best option. We can help if this option doesn't work for you.
Selling with an agent is full of hassle and delays as well as expenses. After covering all these costs, you may end up with less money than you expected.
BiggerEquity is a buyer with a difference. We can turnaround a fair all cash offer to buy your house in as little as 24 hours after you contact us. We will close on your house when you are ready no matter the state of your house or the whether you have problem tenants who you have a hard time evicting. We will handle everything and close the sale of your house within one week since we buy houses for cash and do not need to wait for bank loan approvals.
What Others Are Saying…
Selling your house, but don't know where to begin? You have a few options to choose from.
Selling your property through conventional means will consume your money and time before closing on a sale. It may take longer if the house is in very bad shape. Agents attract buyers who want to live in the home. Buyers are looking for pretty houses with as little money down as possible. Buyers tend to be put off when they find something they do not like in the course of visiting the house. It never matters if the price of the house is $15,000 less than every other house!
Afterward, the agents bring in a property inspector, who helps identify possible repairs. The end user also reviews the reports which could be as long as 40 pages. All this is what switch the buyers' interest in houses.
All you have to do is give us your details and our team of experts will pay you a visit to have a look at your property. We can make you a cash offer for your house within the next 48 hours (two days).
BiggerEquity provides property-buying services that are flexible. Some are:
We can arrange owner financing. As a property owner, this will help you circumvent high taxes on sales without affecting your return on investment.
We collaborate with property owners to renovate their property.
Collaborating with owners to construct brand new homes.
You don't have to wait for months before getting a buyer. We are here already!
Selling a house can get very frustrating sometimes but we ensure you never have to experience this stress. Instead, we offer you a hassle-free and fast process to sell your house.
Do you own property that you will like to sell? Let us know about it today and we will make you a fair cash offer for it and have you choose a time that will be most convenient for you to close the sale with us.
We are ready to buy your house instantly. Yes, we mean TODAY! You don't have to move immediately. We will give you all the time you need to move out at a time that suits you, and then we will cover the costs of repairs, evict any unwanted tenants, and clean it up afterwards.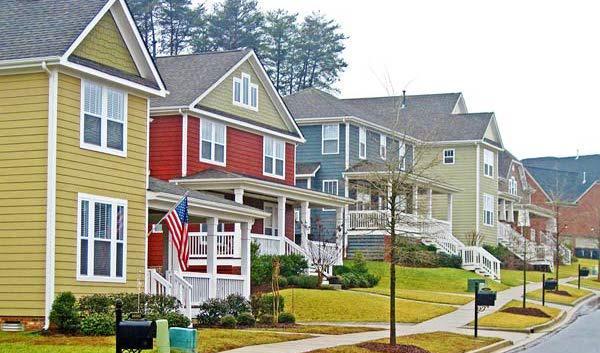 Are you a Homeowner Seeking a Cash Offer for your Huntersville, North Carolina Home?
Getting a cash offer to sell your home is one of the most convenient options for almost any situation. At BiggerEquity, we provide a secure and efficient solution that allows you so sell your unwanted home at a great price.
You may be tempted to use one of the traditional methods when selling your home. If you choose to work with a realtor , you have to sign to a listing contract that may tie your house down on the market for up to 6 months (or even a year in some cases) without any certainty that you will sell any time soon. Then, you have to cover the cost of repairs, go through several inspections and countless showings that attract offers that are way below the value of your home. What's more? You will have to pay huge amounts of money in commission when your house is sold. As an alternative, you could attempt to sell your house by yourself (FSBO). However, both options are time-consuming and quite stressful.
BiggerEquity makes it easy for you to sell your home without the hassle of traditional real estate transactions. We offer an innovative solution that is simple and fast. Simply fill out the form below and we will assess the information you provide, make you an offer in less than 24 hours and buy your home for cash if you accept it. You won't have to wait for us to get a loan approval; we pay cash! We close quickly and we are not going to pressure you in any way. We simply make you an offer without any obligations from you. We offer a fair deal that allows you to avoid the hassle and expenses of repairs and upgrades.
Inherited property and don't know what to do with it? Call BiggerEquity we'll make an all cash offer.
The stress associated with being in charge of an estate property is enormous, most especially if it's an inherited property. Where every member is far fetched when it comes to helping. Repair on such property can be burdensome as you have limited choices to make. If this is you, we can provide immediate help by making a cash offer for your property, without you having to carry out the repairs of any kind. Have a house you inherited through probate? We are professionals equipped with best practices to ensure you won't be spending any attorney fees, agent fees and long drawn out selling processes. You can receive your inheritance money in days instead of usual months of waiting for legal red tape.
What if the estate doesn't have any other money? You and other family members will be responsible for the repairs, maintenance, and bills out of pocket until the estate is finished. The house can be foreclosed or be sold at a delinquent tax sale if taxes, HOA fees or mortgage are unpaid.
Are there ways to quickly sell a house in probate without waiting for a long time? Yes, sometimes there are other ways for us to buy the home, help you solve the problem and fill your pockets with money without going through the estate. To learn more, contact us now!
Need to sell your Huntersville, North Carolina house fast?
We can help you sell your house quickly while you focus your time and resources on more important things in your life. You do not have to worry about selling your house every day and night anymore.
We buy houses in North Carolina. We make a fair offer to you and close the transaction at your convenient time with cash payment no matter the condition of your house. We can close in 2 days or more depending on your situation or preference.
Most times, selling your house through an agent or trying to sell it by yourself can be quite frustrating. For example, you have to tidy up the place and be willing to make out time for multiple showings. Then there is the crazy part of having total strangers come over and take the place apart in the name of having a look at it.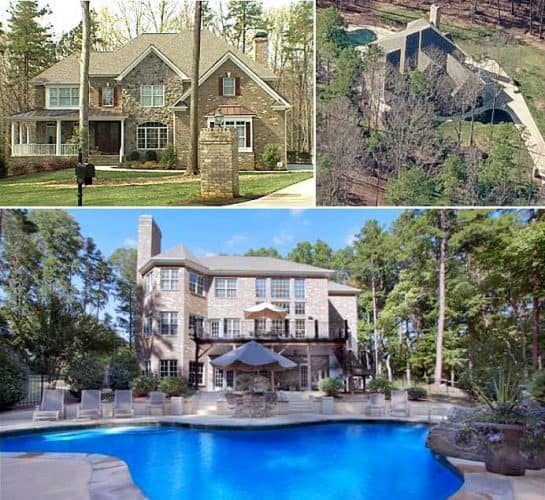 BiggerEquity is Interested in Buying Houses in Huntersville, North Carolina Regardless of whether they are Ugly!
Are you looking for a way to sell your property? Get a cash offer from us today. We will close according to your schedule.
BiggerEquity can buy your home for cash no matter how ugly it is. We will be happy to make a no-obligation cash offer on your home regardless of whether it has minor or major cosmetic and structural defects that may incur high repair expenses. BiggerEquity saves you time and money. Give us a call on 866-333-8377 today to receive a fair cash offer to sell your house in Huntersville.
Speed, fairness, and ease are the three defining features of our buying process. We cover all the costs, pay home sellers fair prices in cash, and close the sale quickly so that people can move on.
Are you looking to sell your house quickly in Huntersville, North Carolina? We'd love to buy your house!
Do you find yourself in a situation where you have to pay mortgage on two houses every month? We can help! We can make you a cash offer for your house whether you need to sell a home you just inherited to avoid double mortgages, or any other situation. Our cash offers speed up the process and allow us to close quickly without relying on bank financing.
We buy houses in all parts of Huntersville and neighboring parts. Let us make you a cash offer or give you a creative solution for your home. We will buy your house whether it is in perfect condition or less than desirable. Does your home need major repairs? We will buy it as-is anyway!
We offer you a win-win solution to sell your house fast. Contact us today if you have any questions.
We Buy Houses in North Carolina …
With a current population of 10,042,802 and growing, it's the perfect time to sell your house in North Carolina.
Since the beginning of time in 1789, folks have been selling their homes in North Carolina
Lawmakers in Raleigh, the capital of North Carolina, are always coming up with new laws in congress in order to save you money when selling your home.
Since 1792, Raleigh the capital of North Carolina, people have been selling their homes.
Can you believe North Carolina is 114600 square miles? Houses for sale galore!
The first step in selling a house is a Purchase Agreement between the Buyer & the Seller. Each state has an Official residential purchase agreement. In order to find the official document for use, visit the North Carolina realtor board page.
Fun Fact: The first succesful powered flight ever took place in the state of North Carolina
Visit the North Carolina by following the link, North Carolina.
Check out the State Page of North Carolina for additional demographic information for North Carolina.
Sell My House Fast in Huntersville North Carolina
The city of Huntersville is considered to part of Mecklenburg county.
Visit the Huntersville by following the link, Huntersville.
Check out the City Page of Huntersville for additional demographic information for Huntersville.
Huntersville is associated with these zipcodes: 28078, 28070
The coordinates for Huntersville are: 35.4055 latitude and -80.8741 longitude.