How Reputable are "We Buy Houses" Companies?
Most people that work with us want a quiet, simple, and fast home sale. Usually, they prefer not to work with agents because they do not want to pay any commissions nor invest money in home repairs before selling their houses. However, this option is not always as easy as it seems.
We want to buy your house! We buy houses throughout North Carolina and we can offer you the best service whether it is speed or ease you need in selling your house. We provide the easiest and fastest home sale service.
We will buy your North Carolina property exactly as it is, irrespective of its condition. Whether your North Carolina house is in bad shape and in need of major repairs that you cannot afford does not matter. We will buy it as-is for cash and close the deal within a few days without any inspections. We have the financial resources to pay you in cash so you do not need to wait for several months before receiving payment for your property or worrying that the sale may fall through. Finally, you can sell off your property that has become a burden to you so that you can regain your peace of mind. Simply fill out and submit the property information form below to receive a fair cash offer for your house in the next 24 hours or less. Our method of buying houses is fast and we pay cash. Apart from these two very attractive reasons that can motivate you to sell your house to us, there are some other reasons.
What Others Are Saying…
Did you just say "Sell My House Fast in Durham, North Carolina?"
You are not the only homeowner looking to sell their house fast. Hundreds of homeowners have worked with us and we found ways to help them so we can help you too, irrespective of whether you are:
-Dealing with Problem Tenants
-No Longer want to Keep the Property
-Downsizing
-Going through a Divorce , or
-Worried about extensive repair costs.
We will buy your house quickly
For many years, we have bought real estate in North Carolina at a discount, renovated them, sold them to investors, or rented the property out on the real estate market. Unlike misleading investors out there, we always deliver on our promise. BiggerEquity is made up of a team of experts who buy homes fast in North Carolina. Contact us if you are looking to sell your house quickly. Depending on our agreement, we even purchase your house on the same day you contact us.
NO COMMISSIONS, NO FEES
By selling to us, you won't have to worry about commissions, closing costs, and other fees. Traditional home sales incur realtor commissions and closing costs that can leave you with less money than you expected from the sale.
Receive an Offer to Sell Your Home for cash in Durham without hidden fees irrespective of the condition.
WE ARE LOCAL BUYERS
We are not only based in Durham, we also have our roots in Durham and we understand the workings of the local market.
SELL WITHOUT FEES OR HASSLE.
We take out all the hassle and expenses you will normally encounter when trying to sell your house quickly in Durham. Our methods makes selling simple as A, B, C.
WE ARE COMMITTED TO ASSISTING OTHERS.
Our core values motivate us to help people asking, "How do I sell my house in Durham quickly?"
CAN'T KEEP PAYMENTS CURRENT? CAN'T PAY FOR REPAIRS?
We've got you covered! We are ready to buy your house the way it is without having you pay for repairs. Our goal is to help you move on.
We will be pleased to buy your houses in Durham, North Carolina fast! Fair cash offers guaranteed.
BiggerEquity ensures you receive your cash in a heartbeat! Usually, we close home sale deals within 10 days after you contact us. We close through a reliable real estate attorney or through a secure government regulated title company. We are flexible with closing dates so you can pick a time you would prefer to close the sale if our closing date is not convenient for you.
We work with investors who have extensive knowledge of the local real estate market to ensure a hassle-free sale. Our representatives in Durham are qualified BiggerEquity with exclusive rights to this area. We have worked with persons in different situations to know enough about how to buy your house quickly for top dollar.
No matter the reason for selling your house, we will buy it anyway. Get in touch with us by submitting your house address and email below. With us buying your house, you have absolutely no consultancy or commission payments to make and nothing is deducted from your final payout as agreed.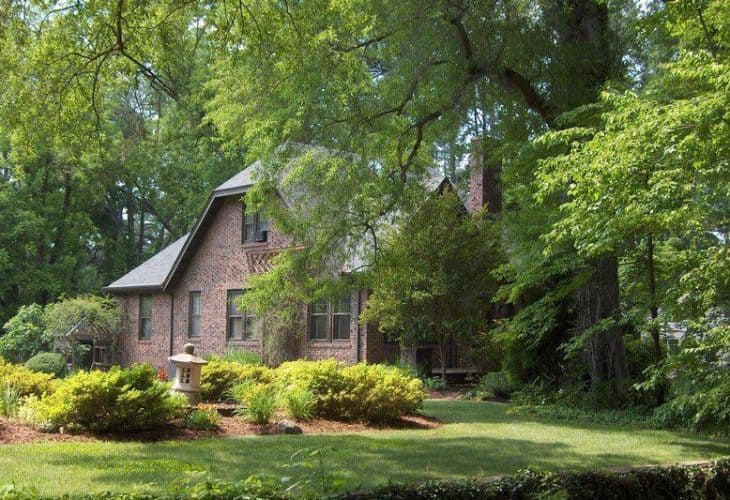 GET THE BEST CASH OFFER TO SELL YOUR HOUSE TODAY!
Sometimes, owning a home is full of good and bad surprises that may prompt the need for a fast home sale. In such situations, selling your property fast or renting it out are usually effective damage control measures. In a piece titled "The Real Estate Surprises Every Home Seller Should Be Aware Of", Forbes notes that – "A sales price is determined by multiplying the area sold by the price per square foot, so having an accurate square footage just may put more money in a seller's pocket!" We are here to walk you through the process of ensuring you receive a fair cash offer for the sale of your home.
We are a locally owned family business that buys homes no matter the price range or condition the of the house. We can make you a great offer for your house because licensed home buyers regulate our team's activities and we have a deep understanding of how the real estate market works.
A guaranteed cash offer is not the only benefit you stand to get by working with us. Depending on your situation and our arrangement, we can close on your house instantly. In addition, you will not have to pay any realtor commissions, closing fees, insurance fees, tax payments, mortgage payments or home repair costs. Contact us right away to receive a free no-obligation cash offer for your home. You can sell your house to us quickly for the best prices on the market without any hassle.
Selling your house, but don't know where to begin? You have a few options to choose from.
Selling your property through conventional means will consume your money and time before closing on a sale. It may take longer if the house is in very bad shape. Agents attract buyers who want to live in the home. Buyers are looking for pretty houses with as little money down as possible. Buyers tend to be put off when they find something they do not like in the course of visiting the house. It never matters if the price of the house is $15,000 less than every other house!
Afterward, the agents bring in a property inspector, who helps identify possible repairs. The end user also reviews the reports which could be as long as 40 pages. All this is what switch the buyers' interest in houses.
All you have to do is give us your details and our team of experts will pay you a visit to have a look at your property. We can make you a cash offer for your house within the next 48 hours (two days).
The testimonies of our stress-relieving home buying options are all over town. Ask anyone that has sold a house to us in Durham, North Carolina.
People sell their houses for various reasons including liens, tenant vandalism, fire damages, a divorce, foreclosure, and relocation. Whatever the case, we are that company and will offer you cash for your house in a couple of minutes. We can conclude the entire process in only a matter of days. Wait, you're worried that we may not like the house because it's ugly? Nah, we don't discriminate like that. We buy houses fast, vacant and occupied alike!
After we have looked at your property and done our due diligence, we will make you an offer on your home. It is important to remember that no matter the company you are using you have an option to accept or reject the offer.
Call 866-333-8377 and we'll have one of our representatives attend to your needs or fill out a quick sale offer form on this page. We are open to help you 24/7.
Do you Need to Sell your Durham, North Carolina House in a Short Time Frame?
BiggerEquity will buy your house without these uncertainties or stress. We will make a cash offer on your house in as little as 24 hours after you submit the information about your property to us and close when you are ready. You do not have to stress about a thing irrespective of whether your house needs cleaning or extensive repairs.
Selling your house with a realtor is tedious most times. First, you have to spend money on home repairs and remodeling to make your home appealing, then you need to identify a trustworthy agent that can sell your house within the timeline that you have. It doesn't stop there: there's a ton of paperwork and signing to do without any guarantee of finding a buyer – even after waiting for many months.
Traditional real estate sales is a good option for some sellers but we provide a simpler and faster way for you to sell your house at a great price. A big drawback in the traditional way of selling real estate is that buyers may be forced to back out at the last minute because of indecision or failure to secure the necessary funding.
What's the ugliest a house can be before it is rejected by people who buy houses fast?
Haha… You will be surprised to know that ugly houses even sell faster these days… Well, we're speaking for ourselves because we buy houses fast, ugly and beautiful alike. So call us now at 866-333-8377 to exchange your ugly house for cash in hand.
What we quote is the price we are offering you. That's the amount that will be wired into your account. You'll have to sort out the tax payments with your accountant.
However, this does not imply that some other companies may or will make you a high-end offer. But ask them who pays the legal costs before concluding that their offer is more attractive.
We Buy Houses in North Carolina …
With a current population of 10,042,802 and growing, it's the perfect time to sell your house in North Carolina.
Since the beginning of time in 1789, folks have been selling their homes in North Carolina
Lawmakers in Raleigh, the capital of North Carolina, are always coming up with new laws in congress in order to save you money when selling your home.
Since 1792, Raleigh the capital of North Carolina, people have been selling their homes.
Can you believe North Carolina is 114600 square miles? Houses for sale galore!
The first step in selling a house is a Purchase Agreement between the Buyer & the Seller. Each state has an Official residential purchase agreement. In order to find the official document for use, visit the North Carolina realtor board page.
Fun Fact: The first succesful powered flight ever took place in the state of North Carolina
Visit the North Carolina by following the link, North Carolina.
Check out the State Page of North Carolina for additional demographic information for North Carolina.
Sell My House Fast in Durham North Carolina
The city of Durham is considered to part of Durham county.
Visit the Durham by following the link, Durham.
Check out the City Page of Durham for additional demographic information for Durham.
Durham is associated with these zipcodes: 27701, 27703, 27704, 27707, 27709, 27705, 27712, 27713, 27702, 27706, 27708, 27710, 27711, 27715, 27717, 27722
The coordinates for Durham are: 35.9801 latitude and -78.9045 longitude.
We buy in Durham, in cities like and their surrounding areas.