You don't have to Sell your Home the Traditional Way. Get the Highest Cash Offer Instantly.
FAST SALE
You do not have to experience the delays of selling with a realtor if you want to sell your house fast . We are ready to buy your house quickly for cash in 7 days or less. Alternatively, we can close the sale at a time of your choosing and make the payment to you.
CONVENIENT PROCESS
Why let strangers into your home for showings and inspections when we can buy it AS-IS? We will make you and offer for your home immediately after an in-home consultation with you.
NO OBLIGATION, ZERO PRESSURE
Our consultation puts you under no obligation and no pressure at all. We always deliver the best customer service. Our aim is to come up with a deal that is beneficial for both sides.
What Others Are Saying…
Let us make your Life Stress-Free Once Again – Regardless of the Situation, we can Help!
Did you inherit a home that you wish to sell?
Having too much problems being a property owner?
Are you tired of the stress of having problem tenants and late rent?
We buy houses from North Carolina property owners in different situations ranging from an inherited property in probate, code violations, foreclosure , liens, to divorce and other situations. We will buy your house regardless of whether it has been damaged by fire, needs major repairs, or even if it is vacant, occupied by tenants, or you still live in it.
We buy houses in North Carolina and around North Carolina. We can buy your house and close through fast and easy means when you are ready.
Here's Why You Should Choose Us
We provide fast and seamless property transactions.
We are reliable buyers that will support you each step of the way.
We close fast to help you get on with your life quickly.
Your house is better off sold to BiggerEquity because we buy houses fast!
Real-estate agents could rip you off in the twinkle of an eye. This happened to one of our clients who came running to us for intervention the other day. There are some reputable real-estate agents out there though, but why pay them when there are lots of other things to do with the same money? Sell your house to us and save on things like this, as well as waiting time.
Banks have a very annoying way of frustrating some prospective homeowners, though. The stories we hear are sad but for now, the best we can do as investors is to buy your house fast. Our process has been designed, so you don't have to be dragged into any banking regulation drama.
If you quickly submit your information on the contact form, we will call you in the following minutes to your price preferences based on our evaluation of your property. We are known to give the most competitive offers to homeowners. It seems you are next in line for a slice of the convenience that we have a habit of providing from the very moment you receive an offer; we handle the paperwork, processing costs, and everything in between that is required to ensure you receive cash in exchange for your house in the shortest possible time.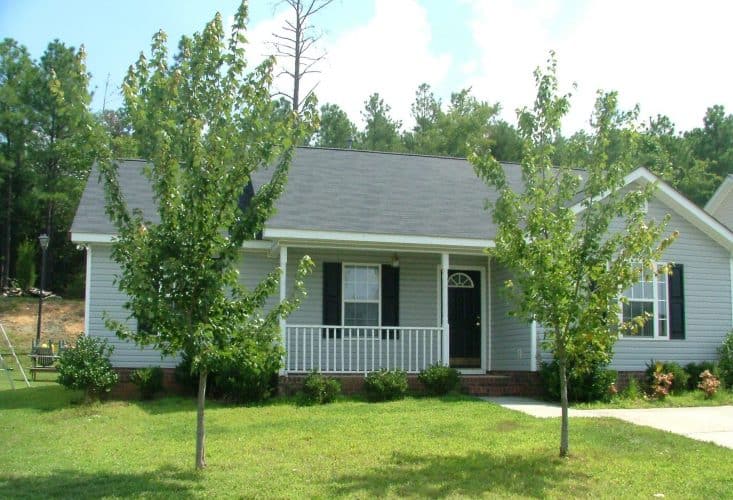 Sell your home to us quickly. We are ready to buy your house for cash right away!
We are a Concord family owned business aimed at helping people who need to sell their homes and improving our neighborhood. We provide multiple options for people to sell their homes fast and we buy houses in North Carolina faster than any other company does. We only buy houses from sellers who are looking to sell their homes in this area.
We remove the hassle of annoying call centers and bureaucracy from the process of selling your home. We are the ideal buyers you should sell to when you need to sell your house fast for CASH without stress. Our friendly and professional team members provide the best solutions and are ever ready to go the extra mile for clients. We have successfully purchased numerous property in North Carolina since our inception. We have worked with people in different situations and we will be happy to inform you of what we have to offer.
We consider this community our home and see everyone in it as our friends and neighbors. This is why we focus on improving the quality of real estate in it and aim at building lasting relationships with the people in the community. Contact us today or complete the form above and we will reach out to you as quickly as possible. We can't wait to hear from you!
Hey, CONGRATULATIONS!!! Your ugly Concord, North Carolina house is eligible for sale. Call us NOW at 866-333-8377 for an irresistible cash offer.
Desist from paying to get your house sold. If you choose us there won't be agents, commissions, maintenance or staging cost. Our customers save an average of $30,000 when they sell their home to us.
Guess what? You are so close to finding your next home and settling into it without bank qualifying. One benefit of trusting us with this process is that you don't have to pay for our services because we are not realtors.
Life happens: We know this, and that's why we started this business of relieving homeowners in distress by offering them instant cash for their homes when they need it the most. We started out with family and friends but now, we are open to everybody else including you. So instead of going the route of listing indefinitely with real estate agencies, get in touch with us.
The circumstances surrounding why you want to sell your house are not strong enough to stop us from buying it fast for cash.
We know that selling a home can be really stressful and is a very time consuming task that many homeowners do not look forward to because of their tight schedules. Most times, these homeowners are not able to go through the necessary processes to get a house ready for sale.
We offer specialized service which generates win-win solutions to most real estate related problems that other dealers are too skeptical to touch. We can buy and pay in cash or adopt other options which include lease purchase or handling the mortgage.
We take care of all the required paperwork, make all the necessary arrangements, and close our property deal with you in 7 days or less, depending on what you want.
Sell your House Quickly in Concord, North Carolina and Close the Sale on your Own Terms!
Do you need to sell your house fast? You won't have to endure any delays if you sell your house to us. We have our own private funds to buy your house fast and close within a few days; so we don't rely on funds from banks. You don't have to list your house via traditional channels, which are slow and expensive. We can make you an upfront offer for your house today to help you avoid all that stress.
Your needs and goals come first in all our transactions. BiggerEquity will like to make a no-obligation offer on your house regardless of its condition. Don't tie your house down on the market by signing a listing agreement when there are faster alternatives to sell your house in North Carolina. Simply complete the form below and we will contact you right away.
BiggerEquity buys homes across North Carolina. Contact us today to get a fast all-cash offer from us. We can buy your Concord house no matter the condition and close at a time that is convenient for you.
We are different from other companies that buy homes; here's how.
Our collaboration with contractors will fix the house you sell to us at a discount, which allows us to buy your house for a price that is higher than what other buyers will offer. This way, we can make some profit while still paying the best price for your house. We are able to get discounts from our contractors because we provide a high volume of work for them.
Let us make you a no-obligation cash offer in as little as 24 hours. Your house does not have to sit on the real estate market for months while you wait for buyers to come around. Moreover, you do not have to go through the trouble of keeping your house picture perfect at all times for showings to potential buyers, whose loan approvals could fall through due to them not being qualified for one.
You can save thousands of dollars simply buy selling your house to us because we will not ask you to cover any repair costs, closing costs, or commissions. You will not have to go through the hassle of inspections and appraisals. Call us today on 866-333-8377 or complete the form to the right to receive an offer from us today!
We Buy Houses in North Carolina …
With a current population of 10,042,802 and growing, it's the perfect time to sell your house in North Carolina.
Since the beginning of time in 1789, folks have been selling their homes in North Carolina
Lawmakers in Raleigh, the capital of North Carolina, are always coming up with new laws in congress in order to save you money when selling your home.
Since 1792, Raleigh the capital of North Carolina, people have been selling their homes.
Can you believe North Carolina is 114600 square miles? Houses for sale galore!
The first step in selling a house is a Purchase Agreement between the Buyer & the Seller. Each state has an Official residential purchase agreement. In order to find the official document for use, visit the North Carolina realtor board page.
Fun Fact: The first succesful powered flight ever took place in the state of North Carolina
Visit the North Carolina by following the link, North Carolina.
Check out the State Page of North Carolina for additional demographic information for North Carolina.
Sell My House Fast in Concord North Carolina
The city of Concord is considered to part of Cabarrus county.
Visit the Concord by following the link, Concord.
Check out the City Page of Concord for additional demographic information for Concord.
Concord is associated with these zipcodes: 28025, 28027, 28026
The coordinates for Concord are: 35.3939 latitude and -80.6358 longitude.
We buy in Cabarrus, in cities like Kannapolis and their surrounding areas.